Festive-Not-Fussy In Winter White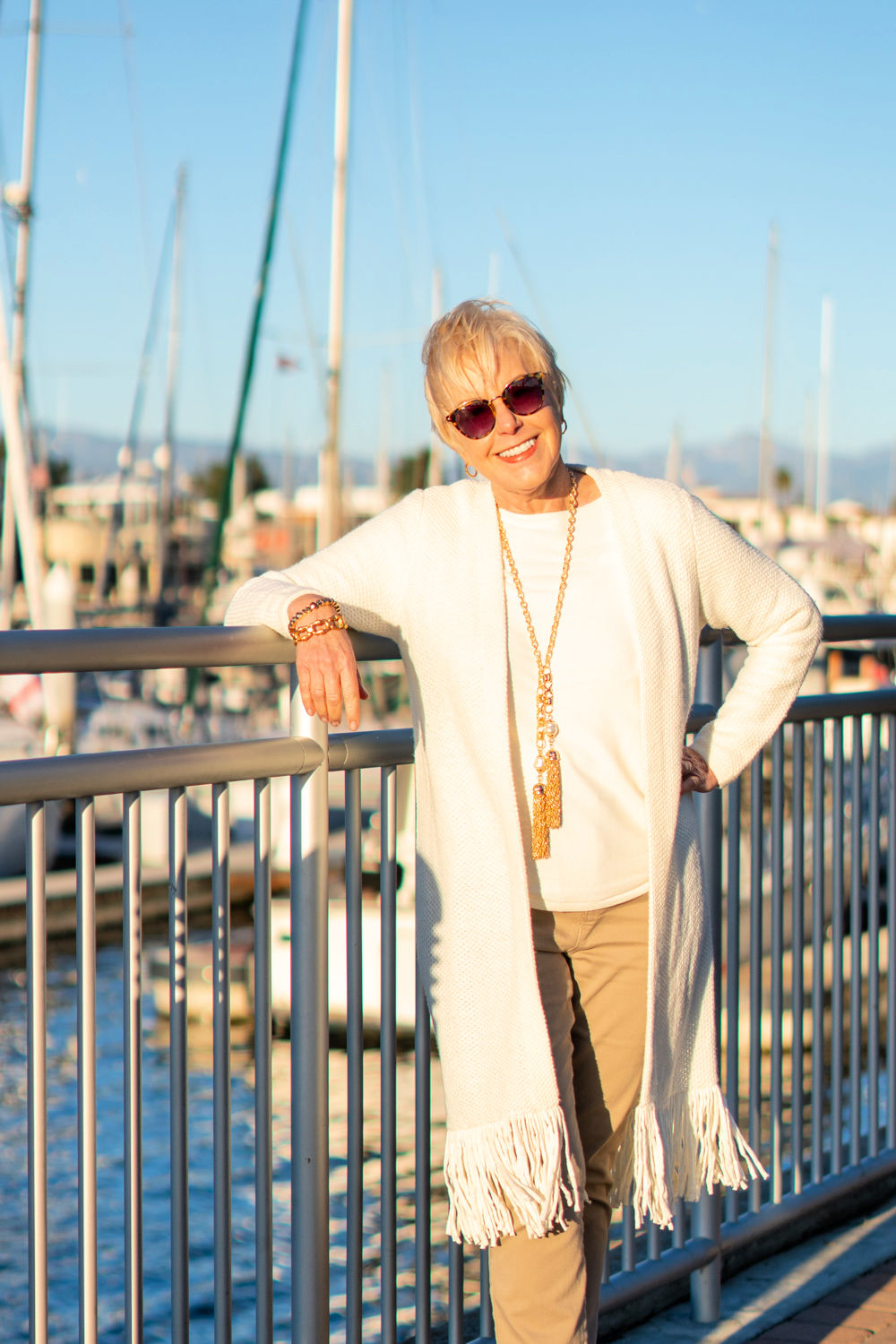 Here we are in the Holiday Home Stretch…Hanukkah starts Sunday night and Christmas is just a week away. Are you ready?
Many thanks to Chico's for their sponsorship of this post. All ideas and opinions are my own.

I remember as a kid, really enjoying that delicious sense of anticipation as we reached the second half of December. As an adult, I've often been so caught up in (and stressed out by) all of the "to-do's" that I've missed it.
Over the years I've found that a lot of the things I felt I "should" do weren't really necessary at all, and just added to the feeling of being overwhelmed. I've tried to simplify wherever I can, so I can have time to relax and enjoy the season.
Most of our friends and family have gradually let go of elaborate gatherings and traditions. We're a relaxed and impromptu bunch, even for the holidays. So I try to have a couple of Festive-Not-Fussy casual holiday party outfits ready to go. (Which makes one less thing to stress about!)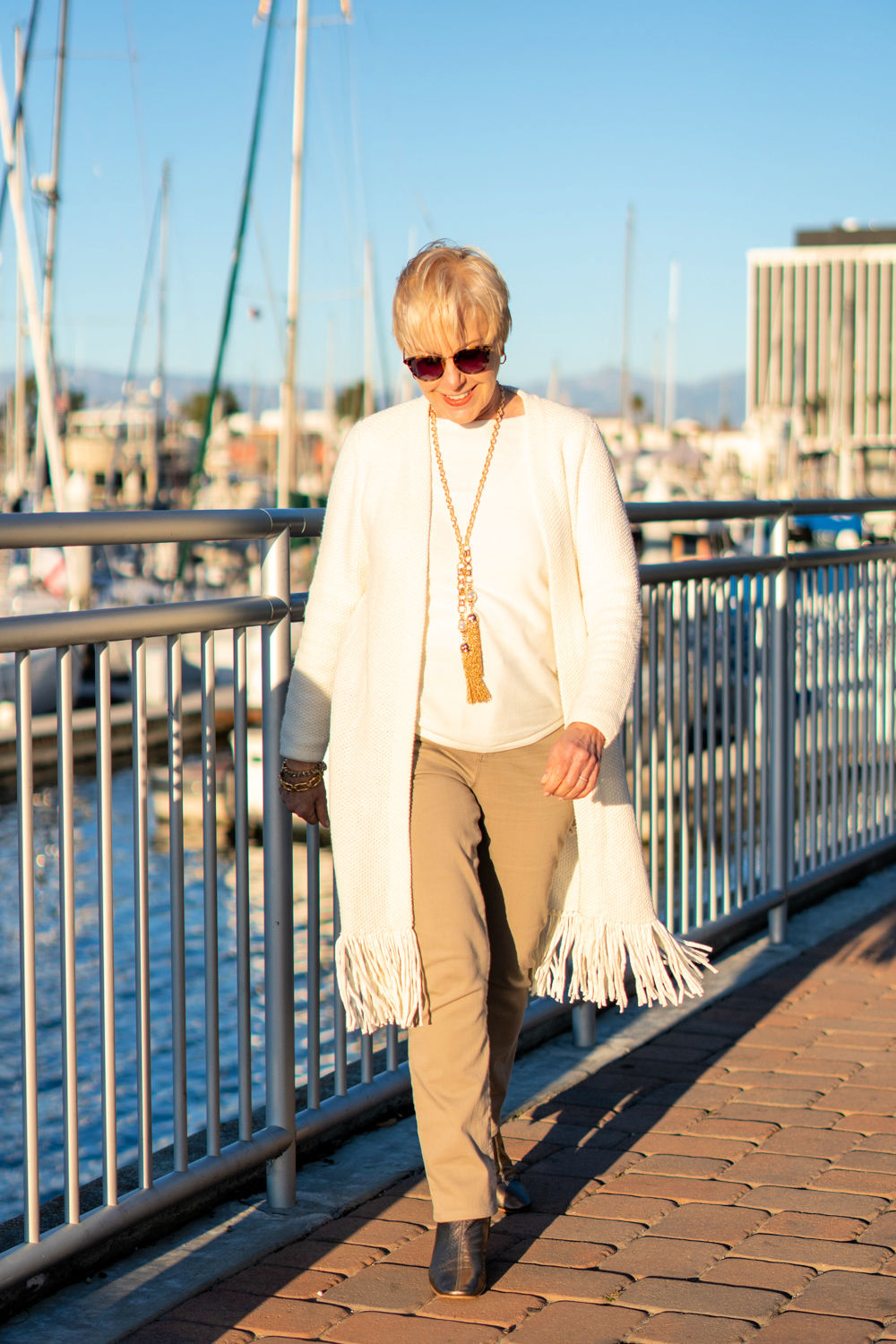 Winter White: A Casual Holiday Party Outfit
A neutral holiday outfit doesn't have to be black! I love the elegance of a tonal look, here in Winter white and taupe. The gold jewelry adds a festive touch.
I really like this cardigan (gifted)! It's lightweight but warm (and a wool-free cotton blend!) and moves nicely when I walk. I'm wearing size 0 Petite. (Chico's has their own sizing system, see charts here.) The bateau neck top is a nice lightweight knit that isn't clingy and layers well, also 0P.
Many of you have recommended the Chico's So Slimming jeans, so I decided to try them for myself. These are the Straight Leg style, and I'm wearing size 0 Short. (Had hemmed an additional inch.) I really like these and will be trying more styles. The fit in my usual size is relaxed; if you prefer a more fitted look I'd advise sizing down.
I love a bold necklace, and this one (c/o) creates a nice focal point and is lightweight and comfortable to wear.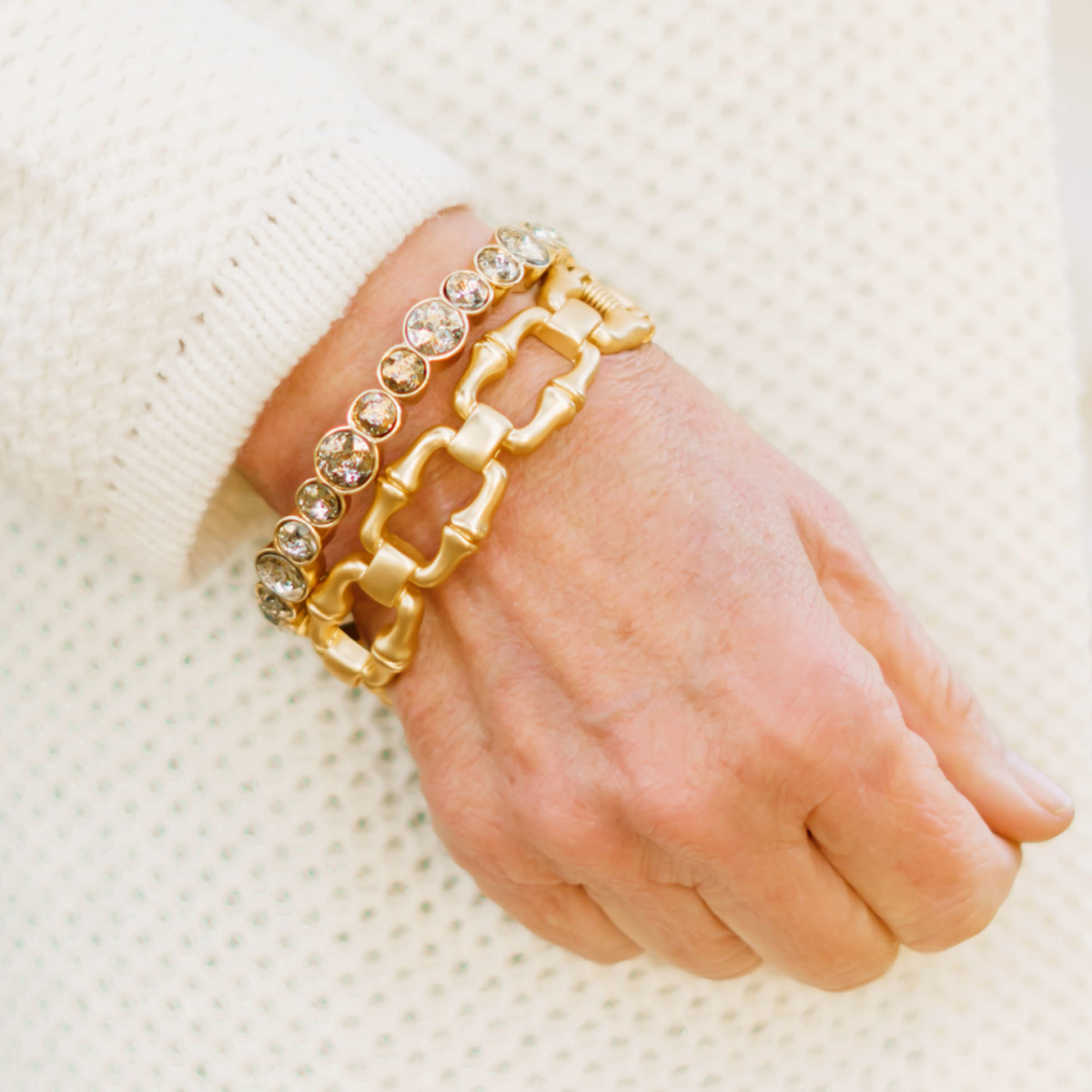 These gold-tone bracelets (c/o, here and here) can be worn on their own or layered.
(Cardigan and jewelry were gifted from Chico's.)
Chico's has a fantastic selection of styles that are easy to dress up or down for all of your holiday celebrations, and carries a wide range of sizes (including Petites, yay!). And if you're still looking for some last-minute gift ideas, Chico's has gifts for every budget…

Stay in touch
Sign up to be notified of new posts and updates from une femme d'un certain âge.