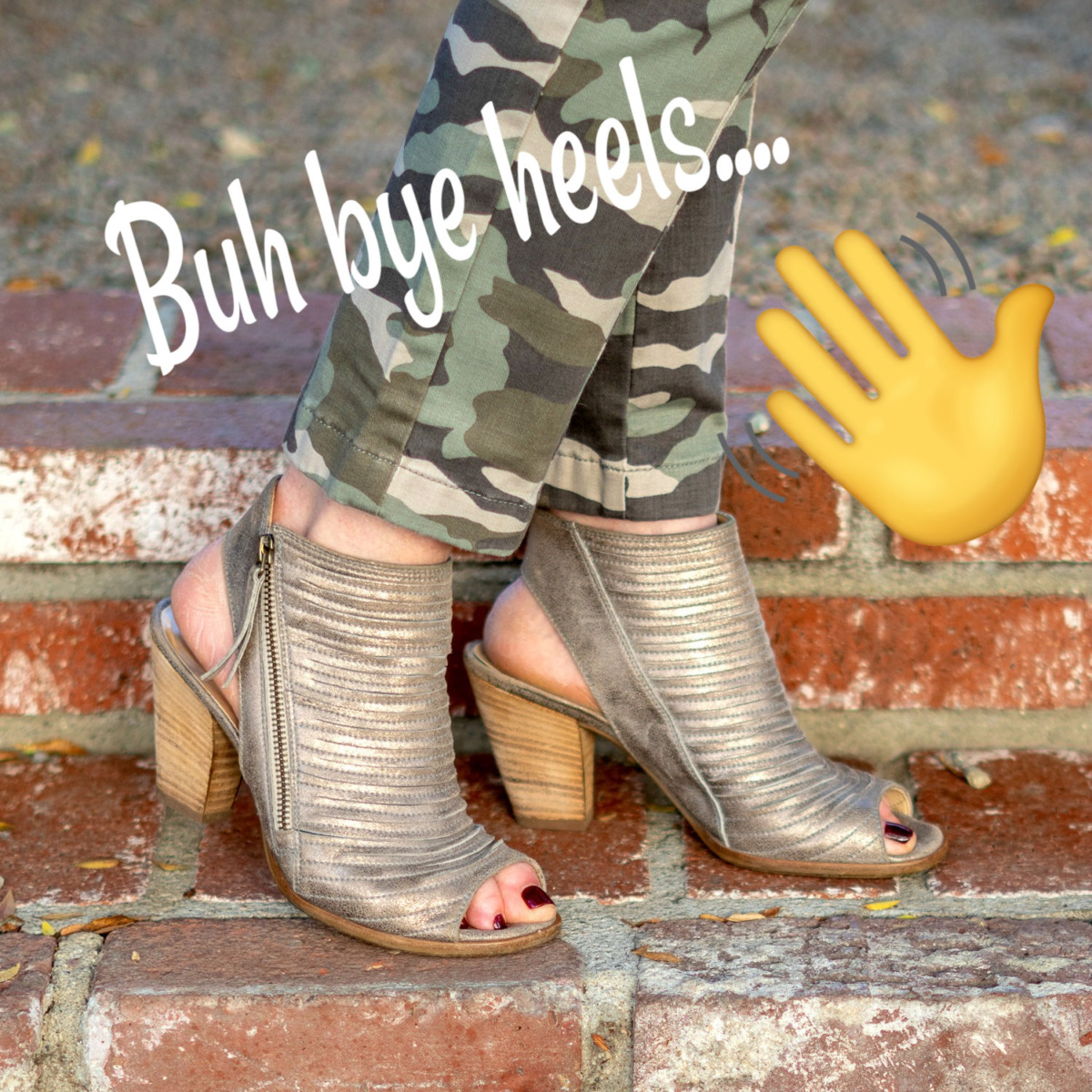 It Was Fun While It Lasted…
Ah heels. We know they're bad for us, but like that bag of sea-salt chips, sometimes they're just so satisfying. Heels add height, yes, but also some visual "oomph," an exclamation point on an outfit as I've heard them described.
Truthfully, I've never been able to wear really high heels. 2 inches if thin/stiletto, 3 inches if stacked, wedge or block heels. But after a photo shoot last week, when both of my "most comfortable" pairs left me hobbling after just a few minutes, I've decided it's time to let go. (Even my beloved Paul Green's above, are no longer comfortable. 😢 )
That doesn't mean I'm switching to completely flat shoes, at least not all the time. I have a high arch and instep, and find that a 1-1½ inch block or wedge heel is often most comfortable.
Comfortable Shoes That Made The Cut…
After my painful epiphany, I went through my closet and cleared out the worst offenders. A friend's college-age daughter who shares my shoe size, gets first pick. What did I keep? A lot of loafers, flats and low-heeled ankle boots. Some slide sandals with a lower block heel. For a little height come warm weather, I held onto these wedge espadrilles...
Which have a "net" heel of 1½ inches, still well within my comfort range, and also add some height and visual volume.
I'll be keeping an eye out for lower-heeled, comfortable shoes with "oomph." In the meantime, here are a few styles I've hung onto…
What heel height do you find most comfortable?
Affiliate links in posts may generate commissions for unefemme.net. See my complete disclosure policy here.