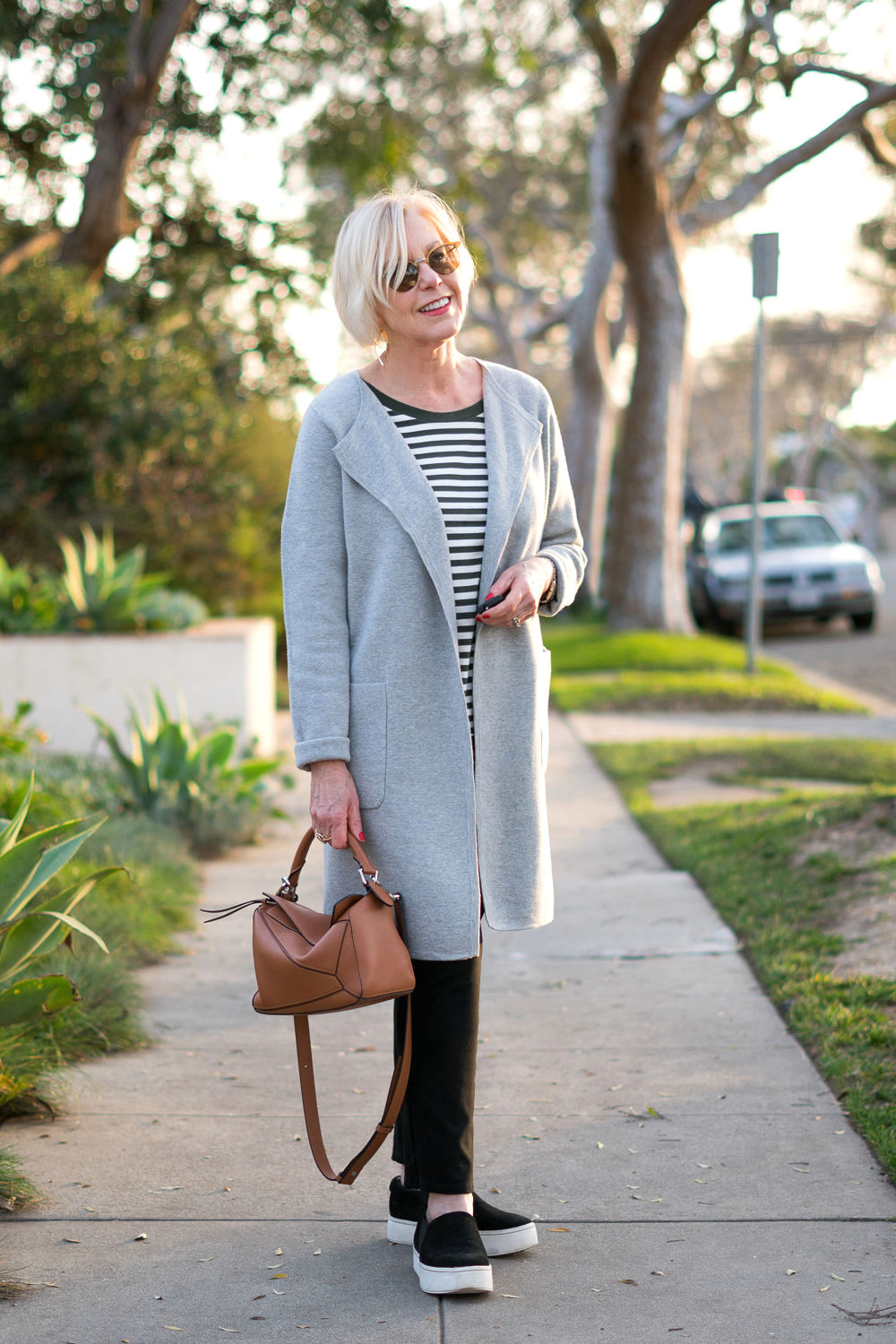 A Wardrobe Re-Mix
As promised, I'll be re-mixing some of my wardrobe favorites to show how they can be worn in multiple ways.
This look was inspired by Lauren Hutton's Sporty Casual Chic style. I feel great in this outfit; it's comfortable enough for a day of dog walking and running errands, but pulled-together enough to meet a friend for lunch. True, LH would probably have opted for a more structured topper, but I'm working with what I have on hand. 😉
Plus options: Sweater | Tee | Pants
The pants are the same ones I'm wearing here. (The dress-up/dress-down versatility of these pants is why they are so often part of my travel wardrobes.) The sweater coat was included in this outfit, and the shoes were last seen here.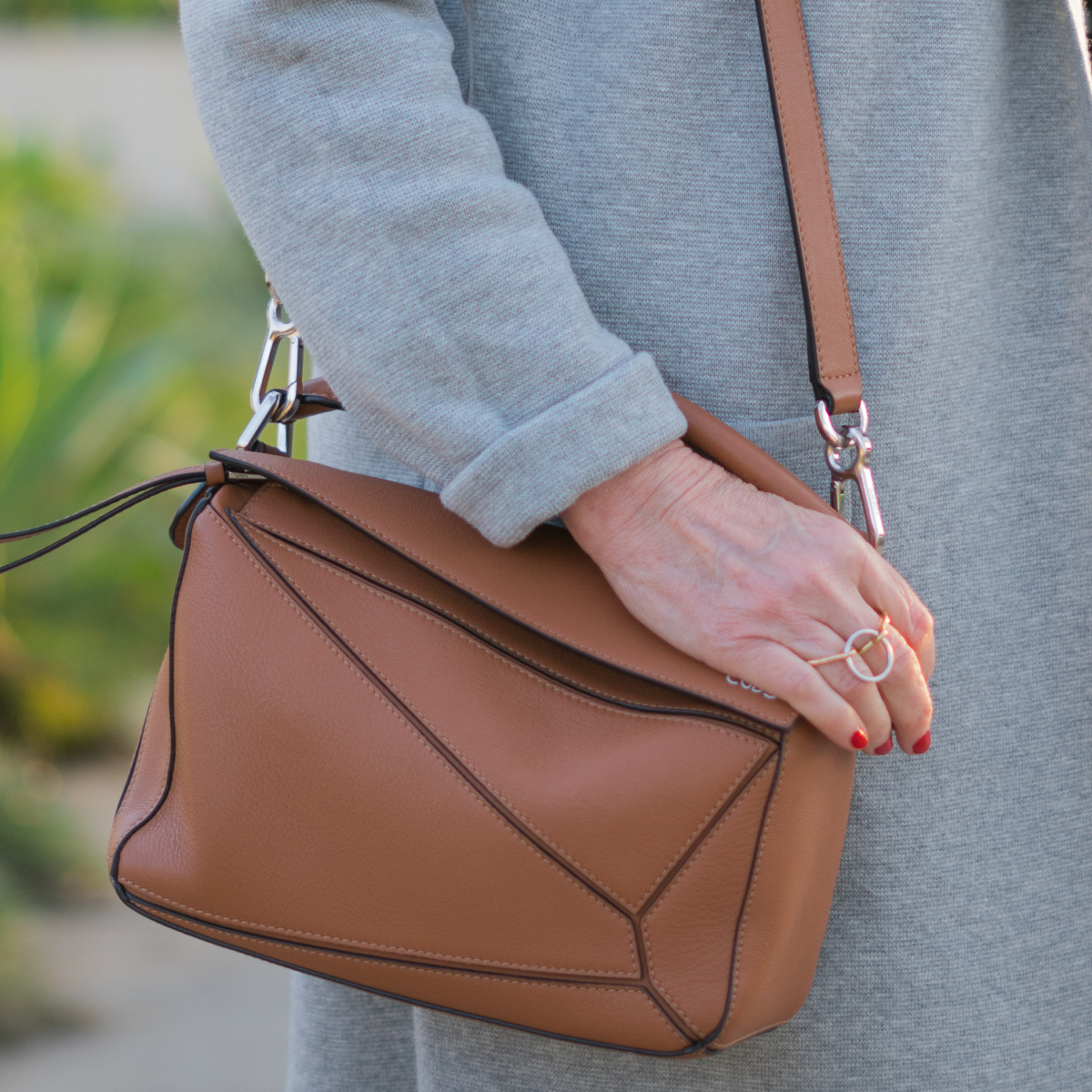 I probably use this bag more than any other on a daily basis. It's a great size, not too heavy, and adds interest without competing with other accessories. It's now a couple of years old, and has softened up nicely. It also seems to be very durable and doesn't readily show scuffs or wear.
The ring is another one from Charlotte Chesnais. After I found the oval ring in Paris, I went online and researched her designs. I spotted this one on sale at Nordstrom, but unfortunately it's now sold out there.
I haven't been able to find the ring on sale anywhere else, but there's a feature in the widget at the top of the post you can use to get a sale alert. Just click on the heart icon, and enter your email address. You'll receive an email when that item goes on sale!
Putting The "Sporty" In "Sporty Casual…"
I bought these slip-on sneakers a few seasons back when my feet staged a revolt against a pair of wedge pumps I'd worn to dinner. (I recently had another "not having it" moment with my last two comfortable pairs of heels, which I'll write about tomorrow.) Yes, they're on the clunky side, but the visual volume helps balance the oversized sweater. And they're super comfortable!
Shoe care tip: a Mr. Clean Magic Eraser works brilliantly to keep those "sidewalls" white.
What are your most versatile wardrobe items?
Affiliate links in posts may generate commissions for unefemme.net. See my complete disclosure policy here.