Double denim outfit with a faux fur vest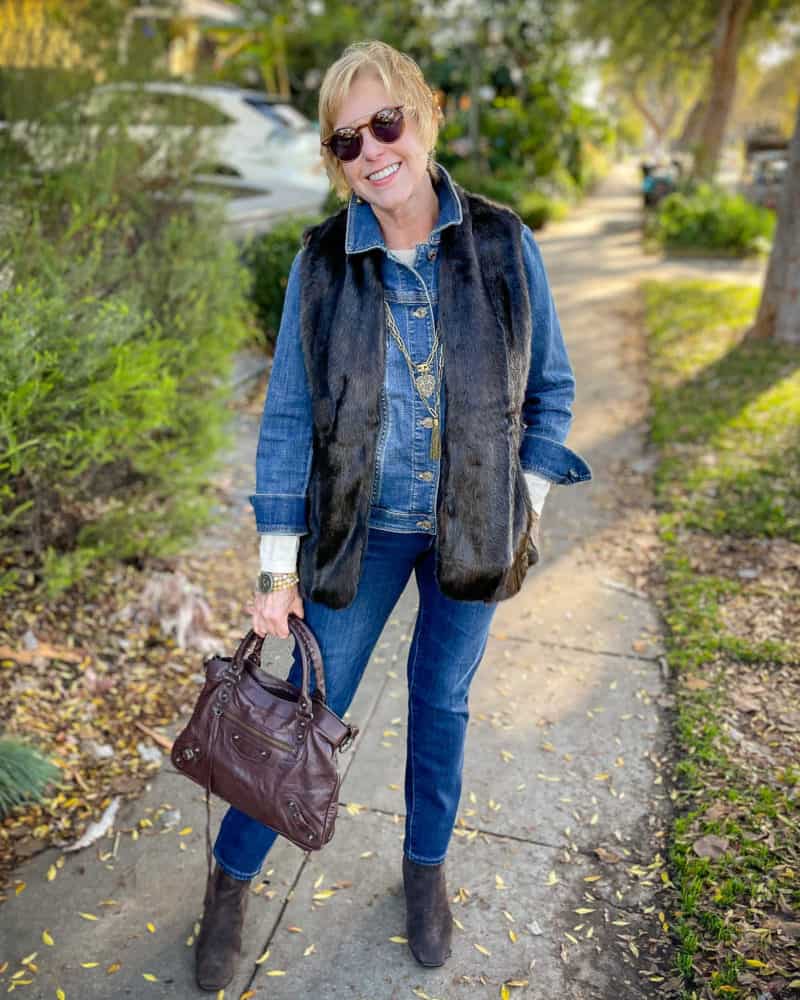 Here's another outfit built around pieces from my January capsule. This one with starts with double denim topped with a faux-fur vest. Versions of this look have been circulating on Instagram and Pinterest for some time. I've always wanted to re-create it, but could never find a faux fur vest that a) was the right color and b) didn't make me look like a Yeti, until now.
(Sizes: vest 0 (4-6), jacket S Petite, sweater S Petite, jeans 28)
This faux-fur vest is a winner! It's soft, a nice espresso brown, and adds a bit of luxe texture. It has pockets! And it's WARM. It's available in sizes 0 (4-6) to 3 (16-18) and is currently on sale!
I think of denim as a neutral. If your coloring is cool, you could go with a black, gray or even burgundy vest, black booties, and silver-toned jewelry.
Sunglasses were purchased in Paris at Jimmy Fairly. Here's a similar style. The jacket is from Chico's, and is a few years old now.
What I like about this combo is that the vest keeps me warm, but doesn't make me overheat when I go from outdoors to indoors. And I think it would be perfect for casual patio dining during the cooler months.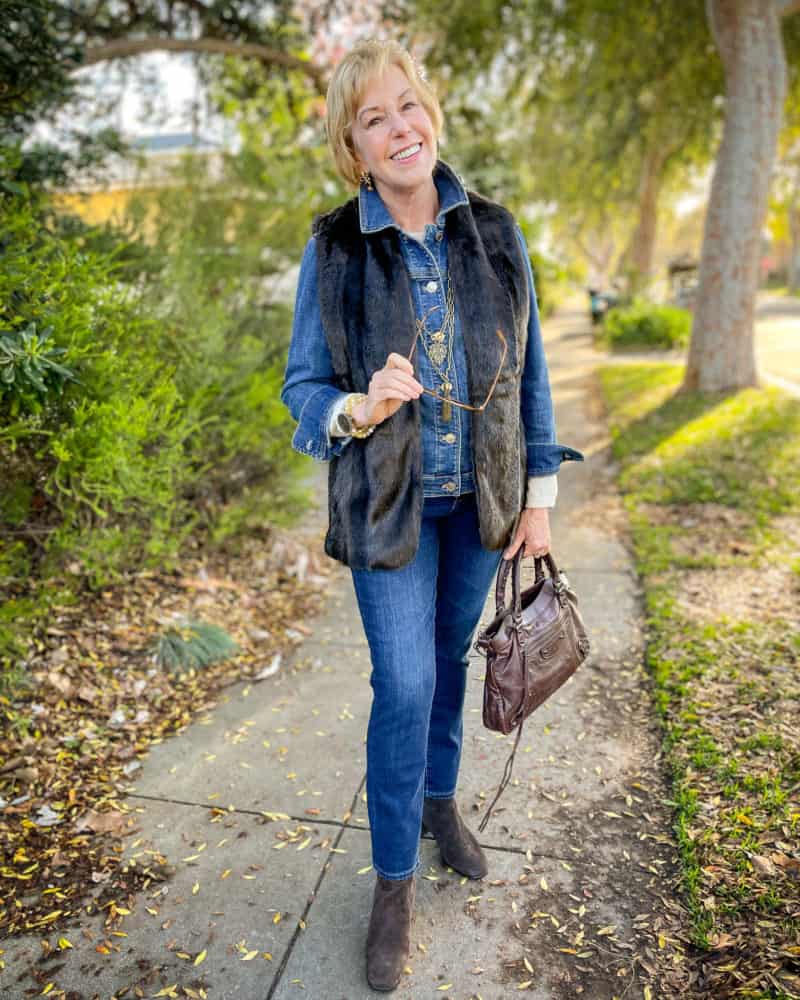 I'll be closing my Reader Survey at the end of the day, so if you haven't yet filled it out, just click HERE. It's a short survey and should just take a few minutes. I really appreciate all of the very helpful feedback you've provided! I'll share the results next week. (But don't worry, your answers will remain anonymous.)
Thanks for reading! If you enjoy une femme d'un certain âge, please support me by sharing on Facebook, Pinterest, or other social media, and subscribe HERE to receive email notifications of new posts, and exclusive content. Thank you!
Stay in touch
Sign up to be notified of new posts and updates from une femme d'un certain âge.