A simple wardrobe capsule in navy & ivory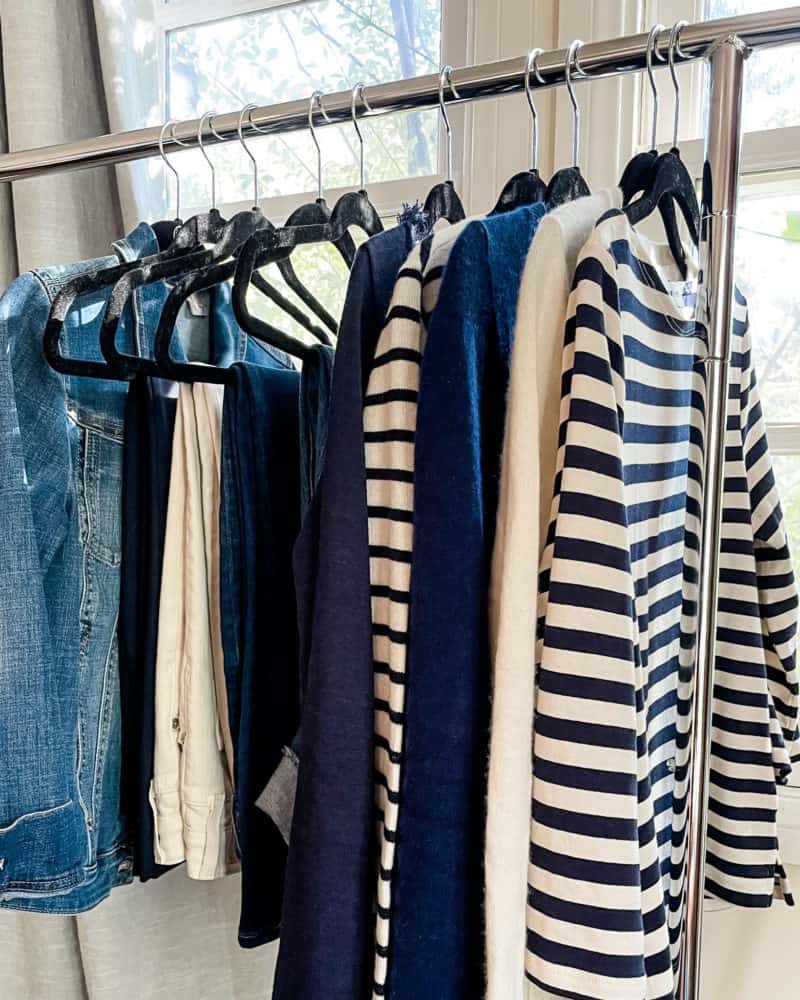 Every year about this time, I get the itch to simplify. Life is a little quieter, and I tend to fall into a pattern of wearing the same few pieces over and over. So I thought I'd be a bit more deliberate about it this year. I've created a wardrobe capsule of pieces that can be the starting point for several different looks (with help from accent pieces and accessories).
Striking a balance between simplicity and variety
I believe the easiest way to simplify your wardrobe is to create a capsule of neutral basics. (Whatever the "basics" are for your style and lifestyle.) But if I were to try to wear only these pieces for an entire month, I'd get bored pretty quickly (and so would you). Rather, my intention is to use these as a foundation and starting point to my outfits, and add accent pieces (like jackets), and accessories for variety and interest.
See yesterday's outfit post: Putting a personal spin on a classic look as an example.
Why navy? After a few months of leaning heavily into my browns and golds, navy feels crisp and fresh again. There's a navy for every person's palette. And for those who are looking to move away from wearing a lot of black, navy can be a great "stepping stone."
A navy and ivory capsule wardrobe for January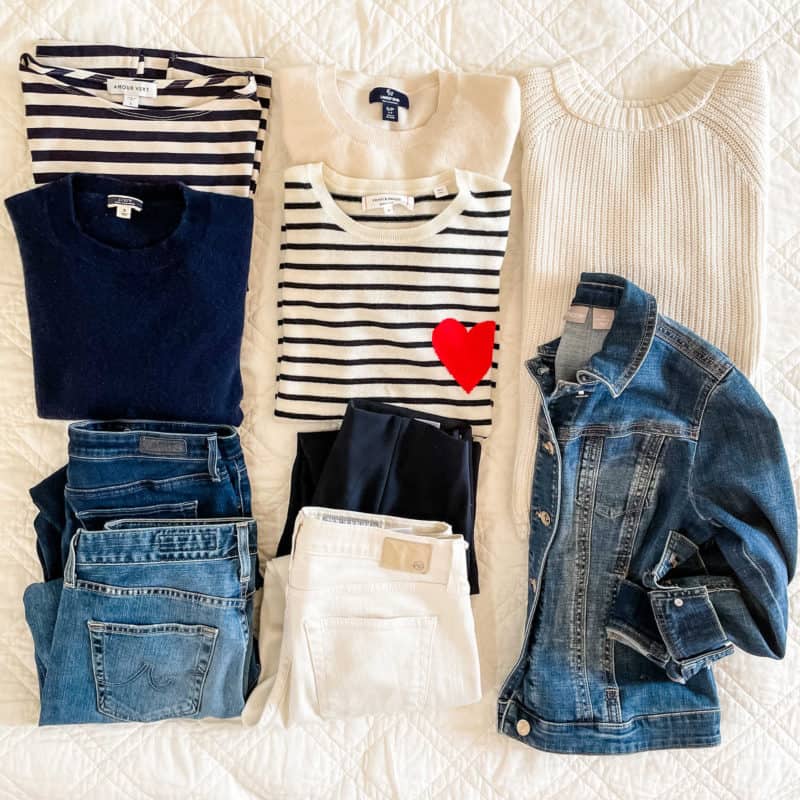 Here's (most of) what's in this capsule…
Tops
Not shown: I've been wanting to replace a couple of my cashmere v-neck sweaters that were worn out, but haven't had much luck yet. I have two on order and if they work out (fingers crossed) I'll work them into the rotation.
Bottoms
Again, these are just the foundation pieces I'll use as starting points for outfits. I'll share the combos I come up with throughout the month.
Do you create capsule wardrobes?
Thanks for reading! If you enjoy une femme d'un certain âge, please support me by sharing on Facebook, Pinterest, or other social media, and subscribe HERE to receive email notifications of new posts, and exclusive content. Thank you!
Stay in touch
Sign up to be notified of new posts and updates from une femme d'un certain âge.