How my 4-week Europe travel wardrobe worked out…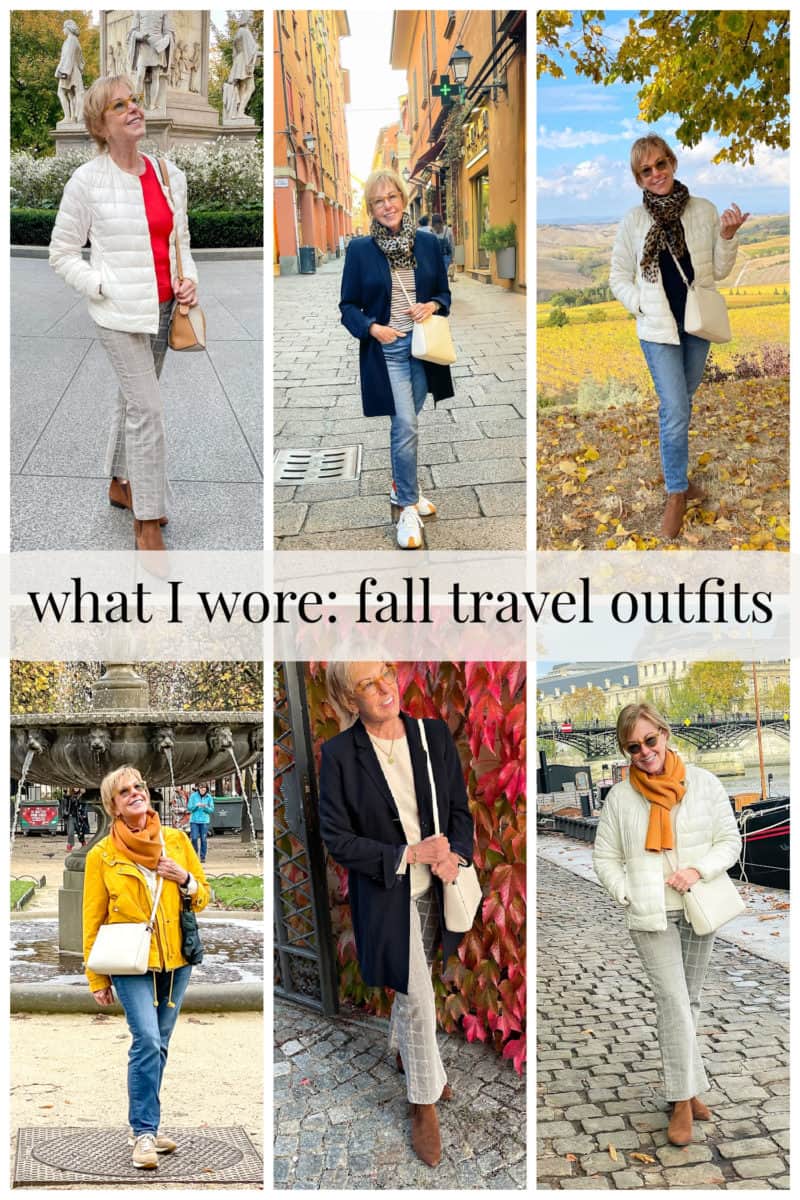 We're home and unpacked, and the laundry is (mostly) done. So I wanted to recap and review my travel wardrobe while it's still fresh in my mind. Above, a few of my fall travel outfits from Europe, utilizing what I packed. (The yam colored scarf was purchased in Paris; here's a similar style.)
What I packed for fall in Europe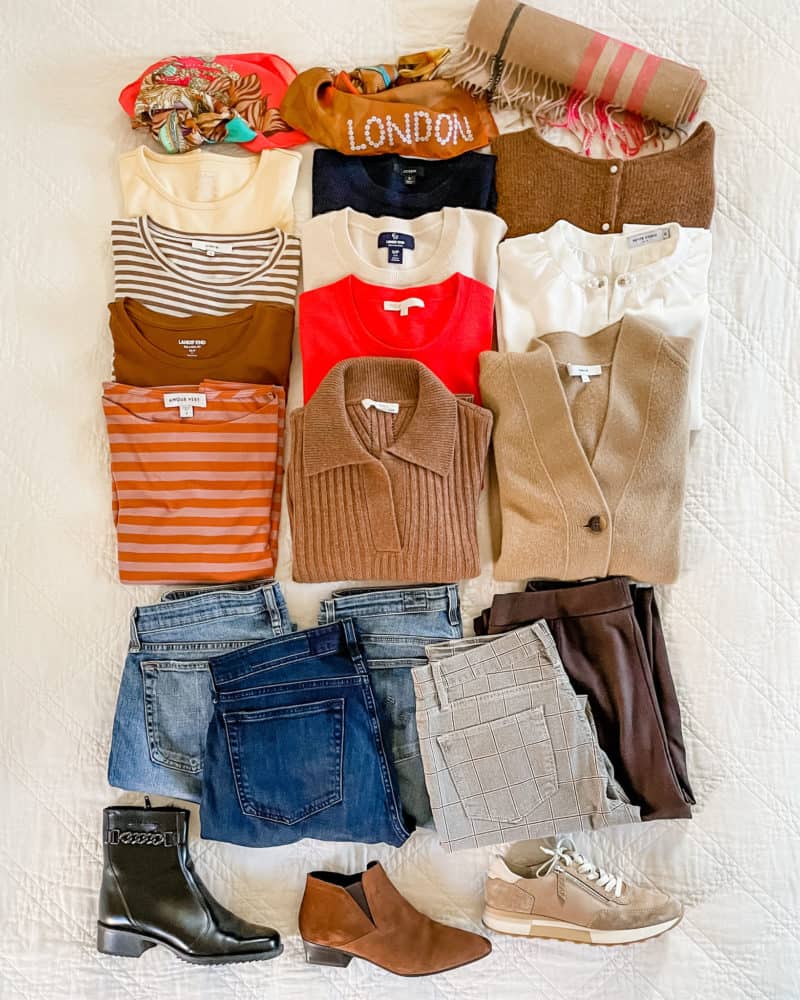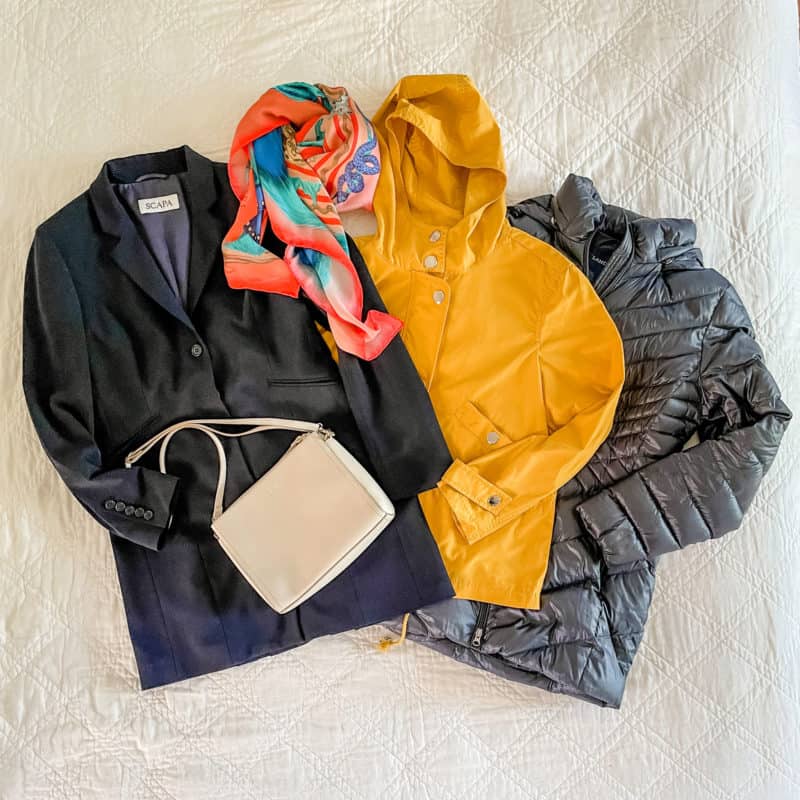 What I wore (or didn't)
At the last minute, I made a few changes from what's shown above based on weather forecasts. I ditched the two brown sweaters, one pair of jeans, and the rain boots. Instead of the long down coat, I subbed in a shorter, lightweight down jacket. I added a leopard print cashmere/silk long scarf.
I'm quite happy I made those changes! We had very little rain so the boots weren't needed, and the shorter down jacket was plenty warm. I wore almost everything at least once, and could easily remix pieces for outfit variety.
Here's the lineup:
MVP's
without a doubt, the lightweight down jacket. I wore this almost daily, especially in the countryside and during the second half of the trip when the weather was cooler.
the ankle boots. They felt a little dressier than sneakers, but were still comfortable enough to walk in all day. (Mine are a few seasons old from Aquatalia; here's a similar style.)
all of the lightweight crewneck sweaters. These layered well under jackets, but weren't too warm for heated interiors.
Pinch hitters
the plaid jeans were a fun alternative to denim. I know some of you aren't crazy about the cropped bootcut style; here's the same fabric in a slimmer leg style.
the long navy blazer. Mine's a few years old, here are a few with a similar look

Benched
Wish I'd brought…
another pair of non-denim pants instead of one of the jeans (but I didn't really have any in my wardrobe that worked with the other pieces, and I can't pack what I don't have… 😉)
I did do some shopping along the way, and wore a some of the pieces during the trip, which was a nice refresher. But even without those, I always was comfortable, felt appropriately dressed, and could create variety with what I'd packed. Overall I'd give this wardrobe a score of 8.5/10.
More fall travel outfits from Europe:
Stay in touch
Sign up to be notified of new posts and updates from une femme d'un certain âge.