Gold and winter white outfit for an evening out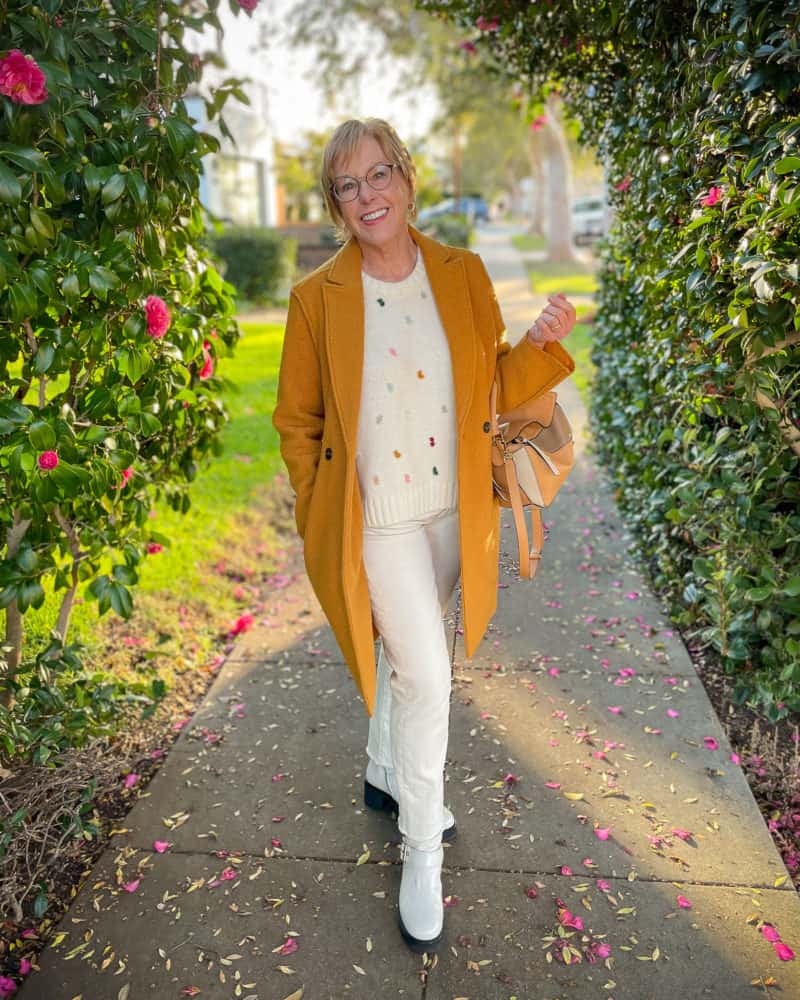 Yes, I'm a little off my posting schedule this week. We've had several get-togethers (both planned and impromptu) with family and friends who are in from out-of-town. It's been so nice to be able to celebrate together in person this year! So I cut myself a little slack with my blog schedule to be able to fully enjoy these visits.
I wore a version of this look out for a casual dinner earlier this week. Our weather's turned quite chilly, so I've restyled the look with a warmer sweater and shoes.
The coat was purchased two years ago; here's this year's version. It's boiled wool, which is usually warm enough for our Southern California winters, especially with a sweater underneath. I'm wearing 6 Petite. (Even though I've been infatuated with teddy coats lately, I currently can't justify buying another winter coat. This one will have to scratch that itch.)
This sweater is SO soft, and I love that it has a bit of color and pattern, (but not so much that it screams for attention). It's quite generously cut; I'm wearing the X-Small.
I've had these off-white jeans for a while. (Also worn HERE.) I like them better now that I've cut the hems and left them unfinished. The boots were gifted by Paul Green Shoes. (Worn previously HERE.) This particular style is no longer available on their website, but you can find it here and here.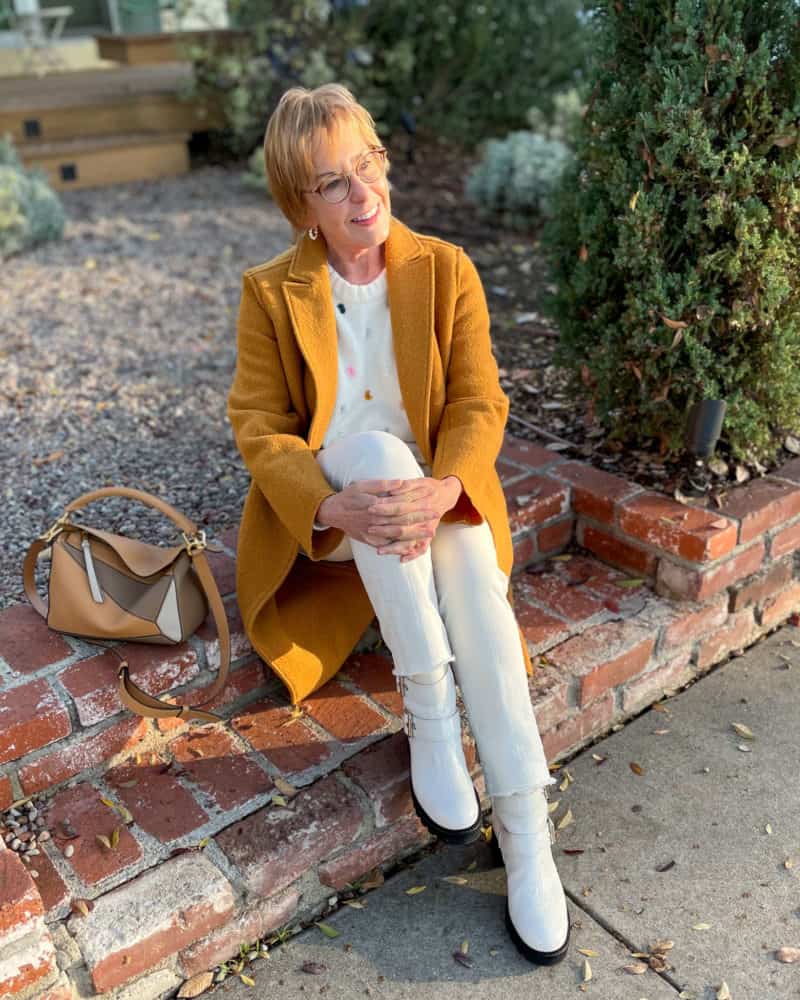 Be sure to check out The Style Hub for more outfit ideas & style tips!
More like these…

If you missed it…
You can catch the "Dial Up The Glam" Makeup Masterclass I did with Brian + MW last weekend on YouTube HERE. Every time I do one of these makeup classes with Brian, I learn something new!
And Brian has kindly extended the special promotion on the products from the video!
And three of the Fab 4 "Over 50 Style Team" reunited yesterday for an Instagram Live. We covered a lot of ground from hair color, to sweaters, to our go-to pieces for holiday gatherings and special occasions. You can watch below:
Bon weekend!
Stay in touch
Sign up to be notified of new posts and updates from une femme d'un certain âge.