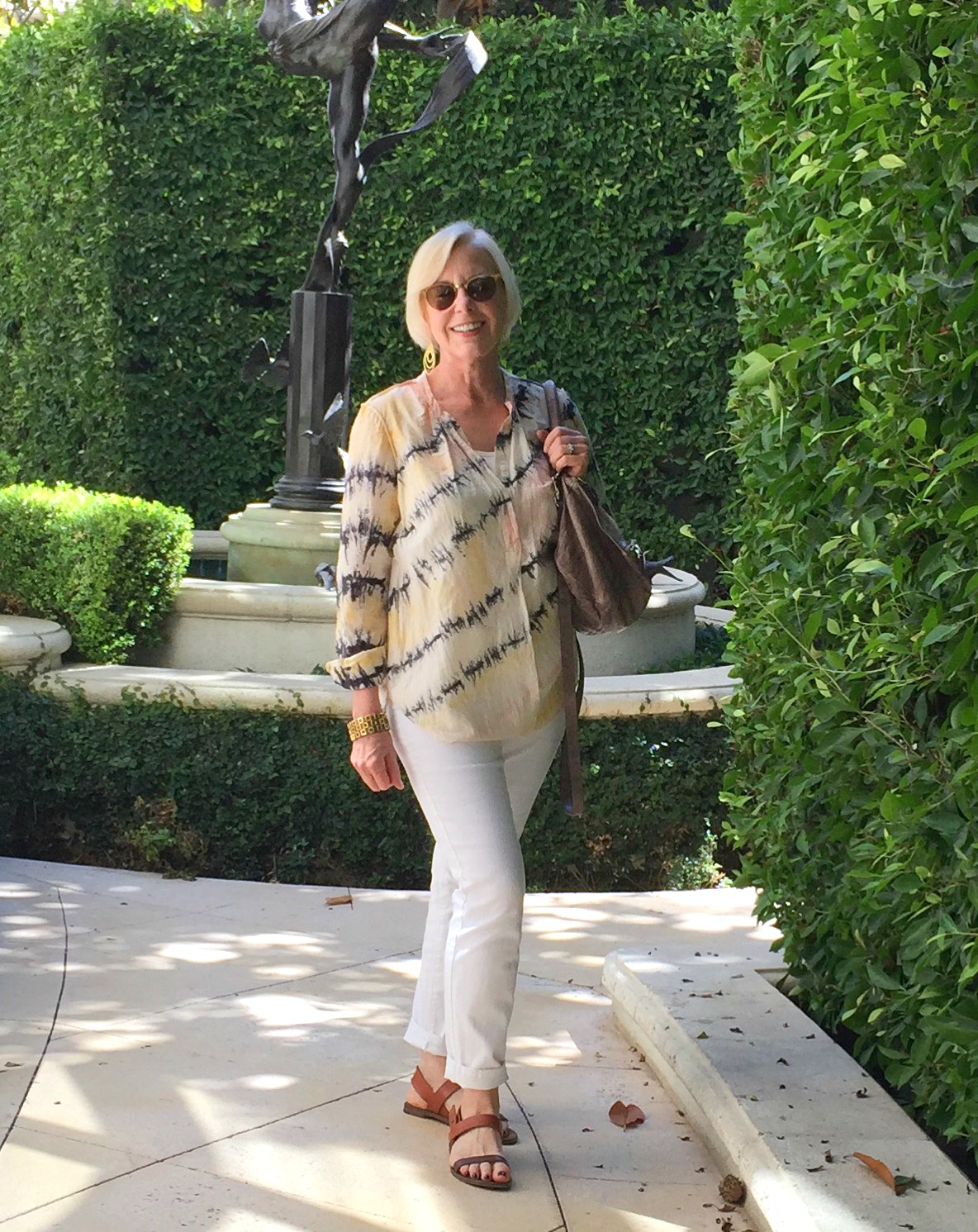 top: Raquel Allegra | earrings: Argento Vivo (similar) | bag: Givenchy |
jeans: NYDJ (similar) | bracelet: Metal Pointus (similar) | sandals: Everlane (similar)
While many of you are enjoying some crisp fall days and are breaking out the sweaters, here in Southern California (and much of the Southwest apparently) we've been slogging through a heatwave with temperatures in the high 90's-100's F. At least over the weekend it was a dry heat; now it's getting humid too. :-p
But le Monsieur and I still enjoyed our weekend staycation, and did very little other than eating, a bit of walking around, eating, shopping, eating, reading, and lounging by the pool. It was just so nice to not have to be on a schedule!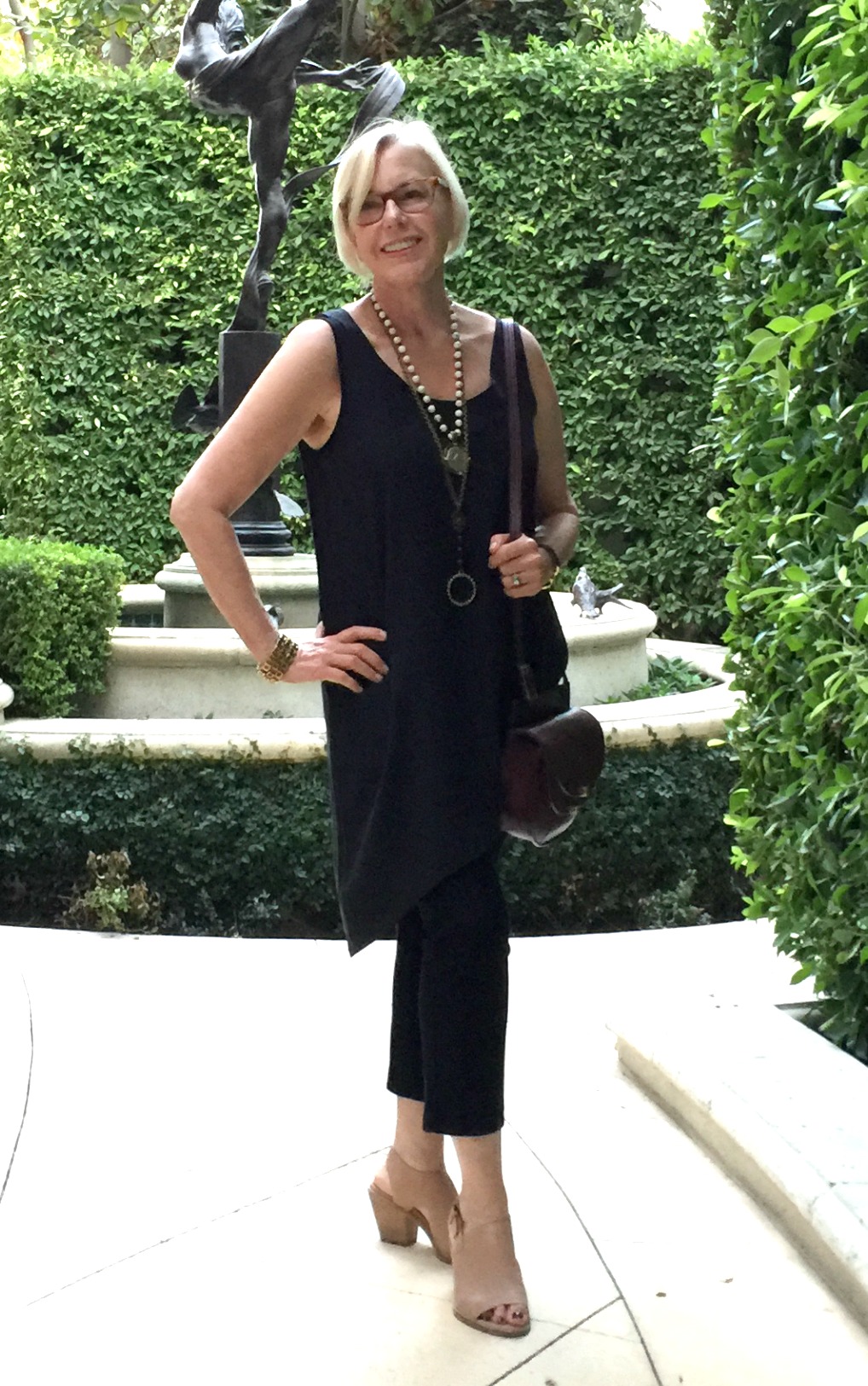 top: Eileen Fisher (similar) | necklaces: French Kande here and here | bag: Chloé (similar) |
pants: Eileen Fisher | sandals: Eileen Fisher
We had dinner al fresco one evening, and I wore this (above). The temperature outdoors after sundown was a "comfortable" 82F.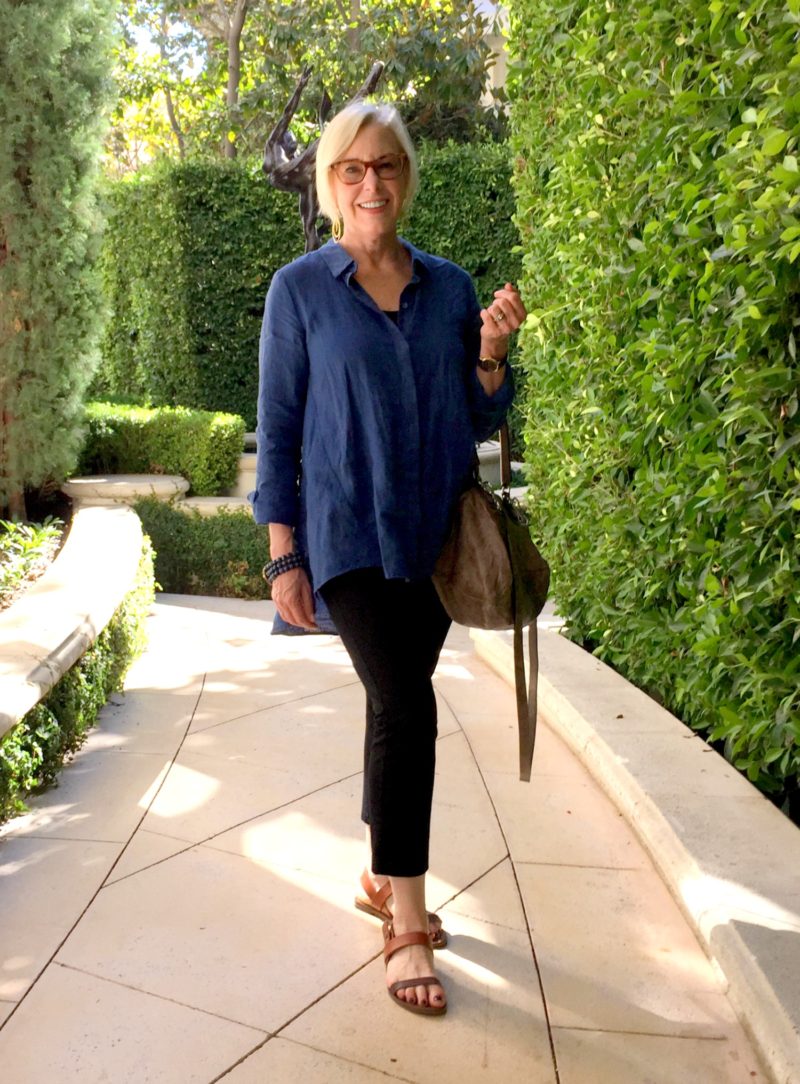 top: Eileen Fisher (similar) | earrings: Argento Vivo (similar) | bracelet: French Kande |
bag: Givenchy | pants: Eileen Fisher | sandals: Everlane (similar)
You may notice I didn't bring any tee shirts. While I do often wear them underneath jackets or sweaters, when the weather is hot I've found that not only do lightweight shirts with sleeves feel more polished, but during the day keep me as cooler than a tee or tank by keeping the sun off my arms. Yes, linen rumples but it can't be beat in the heat, and I love how it drapes and moves.
Those Eileen Fisher stretch crepe pants are surprisingly comfortable in the heat. I wore them last year in Hong Kong and Thailand, in even warmer and more humid conditions. If you're planning any travel to warm destinations, I'd definitely recommend these (and they are also available in white).
How's the weather where you are? How do you dress for unseasonable conditions?

Affiliate links in posts may generate commissions for unefemme.net. See my complete disclosure policy here.