An easy capsule wardrobe for a casual weekend getaway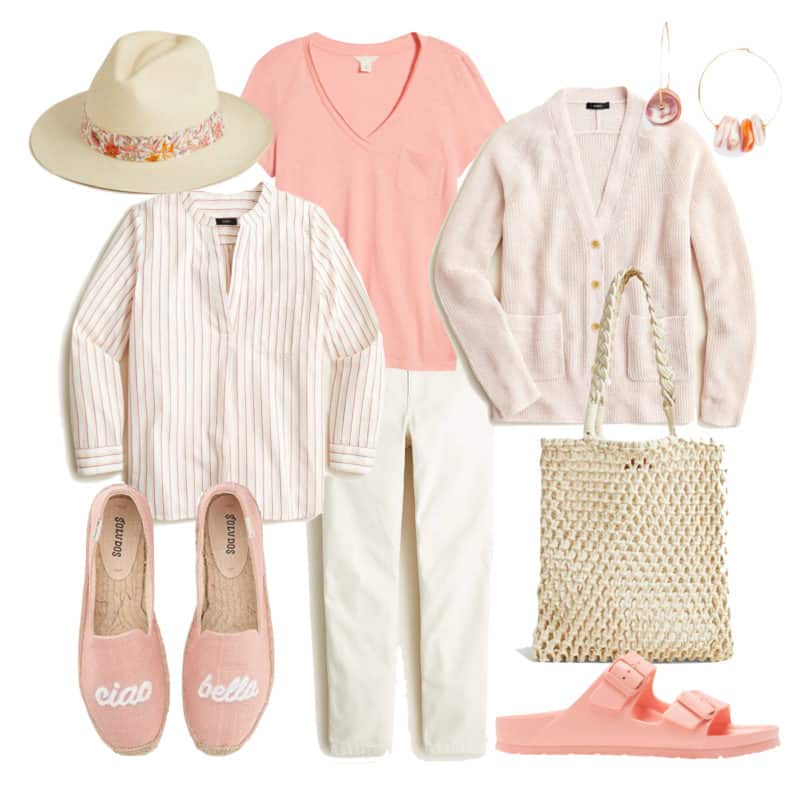 Sometimes the best vacations are those spur-of-the-moment mini getaways that don't involve a lot of planning or long range travel. A quick trip out of town with nothing much on the agenda besides a good book and some long walks can be refreshing and restorative. Here's a simple, coordinated, casual weekend capsule wardrobe.
I've chosen lightweight pieces that can layer as needed. You can always add a bathing suit, a caftan or casual dress for going out, or a second pair of pants or a skirt. Best of all, you can pack it all in a weekender bag or large tote, and just toss in the back seat!
More ideas for a casual weekend wardrobe capsule…

This week's best sales
J.Crew – 40% off select women's dresses, shirts, jewelry. 25% off other select full-price items. Code SHOPSPRING
Black (Luxury Accessories) – Spring Sale, up to 40% off scarves & accessories
Talbot's – Friends & Family, 30% off entire purchase
J.Jill – 25% off full-price pants, skirts, accessories
Ann Taylor – up to $50 off spring favorites
Madewell – extra 50% off select sale items. Code REFRESH
Lands' End – up to 40% off order with code SOAR
Stay in touch
Sign up to be notified of new posts and updates from une femme d'un certain âge.