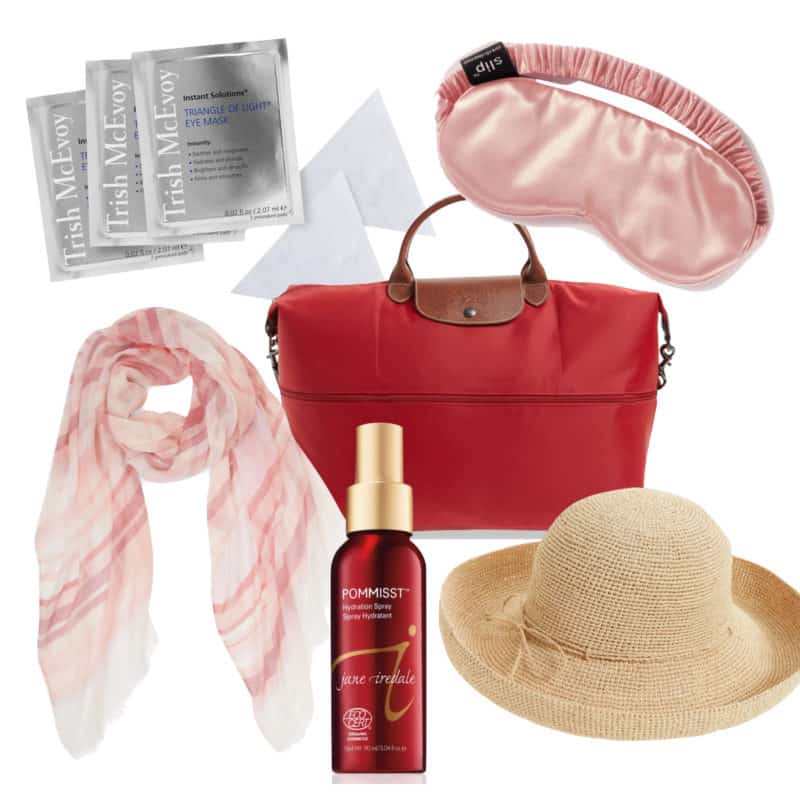 Sometimes it's the little things that can make travel feel a bit more luxurious. Depending on the season, there are certain travel amenities I always make a point to include when drawing up my packing lists.
This post is sponsored by Nordstrom. All ideas and opinions are my own.
Travel amenities for spring & summer
Certain aspects of travel may always be a bit (or more than a bit) of a hassle. I've learned to bake that in to my expectations when traveling, and it's helped save me some stress and anxiety. There will always be aspects we can't control. But I try to have a few items on hand that help me to roll with the circumstances, and stay (relatively) comfortable and flexible.
While we're just wrapping up our Big Trip for the year, we'll probably be taking some shorter road trips during the warmer months. Here are a few of the little amenities I'll be including…
Getting a better night's sleep (or at least faking one)
Even if we're not changing time zones, I find that getting a good night's sleep in a new location can be a challenge. When we fly long-haul, I always use one of these silk masks to help me sleep on the plane. And they're great for blocking unwanted ambient light at your destination too.
But sometimes, a good night's sleep is elusive. So I never travel without these Triangle of Light Eye Masks. They really do reduce puffiness and circles under the eyes, and make me look more rested and refreshed. (And for a little extra help, I use Instant Eye Lift concealer/brightener on the under-eye area.)
A lightweight wrap
Even during the warmest months, I always travel with at least one lightweight scarf or wrap. They come in handy in heavily air-conditioned interiors or when warm days give way to cool evenings. This modal-silk wrap comes in two pretty colorways, and is the perfect thing to toss into your bag and throw around your neck or over your shoulders.
More lightweight scarves & wraps:

The do-everything tote
We love to pack one of these folding totes in our luggage for the outgoing trip, then use on the way home if we need extra space. 😉 But they also make great beach bags (throw your damp towels and bathing suits inside, no worries) and shopping totes for market days. This expanding version is especially versatile and comes with an adjustable shoulder/crossbody strap.
A little refresher
I always try to save enough room in my carry-on liquids bag for a small facial spray and this is one of my favorites. Airplane cabins are exceptionally dry, but air-conditioned interiors can be too, so a spritz of hydration feels so refreshing and revives my skin. This one is also great for setting mineral makeup.
A (truly) packable hat
I'm diligent with my sunscreen, but really need to start wearing a hat when we're out in the sun for extended periods. This one has a brim you can wear down or turned up, and can be rolled up for packing. I like this cloche style too.
More packable hats:

BTW, many of these might make nice Mother's Day gifts for the mom who loves to travel. Just saying… 😉
Nordstrom has a great selection of all kinds of travel gear and amenities. Shipping and returns are always free. Traveling soon? You can always order online and have items shipped to your nearest store for pickup.
What travel amenities do you always pack?
Thanks for reading! If you enjoy une femme d'un certain âge, please support me by sharing on Facebook, Pinterest, or other social media, and subscribe to receive email notifications of new posts, and exclusive content. Thank you!
Affiliate links in posts may generate commissions for unefemme.net. See my complete disclosure policy here.