Monday miscellany: fall in the mountains & more
Just a note: I rarely comment on current events, as most of you are here for Style, Travel, and Lifestyle content. But I believe many of us have heavy hearts these last few days, due to the horrible events in Israel and Gaza. I am praying for peace, and an end to the killing of innocent people.
I find it helps to periodically take a break from the constant stream of news, so will continue to post here on my usual topics. It's not my intention to be insensitive, or disregard the impact of these events on many of us. Thanks for your understanding.
Out & about in the Eastern Sierras (in search of fall foliage)
Last week my sister and I hit the road for the Eastern Sierras to check out some of fall foliage. Sis has been monitoring websites that track when the colors are expected to peak. So this time we hit it just right for some fantastic fall color. 🍁
These photos were taken in the Eastern Sierras, between Conway Pass to the north, and Bishop to the south. I took dozens, but these are some of my favorites…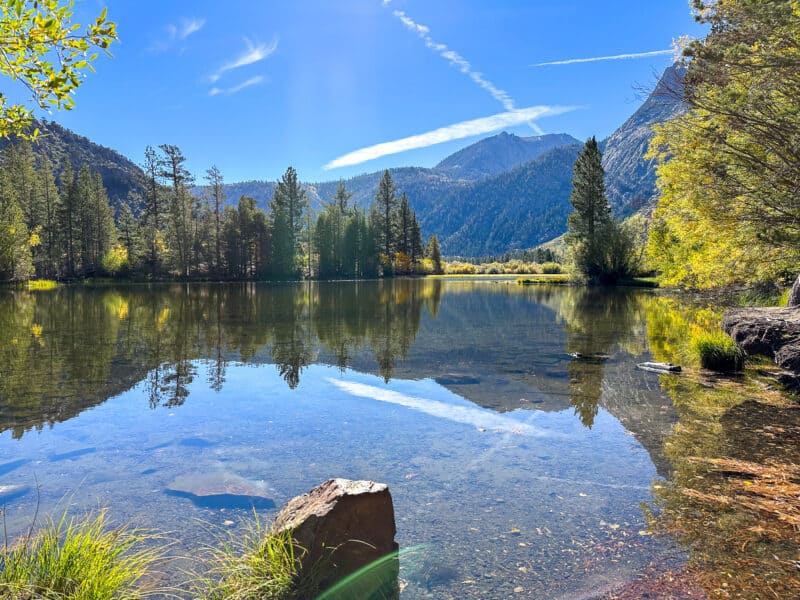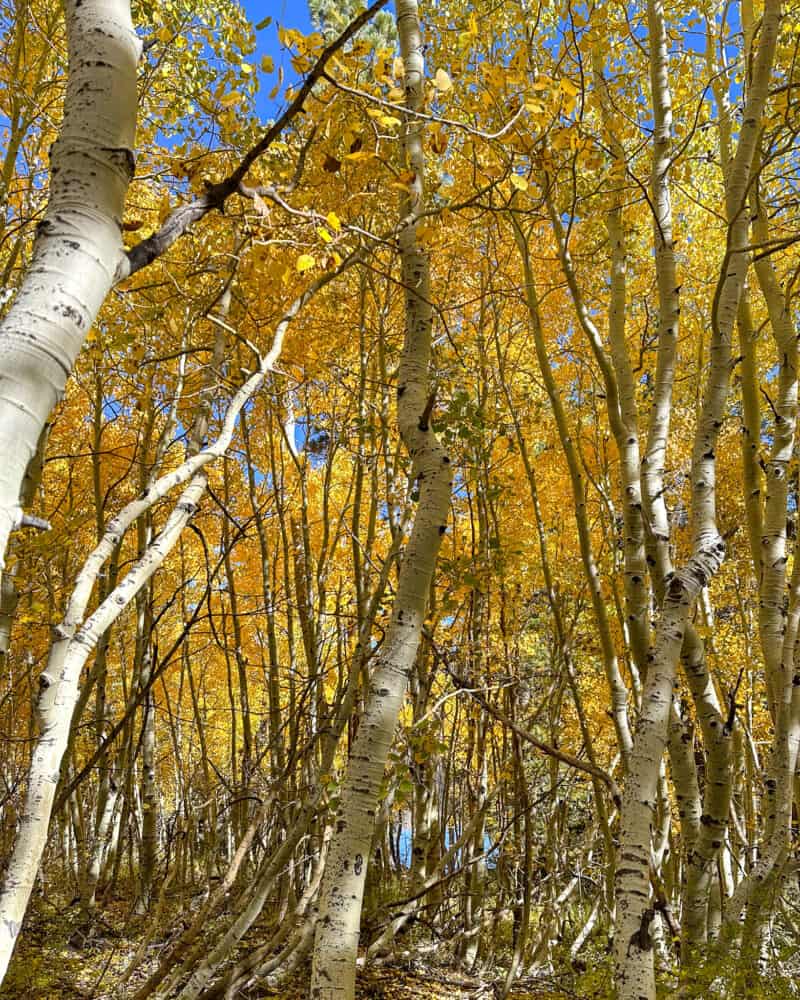 You don't need to strap on a backpack and hike for miles to enjoy this scenery. Most of these images were taken within a few feet of roads or parking areas. Be aware that you'll be at some altitude though: 7000-9000+ feet above sea level.
It was cold at night (at or just below freezing) but quite mild and pleasant during the days. I didn't bring much, just a couple pairs of jeans, a couple of sweaters and tees, a down vest and lightweight puffer jacket (similar). For footwear, I brought Birkenstocks (which I wore with socks) and an old pair of after-ski ankle boots. We rented a condo in the main village area of Mammoth Lakes, so were able to eat in or walk to dinner.
Hope you've enjoyed these photos! If you follow me on Instagram, I've shared more photos of this gorgeous scenery, and some videos too!
Next up…
In just a couple of weeks, I'll be heading off to London and Paris! I'm really looking forward to this trip, and seeing my friends again on the "other side of the pond." Yes, I'm already mulling my travel wardrobe, and starting to collect contenders on my rolling rack.
As always, I'll be sharing my travel wardrobe before I go, and a recap upon my return.
Do you have beautiful fall colors where you live, or do you travel to "leaf peep" in the fall?
Stay in touch
Sign up to be notified of new posts and updates from une femme d'un certain âge.