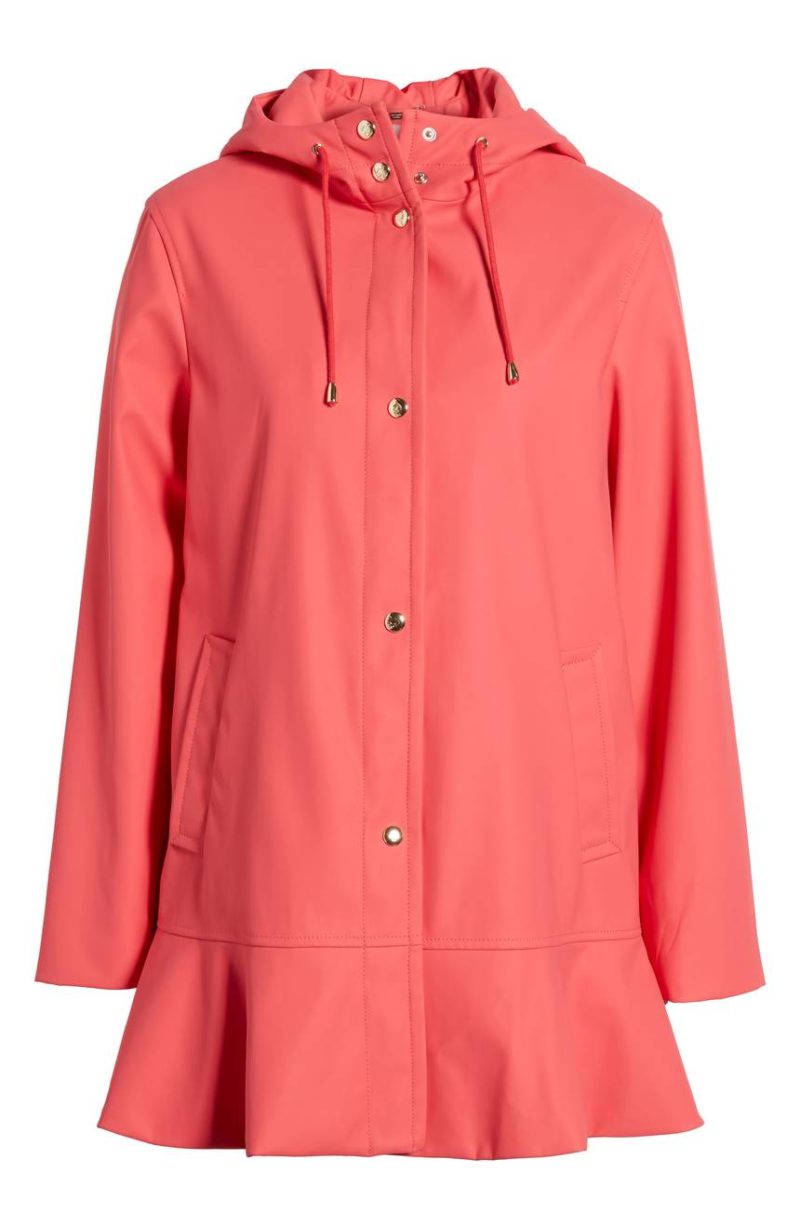 Spring Showers…
Between our wet weather this week and thinking about travel wardrobe planning, I have raincoats on the brain. This one would work nicely with yesterday's colorful travel wardrobe capsule.
Here's another option that would work with the colorful travel wardrobe. High shine fabrics are very much on-trend right now.
And one more in the Coral/Pink range…(Petites |  Plus)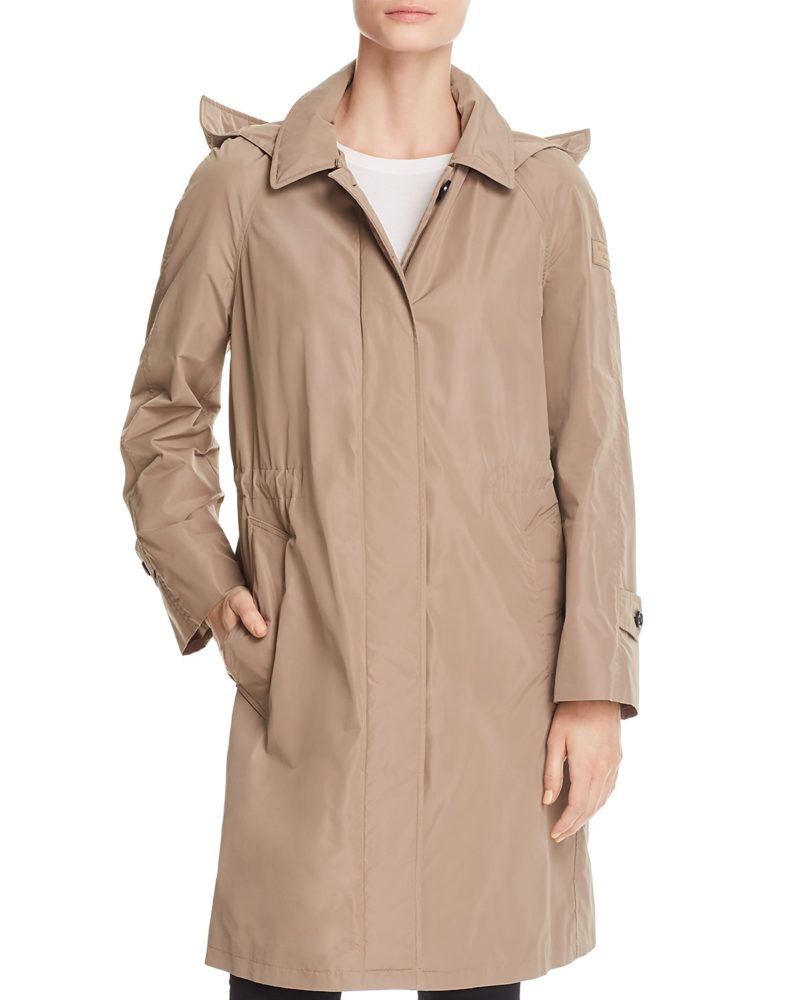 If your tastes run toward something more classic, but a trench is a no-go for you, here's one from Burberry that might do the trick.
This lightweight hooded anorak is water-resistant, highly-rated, and available in four colors. And it's well under $100. Another travel wardrobe contender.
We're Watching…
We just finished watching "Collateral" on Netflix and it's quite good! It's a modern day detective/murder mystery (of sorts) that takes place in London. I loved that most of the main characters were strong, intelligent women. Interesting story, and it wraps up in just four episodes, so not a huge commitment.
Cleaning Up
It seems no matter how much I brush our dogs, we're constantly finding dog-hair dust bunnies everywhere. Our old, heavy upright vacuum (purchased when we still had carpets) is overkill, but brooms and Swiffers aren't cutting it either. I just got this handheld number with floor accessories and am hoping it will be the solution. It's not the most powerful vacuum on the planet, but it's quiet and does seem adequate to pick up dog hair on hardwood floors. I like that there are no bags to deal with.
What do you use to deal with pet hair?
Bon weekend!
Affiliate links in posts may generate commissions for unefemme.net. See my complete disclosure policy here.