The Friday Edit: French Favorites & More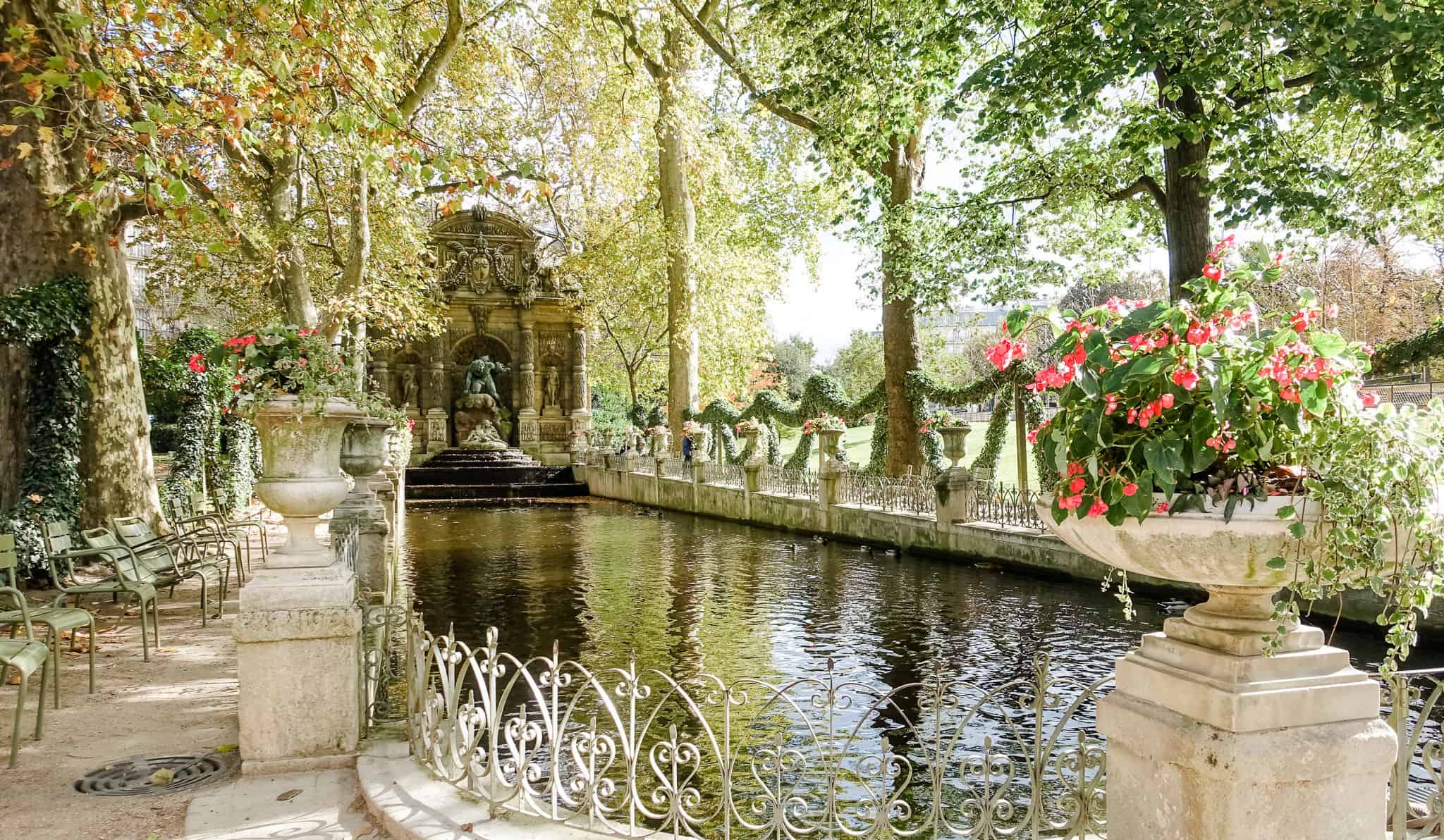 Oh, how I'm missing travel, especially to France. I'm still hoping to be able to take a stroll through Jardin du Luxembourg again before the year is out, but in the meantime am enjoying some French treats at home.
A French "fix" from My French Country Home
The My French Country Home Box is a luxury subscription box filled with uniquely French items selected by Sharon Santoni. The boxes are issued quarterly (February, May, August, November), and each box has a theme.
When Sharon Santoni announced that the theme for February's box would be "My French Country Kitchen," I knew I was going to love it. And I was right…
Sharon keeps the contents a secret in advance so that everyone who receives a box can enjoy discovering the surprises inside.
Some of the gifts in this box include
a hand soap and soap dish from Fragonard,
confitures (jams) from Confiture Parisienne,
a market tote from Charvet Editions,
a gorgeous tea towel from Le Jacquard Francais,
"Miss Maggie's Kitchen," a full-sized French cookbook and entertaining guide
an antique silver serving piece,
a lovely watercolor print of a sitting room with breakfast laid out,
small porcelain bowls from Epure (perfect for nuts or candles)
and more.
The theme for the May box will be…."le coccooning" (enjoying time at home and self-care). These boxes also make wonderful gifts for Mothers' Day or other occasions. You can reserve your May box HERE.
Disclosure: I was gifted this box.
I'm head over heels for this new fragrance…
As a birthday gift, le Monsieur ordered me a Diptyque "Feuille de Lavande" candle. (Ever the thoughtful husband, he overheard me telling a friend that I'd gone through almost all of my favorite candles.) Included with the candle were a few fragrance samples, which I didn't get around to trying until last weekend.
One of the samples was this Orphéon eau de parfum. It's been a few years since I've loved a fragrance this much at first sniff, and been just as enchanted two hours later. (And that was even before I read the "fragrance story" which is all about Paris!) I became OBSESSED with Orphéon and started searching online, only to discover it hadn't been released here yet. 😫 Fortunately I only had to wait a couple of days, as it was released on Monday. 🥰
This is a lighter fragrance, and doesn't have a heavy sillage, so it's not going to enter the room before you do. (I find it stays pretty close to the skin.) It's just the right balance of soft/floral/woody/spicy. Perfect for warmer months and day-to-night wear. Have you tried it?
Have you Zoomed with us yet?
I'll be doing another live Zoom with Brian of Brian + MW tomorrow. We'll be talking about some of my favorite skin firming treatments, and he'll be answering your skincare questions. PLUS, he's arranging a BOGO offer for those who attend the Zoom! It's at 3p ET/12p PT, and if you'd like to join us, just click HERE to register.
This week's sales…
Chico's has their Best Sellers on sale starting at $29 (including New Arrrivals)
Eileen Fisher – Spring Event, get up to $100 off with code Spring21
Talbot's has 30% off dresses, skirts, shoes and accessories.
Anthropologie – 20% off everything
Vince – 25% off sitewide with code MARCHINVITE
Lo and Sons – Spring Sale, up to 40% off (includes some colors in my favorite Pearl crossbody!)
Saks Fifth Avenue – Friends & Family 25% off New Arrivals
Net-a-Porter – 15% off select new season items
Nordstrom – Women's Sale & Clearance, includes clothing, shoes, accessories, beauty. Also lots of Eileen Fisher.
Aquatalia – TODAY ONLY…30% off Spring styles with code VIP30
Stay in touch
Sign up to be notified of new posts and updates from une femme d'un certain âge.