Gifts With A French Accent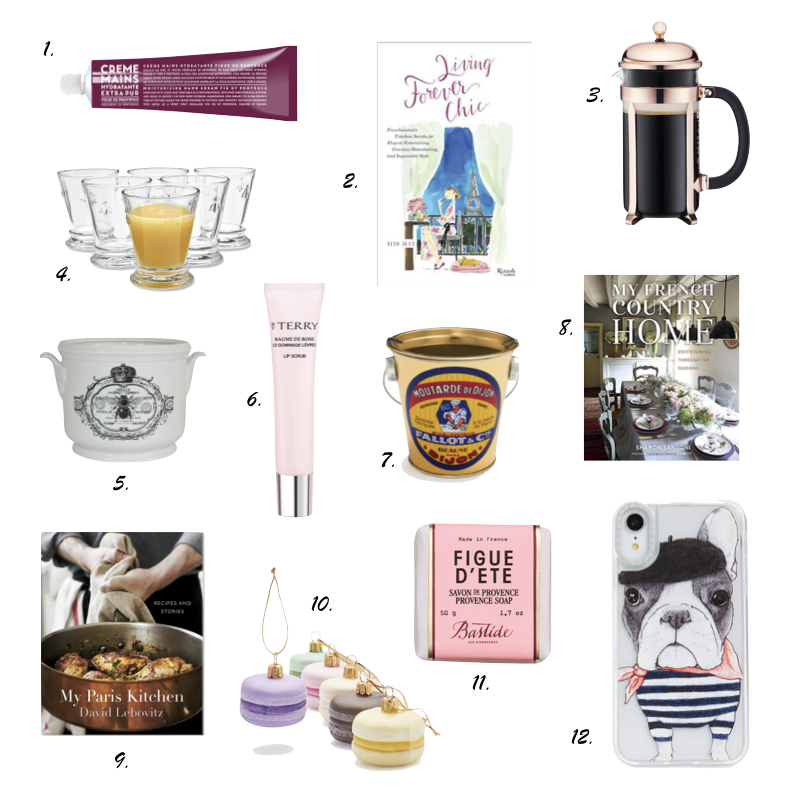 If you can't get to Paris for Christmas, here are a few gift ideas for the Francophiles on your list…
Gift Ideas For Francophiles
1. Lotion
I actually discovered this hand lotion last year at a fancy garden center. It's wonderful! Not greasy, or heavy. (Paraben-free.) Available in Rose or Lavender fragrance. I also really like the packaging with a flip-top on the cap.
2. Living Forever Chic
Tish Jett's latest book on French lifestyle, Living Forever Chic: Frenchwomen's Timeless Secrets For Everyday Elegance, Gracious Entertaining, And Enduring Allure is a fabulous addition to any France-lover's bookshelf. She covers style and beauty, of course, but also entertaining, decor, manners, customs, and l'art de vivre. (Read my full review here.)
3. French Press
Coffee lovers will attest it's one of the best ways to brew an aromatic and delicious cup of coffee, and this one with copper accents will look wonderful on the breakfast table.
4. French Bee Glassware
The bee has been an important French symbol for centuries. Since the Merovingian Dynasty, it's been a sign of royalty, and is also said to represent immortality. These French bee glasses are lovely and durable. Available in several sizes, and with matching pitcher and carafe.
5. "Royal" Bee Cachepot
Store trinkets or small utensils in this porcelain cachepot with a traditional French bee design. Or use as a vase for a casual floral arrangement. Smaller 6″ size also available.
6. Lovely Lips
This very gentle lip balm and scrub has a luxurious feel and soothing rose fragrance.
7. Moutarde de Dijon
We visited the Edmond Fallot museum and tasting room in Beaune earlier this year, and brought home several jars of their wonderful mustards. This charming metal pail is filled with traditional Dijon mustard.
8. Entertaining Through The Seasons
Sharon Santoni's gorgeous book My French Country Home: Entertaining Through The Seasons is packed with photos and recipes for seasonal dishes. You'll get plenty of French Country entertaining and decorating inspiration here!
9. My Paris Kitchen
This book of stories and 100 recipes by food blogger David Leibovitz is on my wishlist. It includes photos around Paris and in his Parisian kitchen. He brings an American perspective to the Paris food scene, and is always entertaining.
10. Macaron Ornaments
11. Savon de Provence
I was introduced to Bastide products by Sharon Santoni. This fig-scented artisanal soap from Provence would make a nice stocking-stuffer or gift basket addition. (I'm partial to fig, but there are other fragrances too, including Lavender.)
12. Le Bouledogue
Ok, so maybe it's a little cliché, but I couldn't resist including this French Bulldog iPhone case. Adorable!
French Gifts That Keep On Giving
If they're planning a visit to Paris, why not treat them to an excursion with Paris Shopping Tour? This personalized service will customize a tour based on interests, taste and budget. Get to know the Paris destinations where locals shop!
Read more about my excursion with Paris Shopping Tour HERE and HERE.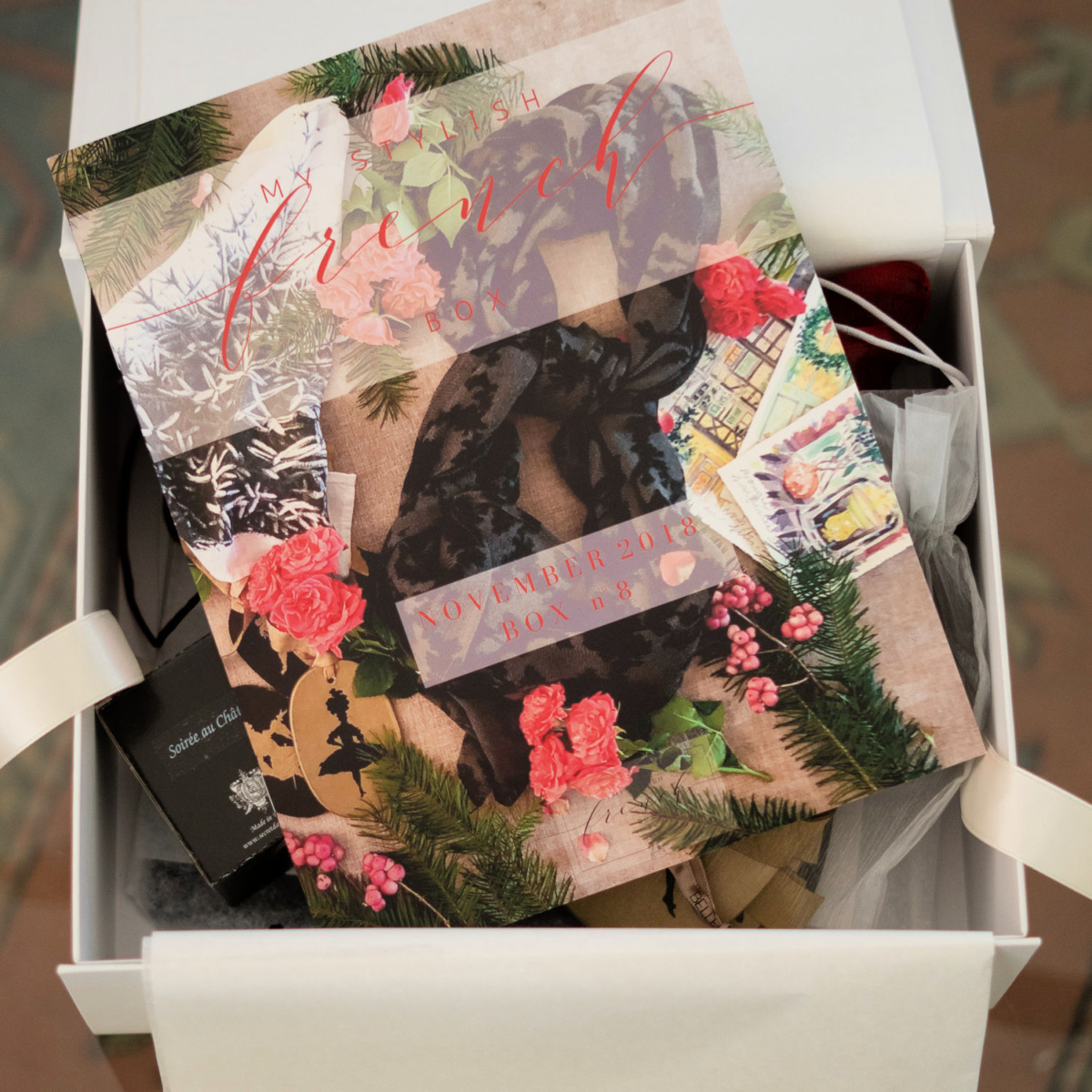 And finally, for that Very Special Person on your list, consider a subscription to My Stylish French Box. Four times per year, they'll receive a gift box of uniquely French items hand-selected by Sharon Santoni. And the November box has been re-issued…you can still get one in time for the holidays!
The re-usable boxes are beautifully packaged and a treat from the first opening. Here's a peek at what's inside the November box…
Charming ornaments, dressed to party!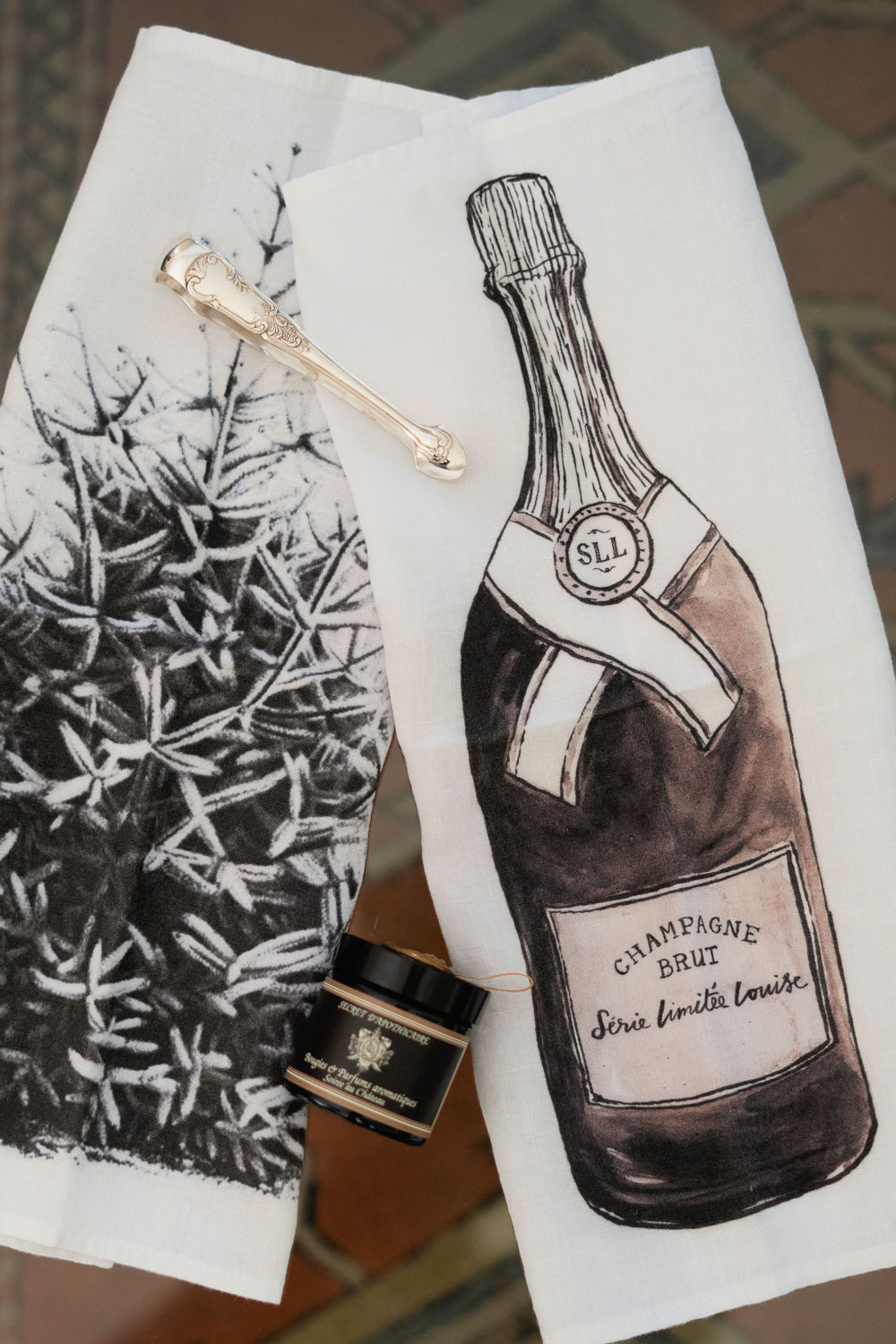 Festive bar towels, antique silver sugar tongs, and a scented candle…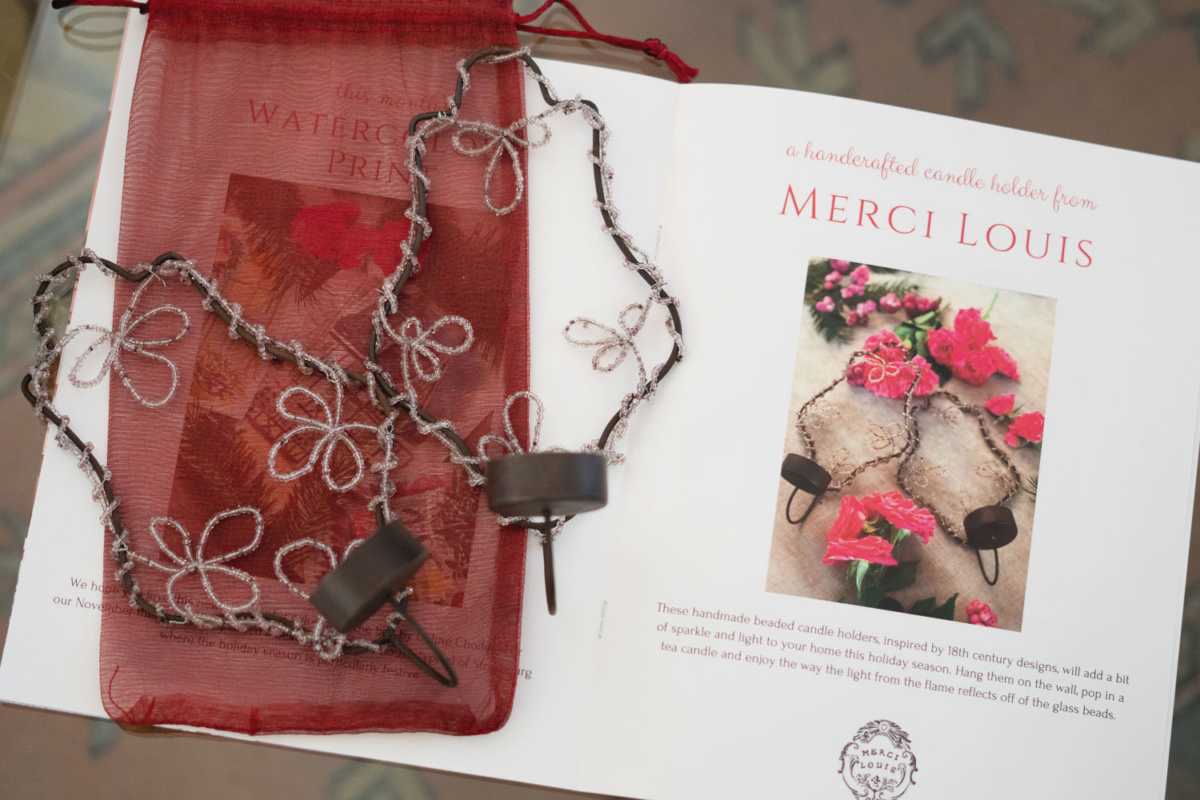 And handmade beaded candle holders. But there's much more, and I don't want to spoil all of the surprise. Click here for more details and ordering information.
Vive les fêtes!
Stay in touch
Sign up to be notified of new posts and updates from une femme d'un certain âge.