Winter Travel Wardrobe: Outerwear And Outfit Ideas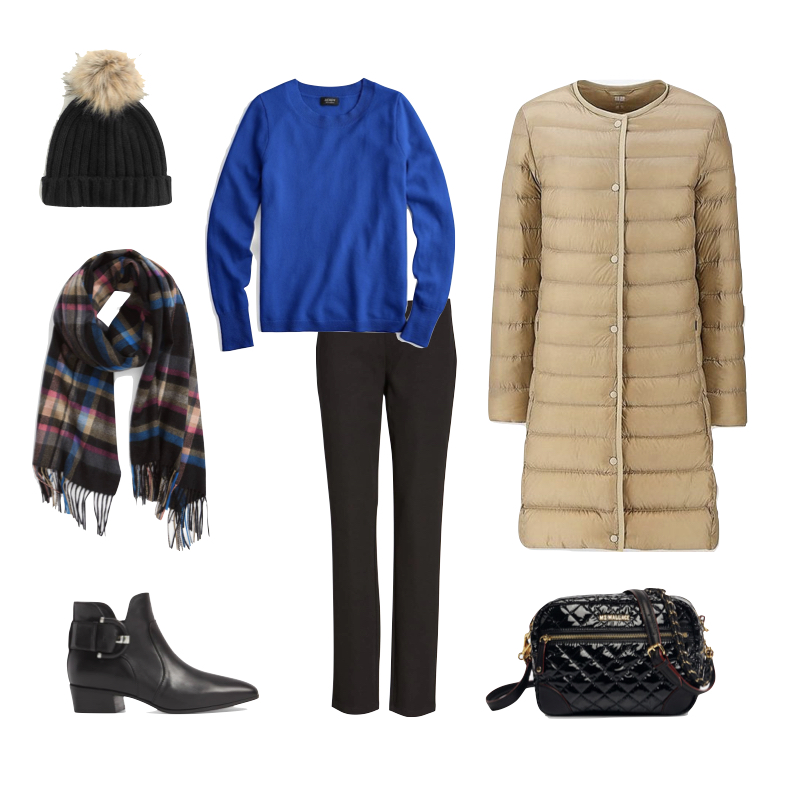 Building on the 12-Piece Winter Travel Wardrobe I shared last week, here are some outerwear suggestions and outfit ideas.
Winter Travel Outerwear…
One of the challenges of building a winter travel wardrobe is adding warmth without bulk. A standard wool coat will keep you warm, but will be heavy if you have to carry it around for any amount of time. Fortunately there are a lot of options now that pack down to almost nothing and will still keep you warm and dry. Packable down and Primaloft (often made with recycled plastics) are both lightweight and insulating, and would be my choice for most types of travel.
Here are a few packable options to stay warm in style…

For Paris, I'll be bringing along an earlier version of this Lands' End packable down coat, which I've been very happy with.
Winter Travel Outfits
I've built the 12-piece travel wardrobe and these outfits on the premise of cold-but-not-extreme conditions. Daytime temperatures at or above freezing, light snow if any. Some rain, maybe sleet. In each of the outfits, I've used clothing from the 12-piece capsule, and added outerwear and accessories. My goal here was to create "smart casual" looks that would be comfortable for all-day sightseeing, and could go straight to dinner.
That compact down coat is warm, yet sleek enough that you could even add a waterproof shell or another layer over top if needed.
I've included the Eileen Fisher ponte knit pants in this wardrobe and set. I've traveled with them extensively and have nothing but good things to say about them. They hold up well, don't stretch out, are washable, and look sharp. That said, many of you have asked for more budget-friendly options, so here are a few with a similar style: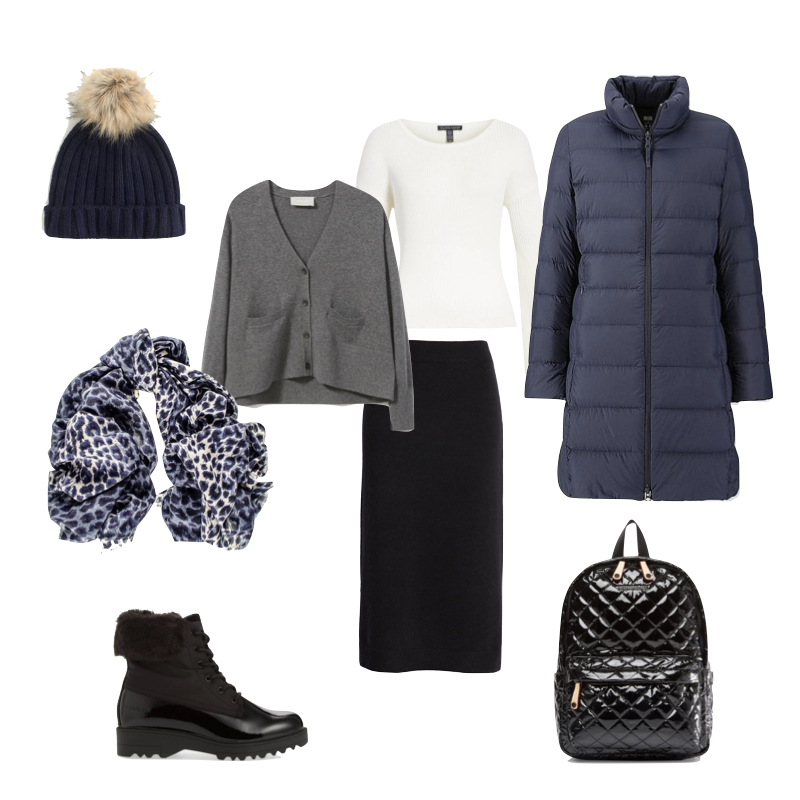 For this outfit, I went for a minimalist, slightly edgy city look.
Though I didn't show them in this collage, I'd also include a pair of warm tights to wear with the skirt.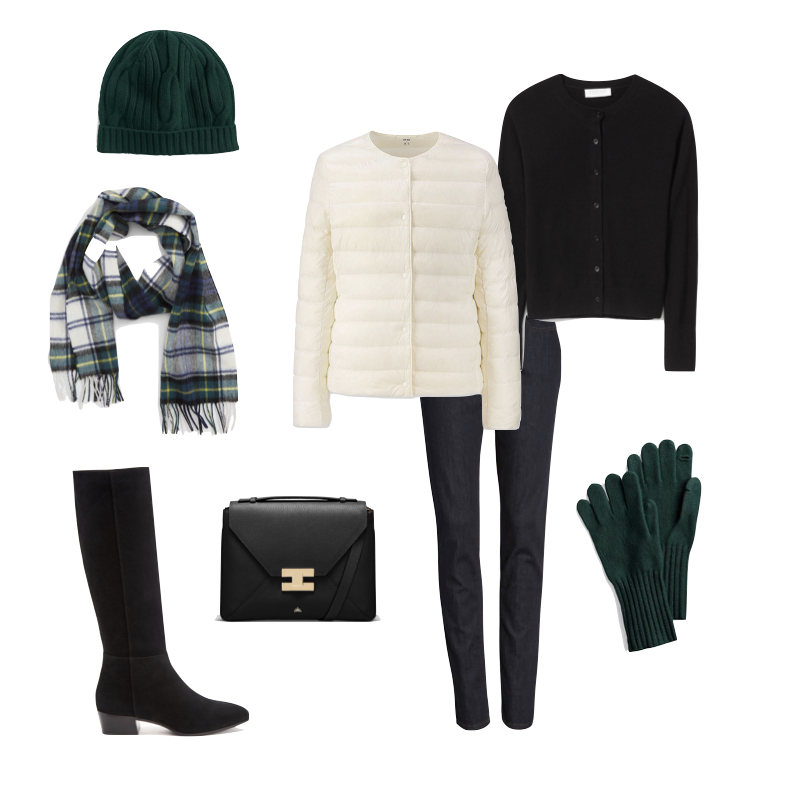 Here I've added my favorite color of the season (forest green) with accessories. A little matchy-matchy perhaps, but I think with small accessories it works. (Tip: check out the scarves in the men's section too!)
Again, the compact down jacket could either function as a mid-layer on colder days, or an outer layer on warmer ones. (Mine will be going with me to Paris.) For a budget-friendly skinny jeans alternative, try these.
See all of my Travel Wardrobe posts HERE.
Do you have any tried-and-true winter travel outfits?
Stay in touch
Sign up to be notified of new posts and updates from une femme d'un certain âge.