Tuesday Miscellany: Délices de Provence, and More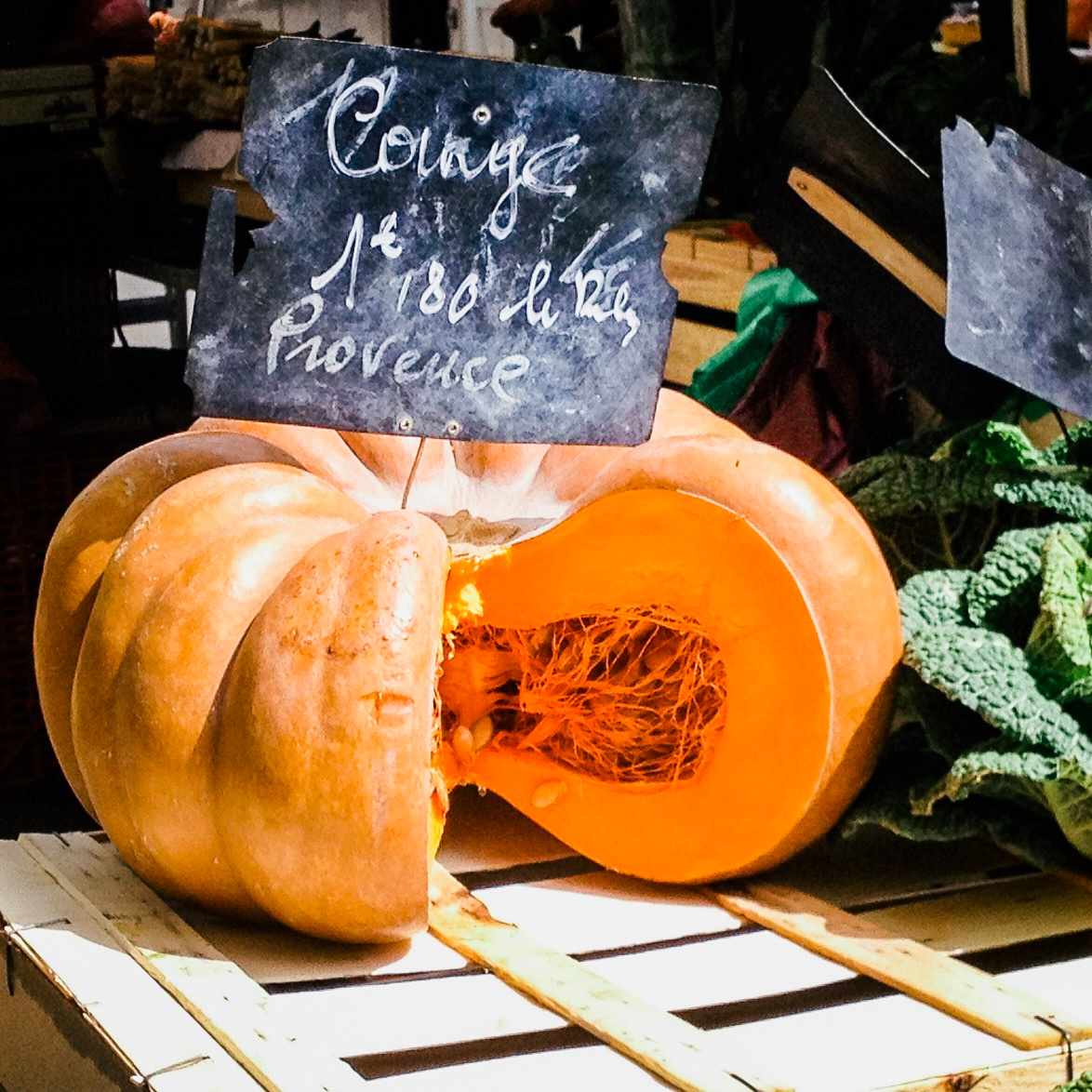 I can't believe it's been over 7 years since our visit to Provence! The beautiful villages, the wine, the landscapes, the food, the art, the wine 🍷… I'm thinking we're way past due for another visit.
Gifts from Provence…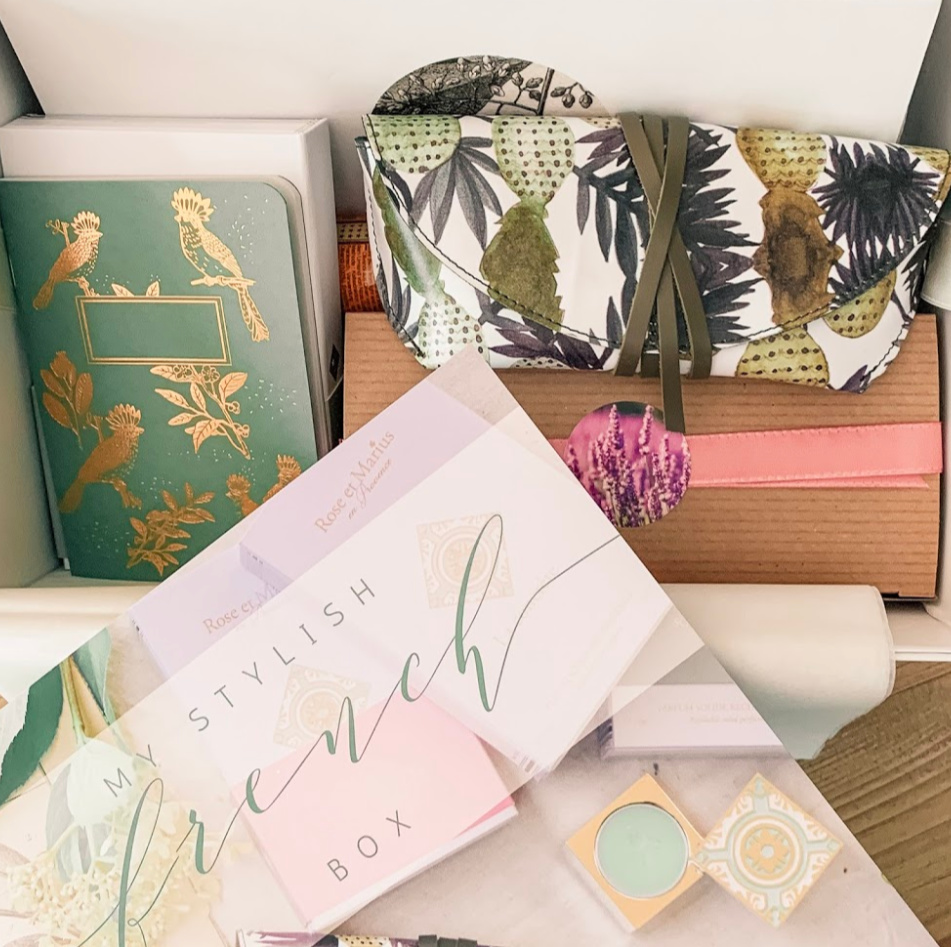 So I couldn't wait to see what Sharon had included in the Provence-themed "My Stylish French Box" for August! These boxes are always such a delight to open and discover the contents. The August box was beautifully packaged, as always. Each box includes a gorgeous brochure that details the uniquely French items inside, and gives a bit of background about the artisans or companies that produced them.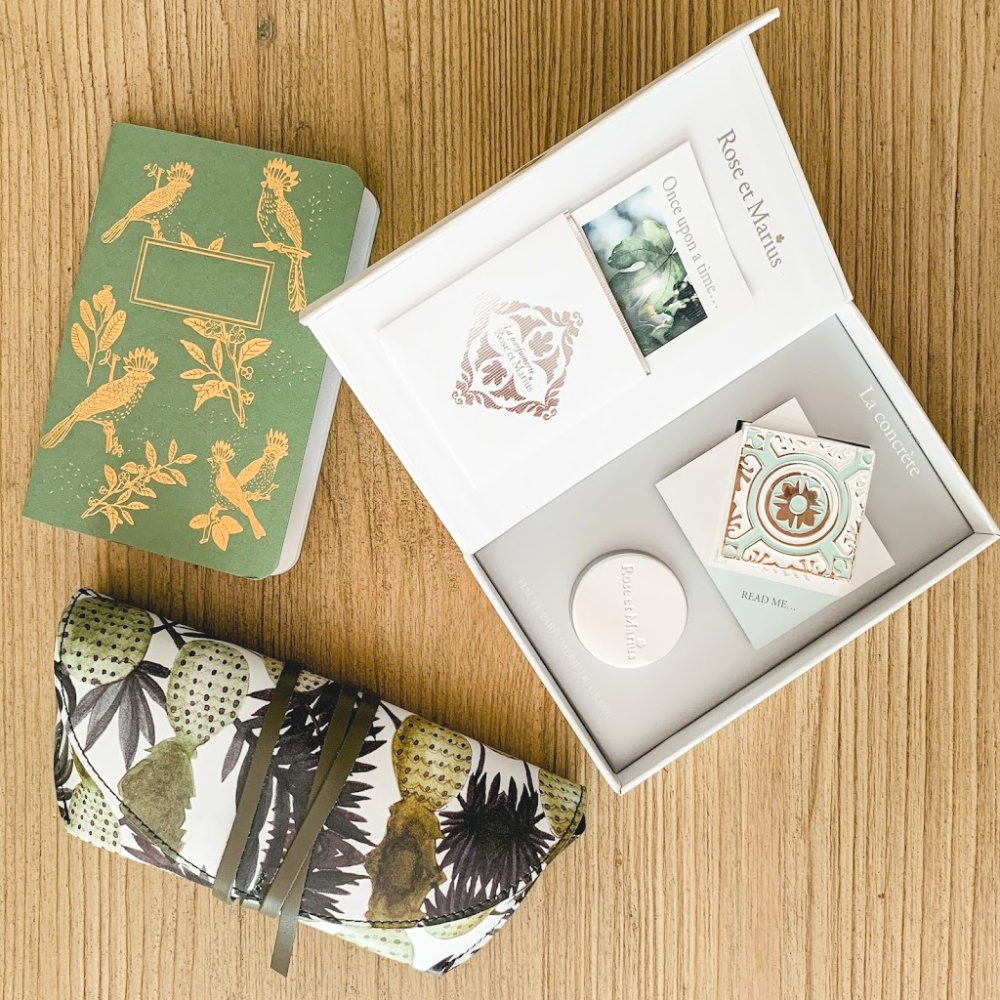 Above (clockwise from top left): a purse-sized notebook with a bird theme from Les Editions du Paon. A leather sunglasses case from Les Pavés Sonores, a young leather goods brand created by two Parisian sisters. A solid perfume and holder from Rose & Marius in Aix en Provence. (Mine's the fig, j'adore!)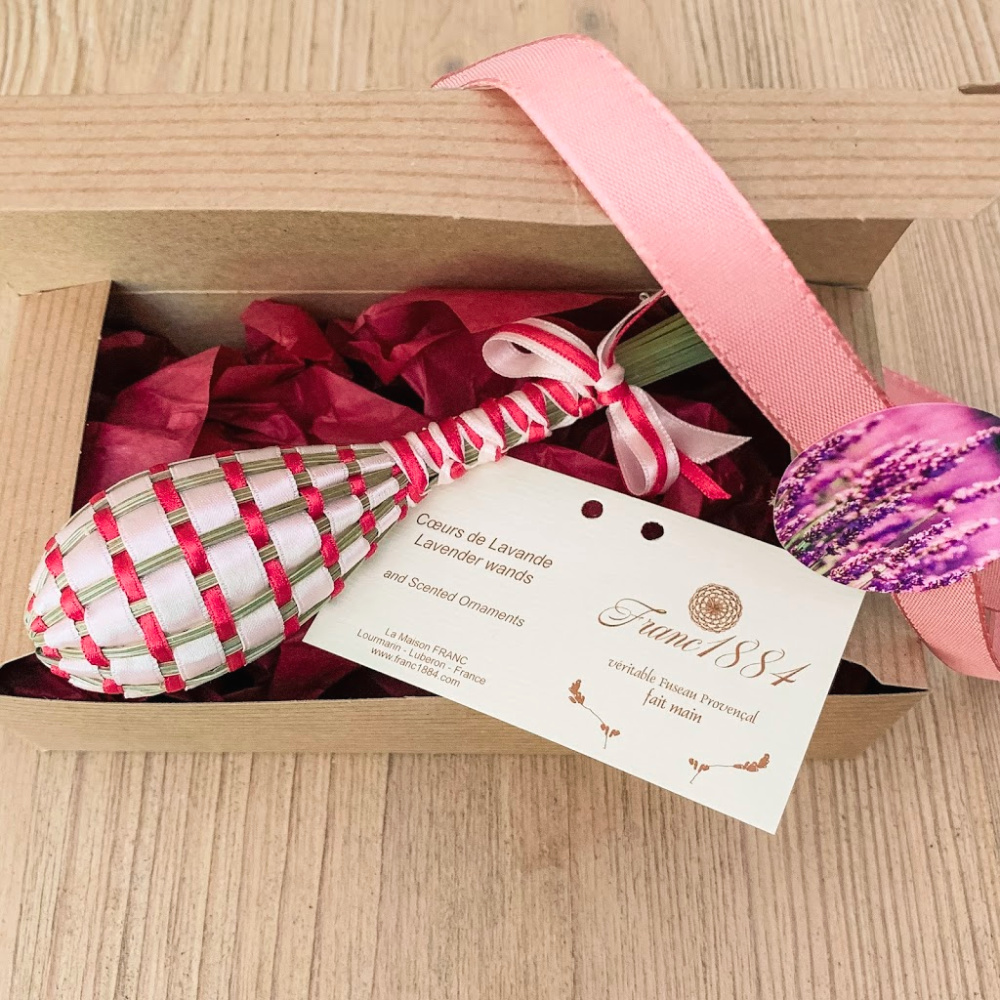 You can't think of Provence without picturing fields of lavender, and among the goodies is a beautiful lavender wand from Franc1884.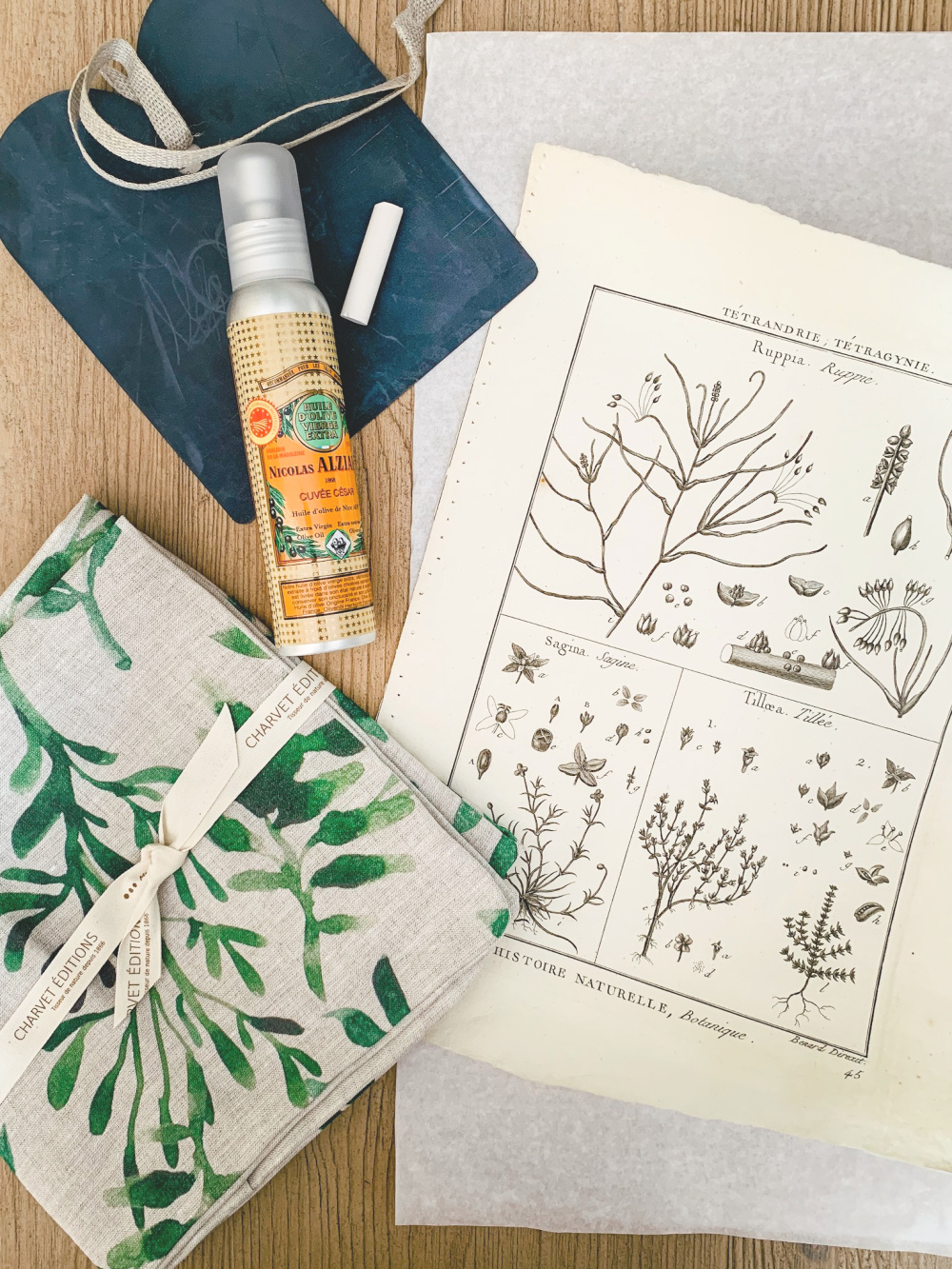 Above (clockwise from bottom left): Two printed linen cushion covers from Charvet Editions. I know exactly where these are going to go! A spritzer with gourmet olive oil from La Maison Alziari. A miniature slate chalkboard with a linen tag, a charming way to keep a shopping list. And an 18th century botanical print (in beautiful condition, I might add!) from a botanical encyclopedia from 1791.
There's also a fetching watercolor print by Jean-Jacques Sempé. The August box is sold out, but orders are now open for the November box, and I'd suggest if you're interested that you subscribe sooner rather than later. These boxes make excellent holiday gifts, and the November box is usually in high demand. (Annual subscriptions also make exquisite gifts.)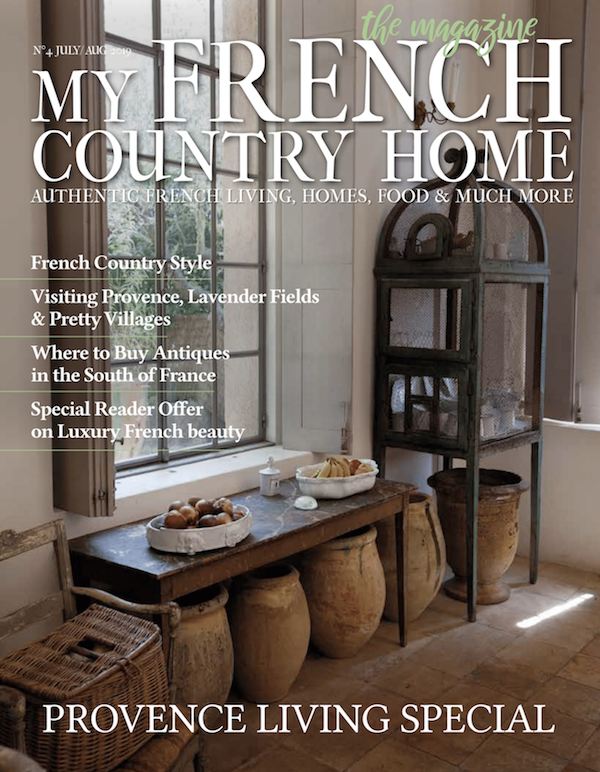 Did you know that Sharon also produces a gorgeous quarterly magazine, My French Country Home Magazine? It's packed full of French lifestyle inspiration: recipes, decor, travel tips, and more.
Disclosure: My Stylish French Box and My French Country Home Magazine were gifted.
Wrap It Up
Whether you're looking ahead to fall travel, or just cooler weather on the way, don't forget about a lightweight wrap! The EMME travel wrap, offered in black and plum (shown above) is on sale, and you can get an extra 25% off with code UNEFEMME. The discount also applies to the EMME Petite bag, which is perfect for shorter trips, the gym, or to use as a makeup organizer.
(Please note, due to a miscommunication, the discount was originally listed as 30%. It should be 25%. Thanks for your understanding.)
Pupdate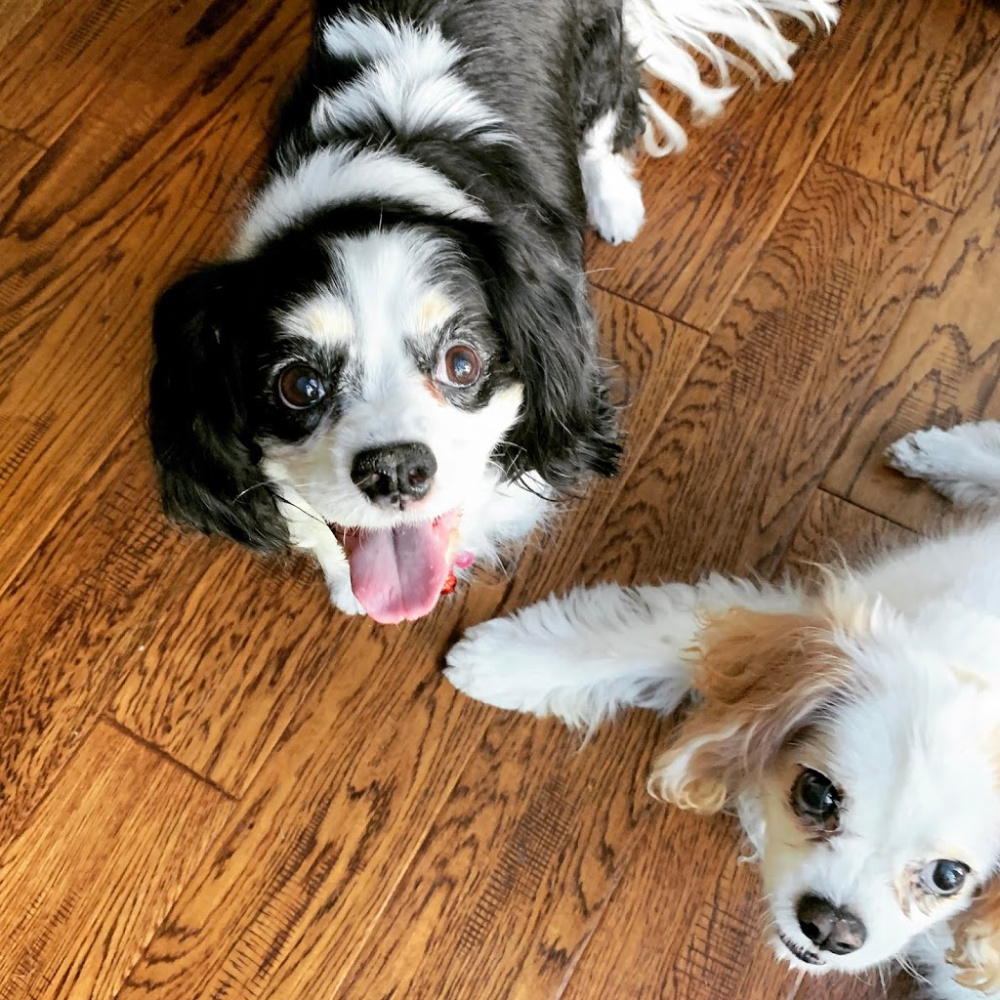 Coco (on left) gave us quite a scare on Friday night. She was asleep in her bed and out of nowhere had a grand mal seizure that lasted over a minute. She was very lethargic and disoriented afterward, so we rushed her to the emergency vet. They ran some blood tests and kept her overnight for observation, but saw no additional seizures. After a few hours she was alert again (and with usual good appetite) and her blood tests came back in normal ranges, so we brought her home Saturday afternoon.
She's wearing what the vet called "reindeer bells" from her collar, so that we might be alerted if she has a seizure in the middle of the night. Should she have additional seizures, we'll schedule an appointment with a neurologist. Senior dogs…it's always something.
How's your week shaping up?
Stay in touch
Sign up to be notified of new posts and updates from une femme d'un certain âge.