On My Style Radar: Loafers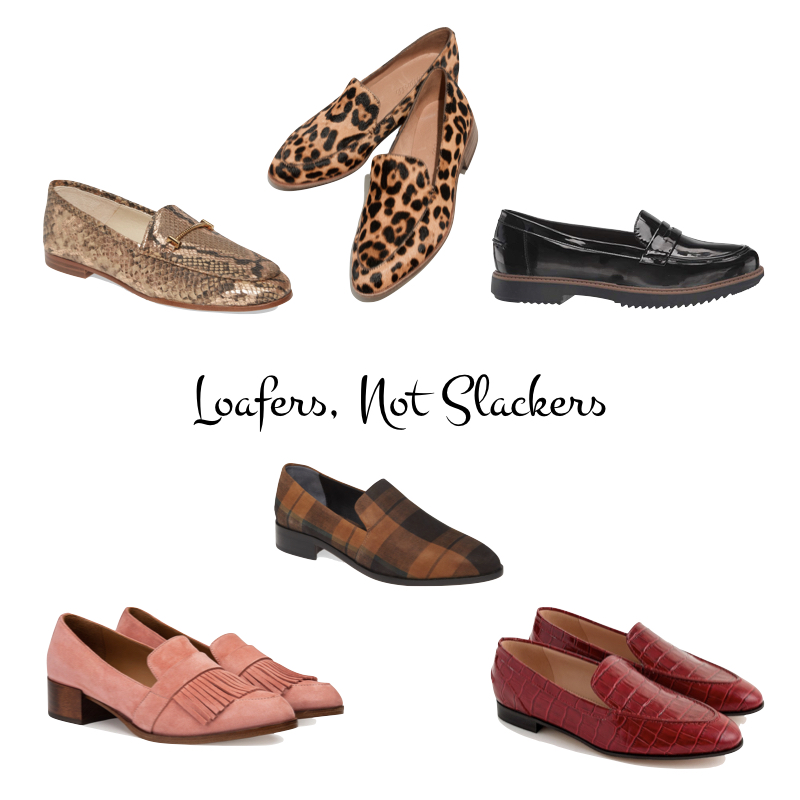 While sneakers have dominated the "shoe-verse" for the last few years, I'm still partial to loafers. They're comfortable, classic, versatile, and a stylish choice to transition your wardrobe from summer to fall. (And I'll confess: I love not having to fiddle with laces!)
Fall Loafers: Not Slackers
Stodgy, you say? Pas du tout! This fall's loafers are fun, edgy, and eye-catching. There's a little something for everyone. Here are my picks for the best styles of women's loafers for fall.
Wild Kingdom
Animal prints (of both warm- and cold-blooded varieties) are a huge trend for fall. But let's face it, they're often easier to wear in small doses.
A classic silhouette and neutral colorway adds texture and subtle visual interest. This style gets rave reviews for looks and comfort!
Or if you like a little more color, how about these, in red croc-embossed leather? Croc-embossed looks are popular this fall, but they never really go out of style. Also available in forest green, and light brown.
Speaking of forest green… I was eyeing these in the more classic loafer style, but this platform is a lot of fun…
You know I had to include at least one leopard pair! 😉 I like the simple shape of these, and it's a Good Leopard Print.
Mad For Plaid
With menswear-inspired everything trending for fall, it's a safe bet to say we'll be seeing a lot of plaid and tweed, and that goes for shoes as well.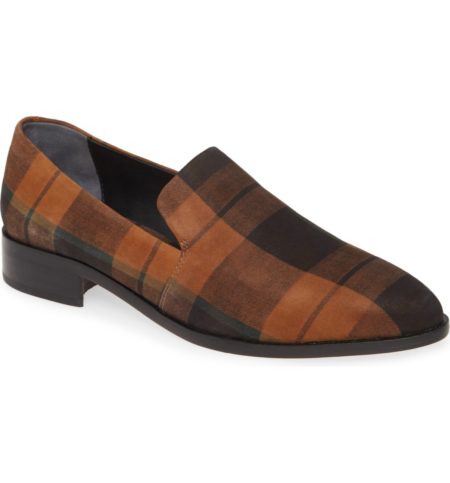 Gorgeous fall colors, and a plaid that won't make you look like a lumberjack! These would look great with jeans, but I can also picture with a dark green pleated skirt and tights…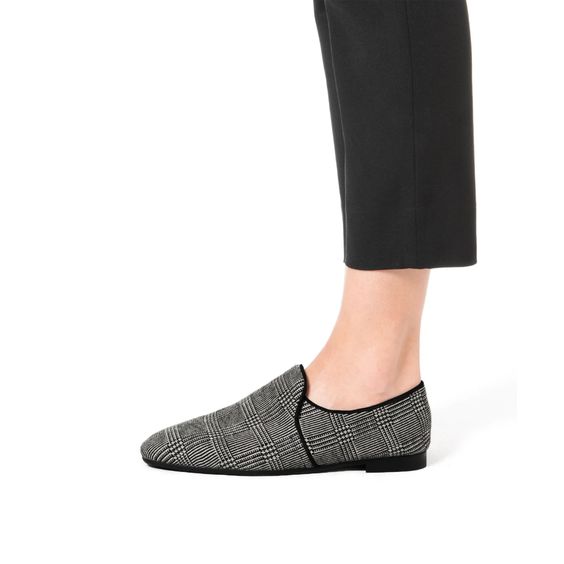 Fabric shoes often have to be relegated to sunny day wear only, but here's one that's weatherproof!
Raised Standards
A platform or little bit of heel adds some visual volume that can balance out wider leg pants or a longer or oversized top.
Looking for something to wear with that floaty floral midi dress? The chunky heel on this style is only 2″, and there's a memory-foam insole for comfort. This olive green will go with everything, though it's also offered in black leather and suede.
A classic "kiltie" style gets a color boost. This suede fringe detail loafer is offered in several colors, though I'm rather fond of this soft coral.
Platform and lug soles are another trending footwear detail and I'm here for it! A thicker sole often means extra cushioning, which makes some of these styles excellent for travel. Above: in black patent, these loafers have day-to-dinner potential.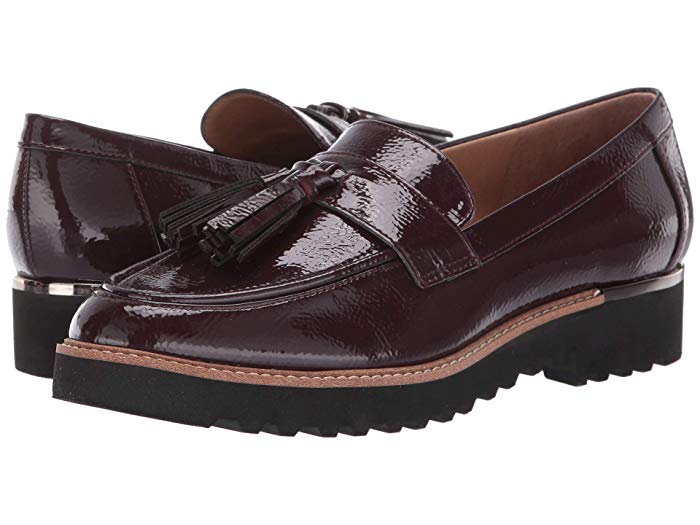 Here's a similar style in burgundy patent.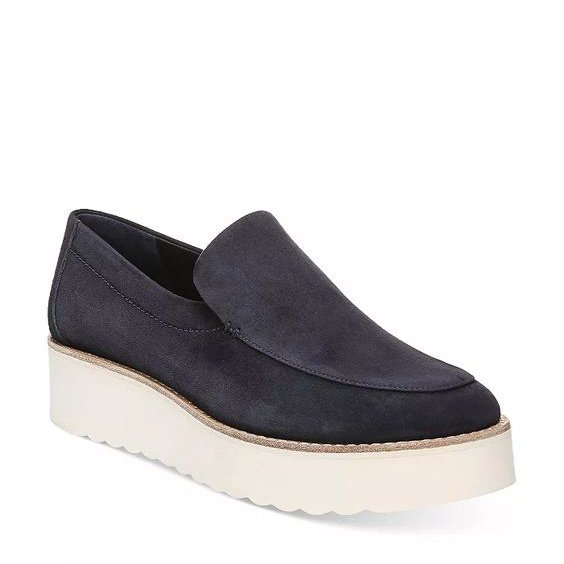 And a more casual option in navy suede.
Terms Of Embellishment
Who says dressing up has to mean a pair of heels? These metallic embellished loafers are occasion-ready, but could also do the "casual glamour" thing with a favorite pair of jeans and a sweater. If metallic isn't your jam, they're also offered in several suede colors.
I do love a buckle detail! It always evokes classic Parisian chic. This style is so sleek in black, but is also available in blush or grey suede.
More Women's Loafers For Fall That Don't Skimp On Style…

Stay in touch
Sign up to be notified of new posts and updates from une femme d'un certain âge.