Finding Balance In Transition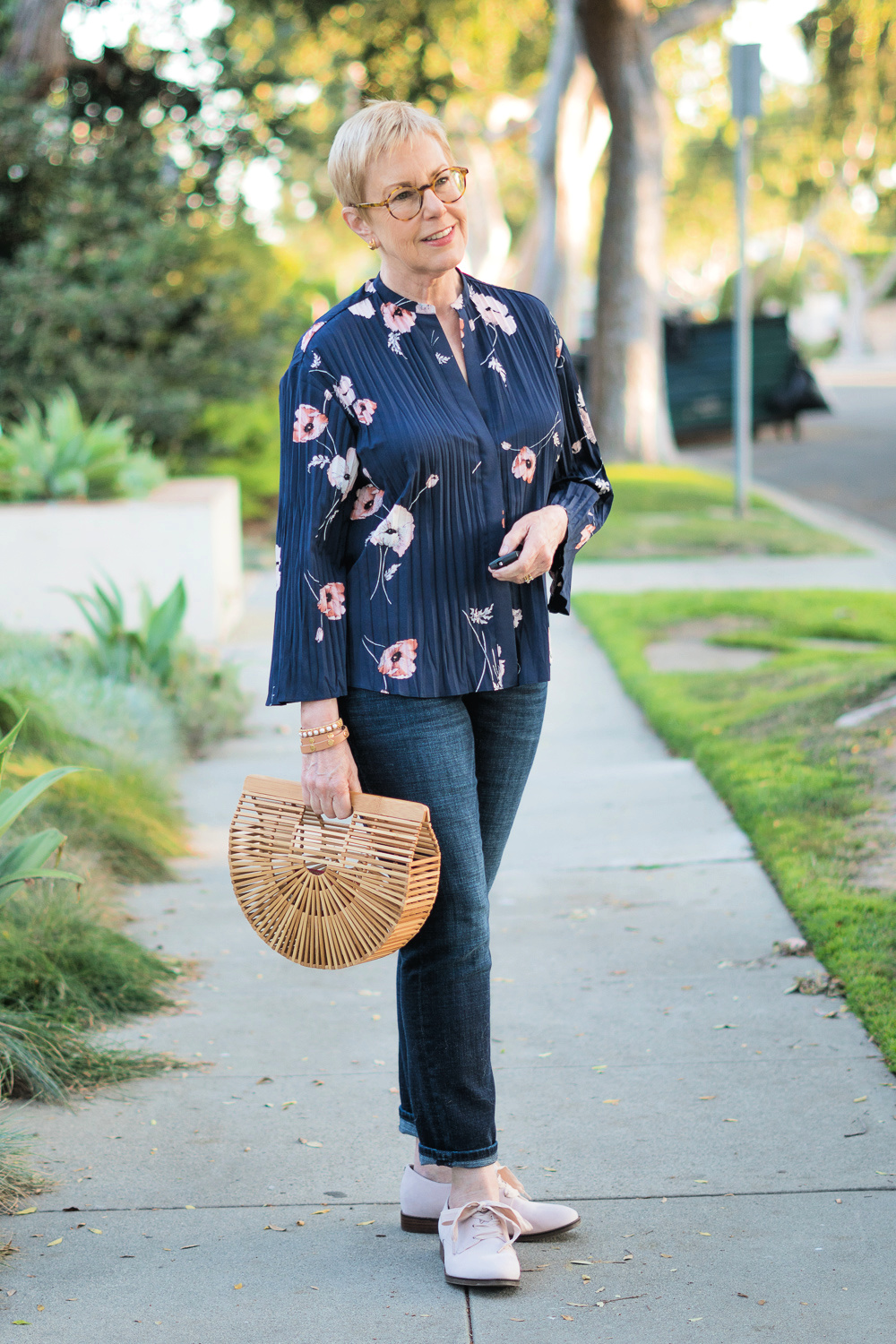 As part of my Style reset, I did a major closet clear-out a few weeks ago. Almost everything that wasn't in my Spring palette or style profile was off to find a new home.
Polished Casual Outfit With Pink Oxfords
I did say, "almost." 😉 Keeping in mind that "perfect is the enemy of good," I did hang onto a few pieces that aren't quite "Gamine," though most are in my color palette. One (my kimono) because I just love it too much to let it go. This top was another, because I like it and it fills a need. It's a great lightweight throw-on-and-go top that's a little more polished than a tee; it can also be worn open as a light jacket. Perfect for this time of year. And when I wanted to create an outfit with these pink oxfords, it was the first piece that came to mind!
I'm still processing what I learned during my color and style consultation. And I'm still working out how to "mesh" the Gamine style guidelines with my personal aesthetics and locale. Anything too "done" (complicated, refined, and/or structured) feels out of place in Southern California, which has a more relaxed and laid back style. I still believe in "tools, not rules," but feel as though I was given a really good set of tools, and want to make the most of them. To be continued…
After so many of you have recommended kut from the kloth jeans over the years, I decided to give them a try. On the last day of the Nordstrom Anniversary Sale, I ordered these "Catherine" boyfriend jeans in the dark wash. And I really like them! Great fit, nice amount of stretch.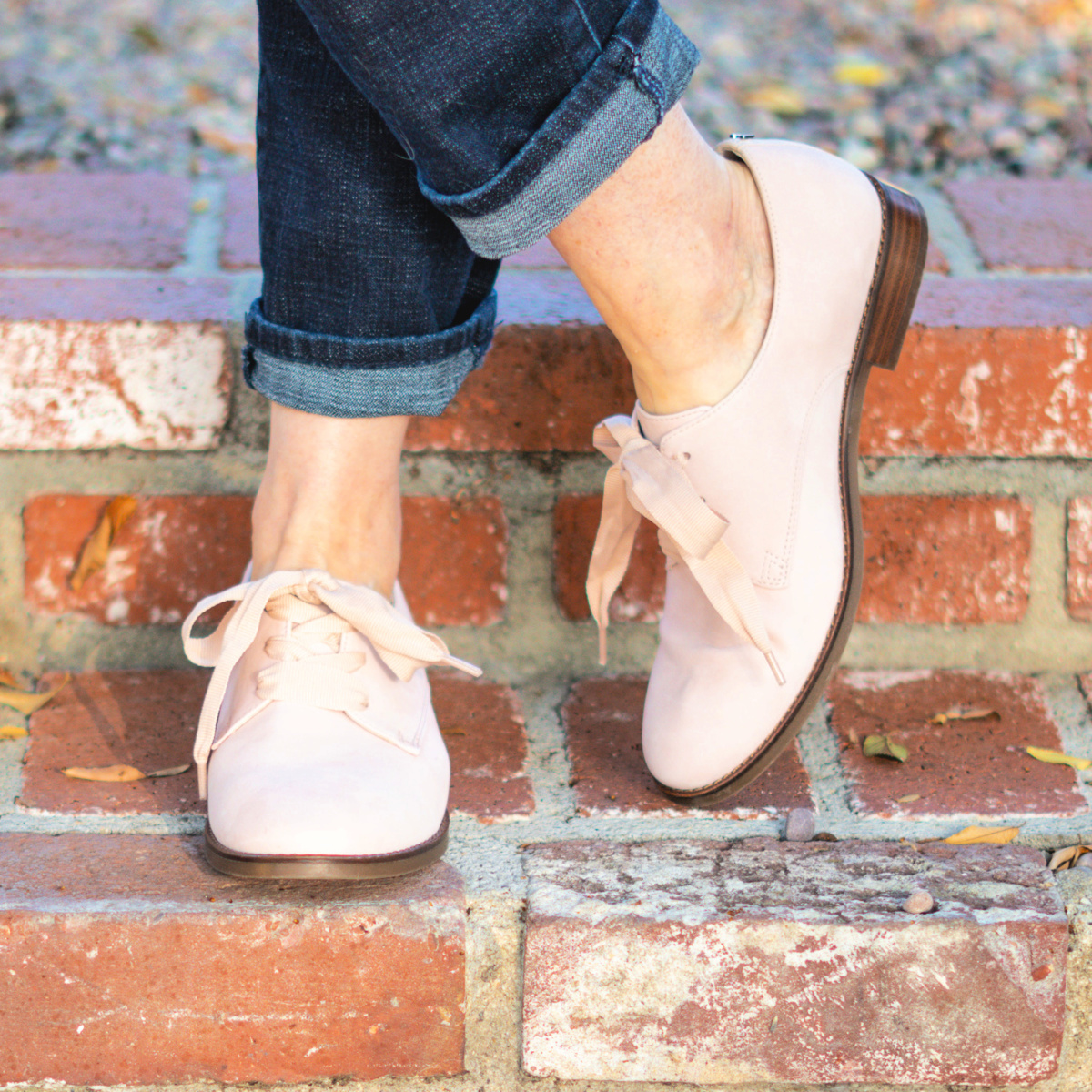 The pink oxfords (gifted from Vionic) are in my color palette, are definitely Gamine, and are incredibly comfortable. I crossed my fingers and went with the light pink, and they're perfect. (Yes, I've treated with water and stain-repellent spray.) Great arch support, and the grosgrain ribbon laces are such a nice touch. They're a feminine element (along with the color) that balances the menswear-inspired oxford style.
Are there "outliers" in your wardrobe that you keep and wear even though they differ from your usual style?
Stay in touch
Sign up to be notified of new posts and updates from une femme d'un certain âge.