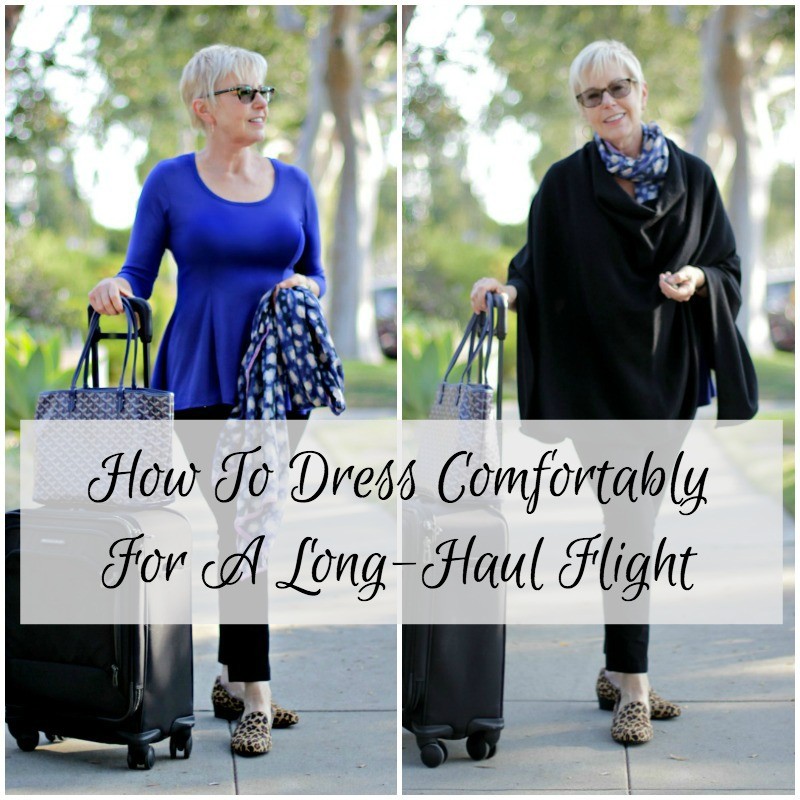 Or, "comfortable airport style" doesn't have to be an oxymoron…
I'm just back from New York, and in less than two weeks (!!!) we're off to Japan. From LA to NY it's usually about 6 hours gate-to-gate, and from here to Tokyo, it's closer to a 12-hour flight.
I thought I'd show you the types of pieces I'd normally wear for longer flights, and share some of my tips for looking put-together while maintaining maximum comfort.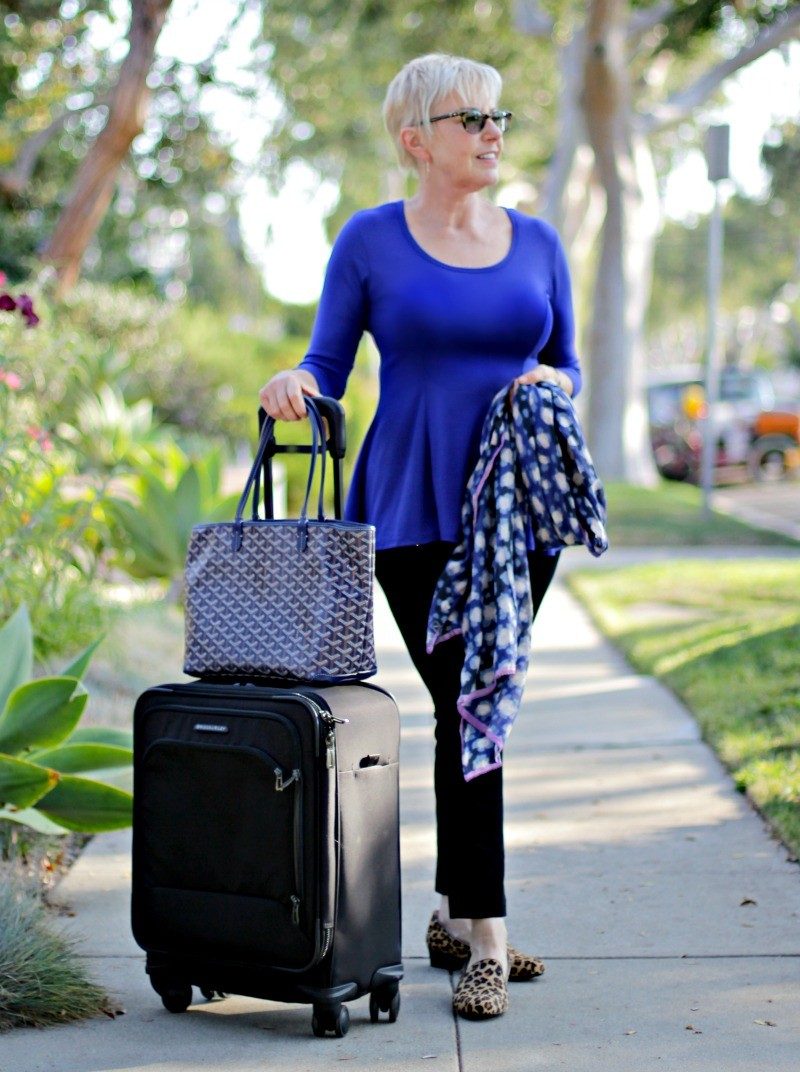 Wearing: earrings | top | pants | scarf (similar) | shoes
Bags: wheeled carry-on | tote (similar)
A lot of ink has been spilled about how people dress (or don't) to fly these days. I'm all about comfort but I still believe that comfort doesn't have to be sloppy. Granted, I can understand the "why bother" attitude when flying these days can feel not much different from being packed into a sardine can. But I also believe that we "create the quality of our own experience" and that looking and feeling smart and put-together improves my travel experience.
I'll keep this poncho stashed in my tote until after takeoff, then on it goes for the rest of the flight!
What do you like to wear for long travel days?
Affiliate links in posts may generate commissions for unefemme.net. See my complete disclosure policy here.