The anti "It Bag" (with a side of irony)
I'm a bit late to the party, but over the summer, the classic LL Bean Boat & Tote bag apparently became a thing with some of the fashion cognoscenti (perhaps in conjunction with the Coastal Grandmother trend).

But not just the standard unadorned or Preppy initial-monogrammed version. Witty and ironic personalization is key here. The Instagram account @ironicboatandtote has some great examples. Here are some of my favorites:
I'm thinking about getting one with "Coastal" or maybe "Dog Treats". What would you have embroidered on a personalized tote?
You're invited!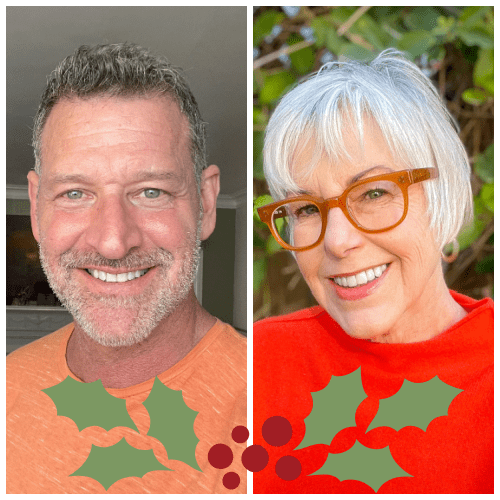 If you'll be in the L.A. area this weekend, Brian is hosting a Holiday Open House at the Brian + MW studio. There will be refreshments and gifts for everyone, and Brian will be sharing makeup tips and demonstrations. I'll be there doing some color analysis demonstrations. It will be fun; hope you can join us!
Where: 1359 Masselin Avenue, Los Angeles, CA 90019
When: Saturday, December 17th, 10:30am to 3pm.
Stay in touch
Sign up to be notified of new posts and updates from une femme d'un certain âge.