It's no secret that I'm a big fan of linen. In the heat, there's no fabric that's more comfortable, but it also adjusts to a range of temperatures. It drapes well and moves nicely. It requires less water and fewer pesticides to grow than cotton, so has less of a negative environmental impact. It dries more quickly than cotton, which is why I like it for travel. And good quality linen is durable…it wears like iron!
Above: that Eileen Fisher linen maxi cardigan continues to be one of my favorite pieces! Worn here with a linen tank.
cardigan | tank | ring | jeans (similar) | shoes
Wrinkle, wrinkle, little shirt…
But yes, it does wrinkle. If a crisp look is important to you, this may be a deal-breaker. You can try starching while ironing, which sometimes (depending on humidity levels) will stave off some of the wrinkles. But linen's true nature ultimately will out. So to my mind, there are three options:
Embrace your linen, wrinkles and all.
Consider linen jersey or knits. While not as crisp and structured as woven fabrics, linen knits have all of the comfort benefits without most of the wrinkling. They're also the most travel-friendly option.
Try "broomsticking*" a shirt to create a pleated look and make the wrinkles look intentional. This works best with pieces that are slightly oversized. Wash as normal (I always wash my linen in cold water) and then holding by the collar, twist the body of the shirt tightly, allowing it to coil. Leave collar and cuffs un-twisted. Set on a flat surface until mostly dry (in all but the most humid conditions, overnight is usually sufficient). Then hang to dry completely.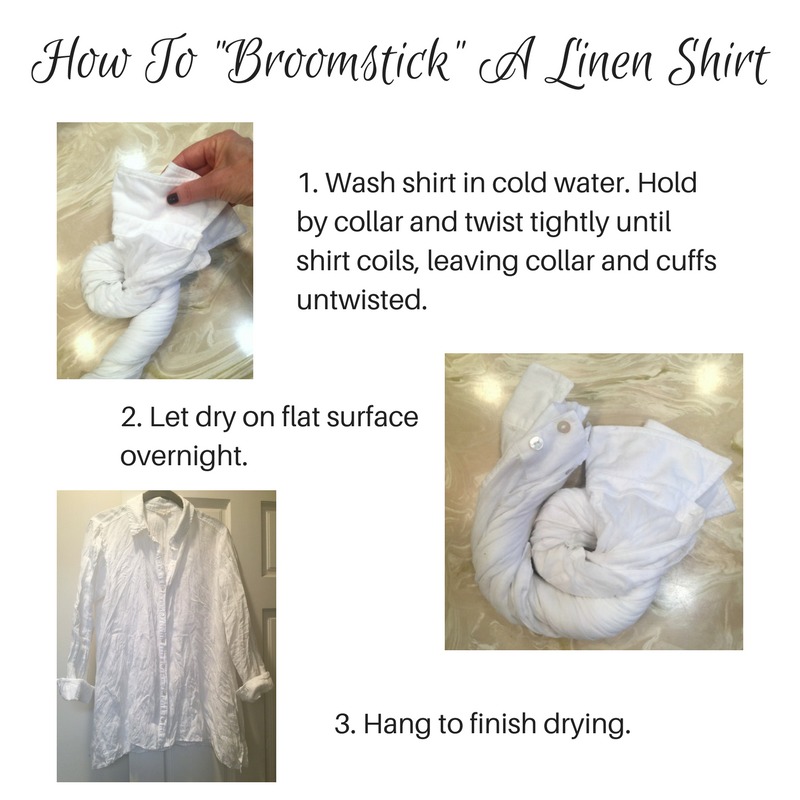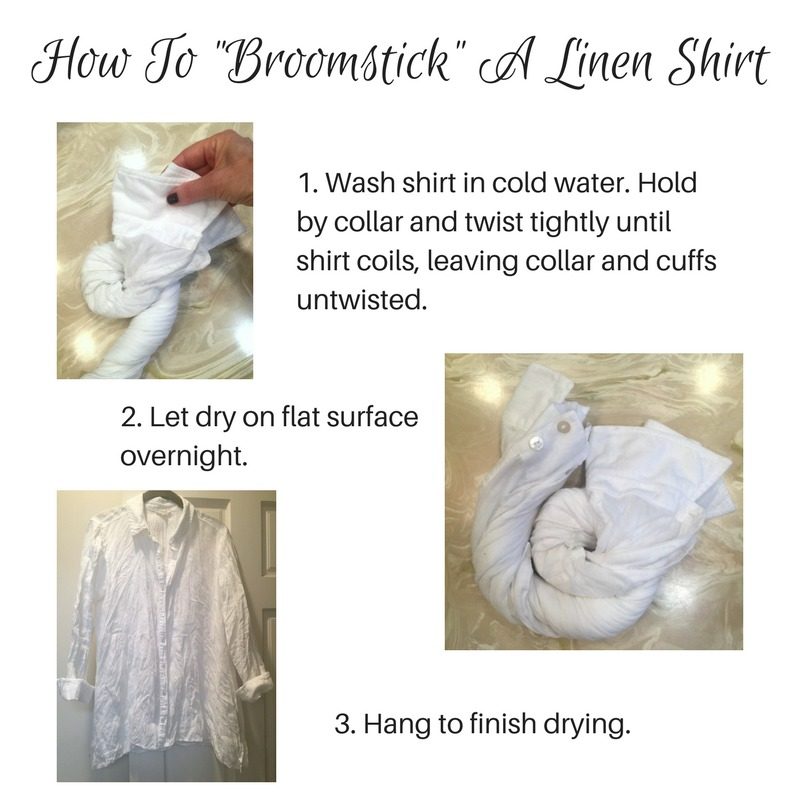 *I borrowed this term from the longer, finely pleated skirts that were popular in the late '80's to early 90's. I used this same drying method to maintain those pleats.
Are you a fan of linen? Have you learned to make peace with the wrinkles?
Top photo by Carla Coulson.
Summertime, And The Linen Is Easy…

Affiliate links in posts may generate commissions for unefemme.net. See my complete disclosure policy here.