I'll admit, this was a difficult year for me style-wise. I started out the year feeling rather stuck, that my Style Groove was becoming a Style Rut. Though a mostly-black wardrobe was easy and reliable, I was bored with it, and wanted a bit more variety and vibrance.
I knew I needed some help and fresh eyes. So knowing we would be in London in early Summer, I signed up for a color and style consultation with Red Leopard. It was revelatory and really a game-changer for me. But that doesn't mean it's been an easy transition. I've struggled a bit to find my footing and get comfortable with more color and different cuts. It's still a work in progress. But lately I've begun to feel like I'm hitting my stride: staying true to what feels like "me," while adding the fun and vibrance I was missing.
January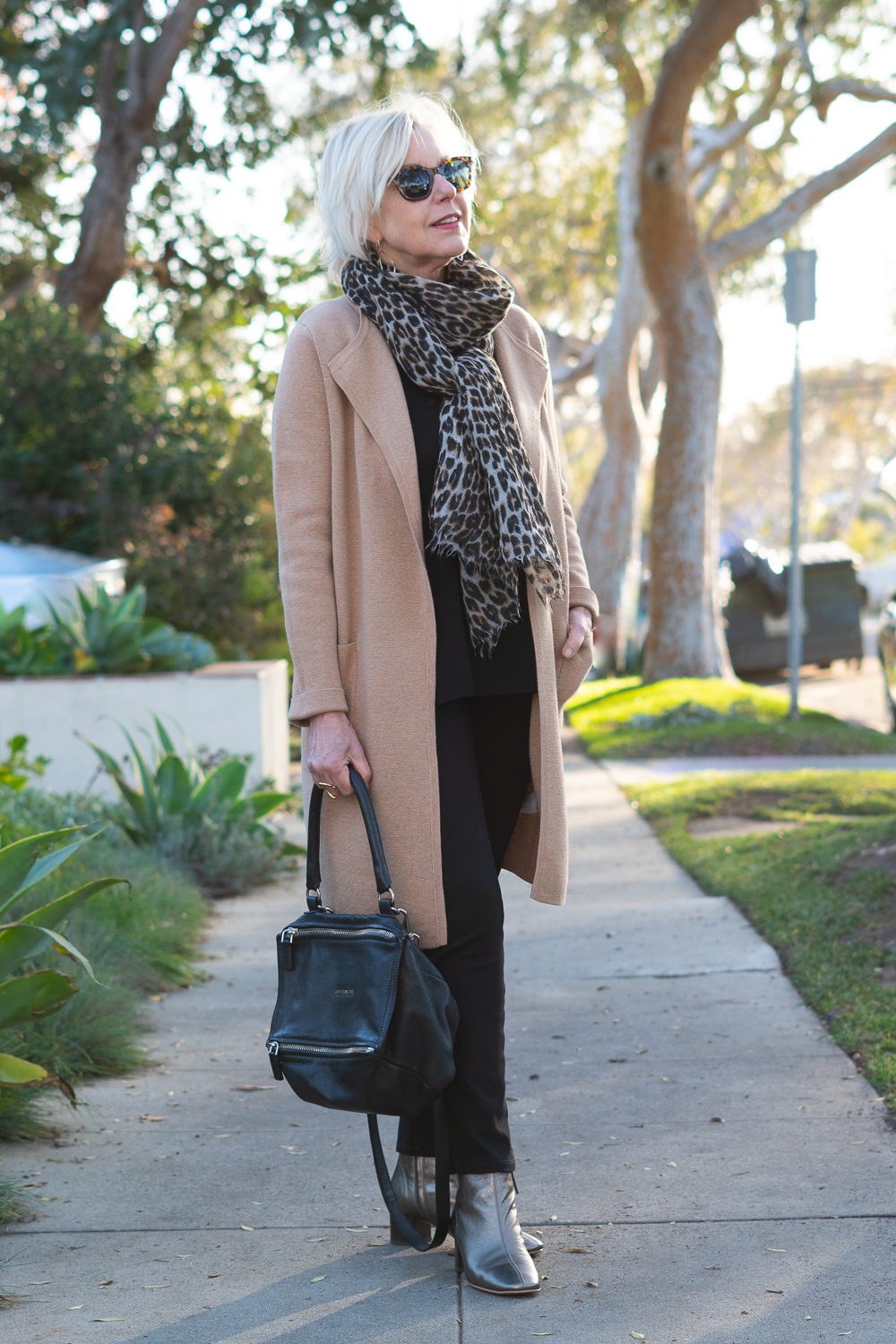 Even though this outfit from last January is based on a column of black, the camel topper keeps it from looking too dark and heavy. I could easily wear this with a navy, ivory or brown base, and a warmer, lighter version of the scarf.
March
I really liked the pattern mix in this outfit, which felt fun and fresh. I'd wear something like this again, this time using colors in my Spring palette.
July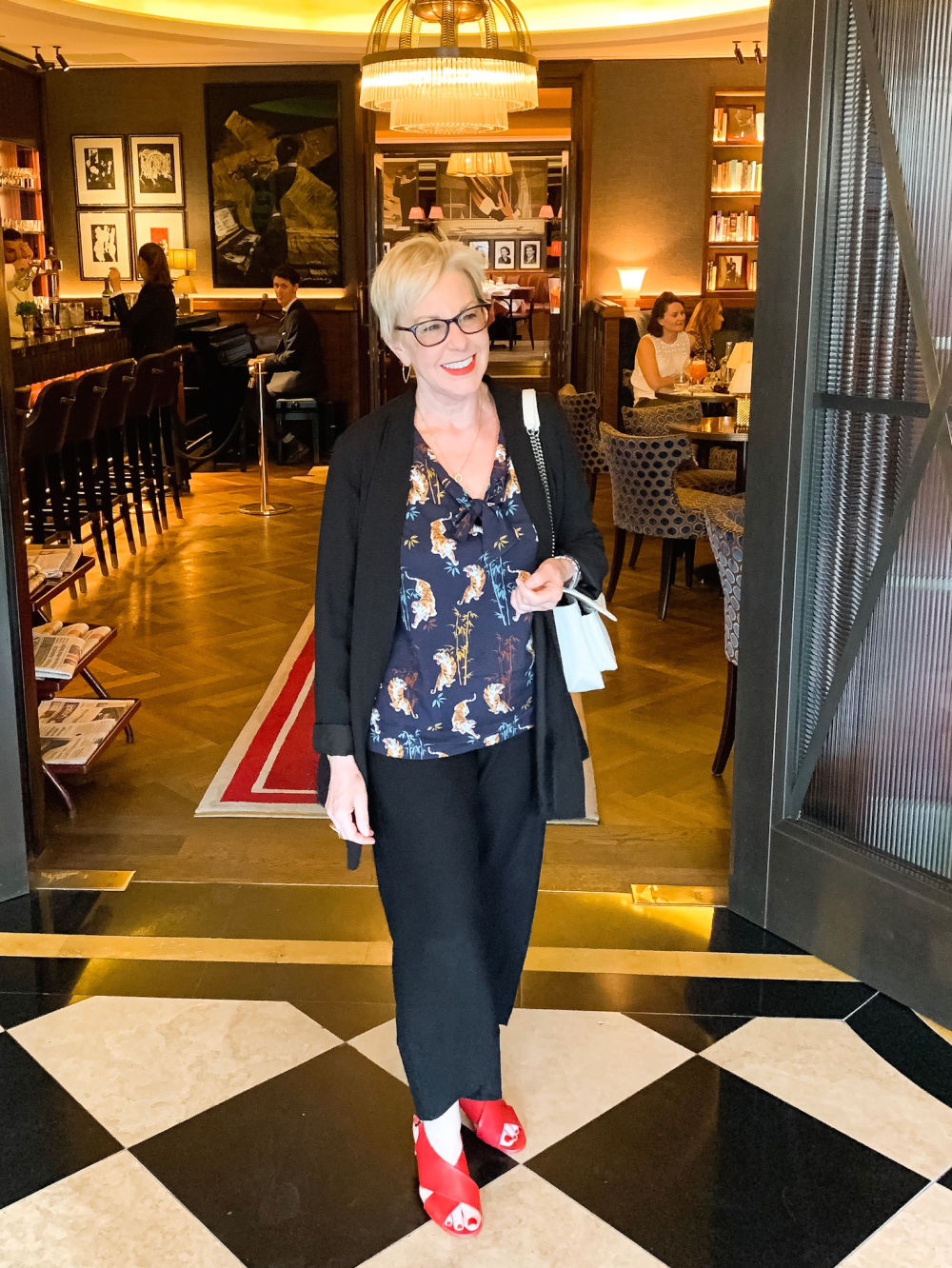 Yes, more black, but I really love how the patterned top and red sandals perked up this simple travel outfit. I'd wear this again as an all-navy look.
September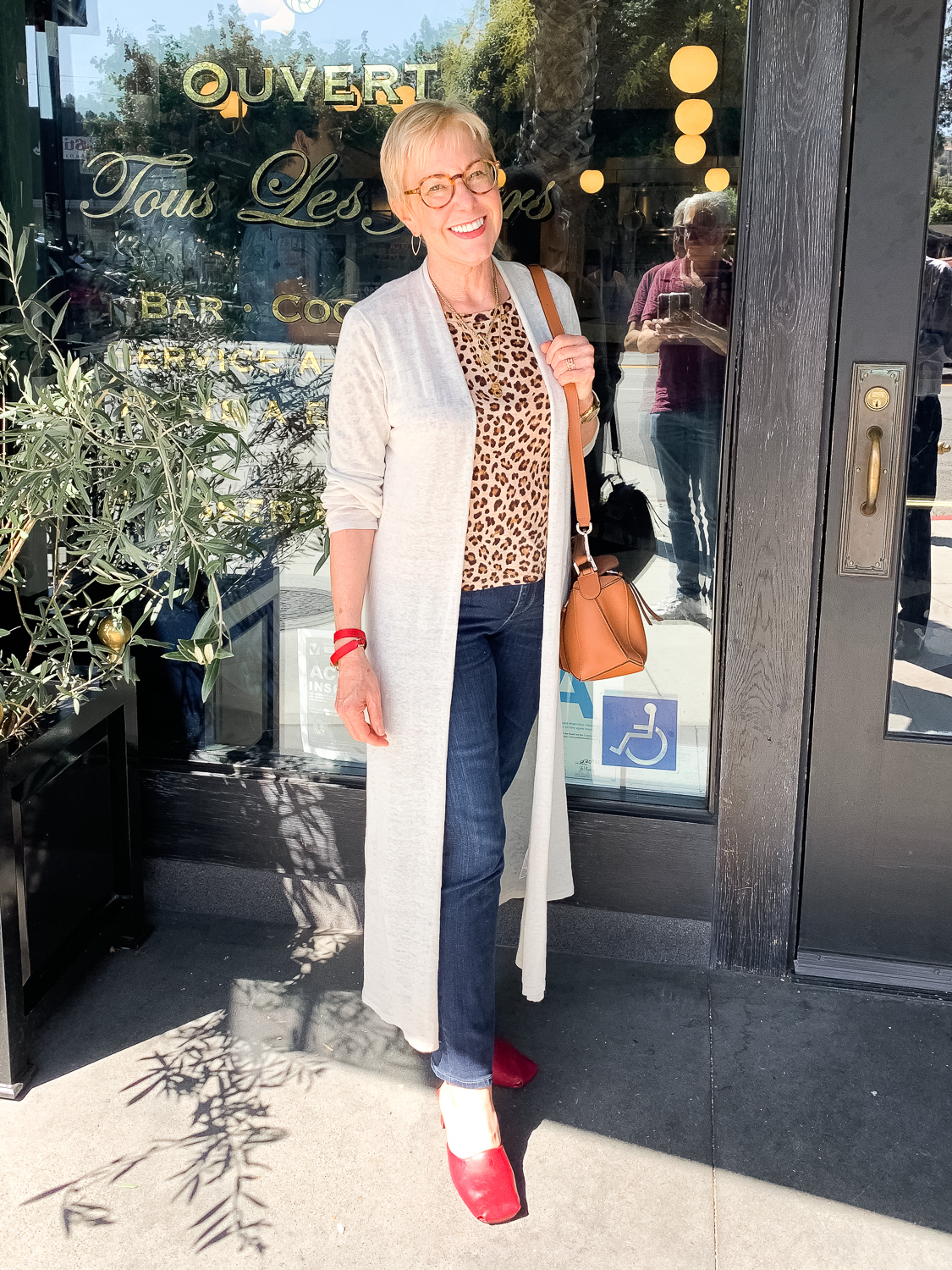 Staying cool when it's HOT outside, without freezing in the a/c inside. I felt comfortable and totally myself in this outfit. I love those pops of red…
October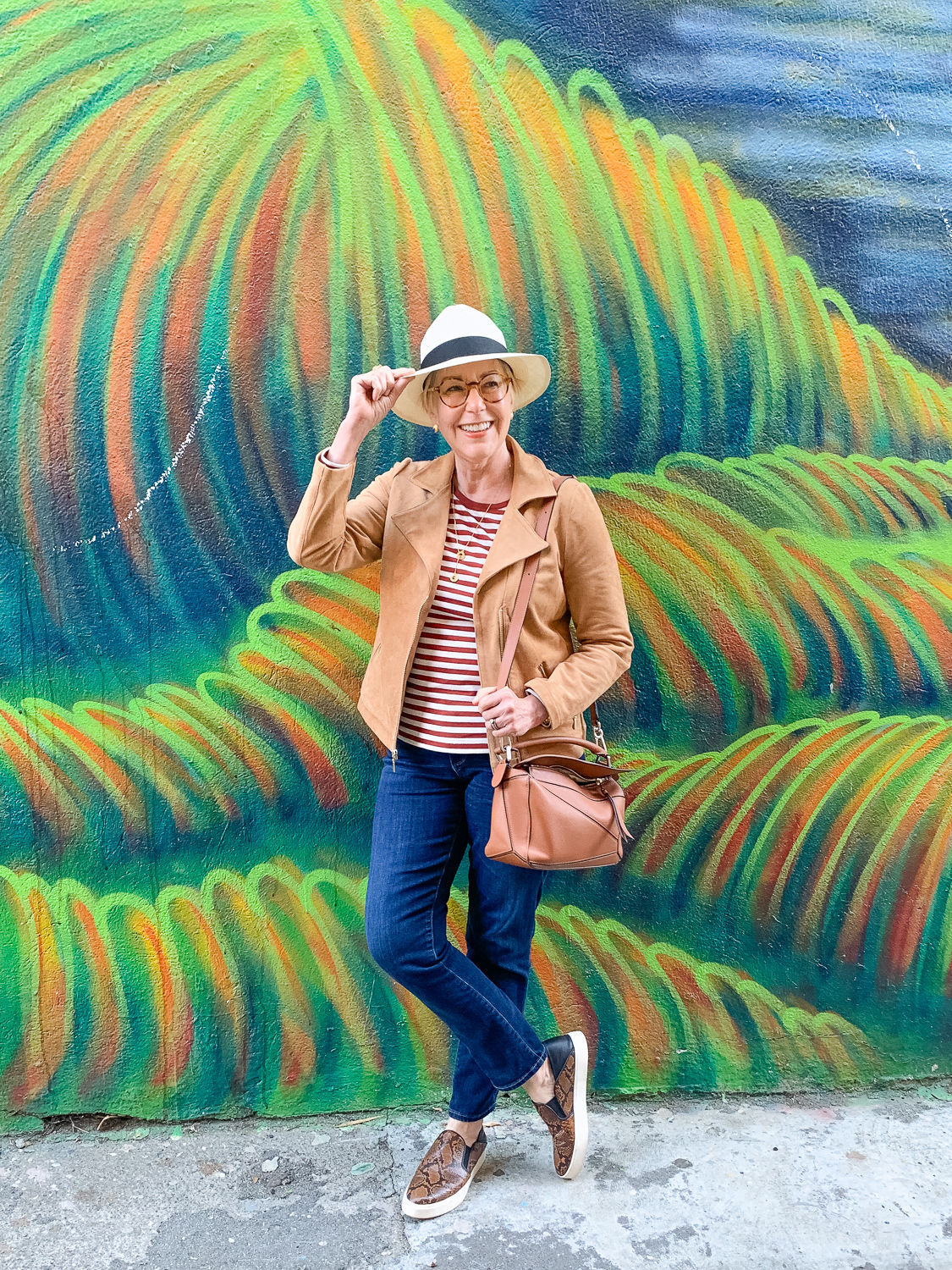 I wore a version of this outfit (minus the hat) on repeat for the better part of fall. A striped tee is one of my wardrobe essentials, and this one definitely earned its keep!
December
And finally…yep, that's from yesterday's post. This is my favorite outfit so far since my Summer Style Reset, incorporating both my Spring color palette and Gamine style personality. I feel I'm getting my style equilibrium back, without sacrificing what feels fresh.
While I'll probably never stop wearing black entirely, adding color really has been enlivening, from the perspectives of both appearance and attitude. It's been well worth the effort and even mis-steps along the way. I'm hoping to find a better selection of clothing in my palette in the Spring collections.
For those of you who wear different color palettes, I'll continue to do my best to share outfit and travel wardrobe ideas in those palettes with collages and other images.
Happy New Year, everyone! May it be a healthy, peaceful and prosperous year for you!
Affiliate links in posts may generate commissions for unefemme.net. See my complete disclosure policy here.