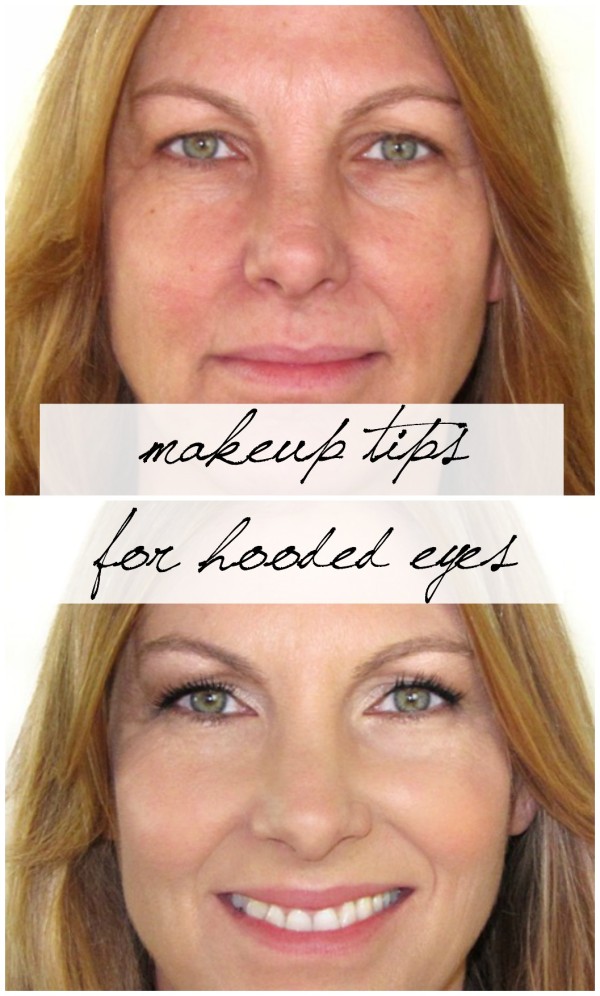 I'm so pleased to present the first installment of what I hope will become a periodic feature, "Ask the Makeup Artist." My friend Brian Haugen is a hair stylist and makeup artist who has worked with not only with celebrities for their film, TV, concert and red carpet appearances, but has developed his Makeover Workshop program to teach women of all ages and occupations makeup application techniques to achieve a variety of looks from daytime casual to evening glam. He developed a line of cosmetics previously available to those who attend his workshops, and which can now be purchased online.
I hope that you'll find these tips helpful, and please let us know if you have any makeup questions for future installments! I've kicked off the series with a question of my own:
une femme: Hi Brian, I've always had slightly hooded eyes but have noticed over the years that the hooded appearance has become heavier and more prominent. Is there a way to counter this and "open up" my eye area a bit?  
Brian: This is such a great question!  I've encountered this issue many times throughout my travels offering makeover workshops. And I have some quick and easy steps to have your eyes appear more open and beautiful.  I know you will enjoy them.
I will be using cosmetics from the line I created called "Makeover Workshop". You can purchase any of the items I reference online at www.makeoverworkshop.com
Step 1.  EVEN EYE SKIN TONE
Using the Face & Eye Conceal and Eye Shadow Blend brushes apply a light veil of Eye Shadow Magnet.  Start by circling in the corner of the eye and then sweep across the lid and up to the brow bone.  Use gentle sweeping motions back and forth over the entire eye lid from inner lash line to outer lash line, from lid, through crease to the brows.  This product is a cream that evens the color and gives shape to the eye, lifting any droop.
Suggested cosmetics: Eye Shadow Magnet either 01 | Light or 02 | Natural.
Step 2.  HIGHLIGHT EYE
Using the Eye Shadow Apply brush circle a highlighting eye shadow, a favorite is Naked Glow (satin texture) or Naked (matte texture) to the inner eye corner of the eye and brush across the eyelid. Finish highlighting on the brow bone directly under the eyebrow arch.
Highlighting draws attention away from the hooded crease.
tip & trick Use matte eye shadows for highlighting on textured skin. Satin and Metallic shadows will draw unwanted attention to mature, possibly textured skin.
Suggested cosmetics: Eye Shadows to highlight: Naked Glow, Lace, Naked, Flirt, or Trinidad.
Step 3.   MINIMIZE HOOD
Using the Eye Crease Blend brush sweep back and forth a medium matte eye shadow into the crease.  Concentrate above the crease but don't go all the way to the brow.  The skin that is above the crease is what is causing the hooded effect, so by using a medium shade of shadow you are camouflaging the hood effect.
tip & trick Blend shadow on in layers. Adding a little at a time you can watch in your mirror and know where to add more shadow creating depth, contouring away the hood.
Suggested cosmetics: Eye Shadow: Sahara, Stone, Earthen, Jasmine, New Romance
Step 4. LINE EYE, ADD MASCARA
Apply Eyeliner into the lash line. In other words, approach your eye with the pencil tip facing the sky and line in between upper lashes from outer corner to the end of lash line (NOT all the way to corner, unless you what a more dramatic look.) The eyeliner will frame the eye and draw any attention away from the hooded eye.
To finish, curl your lashes and add mascara.  When you curl your lashes, it "lifts" the eye counteracting the hooded effect. Add mascara to hold the curl and finish your eyes.
Suggested cosmetics: Long Wear Eye Liner in Pitch Black, Brownstone or Coal. Max-defining Lash Mascara
****
Thank you, Brian! If you have any makeup questions for Brian or areas you'd like to see addressed in future posts, please leave a comment or email me at info (at) unefemme (dot) net.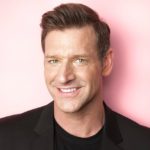 Brian Haugen is a professional hair stylist and celebrity, commercial and high-fashion makeup artist whose passion for teaching led to creating Makeover Workshop, a program that helps women of all ages learn how to select and apply makeup to make the most of their own unique beauty.
Affiliate links in posts may generate commissions for unefemme.net. See my complete disclosure policy here.