Monday Miscellany: Bathrobes And More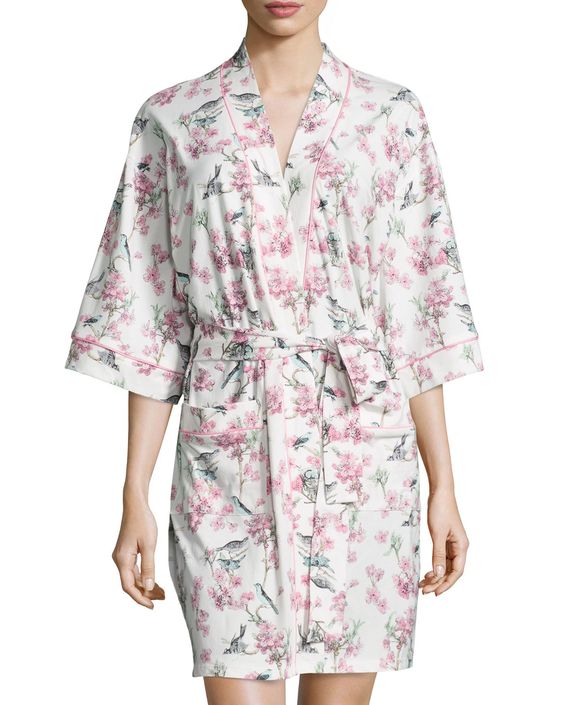 While doing laundry last week, I had to finally concede: after eight years (or so), it's time to replace my bathrobe.
Shopping…

My current robe is from Bedhead, and I love it, though it's now quite faded and threadbare. It's a nice cotton flannel, which works for me pretty much year-round. I wanted to find something similar, in a natural fiber and fun print. Above: I really like this toile print, and it's on sale.
But this leopard with pink piping is fun too…
Plaid is always classic, and I like that velvet trim for the winter months.
These striped cotton kimono robes can be monogrammed, and are on sale!
If you prefer something longer, here's a kimono style in a cotton-silk blend.
If you prefer something longer AND warmer, this one's organic terry cotton (also available in white).
While I'm at it, my winter pajamas are also looking a bit sad and could stand to be replaced. I've been wearing Soma Cool Nights pajamas for years and love them. This set shouldn't clash too much with one of those printed bathrobes…

Reading…
When I met up with Janice in Paris, she gave me this book which she'd just finished. It's fascinating, and if you're interested in color or art or design, I'd highly recommend it.
Watching…
We went to see "The Favourite" last week. I really enjoyed it, though be warned, it's not your standard period drama. There are some absurdist elements (the dance sequences) and dialog that feels very modern. Still, I thought it worked, and that the performances of all three women (Olivia Colman, Rachel Weisz, and Emma Stone) were outstanding. Loyalty, treachery, scheming, and power struggles…none of these women are passive pawns. The costumes are fabulous, too.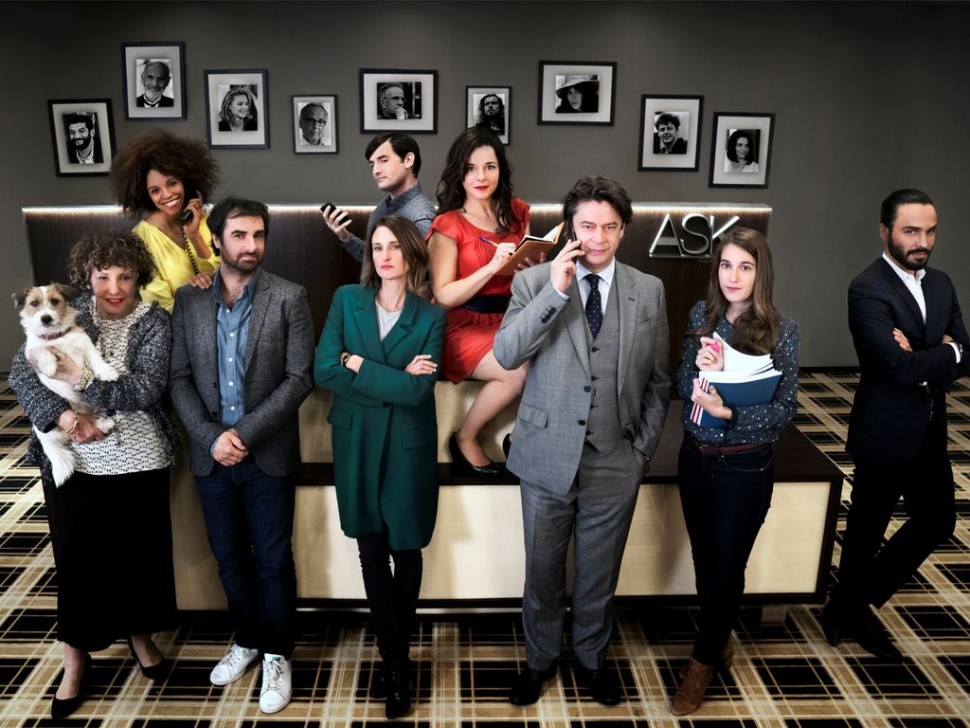 And we're counting down the days until the next season of "Call My Agent" on Netflix. The French name of the series is Dix pour cent (10%), referring to the agent's cut. Quirky characters, frequent shots of Paris, what's not to love?
Happy New Year!!
Stay in touch
Sign up to be notified of new posts and updates from une femme d'un certain âge.