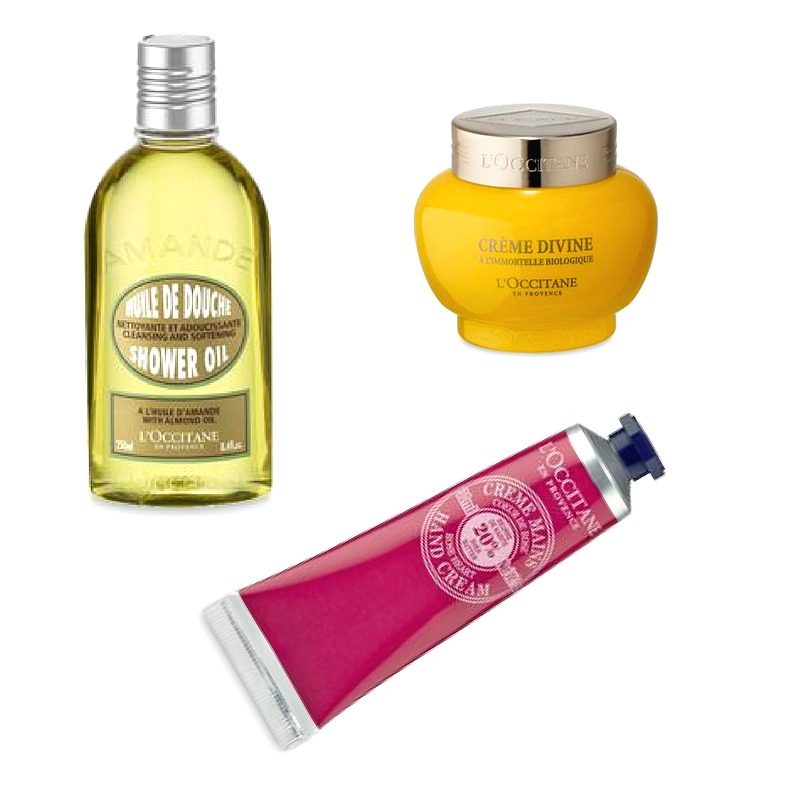 Skincare From Provence
I've been a fan of L'Occitane Shea Butter hand creme for many years. I don't know why I haven't tried more of the L'Occitane products before. At the blogger conference they were handing out nice goodie bags, and I've had a chance to try out some of the products included.
Almond Shower Oil.  This is actually a cleanser. Oh boy, do I love this stuff! We live in a dry climate, and I have dry skin. Usually my skin feels tight and dry after a shower, and I can't get body lotion applied fast enough. But I didn't have that feeling after using this. It doesn't leave any kind of greasy residue, smells great, and works nicely as a leg shave gel too.
"Divine Cream". I've only been using this for a couple of nights, so can't speak to any long-term results, but it's very moisturizing and feels as though it absorbs right into the skin with no greasiness or tackiness.
Shea Butter Rose Heart hand creme. My favorite formula in a really lovely rose scent.
I also loved what the reps told us about the company's commitment to the environment and preserving the small growers of lavender and other botanicals.
Your Mani's Best Friend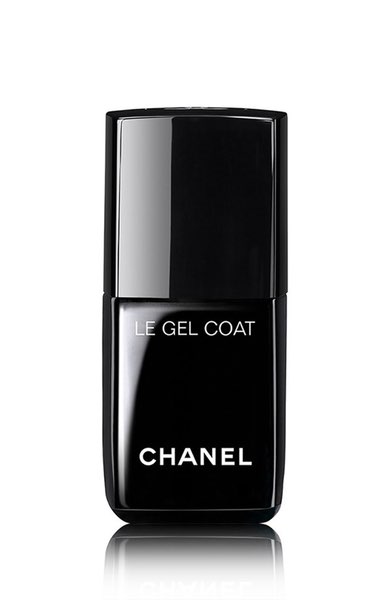 It's so frustrating when I spend the time and money to get a nice manicure, and then it barely lasts a few days before beginning to chip or wear. I first tried Chanel Le Gel Coat a few months ago, but really gave it a serious workout last week. Tuesday before the blogger conference, I got a manicure with a bright red polish (Rouge Puissant) and even after packing, traveling, jamming my hands into various bags, the polish looked fresh for a week. This isn't an actual gel manicure, so doesn't require UV lights or any other special treatment.
Do you have any recent beauty finds that you love? Please feel free to share in the comments!
Disclosure: L'Occitane products mentioned were gifted.
Affiliate links in posts may generate commissions for unefemme.net. See my complete disclosure policy here.