10 Easy Outfit Ideas With Jeans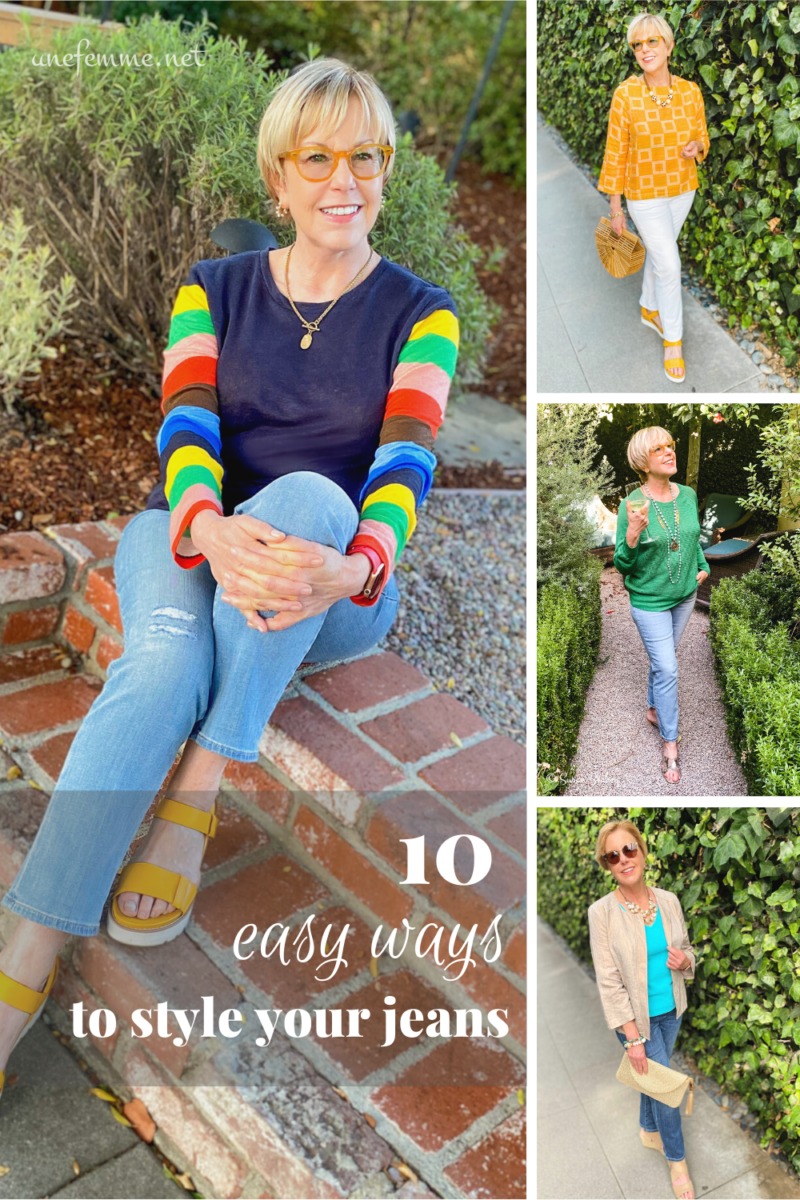 Jeans are the answer…what was the question again? 😆 Seriously though, my jeans are the hardest-working garments in my wardrobe.
Today I'm joining up with some of my favorite bloggers to share ideas on how to style jeans. It will be fun to see each woman's take on this classic! Be sure to visit the links at the end of this post. 👇
I wear a pair of jeans almost every day. They suit our casual California lifestyle, are versatile, and easy to care for. I can usually wear them multiple times between washings, and they last for years, so are easier on the environment.
Summers here are usually mild enough that I can wear my jeans year-round, though in warmer months I prefer lighter washes and looser fits. (Generally, I find that a slim, straight-leg cut is the most versatile. They work with just about any style of shoe, and top.)
I don't like to overthink my outfits, so I rely on a few "fallback" formulas.
Jeans & A Tee (or Sweater)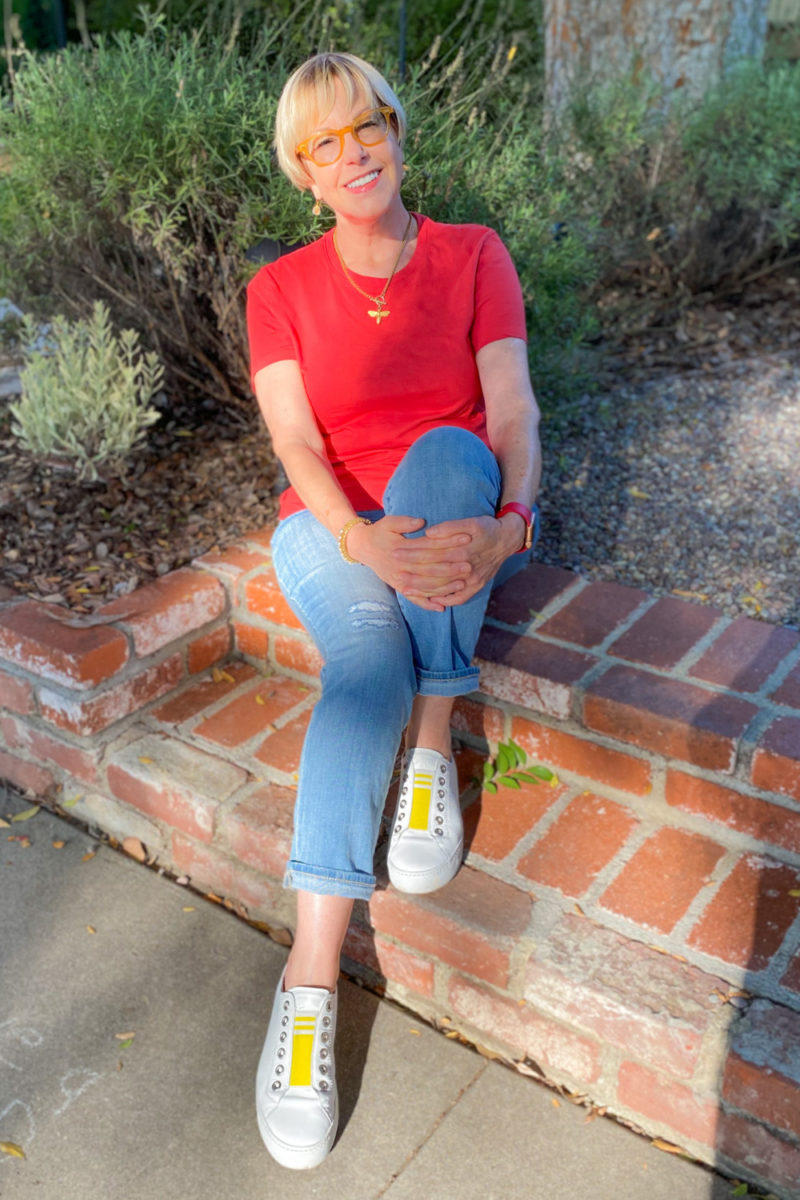 Jeans and a tee is a no-brainer, right? But it doesn't have to be boring…here I've chosen tee in a bright color, a pair of sneakers with interesting details, and a few pieces of simple jewelry to finish off the look.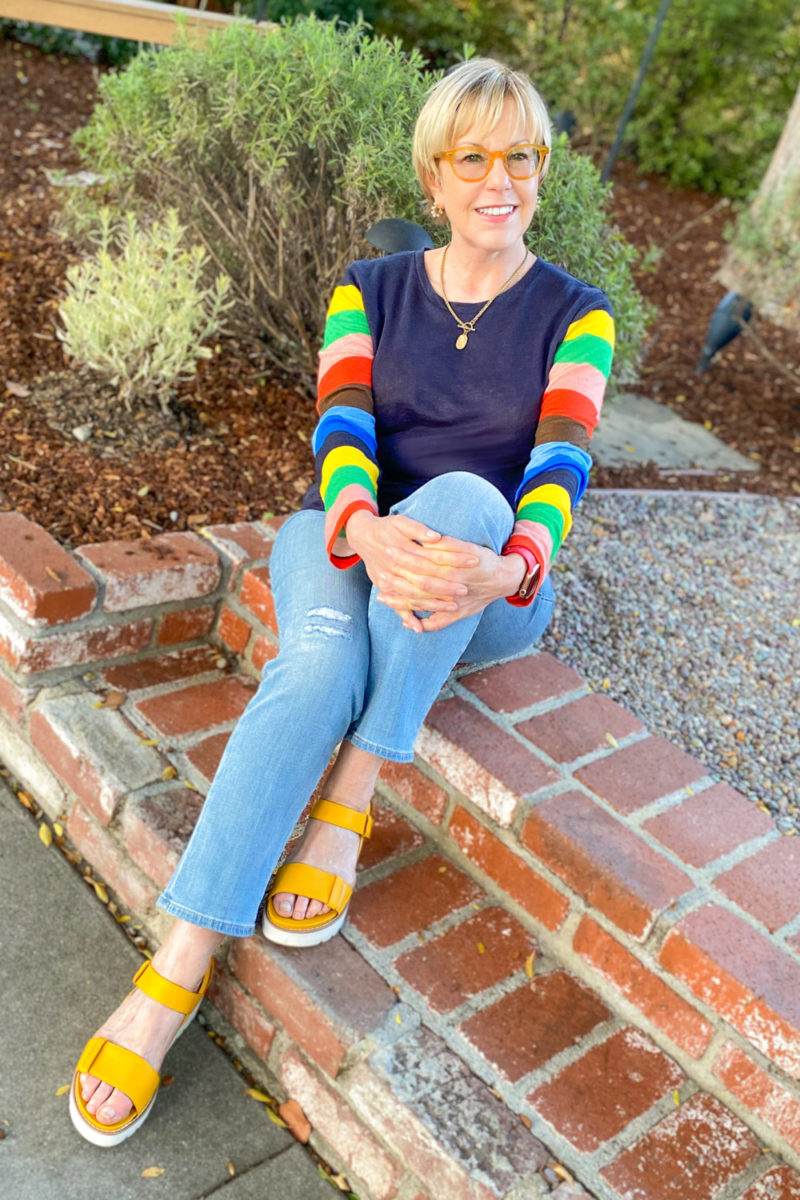 I've almost never met a stripe I didn't like! This linen tee is really lightweight and the striped sleeves are a fun variant. The yellow sandals add a nice pop, too! (Désolé, this tee was from a prior season and seems to have recently sold out. I've linked to a similar style.)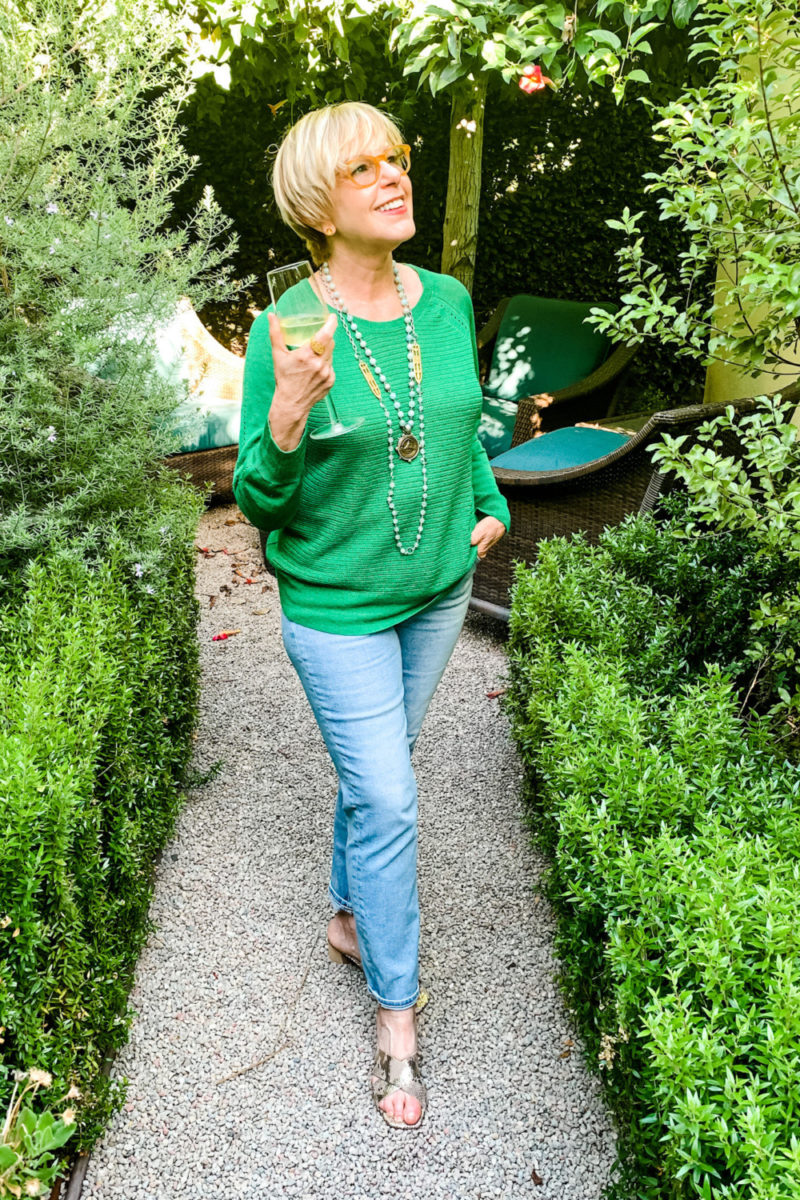 Here I've dressed up a pair of light wash jeans with a Kelly green linen sweater and layered necklaces. The metallic sandals tie in with the warm metals in the necklaces.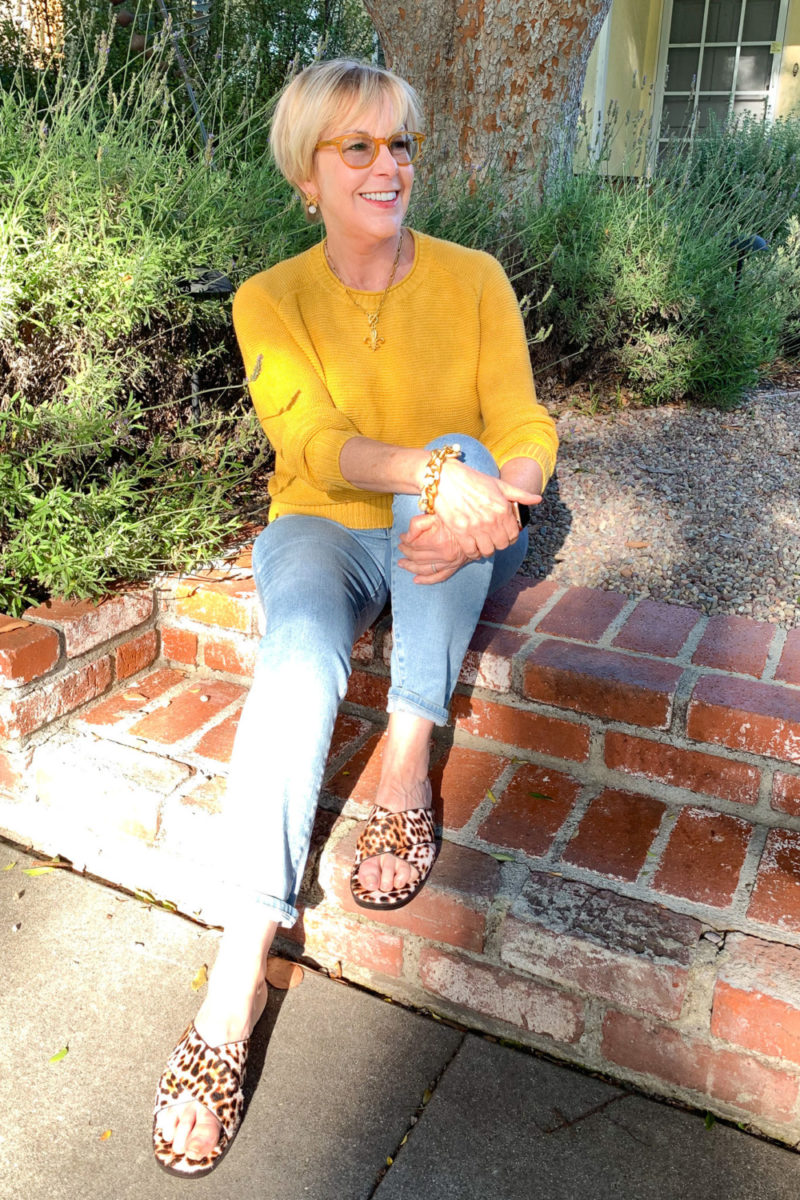 One of my favorite outfit pairings is a bright color and something leopard print. This linen-cotton sweater (now on sale!) is much lighter than it looks, perfect for those evenings when the fog rolls in.
Jeans & A Jacket
An easy jacket is one of my favorite ways to create a pulled-together look with jeans. Above, this linen jacket is really lightweight, and the neutral, slightly metallic color makes it a breeze to style.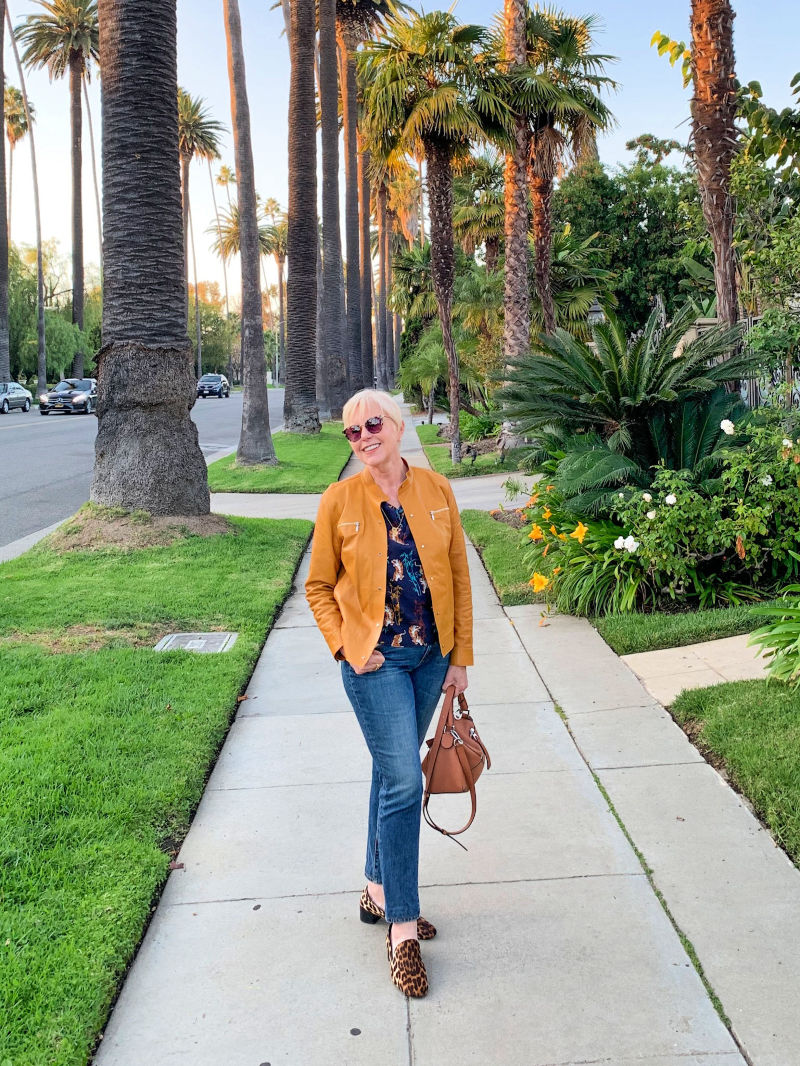 Here I've styled a pair of medium-wash jeans with a butterscotch leather jacket and leopard print footwear.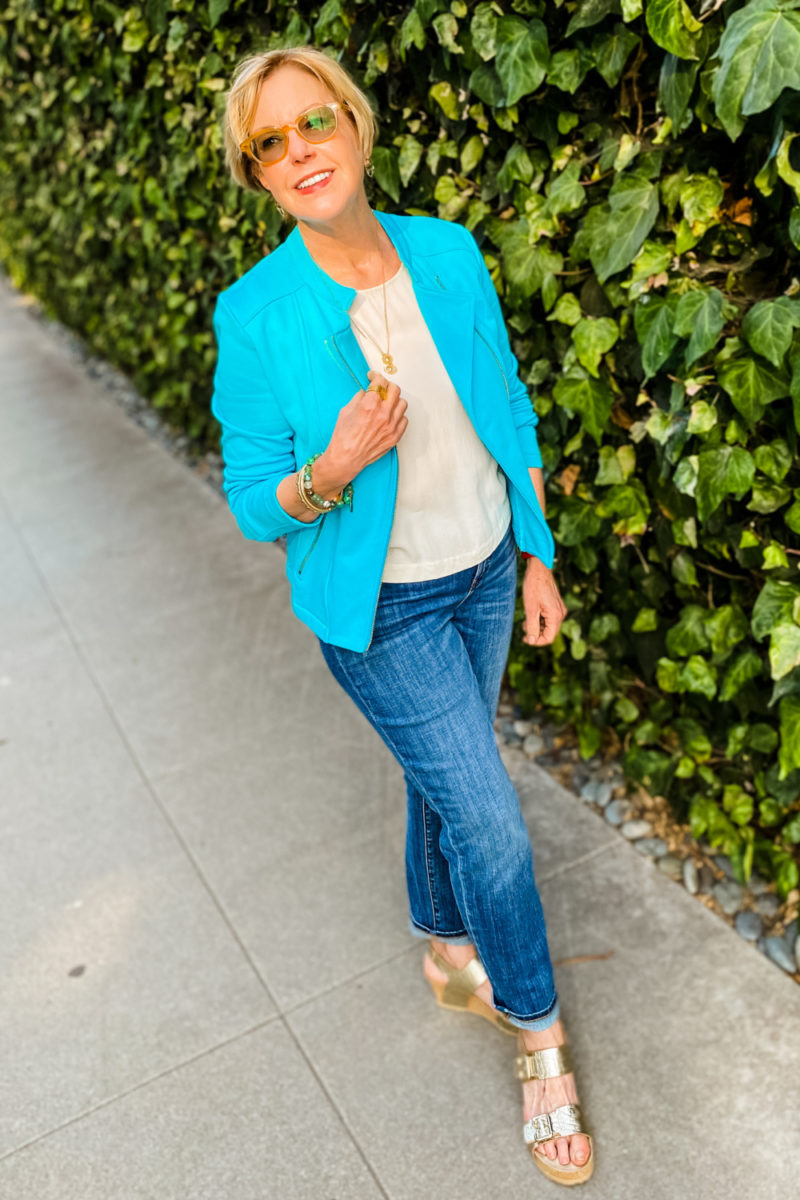 I kept this look minimal, and let the bright aqua knit moto jacket be the focal point. Cuffing the jeans and pushing up the sleeves lightens the look (and feels cooler, too).
Jeans & A Patterned Blouse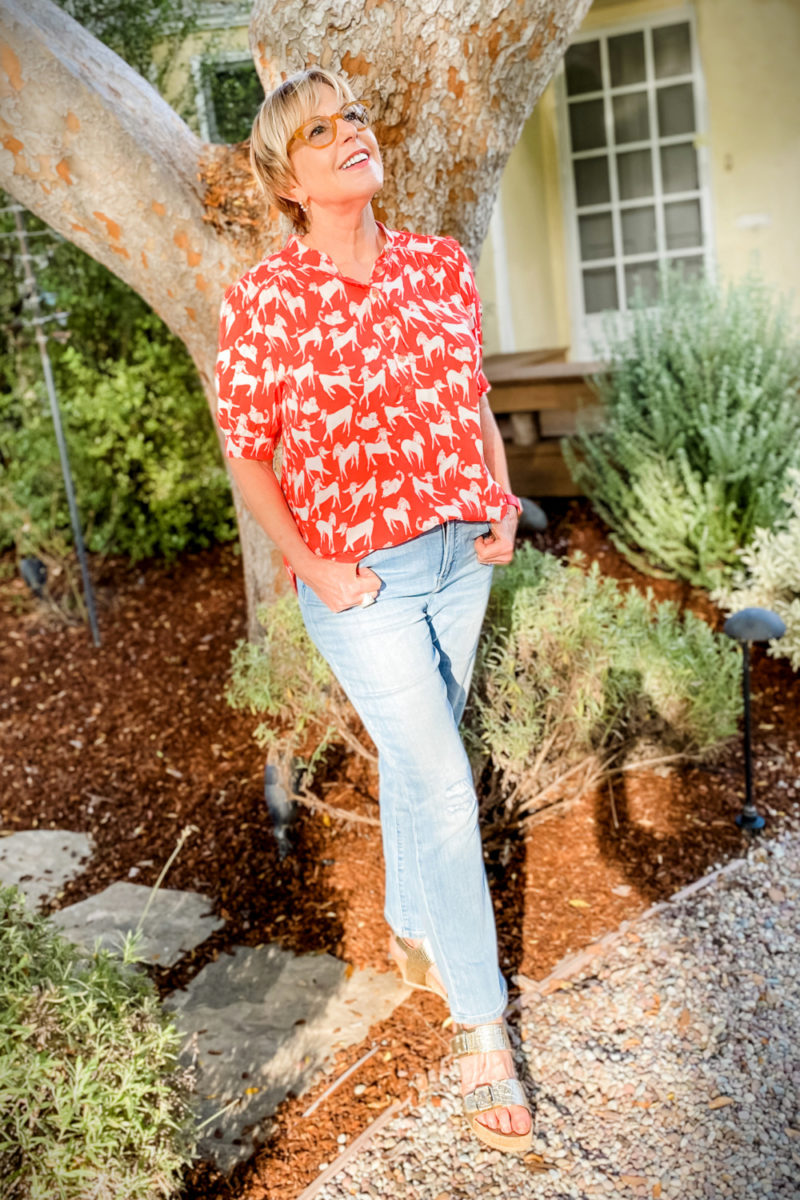 When it's too warm to layer up, a breezy patterned top adds visual interest and provides a focal point. This poodle print top is one of my faves this season!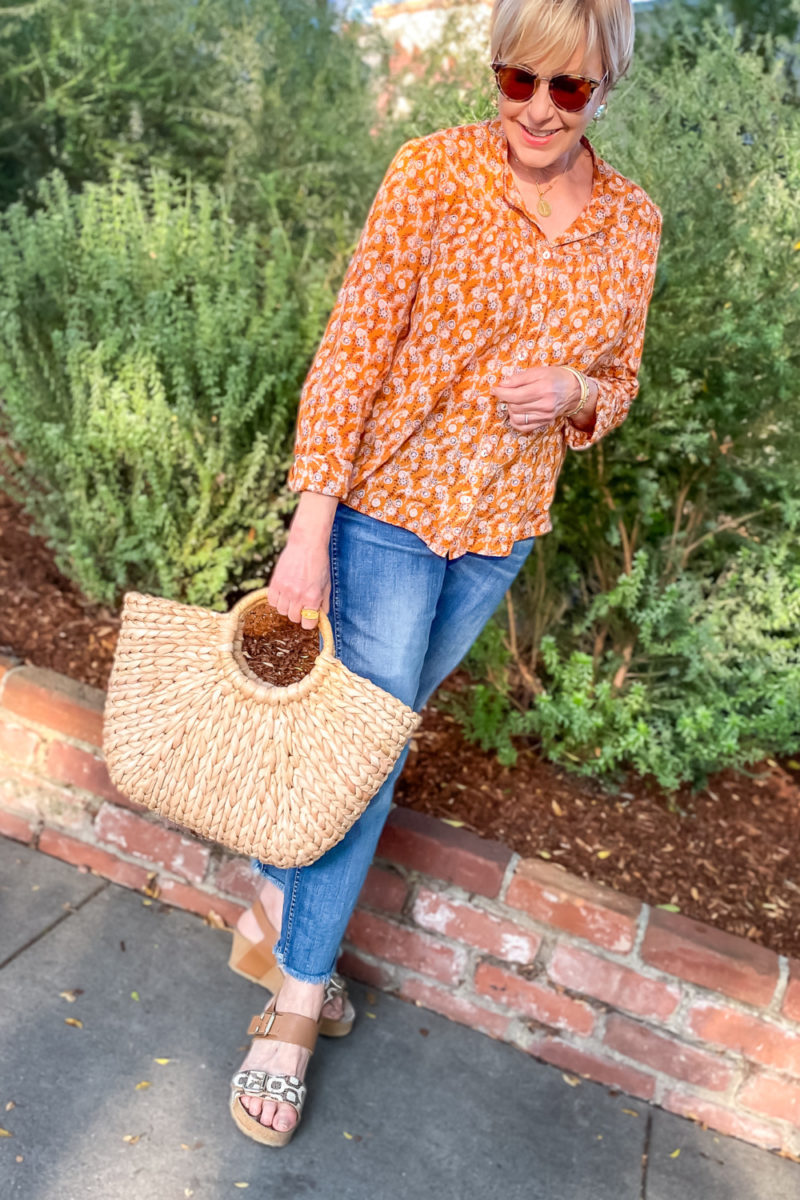 An easy floral blouse, straw bag, and frayed hems give this outfit a softer, more Bohemian vibe.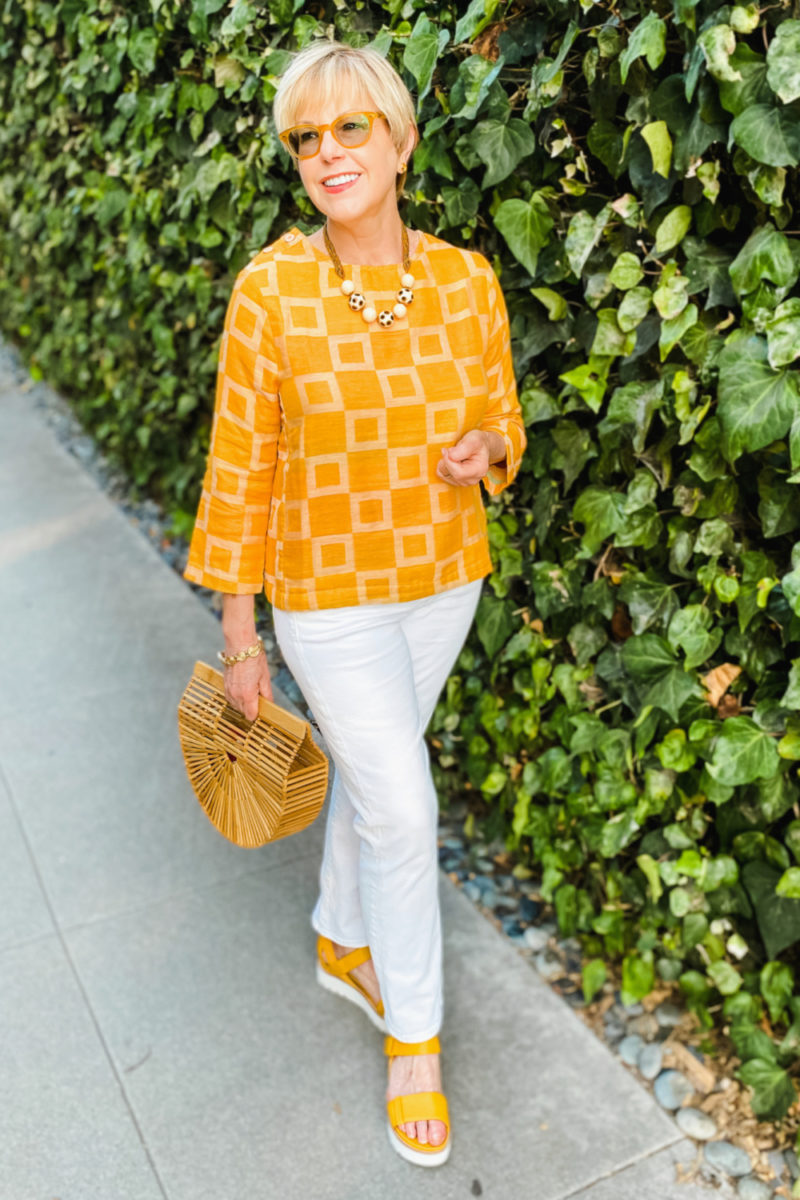 White jeans not only look fresh and summery, but can read as a little more polished than blue denim.
Now let's see how my blogger friends have styled their denim. I'm sure we'll find some great inspiration here!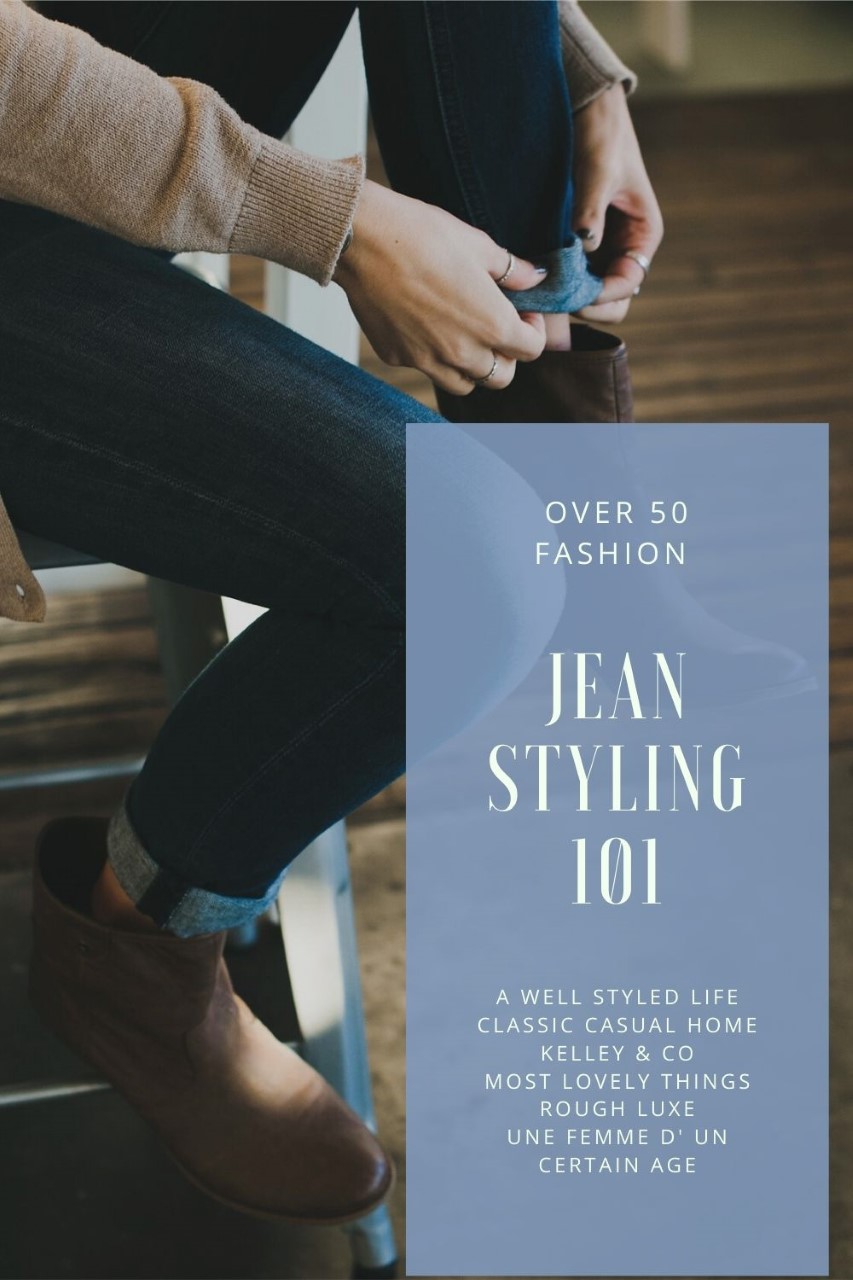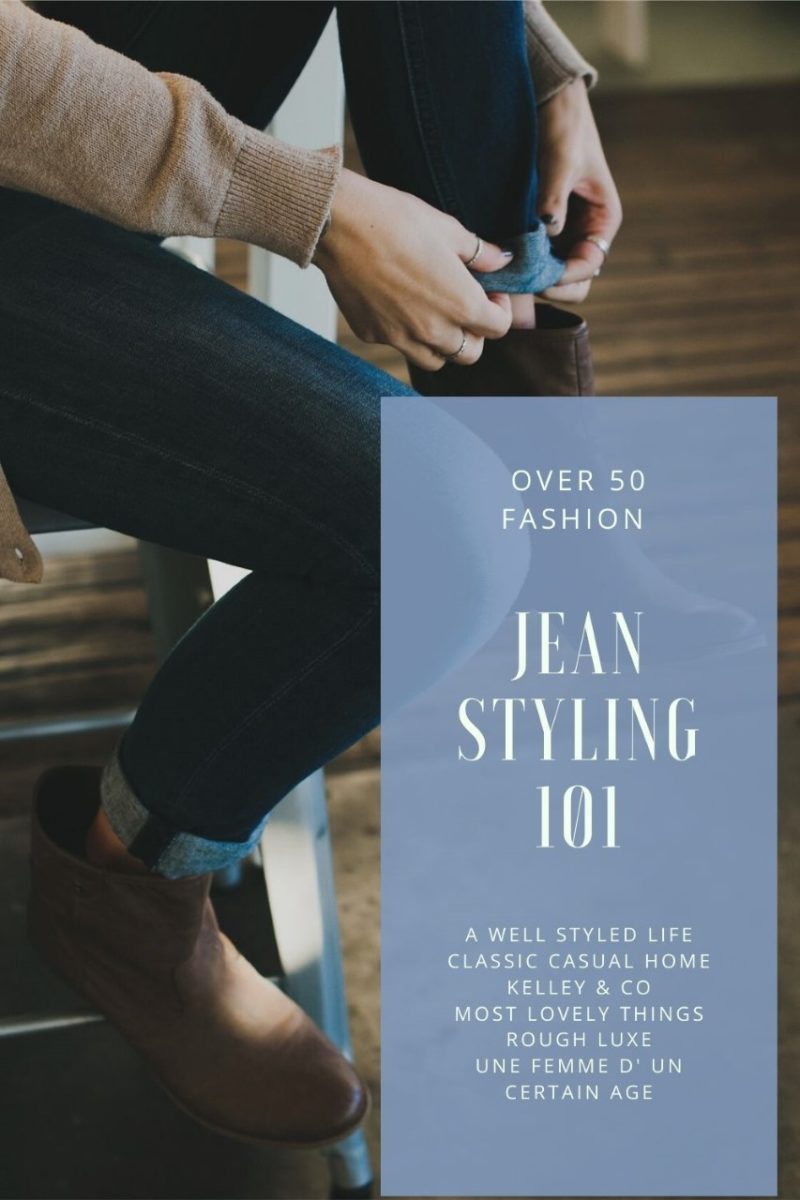 Thanks for reading! If you found this post helpful, please share on your Pinterest boards. It really helps support what I do here. And if you haven't already subscribed to receive new posts, you can do so with the form below.
Stay in touch
Sign up to be notified of new posts and updates from une femme d'un certain âge.