carry-on travel: liquids, toiletries, cosmetics
Re-post from May, 2015.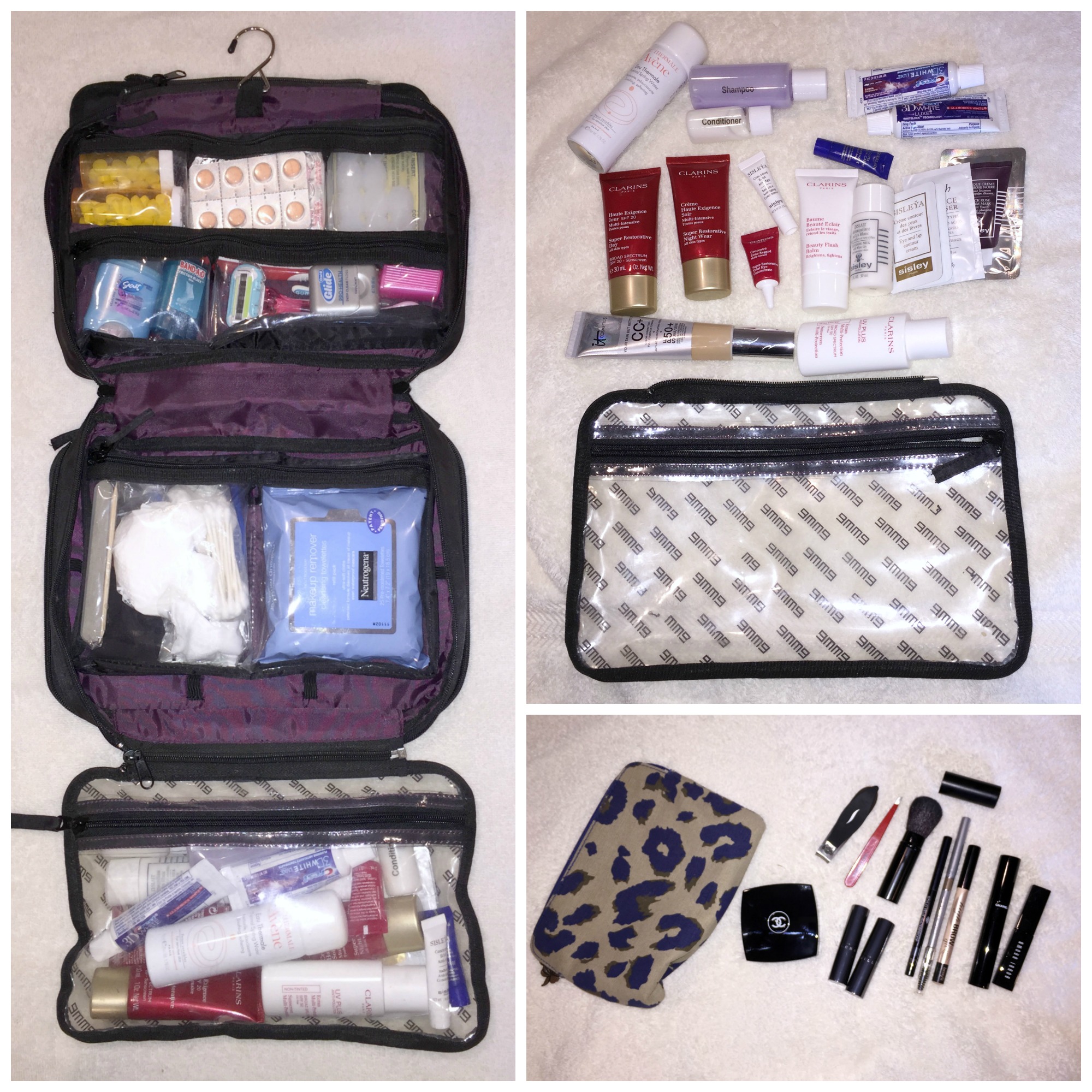 In response to yesterday's travel wardrobe post, a few readers have asked how I manage to travel carry-on with beauty products and makeup, considering the TSA liquids restrictions. It does take a little planning, but it CAN be done.
First, I should tell you that a) my makeup routine even at home is pretty minimal, and b) my hairstyle doesn't require a lot of styling. I don't pack a blow dryer (every hotel, apartment or B&B we've stayed in has provided one), styling tools, or a lot of hair products. I understand that some need more "intervention" with their hair or special products, which may make carry-on travel more challenging. I do however take my fully charged Clarisonic Mia which gets packed inside a shoe to save space.
What I do:
Collect samples of products, and watch for "gift with purchase" promotions that include travel sizes of products I use.
If you like Paula's Choice products, she offers most products in "sample" sizes that are very travel-friendly.
Decant favorite products into travel-size containers. (Can be purchased in most big box stores, drugstores.)
Use makeup remover towelettes before washing face, reduces the amount of cleanser needed. Some people dry them out to save weight and then moisten as needed, but to me this is more trouble than it's worth.
Separate any prescription lotions, liquids, ointments…these do not count against your TSA liquids limit. My prescription Retin-A goes in a ziplock bag with other prescription medications.
I have never had cream compact foundation, mascara, lipstick, or other makeup in solid form questioned by TSA or other airline security agencies. Your mileage, however may vary. I put these in a separate cosmetics bag and leave inside my luggage.
Edit, edit, edit.
Remember that unless you're headed to the wilderness, items like toothpaste, sunscreen, hand cream are pretty universally available.
You'll want to have your liquids "baggie" handy and easily accessible when going through airport security. Don't forget that tube of hand lotion you may have stashed in your purse.
A good toiletries bag will also help make packing easier. I stay away from box-like hard-sided options. I've tried a few over the years but love and have used the "EMME" bag for our last couple of trips. I really appreciate the design of this case. It has plenty of room but folds down to a compact size that can be "squished" a bit into that open space in your suitcase. I love that it hangs for easy access in small bathrooms, has clear pockets to keep everything visible and has a detachable "clear quart-size bag" for your liquids. It also comes with a nice set of small travel containers and labels.
How do you deal with liquids restrictions while traveling with carry-on luggage?
Stay in touch
Sign up to be notified of new posts and updates from une femme d'un certain âge.