A camel coat is of those items that's been on my wish list for years.* Decades, even. It's such a timeless piece, and understatedly elegant. But the right one has eluded me. Color, shape, weight, fabric, details…there was always at least one of these elements that missed the mark. But this coat ticks all of those boxes. Total coup de foudre.
It's from the iconic French brand agnes b. I spotted it in a boutique near my hotel on my second day in Paris. It was the last one in this color. I was lucky; it was the right size. The fabric's not actually camel-hair, but a wool/Angora blend that's light and really, really soft.
What I love most is the shape and cut. It very has a 1950's feel to it: A-line, almost a swing coat. And those self-covered buttons! The sleeves need to be shortened, but otherwise it fits like a dream. The collar can be worn up or down.
It's hard to get the color right in the photos, but it's a very neutral shade, not too cool or warm. The color seems to change depending on the light.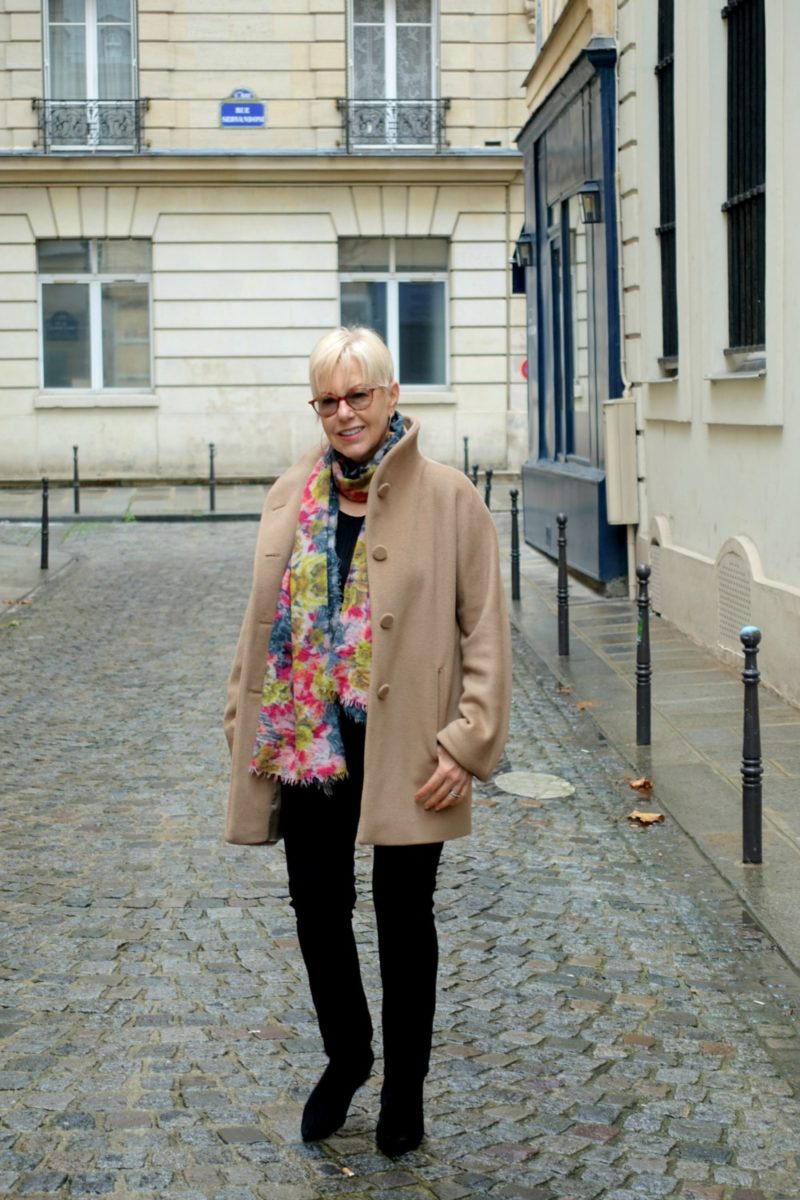 It's warm but still lightweight enough for the cool months in LA. And the fit also allows me to layer up underneath if needed.
*I'm using "camel" here to refer to the color, not necessarily the material. You could also call it "tan" and I wouldn't argue.
Photos taken by Josephine (Chic At Any Age).
I haven't been able to find this particular style online, but here are a few with a similar look:
Is there anything on your wardrobe wish list that has eluded you for years?
Camel Coat Options…
Stay in touch
Sign up to be notified of new posts and updates from une femme d'un certain âge.