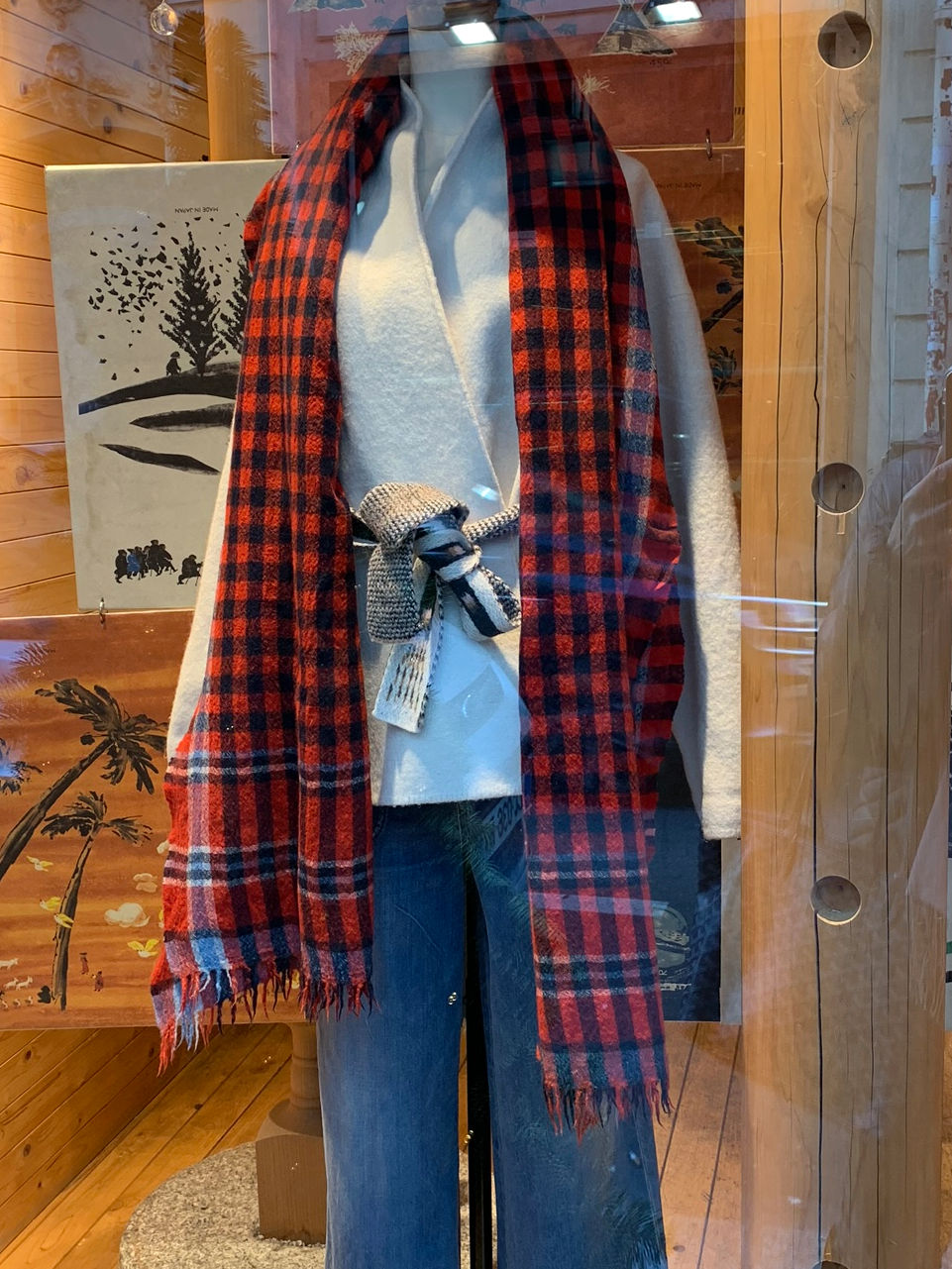 During the cooler months, you'll see scarves on everyone in Paris: women, men and children. I noticed a lot more variety this time with regard to colors and patterns, though a few were more predominant.
Paris Scarf Trends: Winter 2019
Tartan and Check
Tartan scarves were everywhere in Paris. I saw many versions of tartan, check and houndstooth scarves, either in neutrals or color. When color is worn, I most frequently noticed red or autumn tones of rust and ochre. (Red is the accent color I've seen worn most in Paris over the years.) Color-block scarves were another pattern I saw often.

Chunky Knits
Cable knit and oversized blanket scarves were another popular choice. The really huge scarves were mostly worn by younger women. Textured, ribbed and cable knit scarves were often neutral, and in a color close to the wearer's outerwear. I did see the occasional brighter color worn, often red.

Jacquards, Floral Prints
I spied several women wearing paisley jacquard prints, often in autumn tones of burgundy and rust. I also noticed more scarves in floral prints this visit, usually smaller and on a dark background. And yes, the occasional leopard print.

What one doesn't see in Paris are complicated or fussy scarf arrangements. Larger or bulkier scarves are wrapped around the neck once or twice. The most ubiquitous scarf tie I noticed was the one I'm wearing here: wrapped once around the neck, with the ends tied once. Easy peasy!
Do you use scarves to add color and pattern, or do you prefer to match your outerwear?
Affiliate links in posts may generate commissions for unefemme.net. See my complete disclosure policy here.