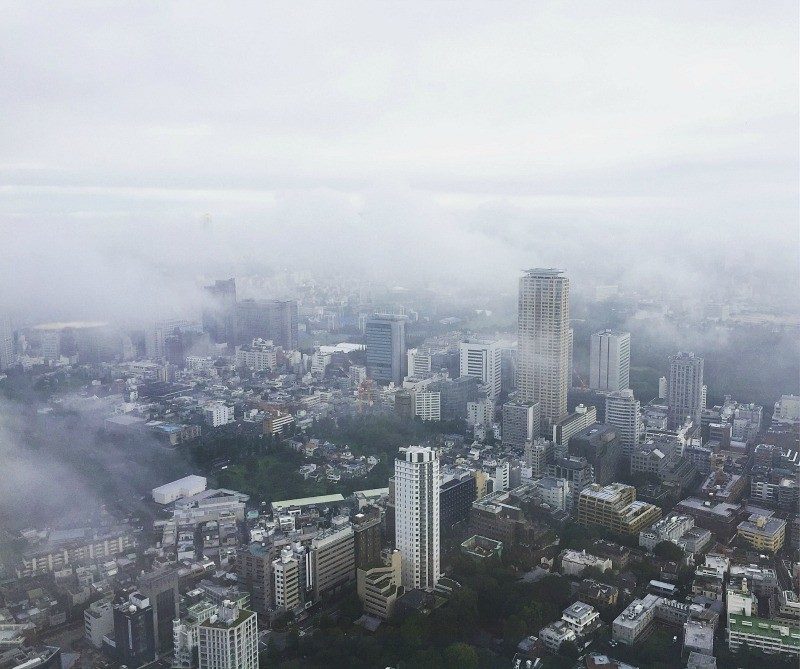 We've definitely had more clouds, fog and rain than clear conditions, but when it does lift, the view is spectacular.
The clearest it's been was last night, when I snapped this one.
We've had some amazing meals, and are learning the Tokyo subway system. It's relatively easy to navigate, and all signs are also in English. There are various passes available; we purchased the 72-hour pass as part of our round-trip shuttle ticket (from and to the airport).
Two more travel outfits: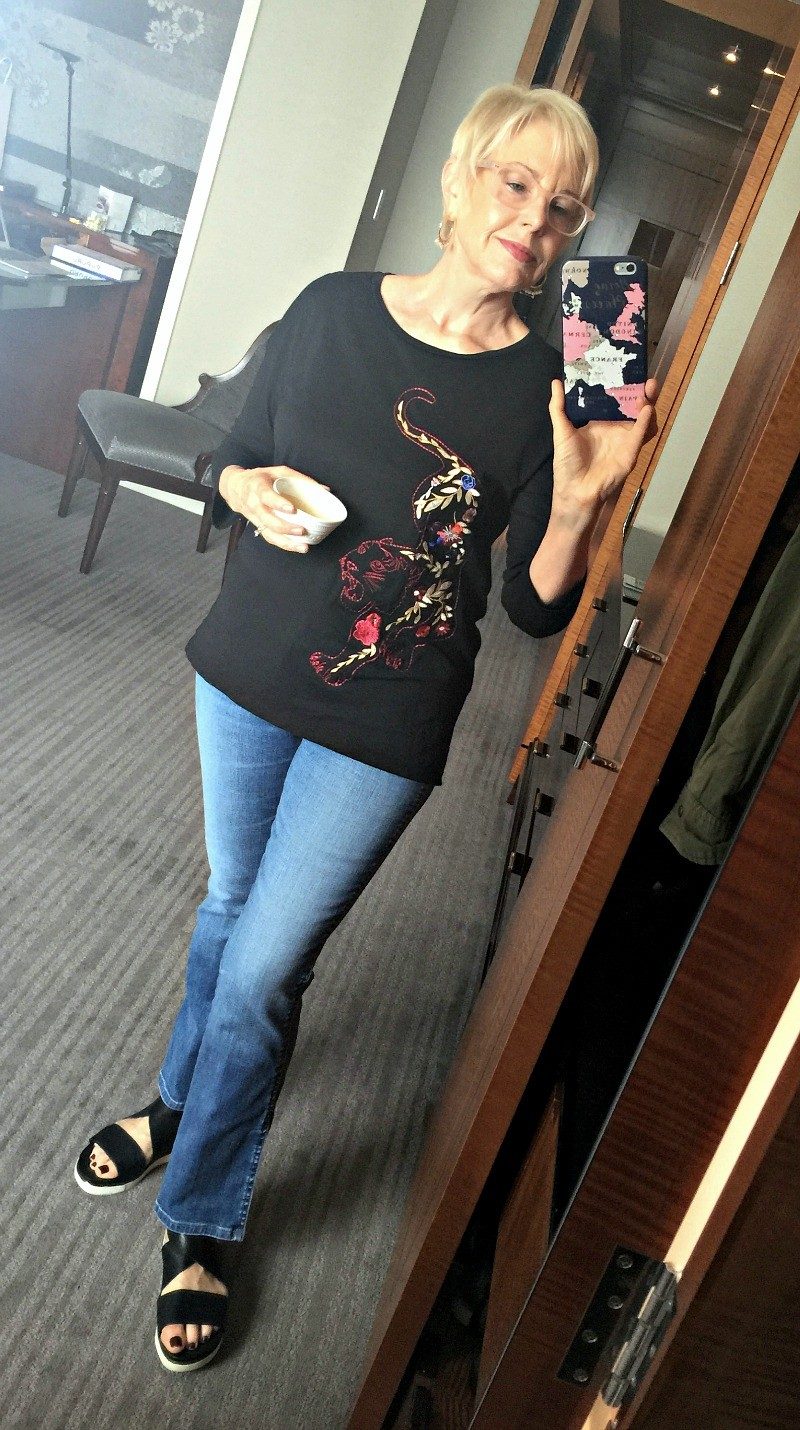 Wore this out sightseeing yesterday. It rained all afternoon (wasn't in the forecast when we set out), and my feet got a little bit wet but dried quickly.
A late afternoon calligraphy lesson was a nice rainy-day activity…
Sorry this one's a bit fuzzy and the light is bad, but wore this out to dinner Saturday night.
You can see the details of my entire 12-piece travel wardrobe HERE.
A few observations so far:
While there are almost no trash receptacles anywhere out on the streets (or they're so cleverly disguised I didn't spot them), I have not seen any litter or mess either. All of the public spaces we've encountered so far are clean (pristine, at times) and pleasant, including the subways.
Women in Tokyo love their pumps! I've seen a lot of kitten heels, but also higher heels and the occasional Vara-esque block heel styles. Ballet flats (often with a low wedge) too. Most women in our age group I've observed are dressed relatively conservatively and simply, but you'll also occasionally see a lovely kimono go by.
One big trend: culottes and (very) wide-leg cropped pants (sometimes pleated) in very soft, drapey fabrics. Often beige. They're often worn with a soft, oversized top half-tucked in front. I observed women of all ages wearing these.
Coffee is a thing here. Lots of local roasters and coffee bars.
We're supposed to have a dry day today, so are heading out to see more sights. Hoping to go a little further afield today, and have some recommendations for parks and gardens to visit.
Affiliate links in posts may generate commissions for unefemme.net. See my complete disclosure policy here.