Those of you who follow me in Instagram saw this view yesterday, but it's become a sort of bloggy tradition to share our hotel views here, et voilà. I'll try to get a night shot which is somewhat more spectacular.
We arrived mid-afternoon, walked around a bit in the area, had a happy hour glass and nosh at Bardot…
wandered about some more and then went back to get dressed for a late (for us) dinner. Le Monsieur had made reservations at Joel Robuchon as a special anniversary celebration, and it turned out to be probably one of the best meals I've had, ever.
We decided the full tasting menu might be too ambitious, and each went with the entrée + plat + migrandes option. Although several people in the restaurant had phones out and were snapping food pics, I just wanted to enjoy the company and the experience. Until they wheeled out the migrandes tray ("tray" is an understatement, this was a major piece of furniture!)…
Who could resist a photo of THAT? We enjoyed several of the selections, which were fabulous and not too filling.
I should also mention the glass of wine I had with my meal, recommended by the waiter…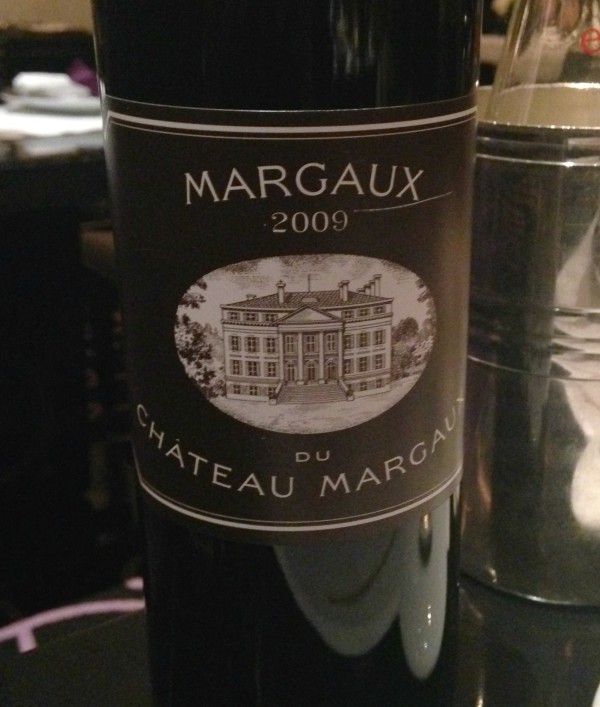 It was mind-blowing. Seriously.
All in all, a lovely 20th Anniversary! We're going to toddle out the door now to explore some breakfast options, and do a bit more wandering. The weather is lovely, so we may spend some time at the pool later too, and tonight have plans to see a show.
Bon weekend!
Affiliate links in posts may generate commissions for unefemme.net. See my complete disclosure policy here.