As I posted earlier this week on Facebook and Instagram, on Monday night I attended the launch party for the new Eileen Fisher showroom in LA's Fashion District. I'm sure you can image how absolutely thrilled I was to be invited! The space is beautiful, an airy loft in the New Mart building. The showroom was stocked with samples of clothing from upcoming collections; it's not open to the public, but rather to buyers for retail establishments, to see what they might want to order for future seasons. So yes, I got a fabulous sneak peek, and mes amis, there are some really lovely things to look forward to.
The samples were displayed on racks along the walls, beginning with the Summer 2015 collection. Are those blues not divine??
Of course Marsala makes an appearance toward Fall…
And moving into Fall/Winter…I didn't see a bad color in the bunch.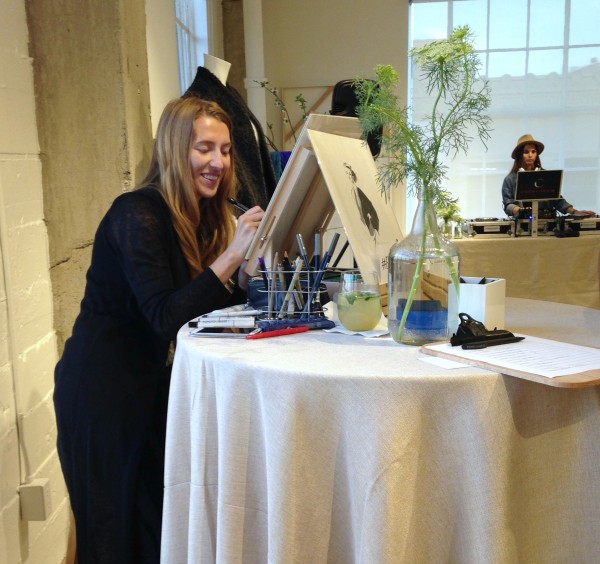 A fashion illustrator was doing sketches of the party guests. There was music, food and drinks. The mini-taco canapés were delicious. One of the very kind and attentive catering staff kept offering to hold my glass of sparkling water every time I needed both hands to take pictures.
And we were treated to a fashion show of several of the Fall pieces. Tracey (with microphone) explained the Eileen Fisher commitment to achieving full sustainability by 2020, including not only environmental impact of production processes, but also humane practices when animal products are used, and ethical employment and labor practices.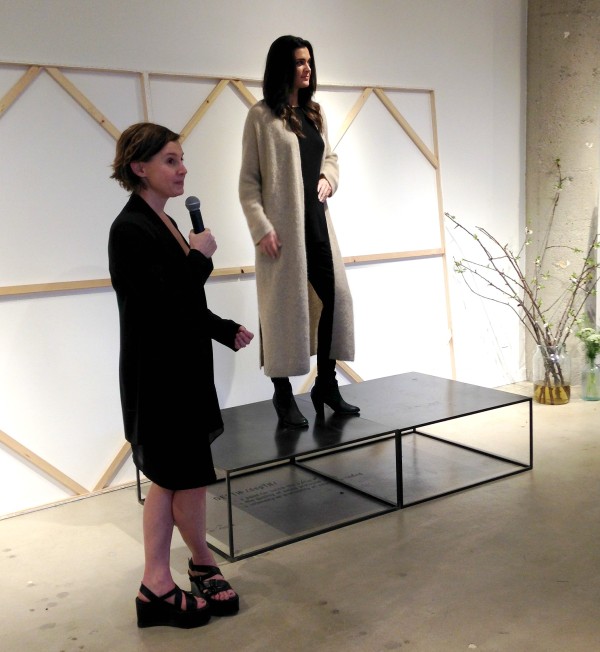 I was happy to see that for the most part, the long-over-lean silhouette still features prominently in these collections. Tracey explained that for Fall, black as a base color will be softened with a mix of lighter pieces.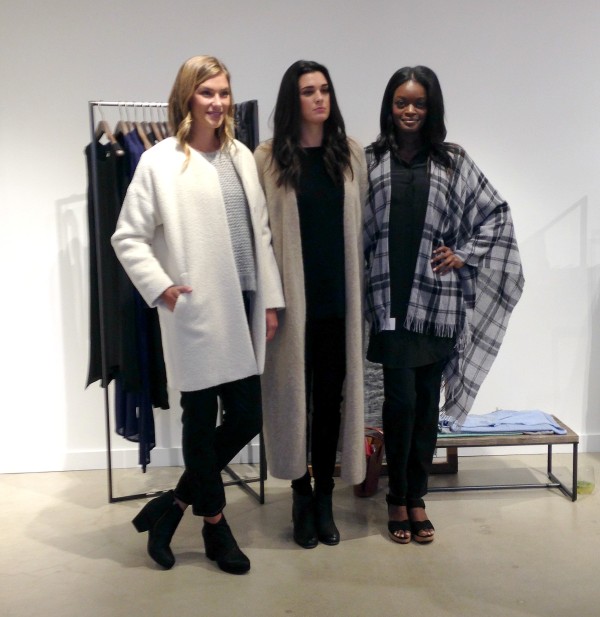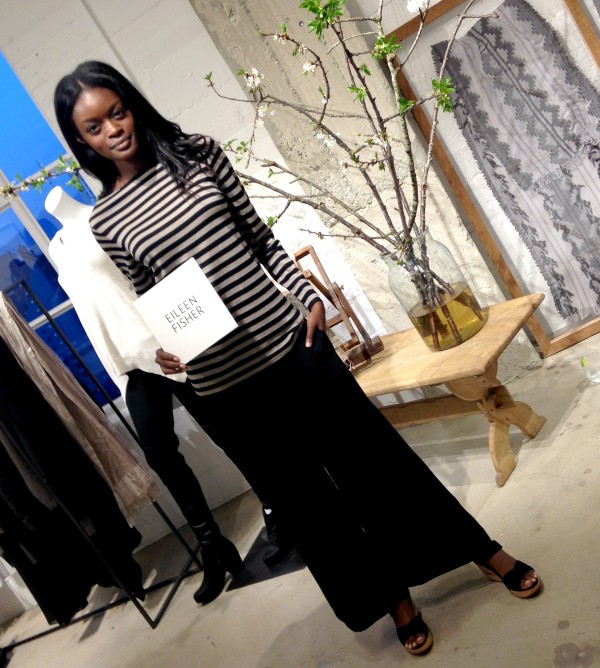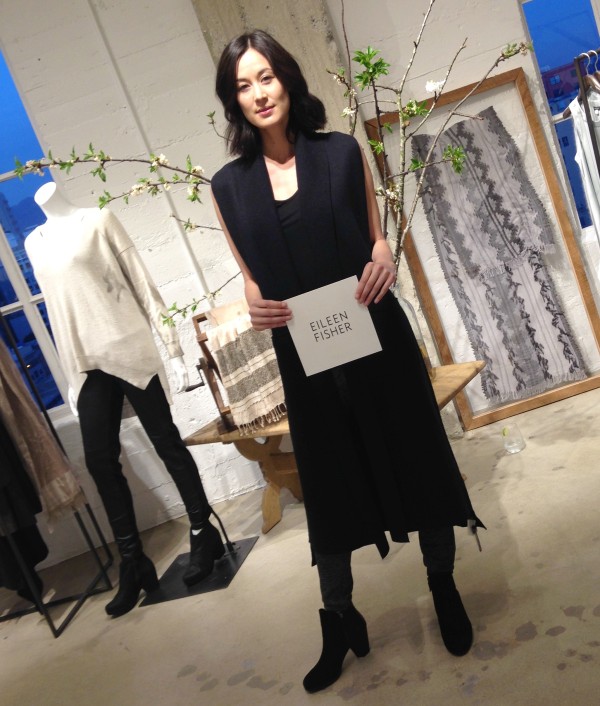 I have to say that with any clothing line, there are some seasons that I find more inspiring than others. I was so impressed with the Eileen Fisher collections that were shown for Summer and Fall. So many wearable pieces in gorgeous colors and fabrics, I'm only half joking when I say #wantoneofeach !
I'd also like to thank Leslie at the Century City Eileen Fisher store who added me to the invite list.
I know we're all focused on Spring at the moment, but are there any of these pieces or looks that you'd wear?
Affiliate links in posts may generate commissions for unefemme.net. See my complete disclosure policy here.