Everyday Elegance
Velvet is such a sumptuous and timeless fabric. These days you can dress it up or down, and you don't have to save it for special occasions.
jacket (similar) | necklace (similar) | necklace (similar) |
top (similar) | pants | ring | bag (similar) | boots (similar)
I truly hadn't planned on purchasing another velvet jacket this season, but when I saw this color I was smitten. It's called Serpentine, and it's hard to describe. It looks different depending on the light. Unfortunately the jacket in this color seems to have sold out in a heartbeat in all except Plus sizes. It's still available in black in Misses/Petites here. (Plus here.) I've rounded up some other Eileen Fisher pieces in Serpentine here: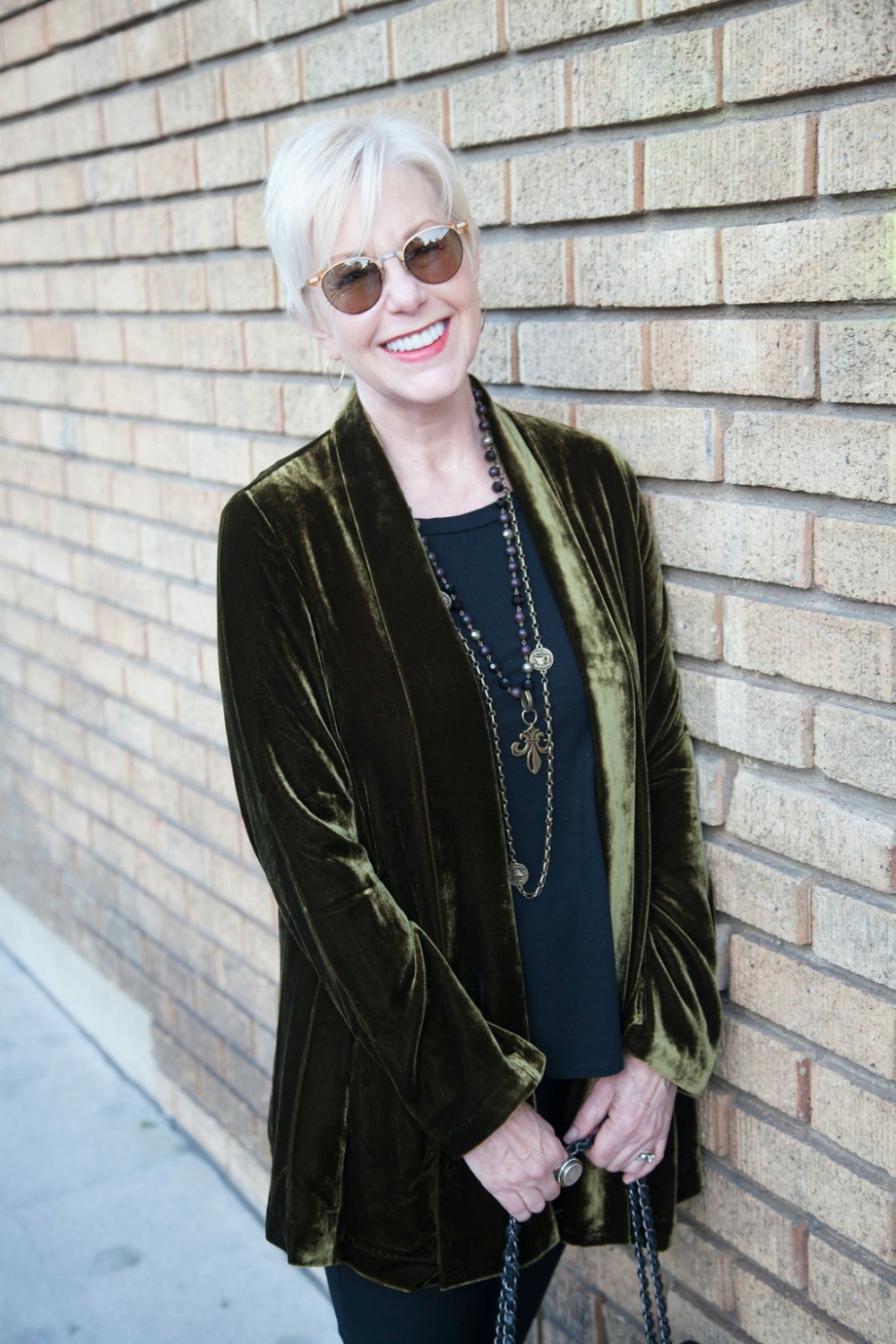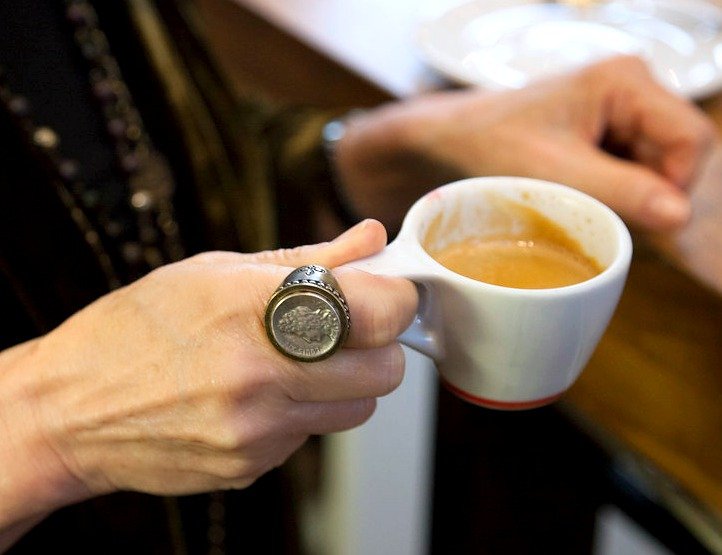 I love this ring and wear it frequently. There's a band of Swarovski crystals around the edge that adds some Glamour to the casual vibe.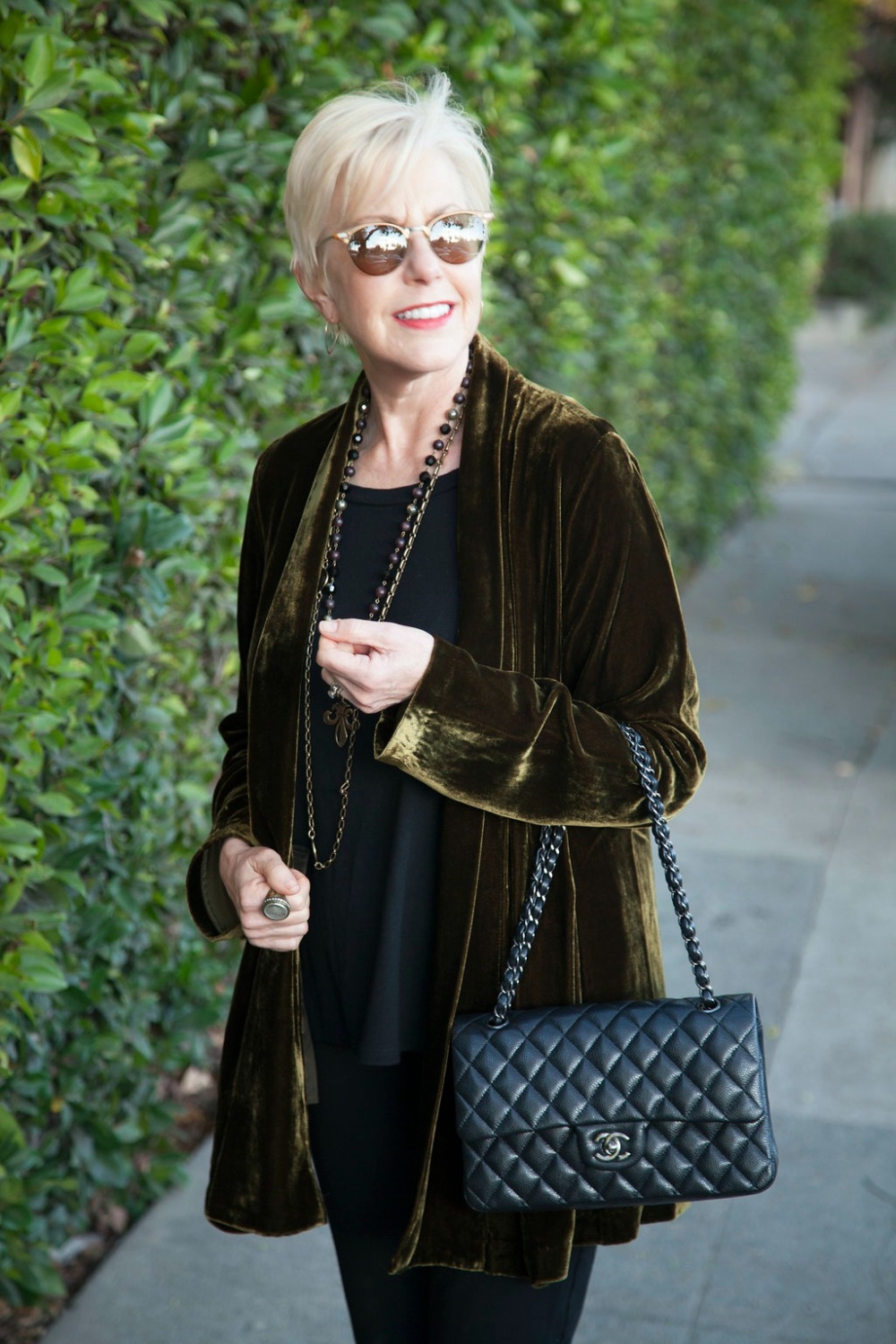 See what I mean about this jacket changing color in different light? It's a chameleon.
I like to interact with art. 😉  Photos by Tannaz Photography.
In other news, today's the day! The demolition phase of our kitchen and bathroom renovation finally gets underway. We've set up a makeshift kitchen in our living room, and have been collecting takeout menus from local eateries. It's amazing how much %#&*@ we've accumulated in 21 years, even a small house. What I didn't toss is all packed up and stored. I'm hoping to cull even more during the move-back-in process.
Have you been buying and wearing any velvet this season?
Stay in touch
Sign up to be notified of new posts and updates from une femme d'un certain âge.