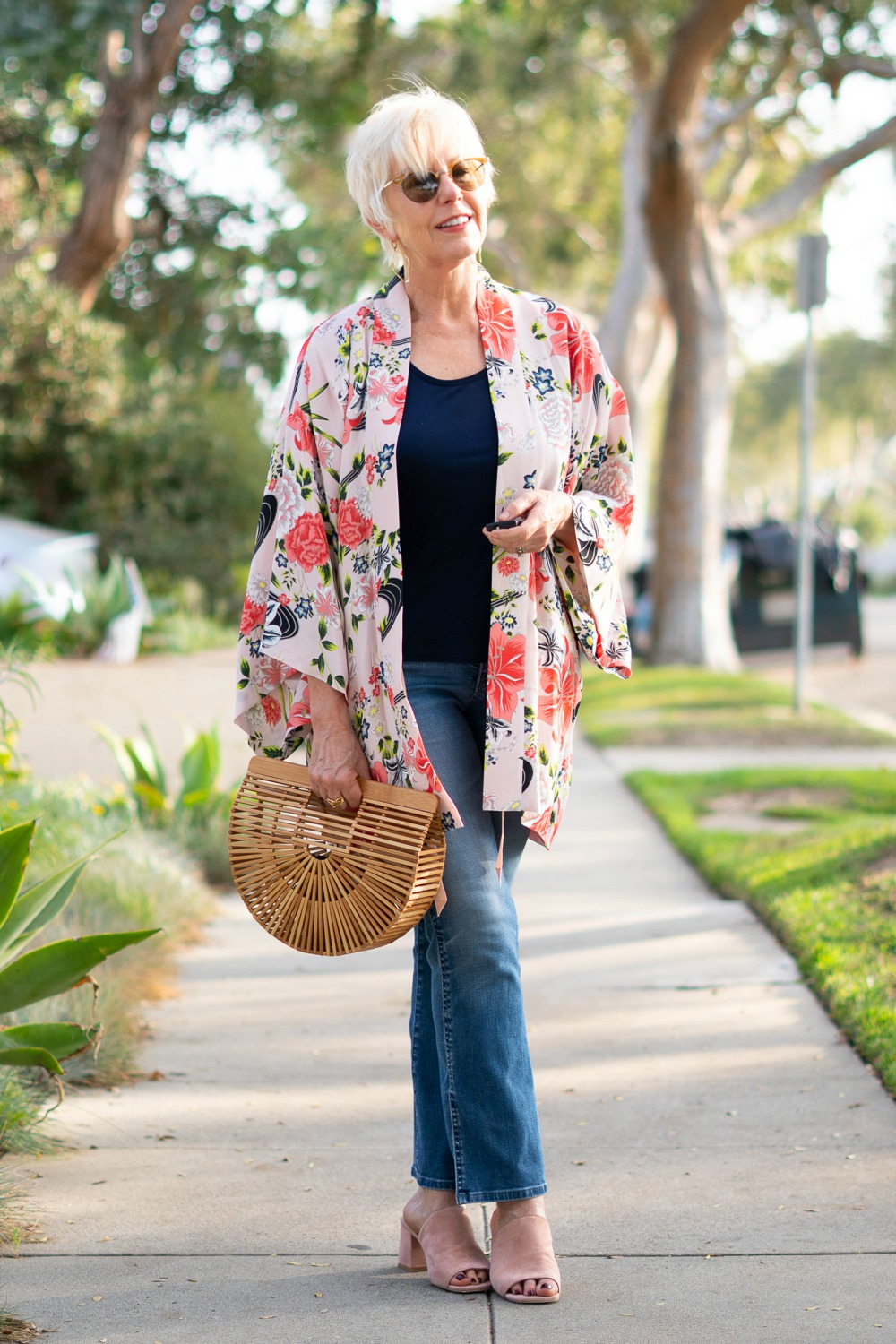 In Tuesday's "Favorite Outfits" post, I focused on the outfits that I thought best exemplified my day-to-day style. But I did want to mention some casual-but-festive special occasion looks that I thought worked very well.
Above, I stalked this "haori" (short kimono) for several months, and finally bit when it went on final clearance. It's from Elizabeth and James, and is a truly gorgeous piece. It's the perfect thing to throw on for a party, either over jeans as I've done here, or a dress or silk separates for a dressier occasion.
Plus options: Kimono | Top | Jeans
When we were invited to a backyard wedding reception in Palm Springs (in summer!) I decided to go with the flow. As in flowy pants, and a lightweight linen duster cardigan for the inevitable air-conditioned interiors.
Plus options: Cardigan | Top | Pants
While probably not my most stylish look (the aviator's cap and jacket were borrowed), it was perfect for the occasion: a long-wished-for ride in an open cockpit bi-plane. When we were visiting Napa last September, le Monsieur surprised me by signing me up for a one-hour flight. It was FANTASTIC, a dream come true! I called it my "Beryl Markham moment."
Here's a short video I shared on Instagram that gives you a sense of it. The flight itself was very smooth, more so than most commercial flights I've taken. I hope to do this again!
Stay in touch
Sign up to be notified of new posts and updates from une femme d'un certain âge.