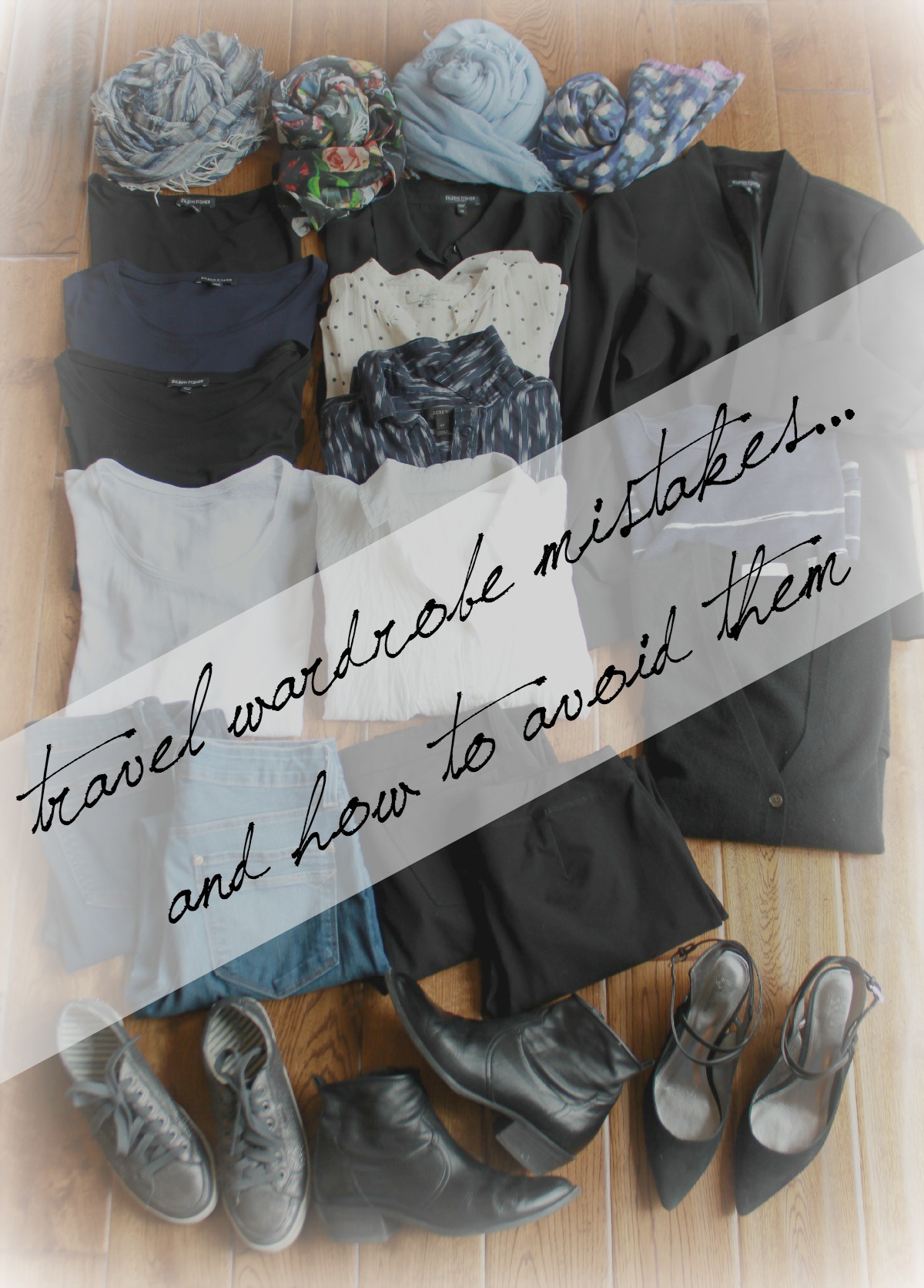 Packing Tips
It seems many of you are planning to travel this year; I've received a lot of questions lately about packing for various destinations. Sometimes, the best way we learn is from our mistakes; here's a post that gives you an opportunity to learn from mine! 😉
For more packing tips and travel wardrobe ideas, click HERE.
Sock It To Me
I've also received some questions lately about socks for travel, specifically for Europe. I don't know how it started, but we in the U.S. seem to have developed an aversion to visible hosiery between shoes and pants. What I've noticed on our last several trips is that Europeans (including Parisians) have no such hang-ups. They often wear textured, patterned, or colored hosiery, usually coordinated with the rest of their outfit.
For most travel, I'm a fan of lightweight wool socks. They let my feet breathe, don't hold odors, and are comfortable in a range of temperatures. If I want a no-show sock, my favorites are Smartwool Secret Sleuth shoe liners. They stay put, and wear well. If you're in between sizes, size down. If you want more coverage, go with something like the crew socks above.
My Stylish French Box: La Parisienne
Today's the last day to enter the giveaway for the fabulous February My Stylish French Box. The theme of this box is La Parisienne, and Sharon has selected some very special (and romantic) items to include in this box.
The winner will be selected at random, and I'll be contacting that lucky person in the next few days. Once we have a confirmed winner, I'll share here. If you aren't the lucky winner, there's still time to order the February box HERE.
Affiliate links in posts may generate commissions for unefemme.net. See my complete disclosure policy here.