(Ready For) Spring Showers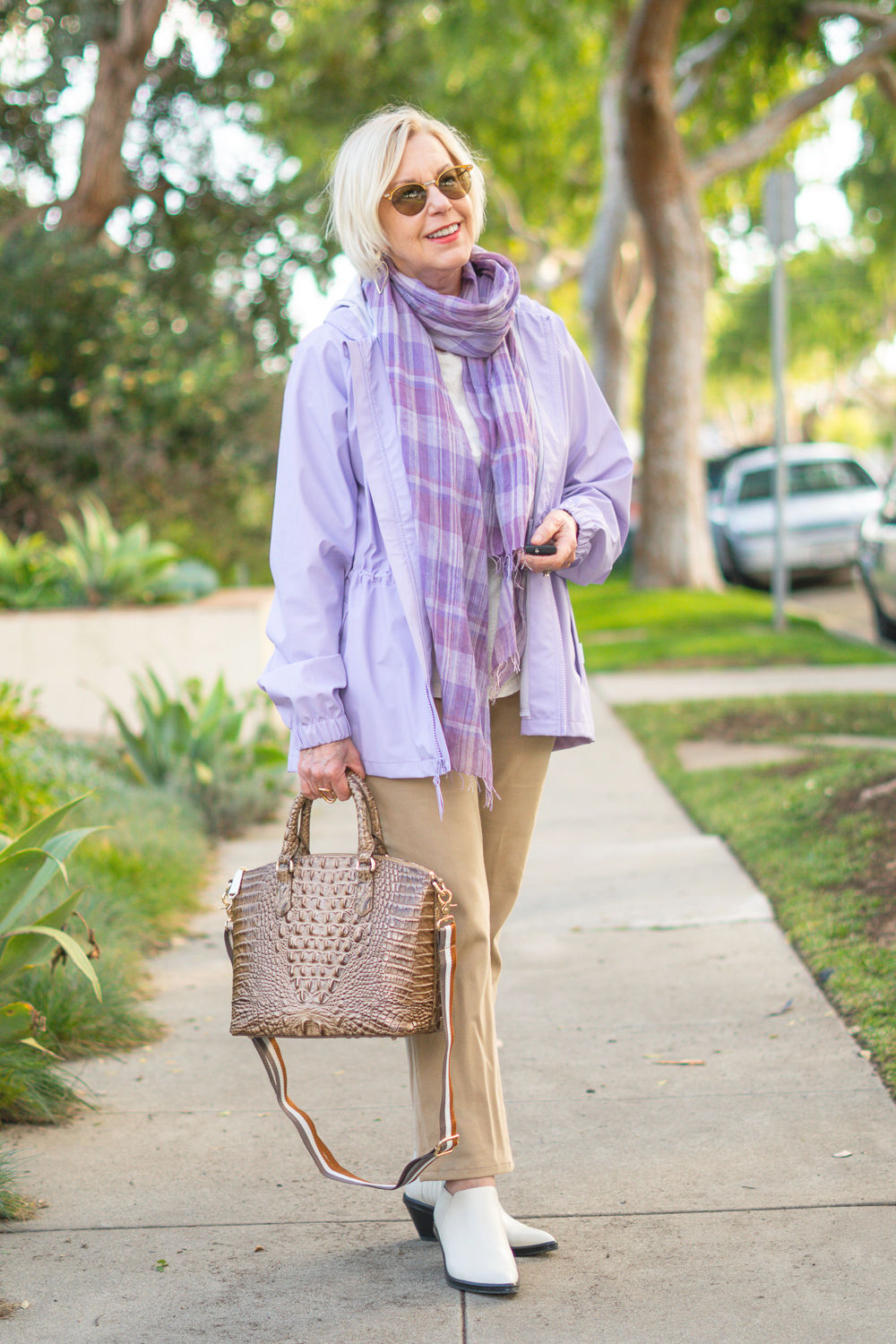 Hello, Spring!

While the sidewalk may look dry here, just a few hours earlier we had thunderstorms and downpours. I don't mind, because I get to wear my new rain jacket!
Plus options: Jacket | Tee | Pants
This is another outfit inspired by the camel and lavender color combo. These pieces are more tan than camel, but I think it still works. While a raincoat isn't usually a top priority in Southern California, we've had a very wet winter, and I'm betting this spring will follow suit. And I wanted to find a casual, lighter weight rain jacket for travel. This one fits the bill: lightweight, waterproof, and a fun accent color that's easy to work into my wardrobe. It's also a great windbreaker. (I'm wearing the XSmall/Small size. There's room underneath for a heavier sweater if I wanted.)
I've also been on the hunt for a pair of tan trousers for a few seasons. These are just right. The fabric is soft and lightweight, they're not too slim or full, and the "Sulphur Toasted" color is exactly the shade I was looking for. (Other colors here.) I'm considering these as part of my summer travel wardrobe this year.
The bag (same style, similar color) adds some texture, and it's pretty waterproof when zipped closed. I've added a canvas strap for cross-body use (similar styles here). The ring is from Charlotte Chesnais, purchased in Paris last December.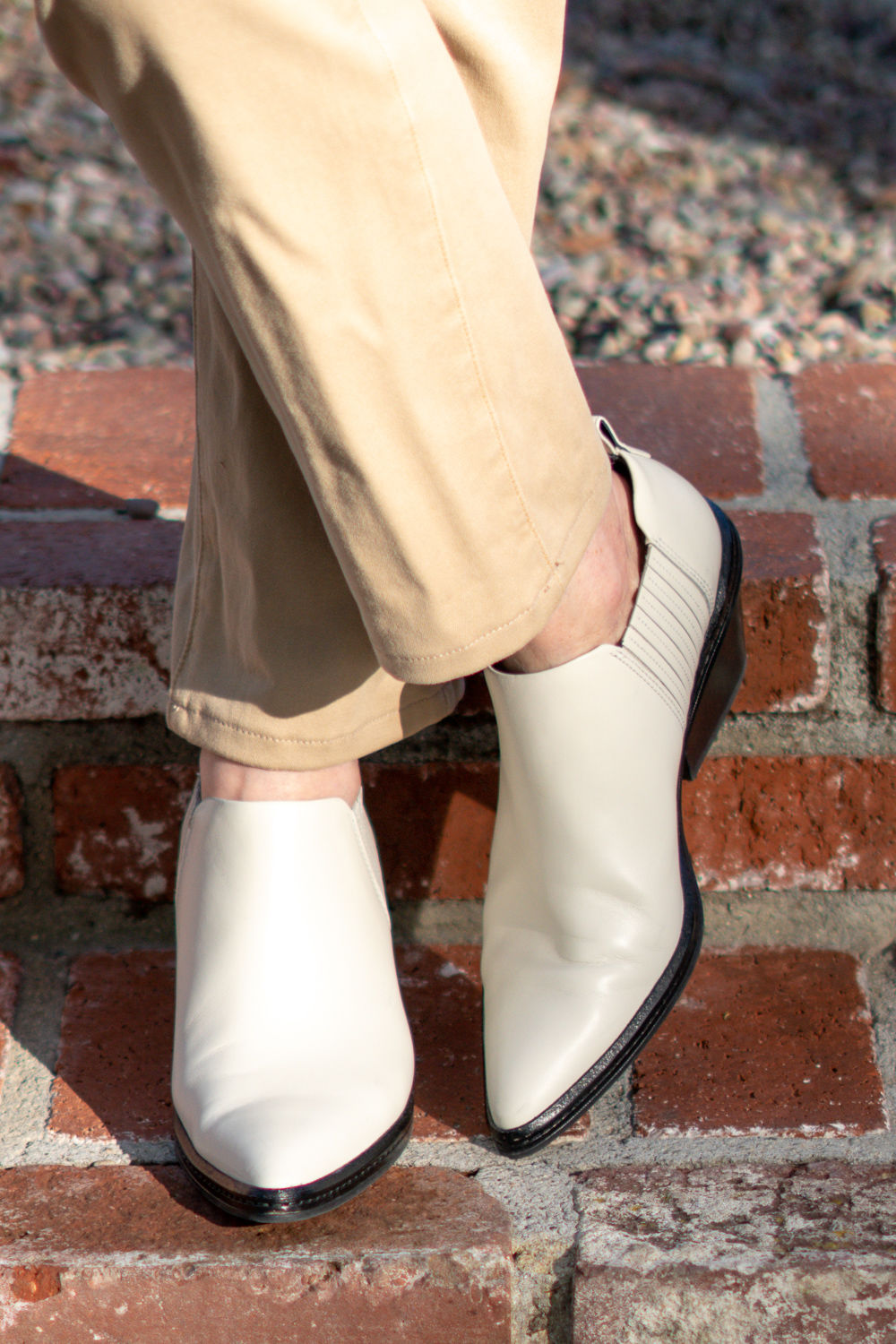 I can testify that these boots are indeed water-resistant! A couple of weeks ago I was meeting someone for coffee right after a downpour, and had to wade through standing water a few inches deep on a flooded sidewalk for a block or more. My feet (and the boots) stayed dry! (On drier days, I'd swap out the boots for my white sneakers. )
Would you wear a colorful rain jacket, or do you prefer to stick with neutrals?
Stay in touch
Sign up to be notified of new posts and updates from une femme d'un certain âge.