My feet just keep getting more finicky. Some shoes that were comfortable for me even a year ago no longer are. And with major travel coming up, I want to be sure my footwear will be up to the task. I've been "road testing" a few options for both comfort and style. Because we're traveling in late Spring, I want to include some footwear that isn't black and heavy-looking.
Above: I've always had good luck with Aquatalia, and have these cutout booties on order to try (55% off.)
Spring Travel Shoes At Discounted Prices
I spent a bit of time this weekend down the rabbit hole of 6pm.com (the closeout site for Zappos). It started when I was searching for a particular shoe brand and style that was no longer available where I'd originally seen it. They didn't have that one in my size either, but I found plenty of other styles to tempt me.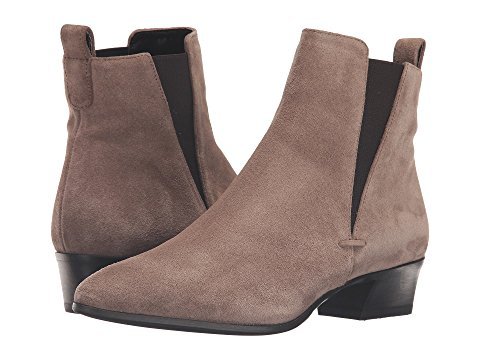 I've traveled with these booties in black the last couple of years, and have been quite happy with them. I've decided to give the taupe color a closer look (33% off).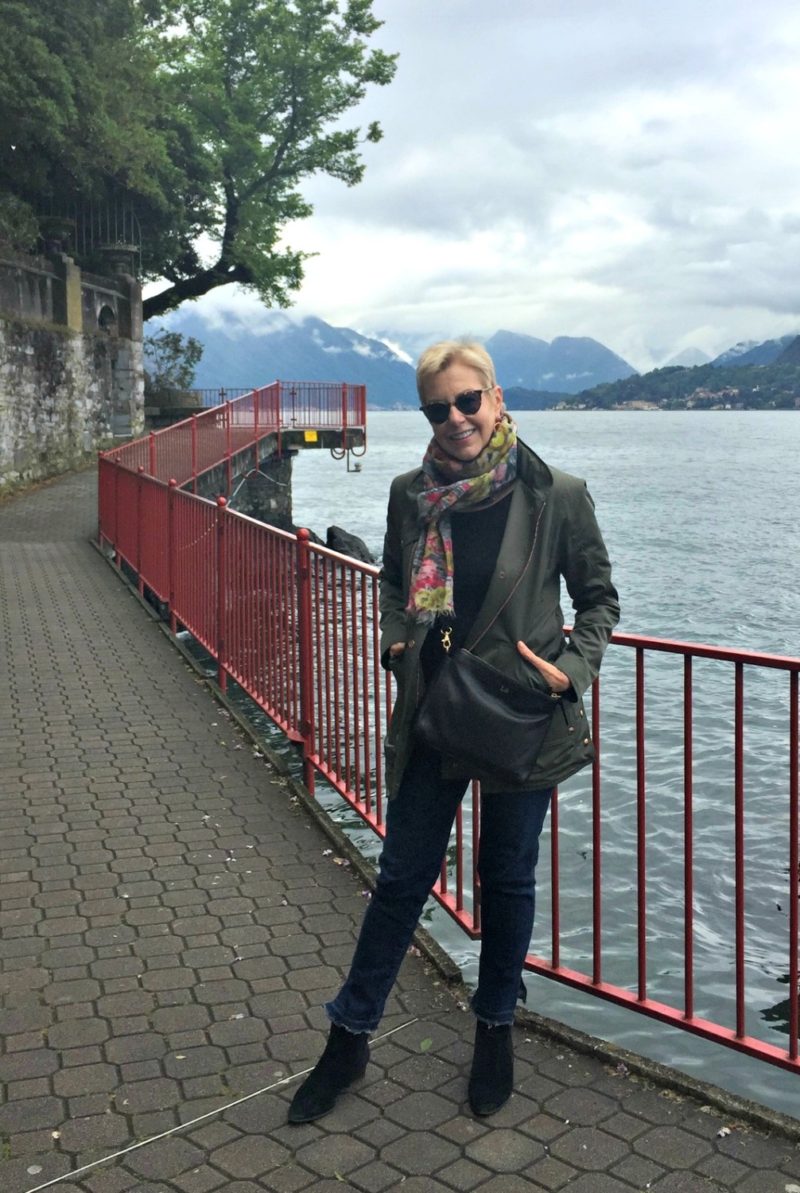 (Here are the black ones in action. Click to read about last year's Spring travel wardrobe.)
Paul Green is another brand that I've had very good luck with, but that can be pricey at retail.
There are still a few sizes left in this espadrille loafer (sadly, not mine). I like that the sole looks substantial. I've found that Paul Green shoes are well-padded with good arch support, and tend to mold to your feet.
If I were more of a sneaker gal, I'd be all over these. That rose embroidery is reminiscent of what Gucci is doing right now, but these are a fraction of the Gucci price. More Gentle Souls styles here.
Of course, the size and color selection may be limited. But 6pm is also a great place to look for "the one that got away" styles from prior seasons. Returns are not free, and must be made within 30 days, so keep that in mind when ordering.
Other travel-friendly footwear brands you can save on there:
This post is not sponsored. Just wanted to share some good finds.
Affiliate links in posts may generate commissions for unefemme.net. See my complete disclosure policy here.