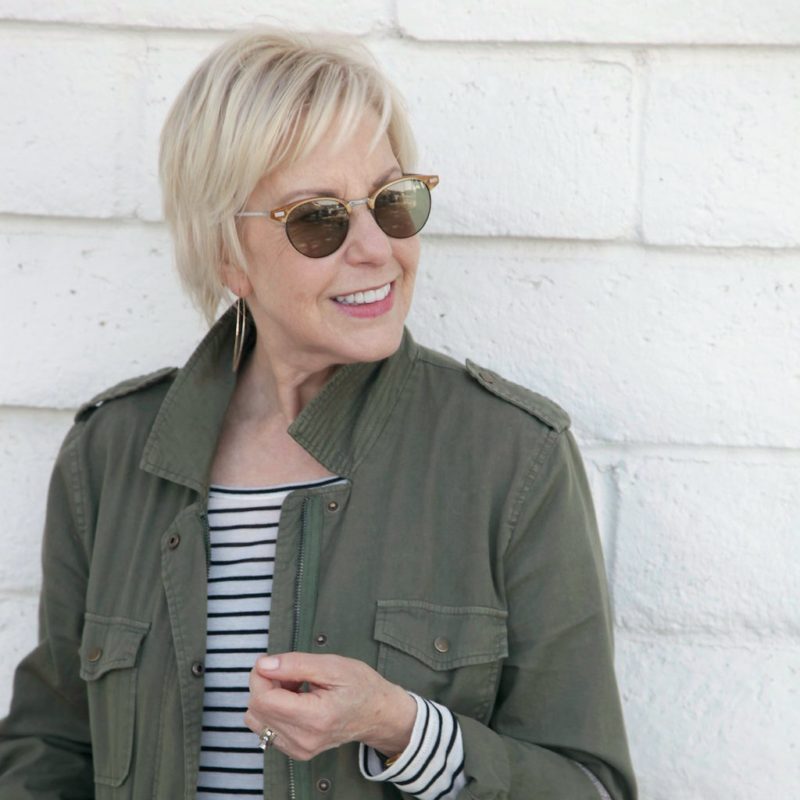 A utility jacket is one of those styles I always thought I'd never wear, until I did. And it's become one of the most often-worn pieces in my wardrobe. A couple of years ago I picked up this one when I needed something in a pinch. It's turned out to be a three-season jacket here in Southern California, and it seems to work with just about any outfit, though I've never been in love with the color. It's just a little too much on the drab side of olive drab.
Utility jackets seem to have become a modern wardrobe staple, so I'm on the lookout to replace mine with one I can feel enthusiastic about. More green than brown, not too bulky or distressed, and an indoor-outdoor weight and style.
The Candidates…
I was surprised when I saw this one in person after looking at it online. The color is actually deeper and greener than in the photo, and it's not as distressed-looking. Reasonably priced too.
I've always liked the spiffy design of the J.Crew Downtown jacket, but the color on the coated version they've offered for a few seasons didn't appeal to me. This is new style has an uncoated cotton fabric, and appears to be a greener version of olive. I haven't seen the color IRL yet, but will be checking it out. (It's also offered in Petite and Tall sizes.)
I like the length and sleeker look of this one but don't think I want a hood.
This one is a fabulous color and the fabric is very nice. I just wish it were a little bit longer. (The drawstring along the bottom hem can also be let out so that it's more a swing style than gathered.)
If you're looking for something water-resistant, this anorak from Everlane is cute and budget-friendly.
A few more options…
Banana Republic | Caslon | Nic + Zoe | Levi's | Frame | Sundry | Mango | LL Bean
Do you have a favorite utility jacket?
Affiliate links in posts may generate commissions for unefemme.net. See my complete disclosure policy here.