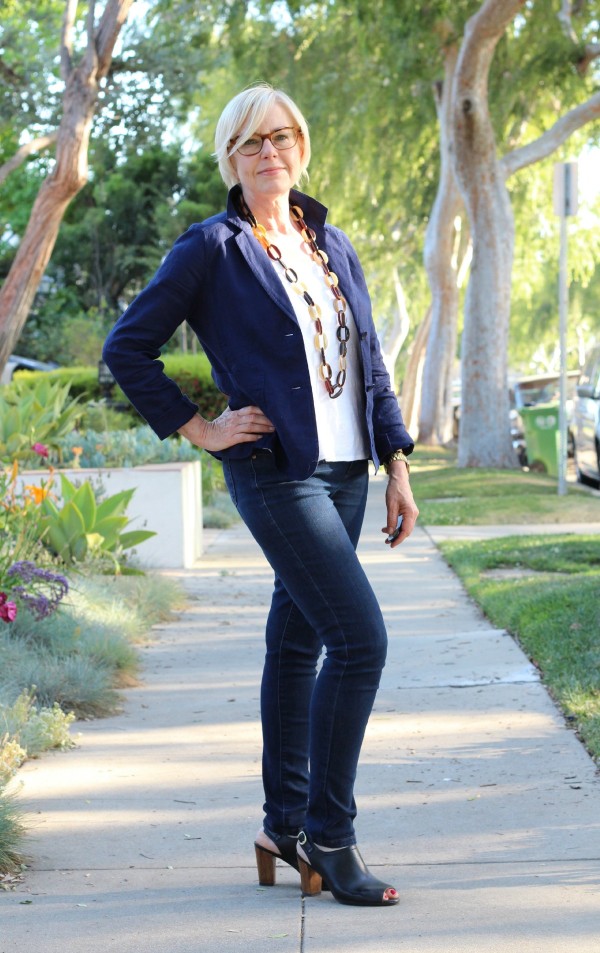 Well, we've certainly had the warm week here! At least it's a Dry Heat™. Temperatures have topped the mid-90's F most of the week, and though it looks like we're set to cool down over the weekend, I'm wondering how this bodes for our summer conditions…
Of those items that are perpetually on my shopping radar, summer-weight jackets have to be at the top of the list, thanks to that maddening combination of being indispensable and often hard to find. If you work in an office, a lightweight jacket is the perfect thing to throw over that summer sleeveless dress or top to ward off aggressive a/c or be meeting-ready. Even if your lifestyle is relaxed, a little jacket is often the "completer piece" that makes an outfit look pulled together and intentional.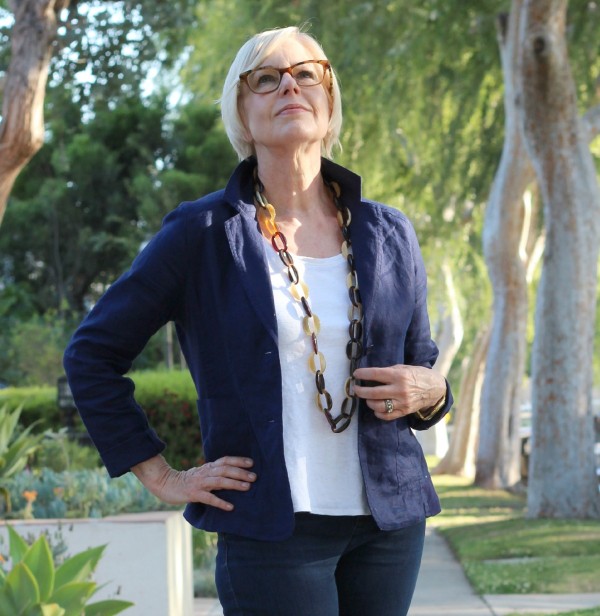 This Irish linen jacket from Eileen Fisher is going to see a LOT of wear during the warmer months. It's light but crisp (unlined), has a easy but flattering cut (not boxy) thanks to knit panels on the sides and sleeves, and the color is a nice, rich version of navy that doesn't read as dark and heavy. It's also available in white, and the fabric on that one is even lighter.
Necklace: Nest // Tee: Eileen Fisher, this years version here // Jeans: Eileen Fisher // Watch: Michael Kors // Shoes: Clarks (am still loving these!)
What are your indispensable items for warmer weather?
Linked up: Visible Monday at Not Dead Yet Style
MORE LIGHTWEIGHT JACKETS:

Affiliate links may generate commissions for unefemme.net.
Affiliate links in posts may generate commissions for unefemme.net. See my complete disclosure policy here.