Sweater Coats Are Definitely A Thing (And I'm Here For It!)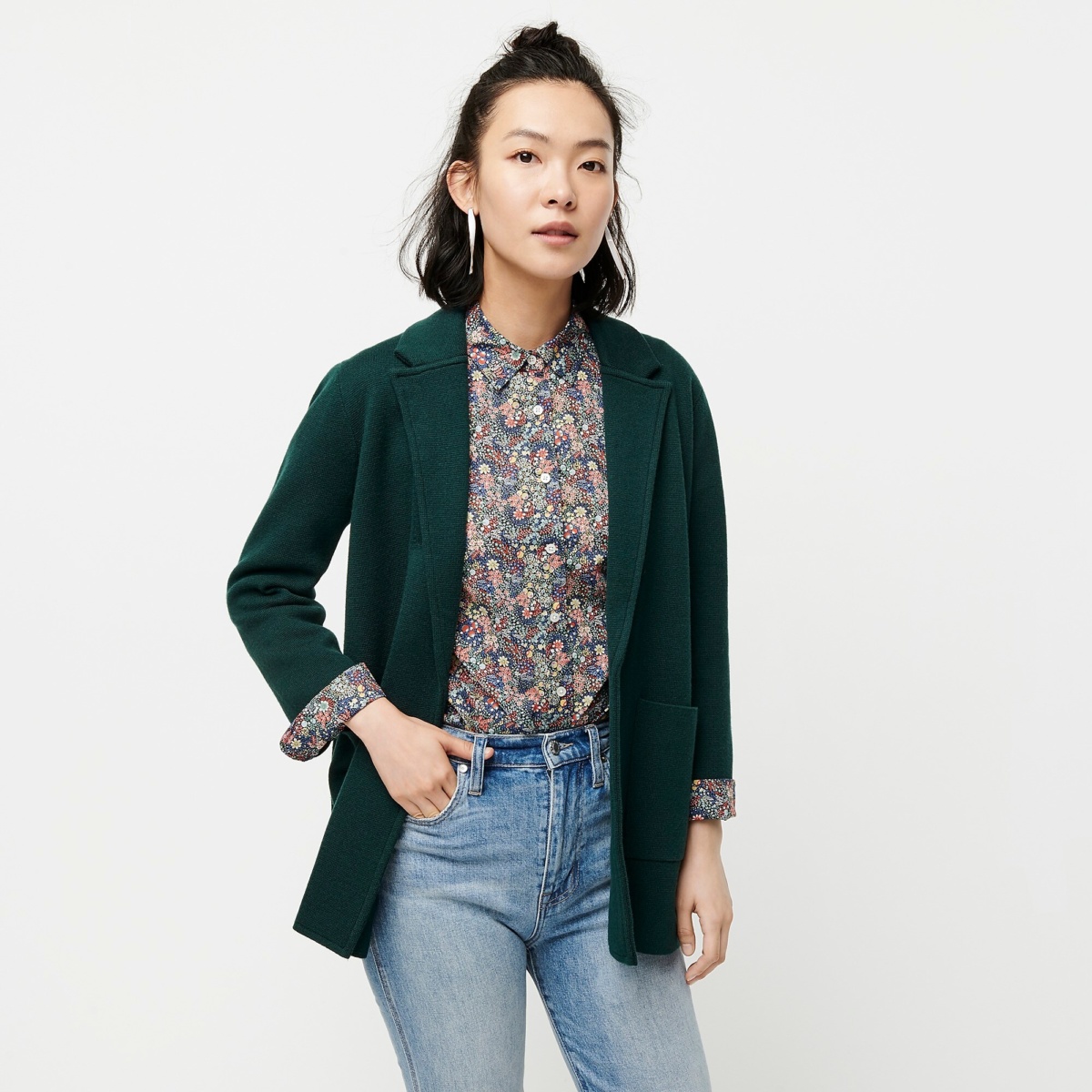 Hitting that Sweet Spot between the structure of a jacket and the ease of a cardigan, a sweater coat (or jacket) may just be the perfect garment. When J.Crew came out with their "Sophie" sweater blazer a couple of years ago, I did a happy dance and purchased in multiple colors. I still love it; it's easy to style, comfortable, and a perfect weight for several months out of the year in our climate.
If you like a longer style, try the "Juliette," or this season's "Ella." (All 3 styles offered up to size 3X.)
I'd noticed iterations of sweater coats showing up in various brands' collections (sometimes as "coatigans") over the last few seasons. But as of this fall, they are everywhere.
Sweater Coats: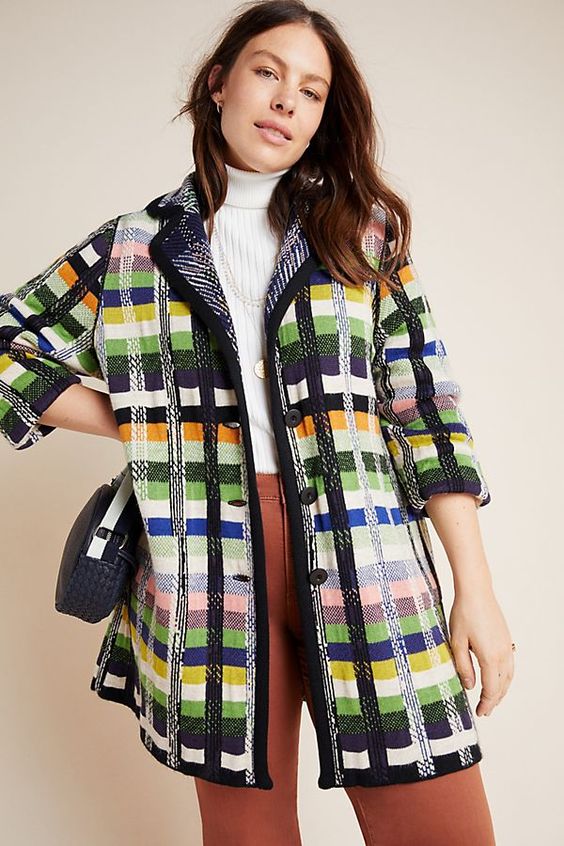 This plaid number is colorful, but not too over-the-top. Perfect for weekend wear, or with trousers could also go to the (business casual) office. In Misses, Petites and Plus sizes.
This one has a soft texture, but feels substantial. Offered in multiple colors in Misses, Petites, Plus and Petite Plus sizes.
Clean and bold, love this red and camel colorblock!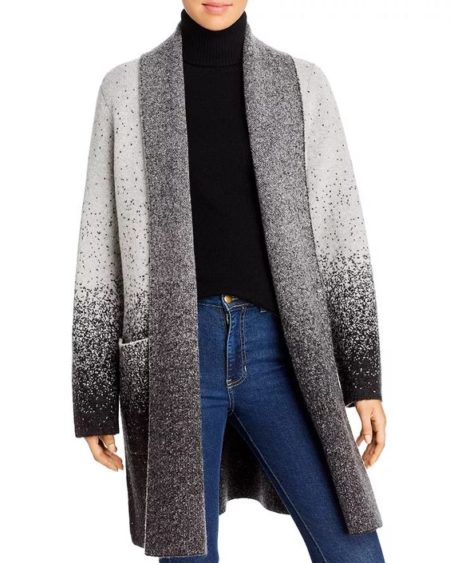 This ombré pattern is distinctive without being shouty.
This one has a sort of a "varsity" vibe. Both colors here are neutrals, so it keeps your styling options open.
I like the soft diagonal windowpane-ish pattern on this one.
Short And Sweet: Sweater Jackets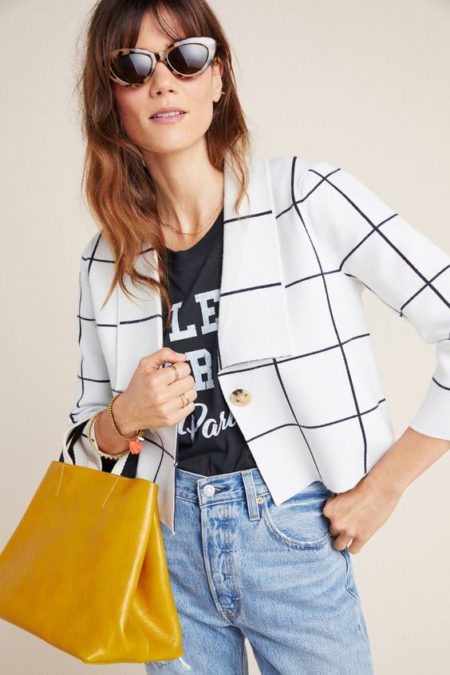 Speaking of windowpane, this cropped sweater jacket in white and navy is really sharp, crisp without being stiff.
A little more slouchy, this oversized navy sweater jacket is a transitional season alternative to a peacoat.
This one was in my cart about a nanosecond after I spotted it. Will report back…
The look of a classic tweed jacket with the ease of a cardigan…hard to go wrong here! There's a little bit of green in that fabric too.
Do you have any sweater coats/jackets in your wardrobe? Do you prefer longer or shorter, or both?
Shop Sweater Coats
Stay in touch
Sign up to be notified of new posts and updates from une femme d'un certain âge.