Thursday Miscellany: Wedge Loafers & More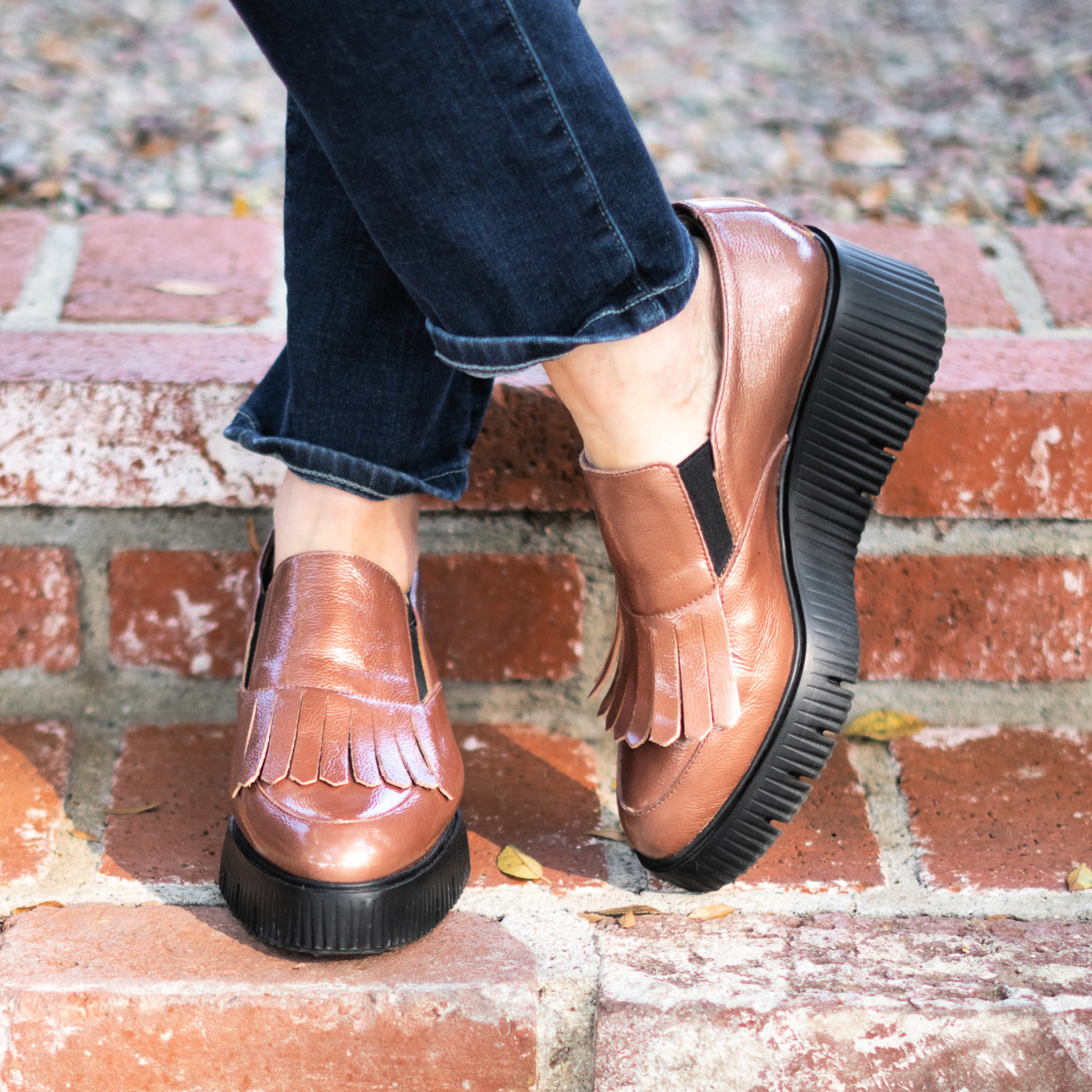 It's been slow going, this process of updating my wardrobe. There's not much in this season's collections that falls within my Spring palette, other than some warm browns and camel. Most of the colors I'm seeing for this Fall/Winter tend toward cool and soft, or else are black-based.
And even when I do find "my" colors, the styles are often wrong. Too ruffly or oversized or fussy. So I'm hoping to get through the season with the pieces I've found so far, and hope for better choices in the Spring. And I can always rely on accessories…
Wedge Loafers For The Win…
Shoes, on the other hand…it's been almost an embarrassment of riches. 😉 I'm kind of in love with these wedge loafers. They're from a Spanish brand, Wonders. This style is fun, comfortable and light. The finish is a crinkled patent leather. (Also available in black.) I found them to be a little wide in the back, but a heel grip was all it took to make them fit securely.
More Wedge Loafers
Colorful Musings
Many thanks for all of your thoughtful comments on Tuesday's post, (Learning To Speak) The Language Of Color. It seems this is a topic that resonates for many of us, so I'll continue to share my thoughts along this journey.
One comment that mentioned "art school" prompted an epiphany of sorts about my affinity for wearing black. When I was growing up, the only people who regularly wore black were intellectuals, artists, and other creative types. These were the people I most admired, and wanted to emulate. So it makes sense that I would have strong positive associations with wearing black.
Book Report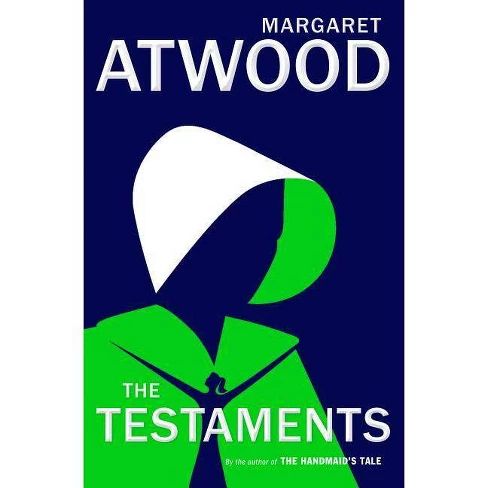 I've been eagerly awaiting Margaret Atwood's sequel to The Handmaid's Tale, "The Testaments." It's a fairly quick read, and quite engaging. I don't want to give too much away, but will share my impressions. First, those who are hardcore Atwood fans may be disappointed, as it's less cerebral and more fast-paced and suspenseful than many of her other works. (Someone I follow on Facebook described it as having the feel of a dystopian YA novel in parts, and I wouldn't disagree.) That said, I found it entertaining and viscerally satisfying. If you keep up with the series on HULU, which moves far beyond the first book, you'll notice she incorporates a plot point or two from the series. I thought the best part of the book was further fleshing out of the Aunt Lydia character, and providing more of not only her back story, but that of Gilead.
Tell us what you've read and enjoyed lately!
Stay in touch
Sign up to be notified of new posts and updates from une femme d'un certain âge.