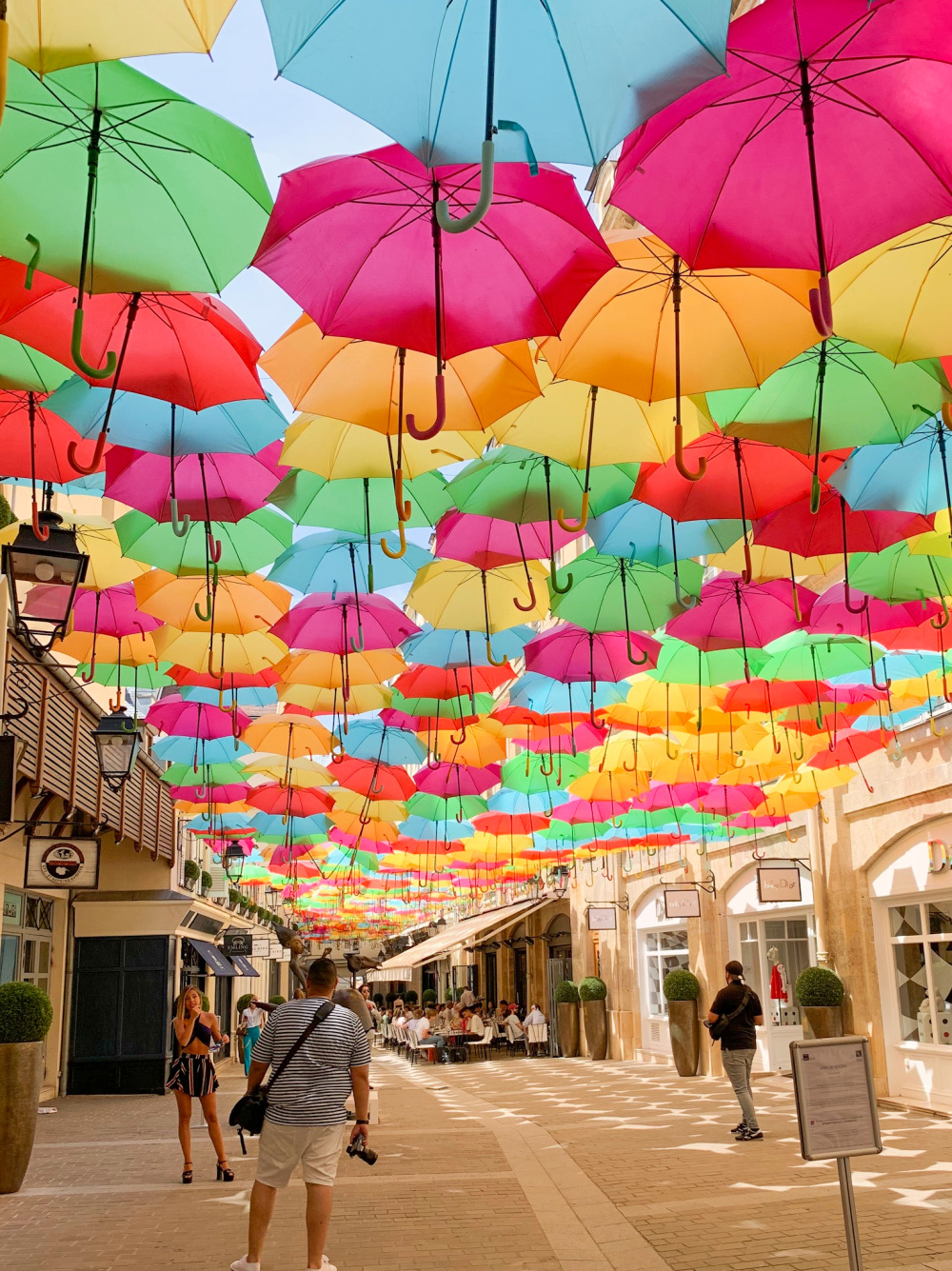 Color speaks to us. It draws us in, and engages us. It often evokes an emotional and physiological response, even if we are not aware of it.
My relationship with color has always been a bit fraught, at least with regard to clothing. Over the years, I've made many attempts to wear more color. Despite compliments (and le Monsieur's approval) when I did, I always found myself retreating back into my neutral zones. I mean, I love color both in the environment and on other people; it just always intimidated me.
When Color Speaks: What Do We Hear?
Since my Red Leopard color analysis, I understand a little better why: the wrong colors for my skin tone wear me, rather than the other way around. And without color coherence in my wardrobe, it's harder to style them.
But that's not the whole of it. My mind has been churning the past few weeks, examining my associations with wearing color, and how my upbringing and circumstances have shaped those attitudes and underlying beliefs. I've had some really interesting conversations with friends lately about our reactions to wearing color or certain styles, and I'll share some of mine here.
Color And Emotions
I don't think it's a stretch to say that for most of us, colors and emotions are closely linked. How we respond to color may be influenced by culture and upbringing.
This is my friend Karen…she has a wonderful style that perfectly reflects her bright and vivacious personality. She does NOT shy away from wearing color and patterns (or using both in her home decor). She's always inspired me to want to wear more color. She says:
I have always gravitated toward colorful, patterned clothing because that's what was put on me as a child. As a kid I wore a hot pink boucle coat, a tiger fur jumper with white crinkle patent leather go-go boots, florals and plaids galore. My mother sewed for me and I loved her taste….

Color makes sense to me as a tool of lifestyle expression, and a mood enhancer. I decorate how I dress, for the art of happy, upbeat living.
(Here's the floral cardigan she's wearing.)
My parents, on the other hand, valued and taught restraint. Restraint in appearance, restraint in behavior. Fitting in, not standing out, was the goal. Too much color, too much emotional expression, too much…presence was to be avoided. I was warned off bright colors and patterns as being "loud" and "gaudy." Drawing attention to oneself was frowned upon. Only subdued colors and classic styles were approved as "tasteful." (In spite of this, I remember always being drawn to anything bright and glittery, much to my mother's dismay.)
Though I may have felt constrained by those beliefs, they did create a lens of sorts, through which impressions are filtered. I'm working to replace that filter with a more open and supportive one.
Color And The Workplace
I started my career in the late 70's, when the concept of "Power Dressing" was becoming its own kind of gospel. Though I never worked in a rigidly corporate environment, I learned early on that to be "taken seriously" I need to dress seriously: in simple structured styles and dark (mostly) neutral colors. Although dress codes relaxed over the decades, that was a difficult one to let go.
I've realized that I still reflexively "lean in" to styles that would be office-appropriate, though they're no longer life-appropriate for me. It's a hard habit to break. 😉 But I'm working on it.
Color And Being Seen
Some of my discomfort with wearing color has been a reluctance to call attention to my body. My early style conditioning taught me to choose what was "slimming" above all else, and that usually meant dark, subdued colors. I learned to view clothing as camouflage.
And then there's the whole "French chic" influence. Yes, they do tend to wear more neutrals. (Though I've seen more color being worn on recent visits too.) But as Annie from Red Leopard recently said to me, "yes, French and Italian women often look great in black. That's because many of them are Winters!" I think there are ways to wear more color without abandoning the concept of chic. And as I'm learning, what's "chic" on one person is "drab" on another…more on this in a later post.
It's been helpful to look at the origins of some of my underlying attitudes toward wearing more color. I can see that many of my past style choices have been fear-based. Today, I'm not looking to stand out or fit in, but rather to have more fun with style (including wearing more color) without losing what feels authentic.
Did your upbringing influence your relationship to style and color?
A Colorful Outlook

Affiliate links in posts may generate commissions for unefemme.net. See my complete disclosure policy here.