Over The River And Through The Woods…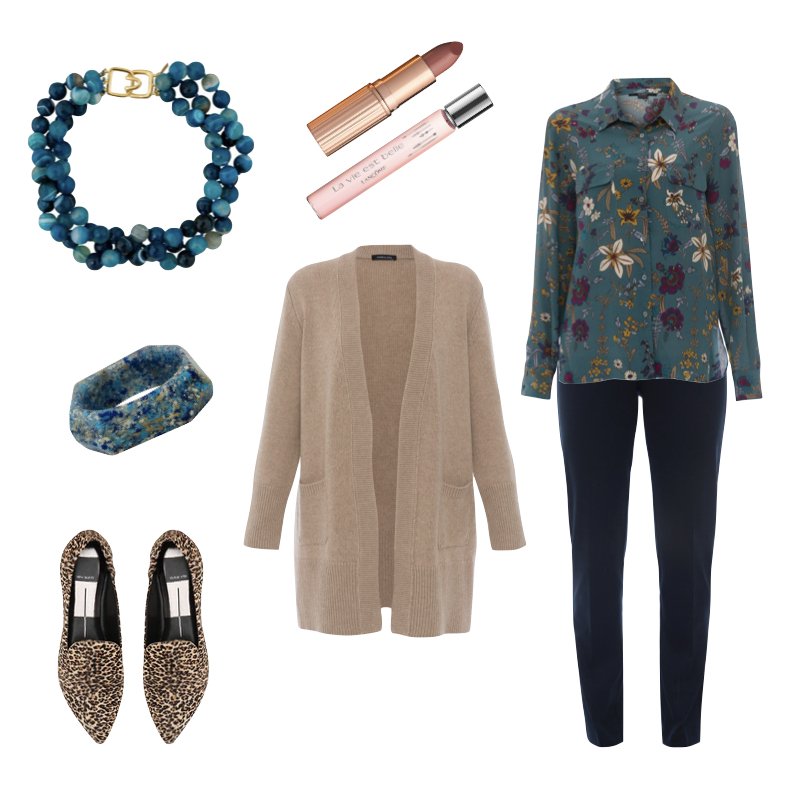 Thanksgiving has always been one of my favorite holidays. We usually host. I love the smell of a turkey roasting in the oven, and enjoying a relaxed celebration with family and friends. But some of you may be traveling for the holiday, so I've put together a couple of travel-friendly Thanksgiving outfit ideas featuring clothing and accessories from Halsbrook.
Many thanks to Halsbrook for sponsoring this post. All ideas and opinions are my own.
A Casual Thanksgiving…
For a more relaxed gathering, the Festive-Not-Fussy look above will be comfortable from kickoff to the last helping of coffee and pie.
For this look, I went with shades of navy, blue and camel. All of the fabrics are packable and wrinkle-resistant. The pants are an easy but slim pull-on style and also available in black. If it's too warm for the sweater, the fall floral print on the blouse provides visual interest, and you can roll up the sleeves to help with cooking and dishes if need be.
Or More Dressed-Up…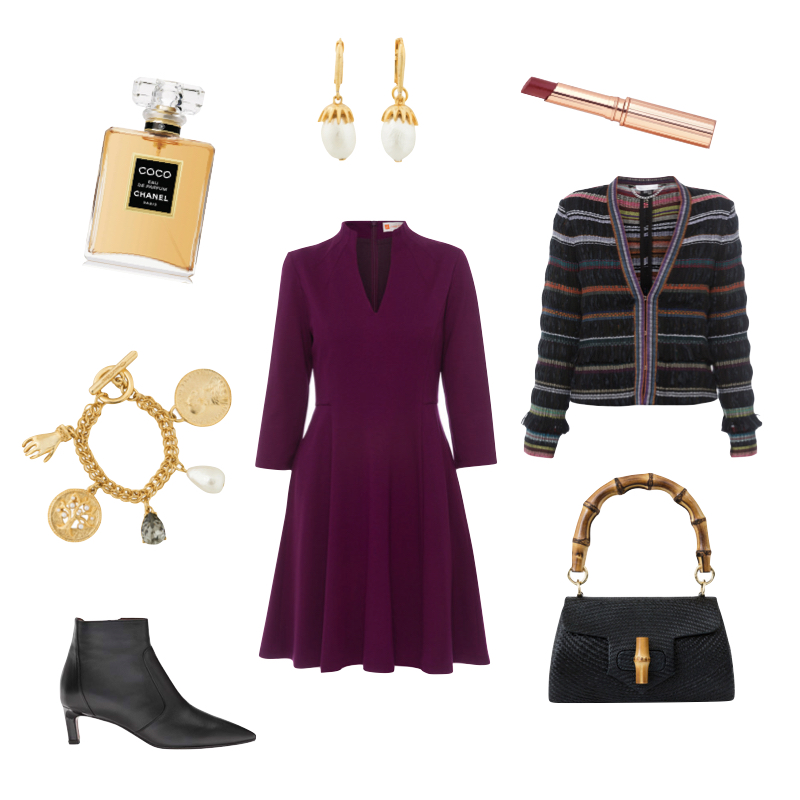 Perhaps your gang likes to pull out the family silver and china, and throw an elegant Thanksgiving dinner party. Or maybe they're skipping the cooking this year, and you're all going out to a nice restaurant.
No need to sacrifice comfort for the sake of dressing up. I just love the cut of this dress! And it's ponte knit, so packable and machine washable too. The jacket adds additional color and some fun texture, as do the bamboo accents and weave on the bag.
I always have fun putting these looks together because Halsbrook has such a fabulous selection of clothing and accessories. In fact, the hardest part is narrowing down my choices! Halsbrook offers free shipping and returns, and they are more than happy to answer questions and help you make selections. They also carry many European brands that aren't easy to find here. Do go have a look!
Will you be traveling over the Thanksgiving holiday this year?
Stay in touch
Sign up to be notified of new posts and updates from une femme d'un certain âge.