Thinking About: Key Pieces (Encore)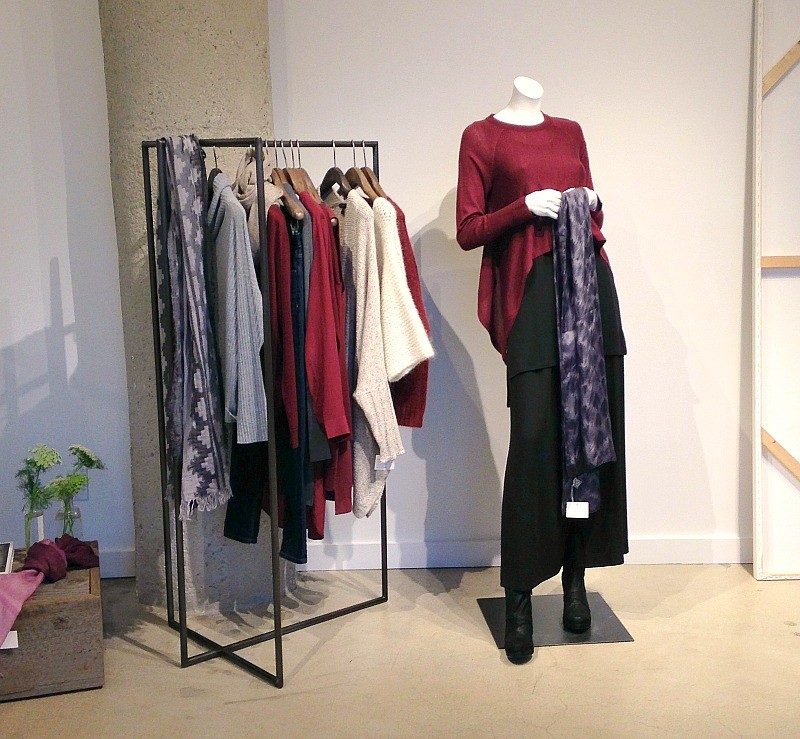 Above: Eileen Fisher pieces from Fall 2015 collection. I purchased that cropped sweater last year, wore it frequently, and look forward to wearing it again when the weather cools down.
>>This post originally appeared in March, 2016. Look for a post on the Eileen Fisher Fall 2016 fashion show and collection later this week.
I posted this article, "How Key Pieces Made A Comeback" on my Facebook page a few days ago and it sparked a lot of conversation, so I thought it might be fun to continue the discussion here.
For a while, I was enamored with the idea of developing a uniform, but ultimately found that too restrictive. I've gravitated toward the idea of key pieces instead, the types and styles of clothes that work best for me.
Of course, fashion houses and ready-to-wear designers have always had house classics — think of Chanel's bouclé jacket, Mulberry's Bayswater handbag or a glitzy Dolce & Gabbana cocktail dress. Such items keep customers coming back throughout their lifetime, which keeps retailers happy. But more often than not, these key pieces are overlooked by the press in favour of collections with ephemeral narratives shown at season-specific fashion weeks.
While the article focuses on high-end designer brands, I think the idea of key pieces is relevant no matter where we shop. One of the crucial elements in a stylish and functional wardrobe is cohesion, where the majority of pieces work together. When there's too much radical shift in designs from season to season, that becomes harder to achieve. Most of us don't buy an entire wardrobe at once, and it's important to be able to build over time.
"We felt too much information and too many choices are major issues in a women's life in 2016," say Meyer and Vaillant. "The rhythm of the seasons is terrible for designers and the pressure to produce more and more, without taking the time to analyse ideas, is awful. When a design is beautiful, when it just works, why not make it evolve from season to season? Why not develop its lines and technical qualities, rather than starting everything from scratch? Less is more."
After all, this is how we've been told for years that French women (and the most stylish women anywhere) shop. They identify the few key pieces that suit them, and the designers or brands that make "their" best versions of those pieces…and then stick with them, building their wardrobes season after season, and replenishing the items that eventually become worn or dated. This requires that brands produce a coherent and cohesive selection of key pieces over time. While most of us are not shopping the high-end designers, we want the same thing from the brands we rely on: some consistency in style, fit and vision. I hope the broader shift away from hard-and-fast trends will also help brands to move toward more consistency across their collections.
One of the reasons that so much of my wardrobe comes from Eileen Fisher is because they seem to understand this. While I don't always like the direction of every season's collection (enough with the boxy sweaters, already!) over the years I've built upon a core of basics, adding seasonal or accent pieces periodically. And when those basics need to be replaced, I can almost always find something current that fills the same role.
I also have come to rely on a few other brands recently: AG and NYDJ for jeans, J.Crew for striped tees, Madewell for lightweight summer shirts.
What did you think of the article? Which brands offer the key pieces you keep coming back for?
KEY CONTENDERS…

Stay in touch
Sign up to be notified of new posts and updates from une femme d'un certain âge.