A simple fall outfit in ivory & camel
Often the simplest outfits are the ones I like best. Here, I've remixed some old favorites in my wardrobe for a tonal fall outfit in ivory and camel.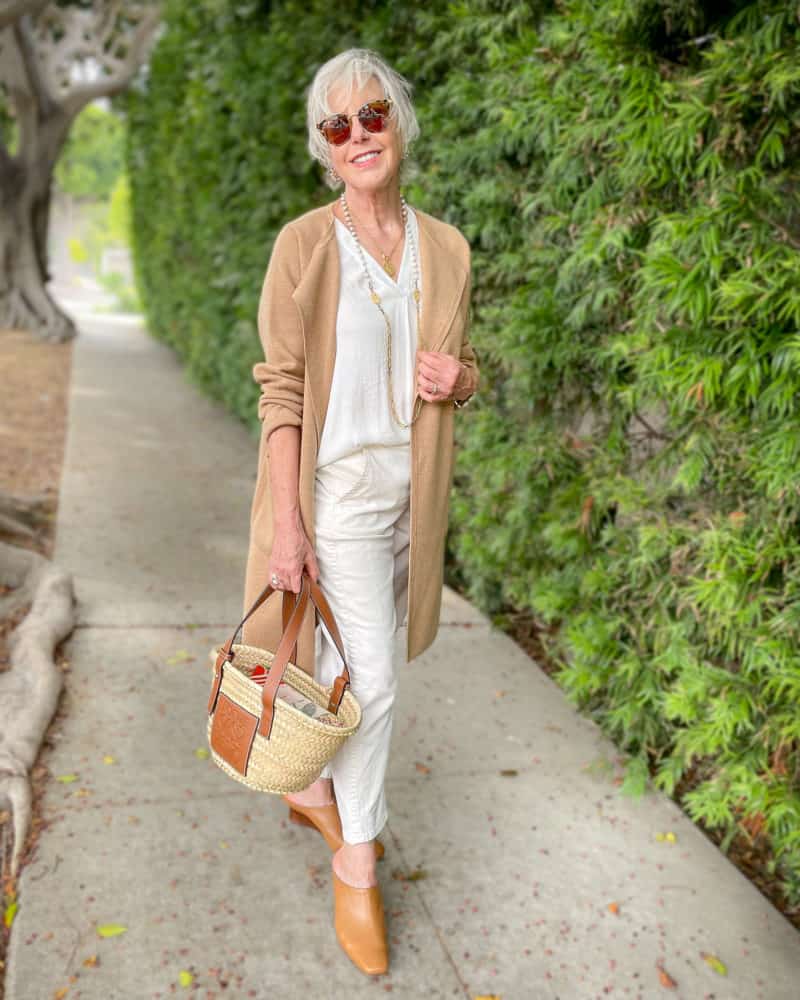 I've been putting together some going-out outfits for our upcoming road trip. At times, I find myself overthinking, and when I do, I wind up with something that feels fussy and "not me." Lately I've been drawn to tonal looks, so decided to lean into that here. I really like the relaxed-but-polished vibe.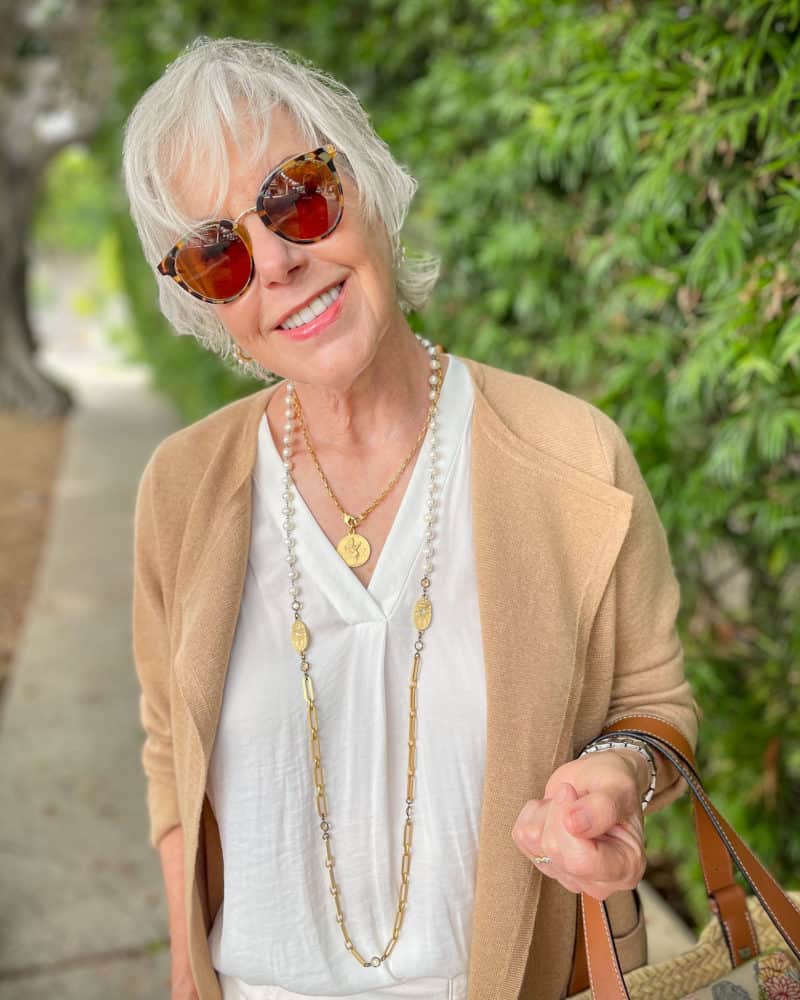 The pants, top, and long sweater jacket, and necklaces are all pieces I've had in my wardrobe for several seasons. The shoes, ring, and bag are more recent additions. (Shoes seen previously here, bag here.) With an all-neutral look like this, I like to mix materials and textures to add visual interest.
When I'm wearing a longer top or top layer, I find that adding a shoe with a slight heel or a platform helps create some visual weight toward the bottom, and makes the outfit look more balanced. Covering more of the foot (as with an ankle boot) can also achieve the same effect. Experiment with proportions to see what feels right for you.

The shoes I'm wearing in this tonal fall outfit are currently marked down!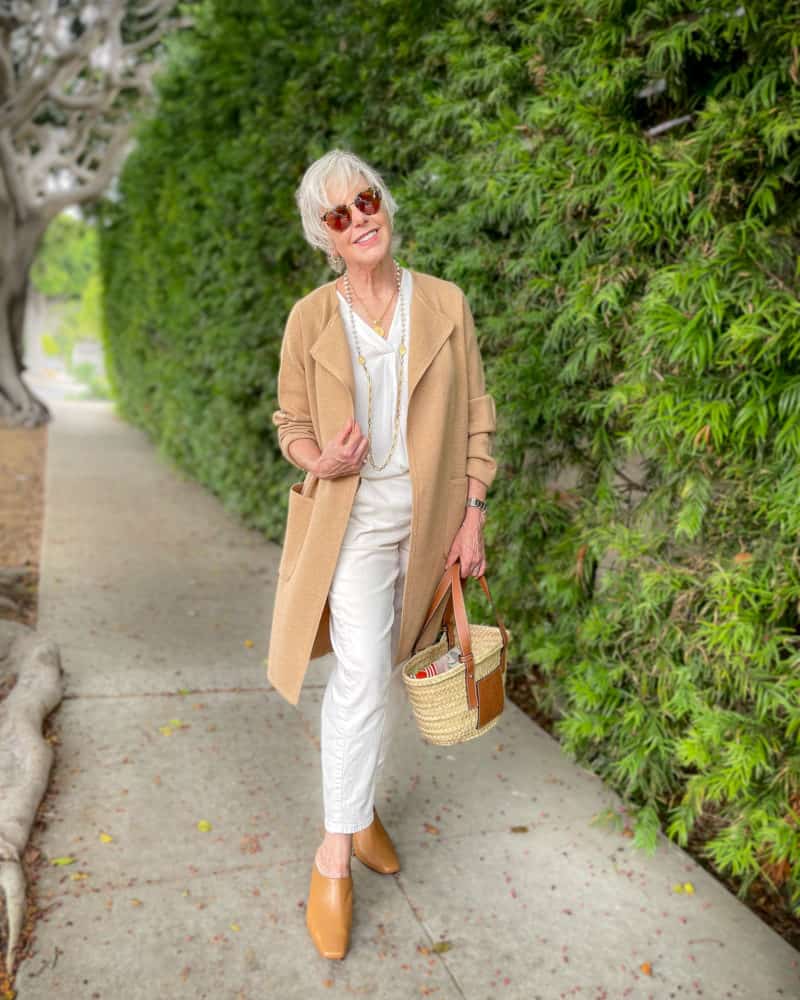 Do you like to wear tonal outfits? What's your favorite combination?
This week's sale action…
J.Crew – 40% off purchase with code SHOPFALL
Talbot's – 30% off purchase
Eileen Fisher – 40% off sale items
Tory Burch – Fall Event, up to 30% off
Ann Taylor – 25% off purchase
Bloomingdale's – Friends & Family, 25% off
Chico's – up to 60% off sale styles
Thanks for reading! If you enjoy une femme d'un certain âge, please support me by sharing on Facebook, Pinterest, or other social media, and subscribe HERE to receive email notifications of new posts, and exclusive content. Thank you!
Stay in touch
Sign up to be notified of new posts and updates from une femme d'un certain âge.