Comforts of home…what's new chez nous
Last night we hosted the annual family break-fast for Yom Kippur. It was a smaller group than usual (10 of us this time), but fun & lively.
Table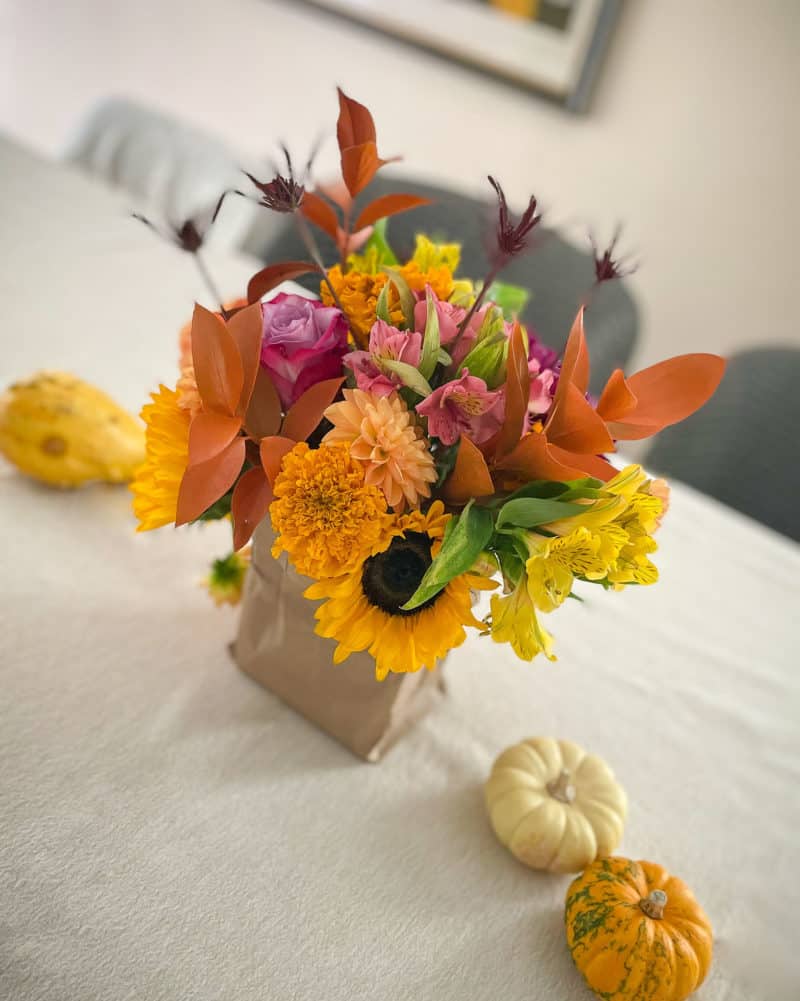 I threw this centerpiece together from a couple of random grocery store bunches/bouquets, and was quite pleased with how it turned out! I haven't really done much in the way of flower arranging in decades (though I've been thinking about taking a class). The container was clear and I didn't like the stems showing, so just put it inside a small lunch bag.
We haven't entertained in quite some time, so this was a good "shakedown cruise" ahead of the holiday season. Our entertaining style is casual: we serve buffet style and everyone sits where they want. But I do like to pull out the silver flatware for company.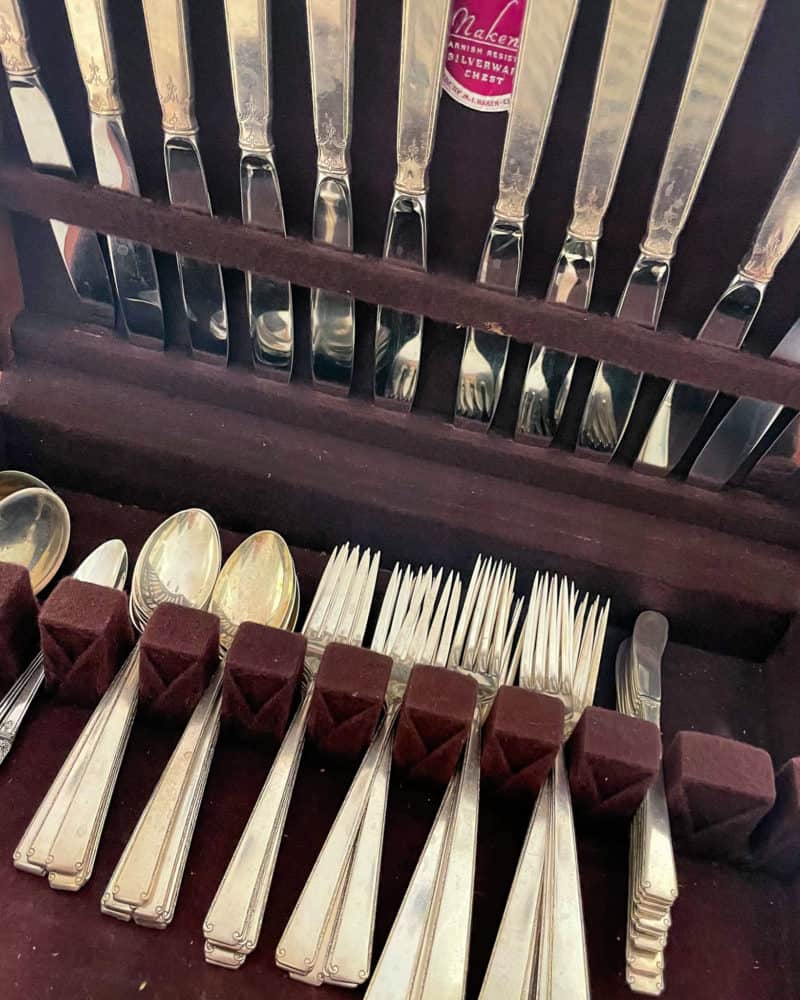 This set was my grandmother's, and probably dates back to the 1920's when she was first married. So it's almost 100 years old! It's due for a good polish, which I'll probably tackle next week.
We have a small house, and if we have more than six for dinner, I pull out the folding chairs from the garage.
I'm always so glad that I bought some slipcovers for them several years ago. Mine are a similar style to these.
Bed & bath
A few people have asked about the bedding in the background of my outfit mirror selfies. It's this one from Pottery Barn. We really like this quilt; it's warm enough but seems breathable so we don't swelter.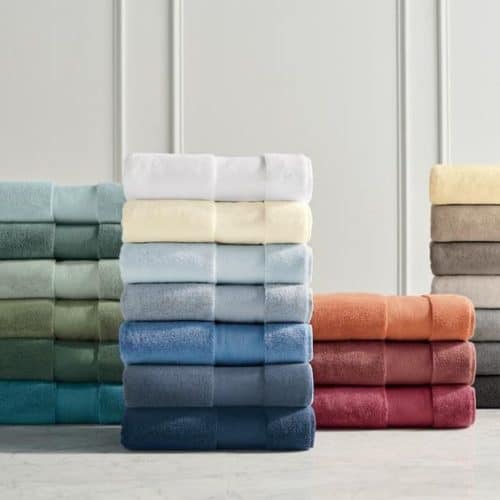 We finally had to replace a set of towels last month. Le Monsieur and I always have a difference of opinion on texture. He prefers towels that are soft to the point of just smearing the water around. I just want them to be absorbent, and I don't mind if they're even a little scratchy. He read some good reviews of these, so we ordered a set, and both like them.
Stay in touch
Sign up to be notified of new posts and updates from une femme d'un certain âge.