Travel Wardrobe Recap: Europe 2015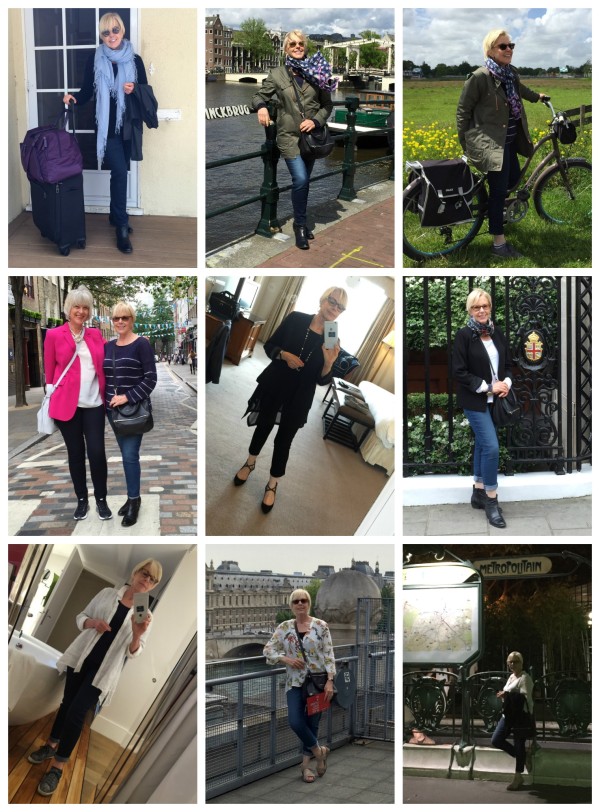 We've been home a couple of days now, and both had to return to work right away so I feel as though I'm still catching up, adjusting to the time zone difference and settling back in. However I wanted to get this jotted down while my notes were still fresh in my mind. 🙂
Overall, this travel wardrobe worked out well, especially considering the length of the trip and the varied weather conditions. I wore each piece at least once, and some (like my jeans and the silk camisoles) daily.
I did sink laundry three times during the trip, and we each had a pair of pants laundered twice. My lightweight layers worked well for fluctuating temperatures, and other than the sandals which I purchased in Bordeaux, didn't feel as though I'd missed anything. I did wear a couple of other purchased items during the trip: the Zara top in the middle photo, bottom row, and a lightweight sweater purchased in Amsterdam which I wore one evening. (I'll share purchases in detail in another post next week.)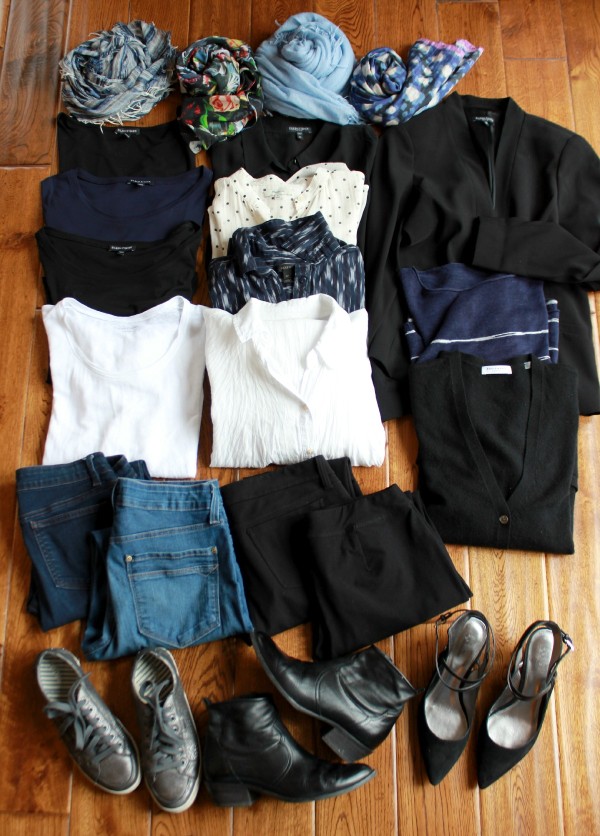 The original 15 items planned are listed here. At the very last minute I decided to leave the ponte knit jeans at home, and did not miss them.
MVP's:
Pinch Hitters:
Future Trades:
I've had a few questions about the luggage I used and how to deal with packing gifts/souvenirs for the trip home, and will cover in a separate post next week. You can see my prior travel wardrobes and recaps here (or just click on the "travel" image in the right sidebar).
When you travel, do you track and assess what items you wore most and least? Has it helped you to plan better for subsequent trips?
Affiliate links in this post may generate commissions for unefemme.net. See complete disclosure policy here.
Stay in touch
Sign up to be notified of new posts and updates from une femme d'un certain âge.