On Trend, But Not Trendy…
It's been hard to miss: velvet is a HUGE trend this fall. I'm usually not one to jump on trends for trends' sake, but I'm all over this one. I LOVE velvet, and will continue to wear it long after the trend has passed. I believe that velvet can be worn every day as part of a casual look. And I have more velvet looks in the pipeline…coming soon.
Above: classic long blazer in stretch velvet. Also available in Black.
The good news is that the mid-season sales have hit, and there are a lot of pieces discounted just in time for the holidays! Here are some dress up/dress down options…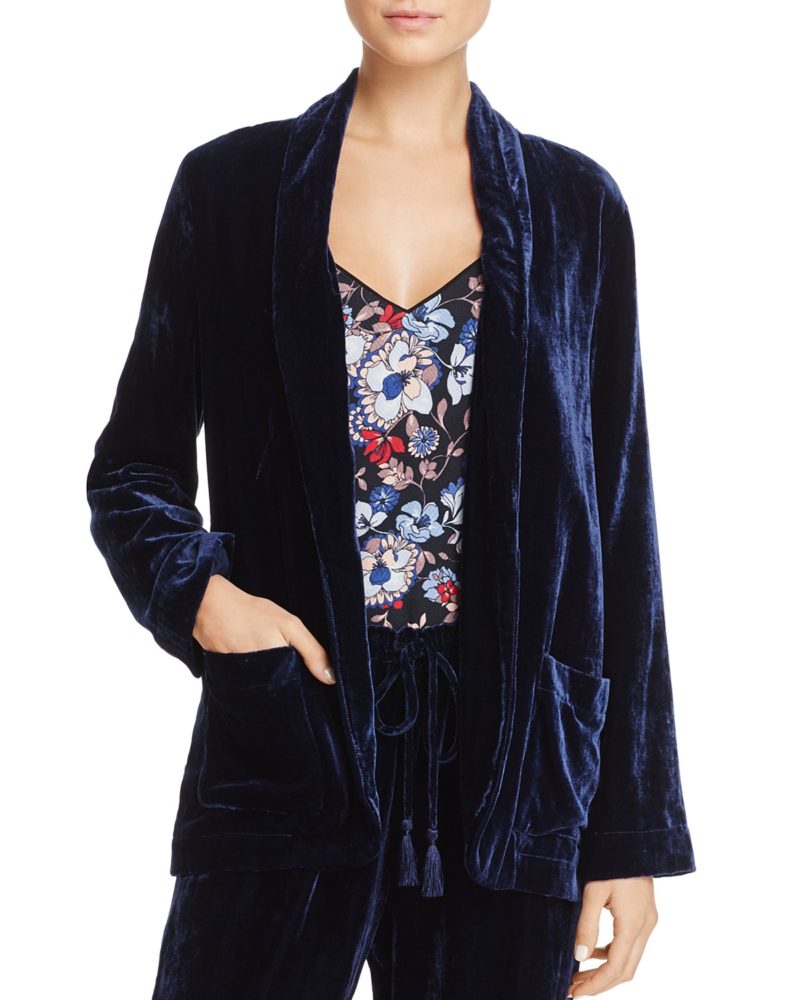 My blue velvet blazer? Currently 40% off! (Sizes limited, runs a little bit small.)
From now until November 12, Bloomingdales is offering a promotion on selected items, $25 off every $100 with code PRIVATE. So even if some of these items here are shown at full price, they are eligible for the promotion.
If bold color is in your style wheelhouse, this one's an entrance-maker.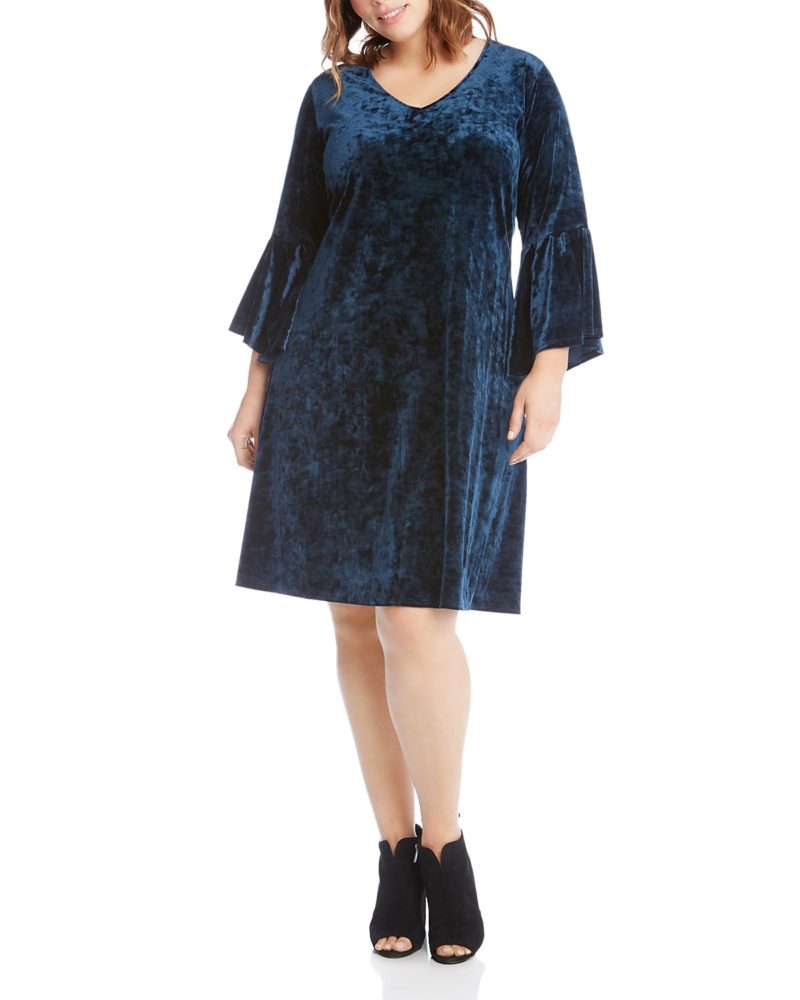 This textured dress (Plus) has a flattering v-neck, and bell sleeves. It's also available in Black, but this teal color is a nice option.
Hello, LBD. I love the neckline and bow detail at the shoulders! So Audrey. Throw on some statement pearl earrings and you're ready for anything.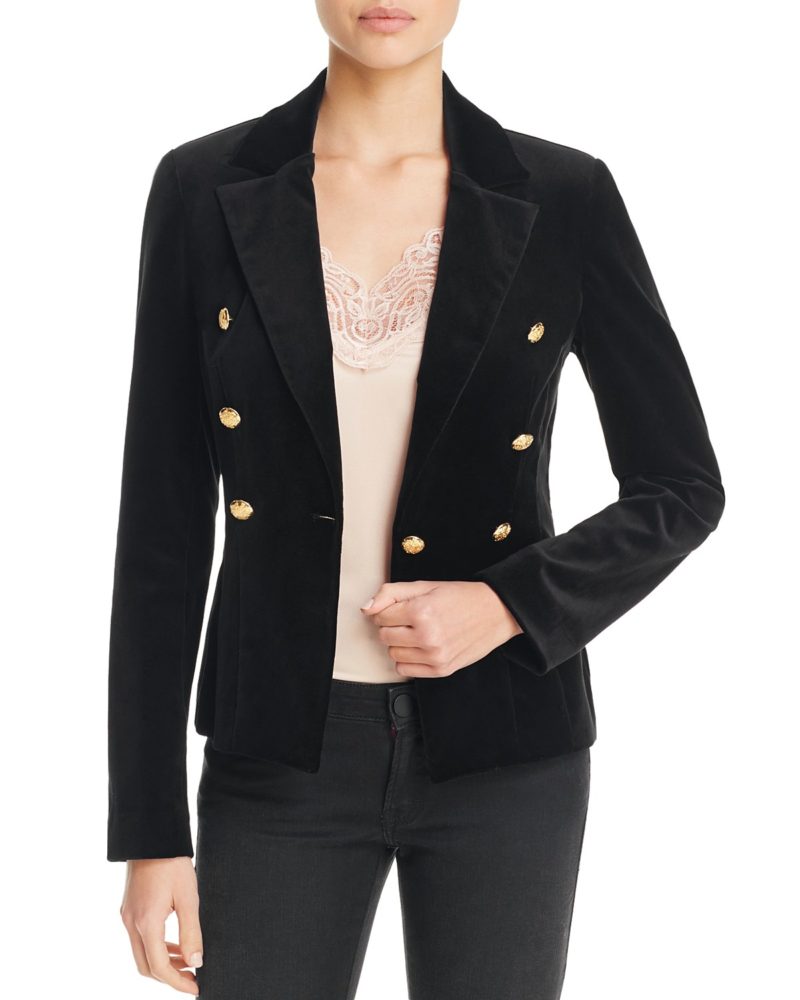 A chic little military-style jacket with a budget-friendly price. Also available in limited sizes in Wine.
I think these pants and a silk top would be an easy and elegant holiday look, especially with an embellished mule. My practical nature suggests that if you're going for velvet pants or skirts to stick with something washable, and these are.
This shawl collar navy blazer would be a wardrobe perennial. It's available for pre-order at J.Crew, and today's the last day to use code GETSHOPPING for 25% off.
BTW, Ann Taylor just launched their "Friends of Ann" 40% off event with code FRIENDS40.
Do you have a favorite velvet piece in your wardrobe? How do you style it?
More Wear Now/Wear Later Velvet…
(Click arrow at right for more selections.)
Stay in touch
Sign up to be notified of new posts and updates from une femme d'un certain âge.