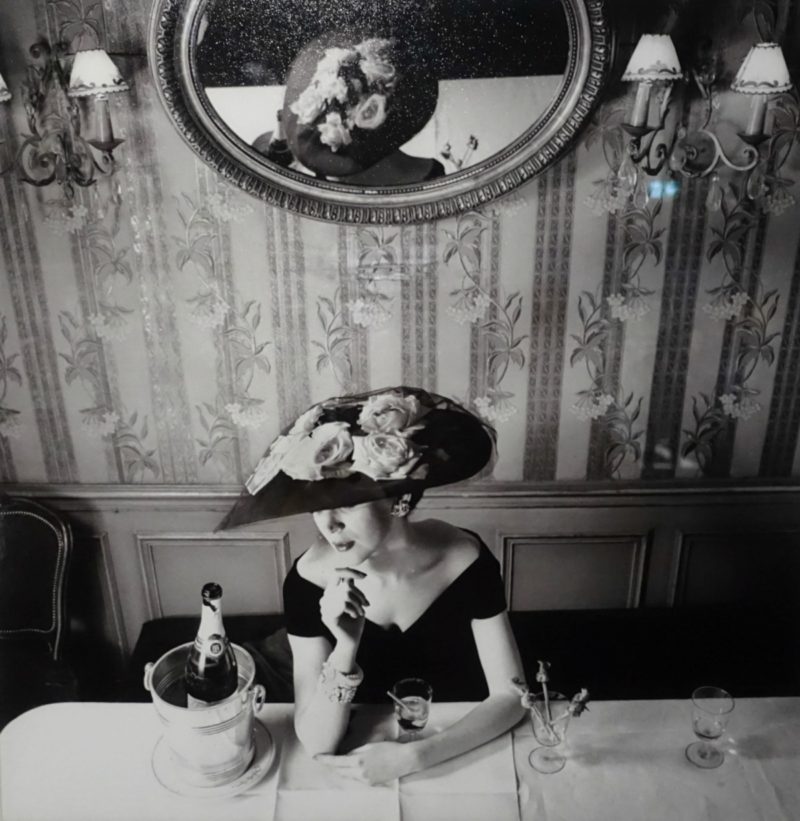 Where to begin? "Christian Dior: Couturier du Rêve" was the most spectacular fashion exhibition I've ever seen. If you'll be in Paris between now and January 7, it's not to be missed. Be sure to get tickets in advance to avoid hours in line. Above, one of the many iconic vintage fashion photos from the exhibit.
The exhibit begins with photos, videos and biographical information on Christian Dior's life, from childhood to his death. Most of the rest of the exhibit is arranged in a thematic rather than chronological order.
There is so much information provided about each display and piece shown, but I'm going to stick to images and the occasional snippet of context. These are only a small sample of what was included. At times the number of people in the space precluded getting clear photos.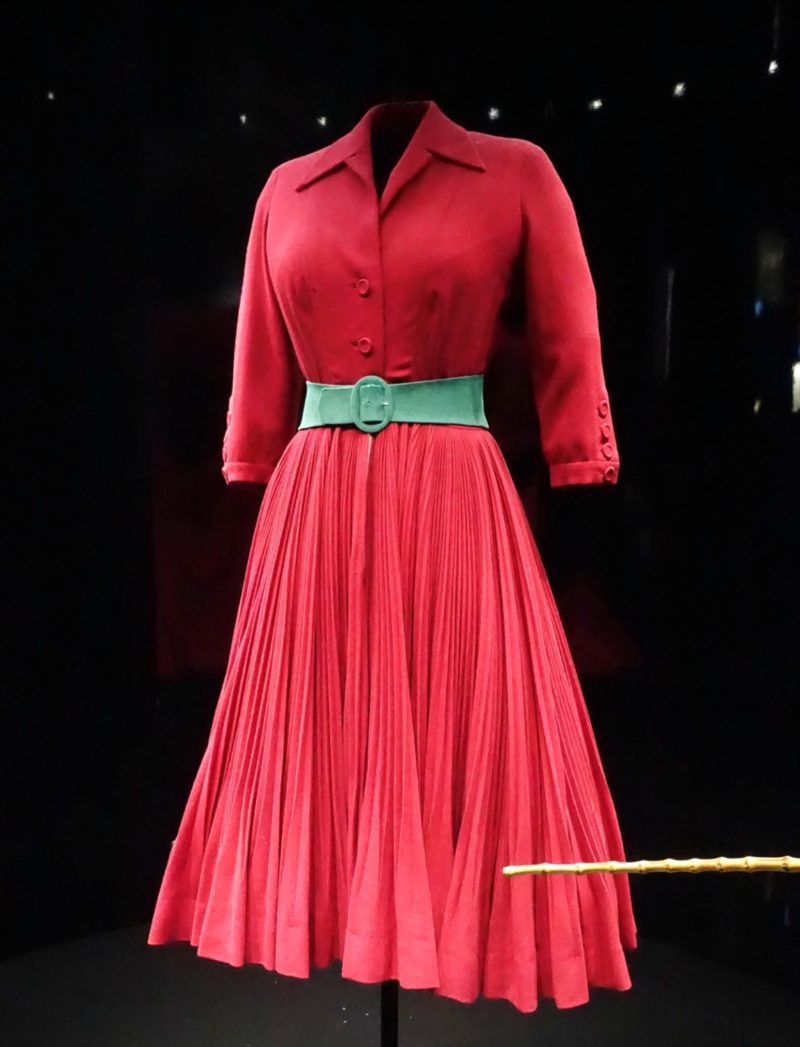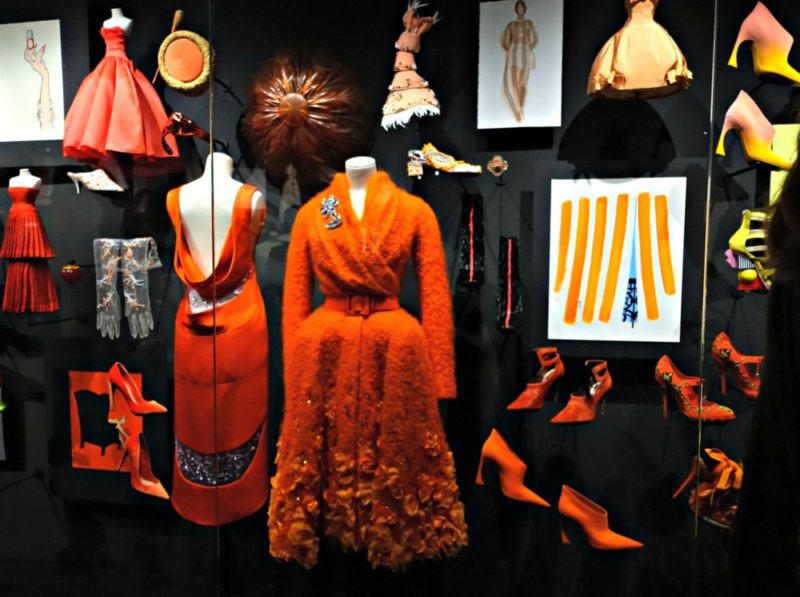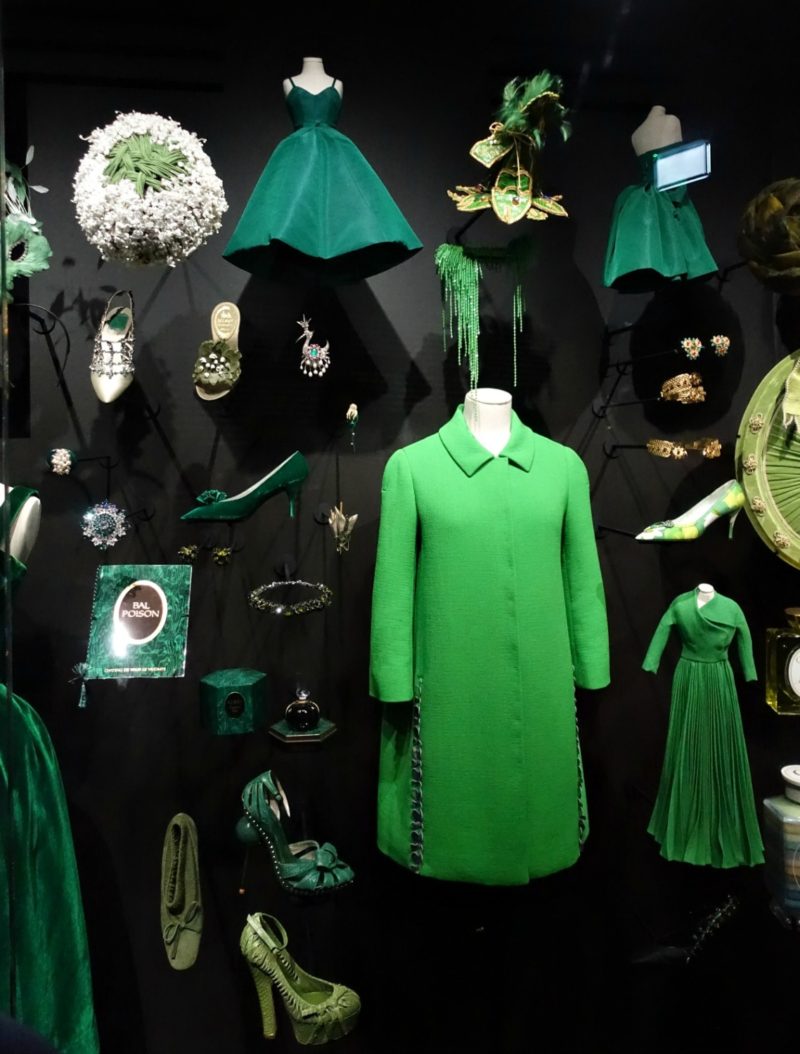 One very large section of the exhibit featured various pieces, drawings, accessories, and even miniatures of gowns, arranged by color.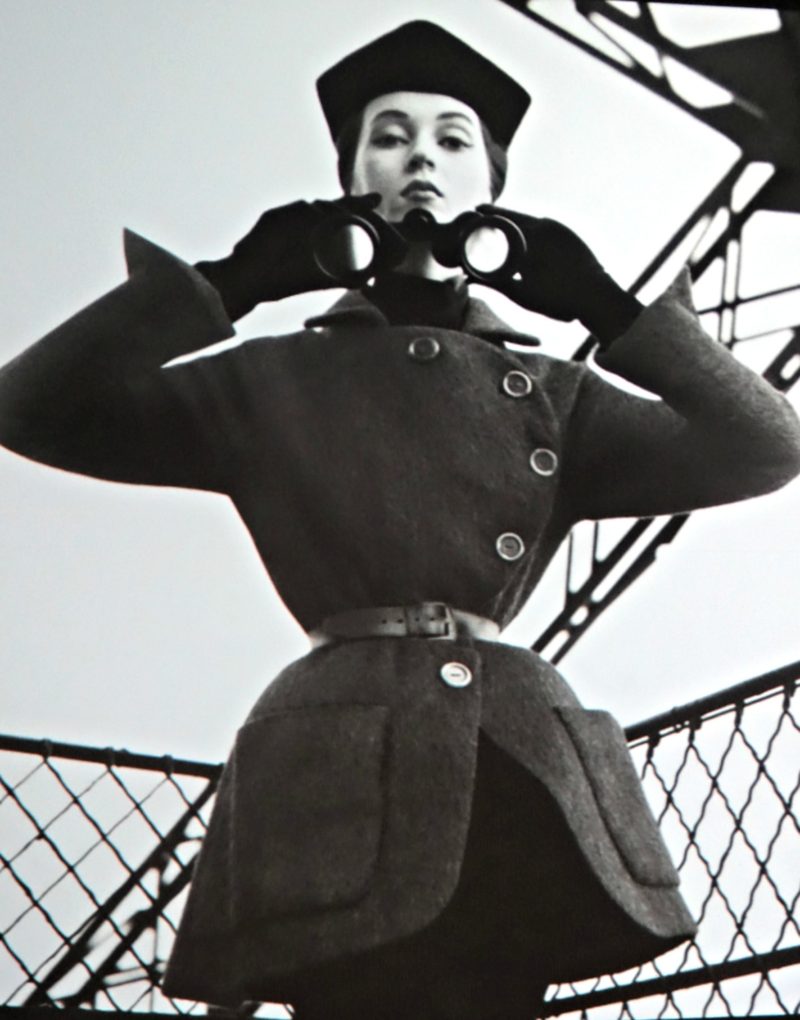 Intermittently throughout the exhibit were slide shows, videos and framed photos of vintage Christian Dior pieces.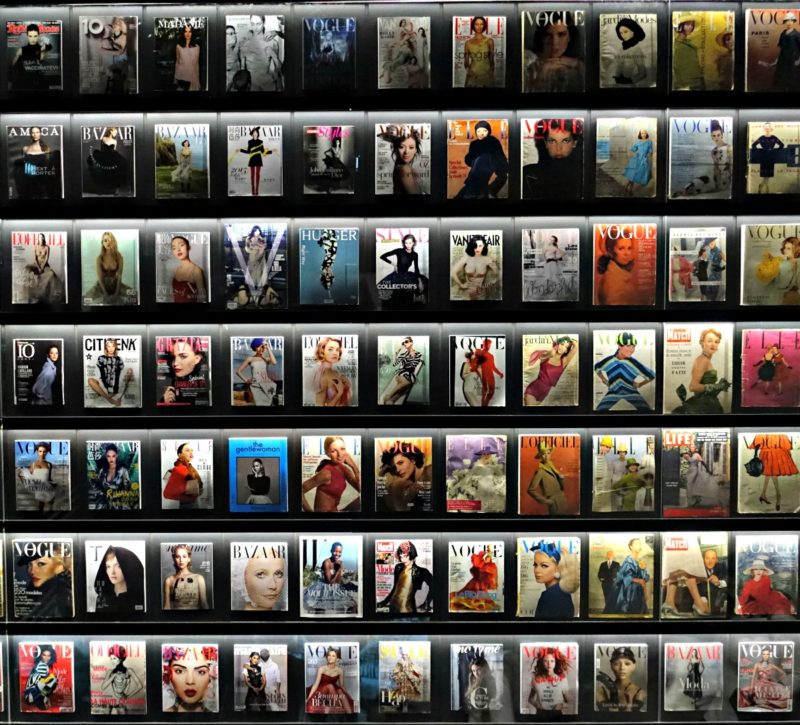 All of these magazine covers featured Christian Dior fashions. And this was only about half of those  displayed.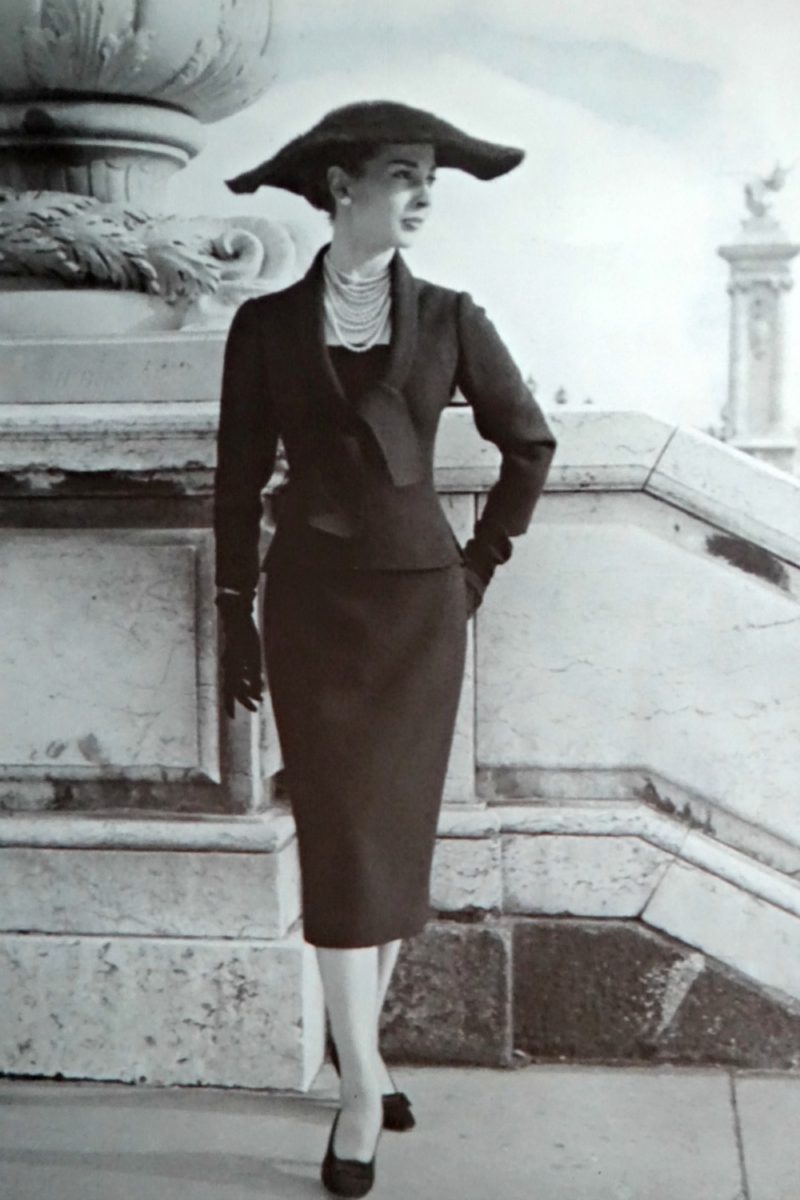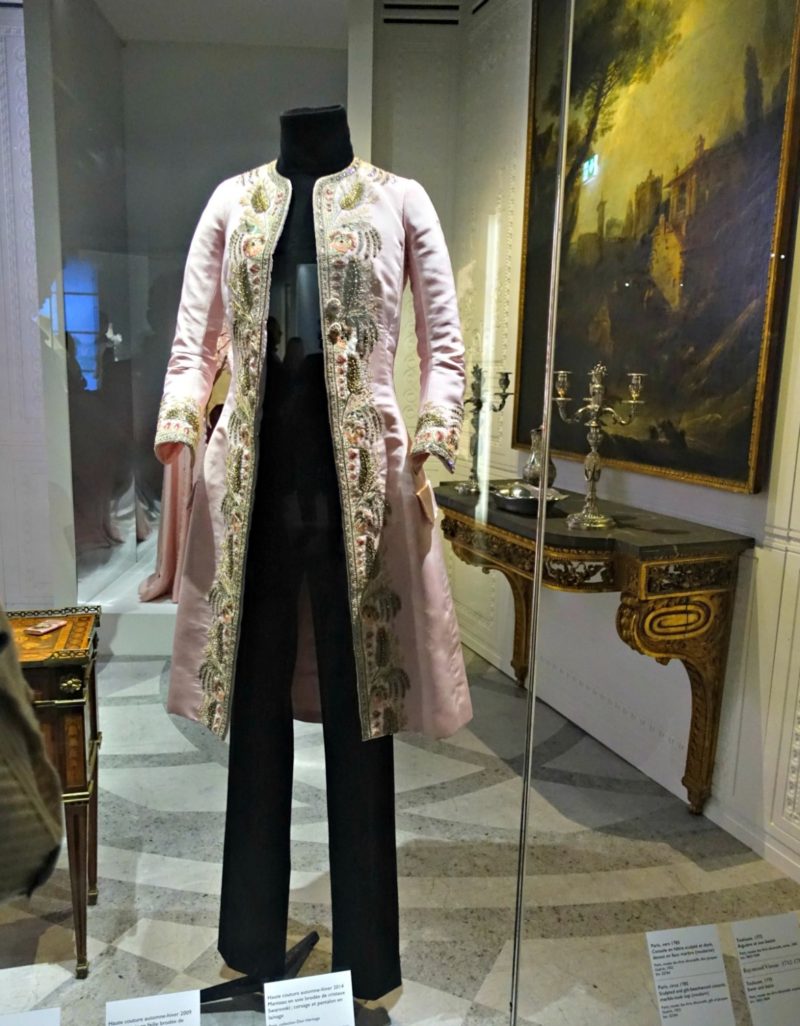 Before he was a designer, Christian Dior ran an art gallery, featuring both classical and contemporary pieces (e.g. Salvador Dali). He also collected 18th century furniture and art, and many pieces were included among the displays. Both Josephine and I drooled over that pink jacket!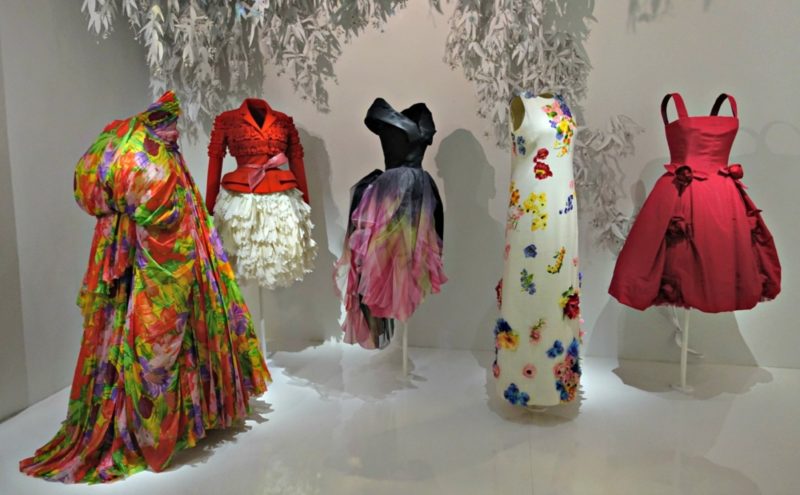 Dior always loved and was inspired by gardens and flowers. The skirt of the iconic "Bar Dress" was said to mimic the calyx of a flower.
This gown was one of the pieces that had also been included in last year's "Manus x Machina" fashion exhibit at the Met in New York. The embroidery is just stunning.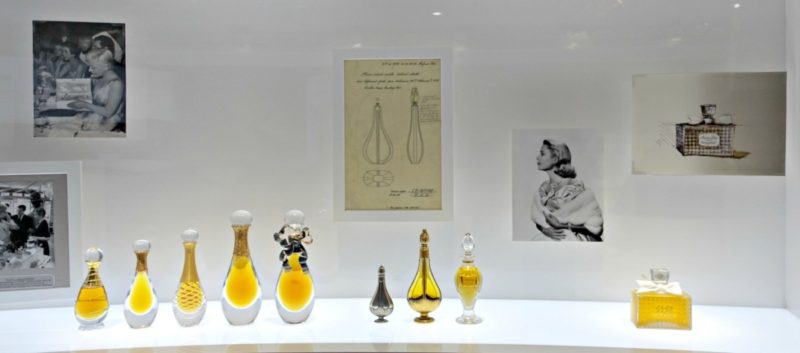 His love of flowers also extended to fragrances and creating perfumes. "A woman's perfume tells more about her than her handwriting."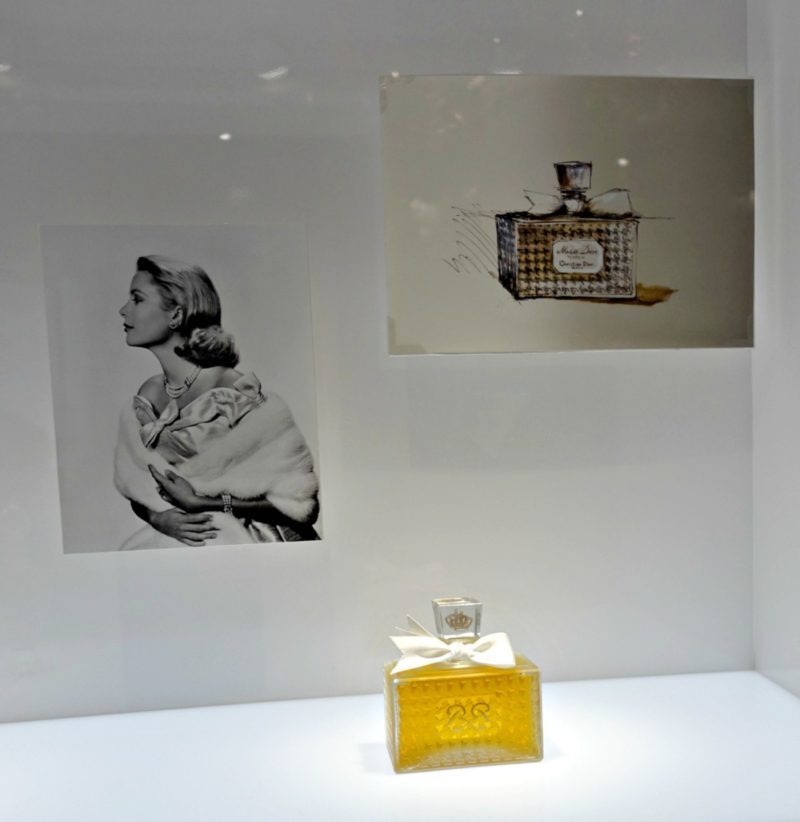 The "Miss Dior" fragrance was named for his sister, who was a heroine of the French Resistance, and a grower of flowers for the cut flower industry.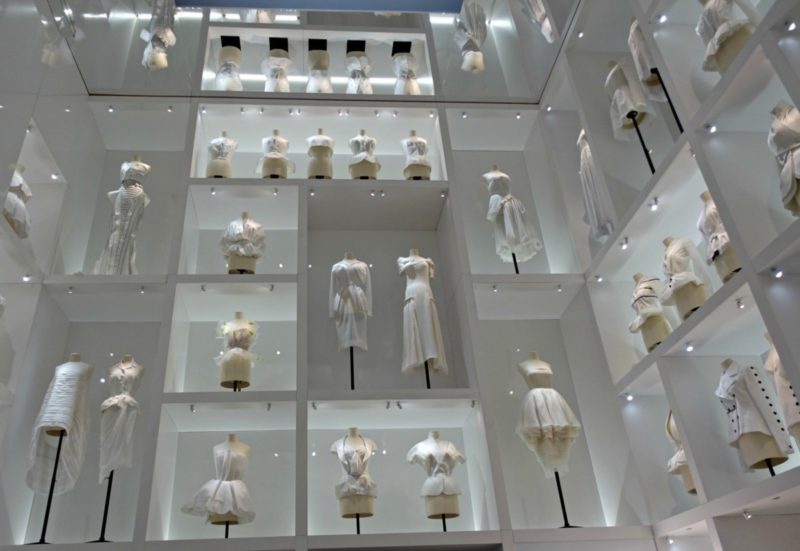 Above, a very high room filled with muslins (the first fabric iteration of a design).
The exhibition takes up two entire wings, and includes displays about subsequent designers for the house, from Yves Saint Laurent who took the helm upon Dior's death, up to the current designer, Maria Grazia Chiuri. Unfortunately that was one of the more congested segments, and very dark. So my photos aren't up to snuff.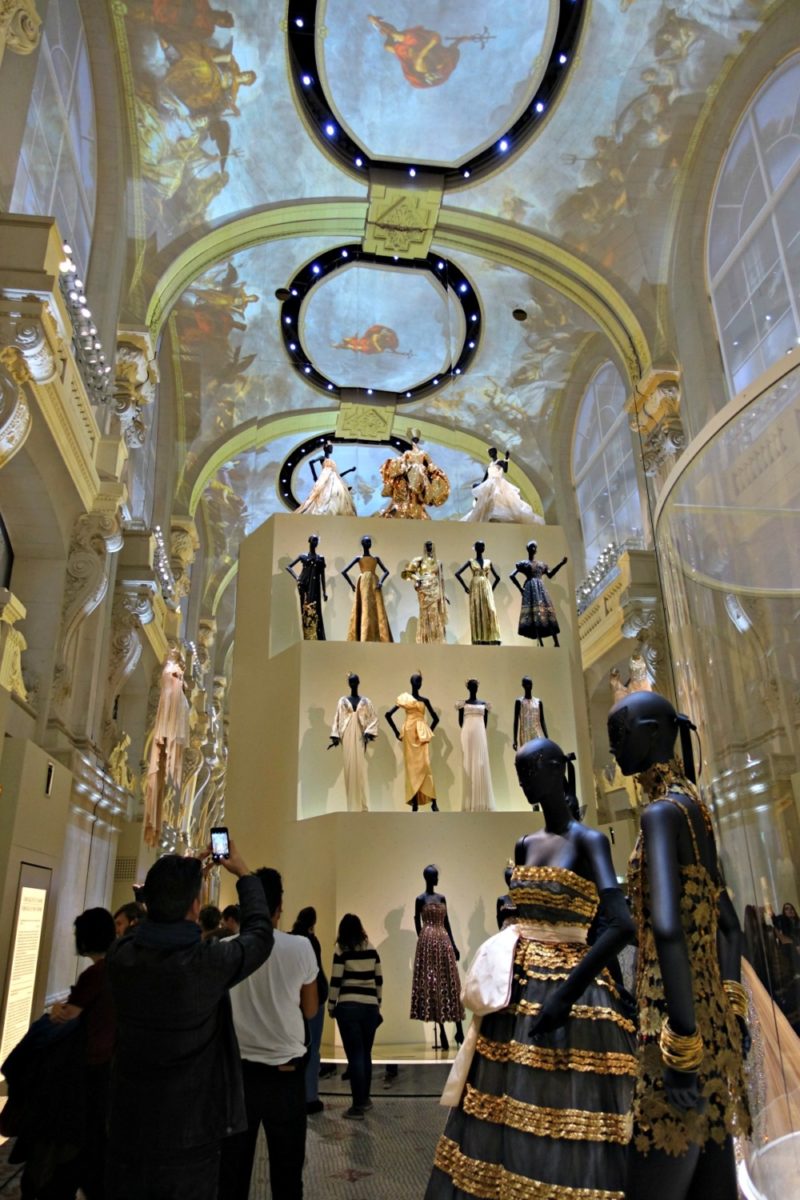 The grand finale was this huge ballroom filled with exquisite gowns. It was a multi-media display, with music and changing projections on the walls and ceiling. Just magical!
One of my favorite Dior confections, above. I was able to see this gown up close last year in New York, and that beading is out of this world.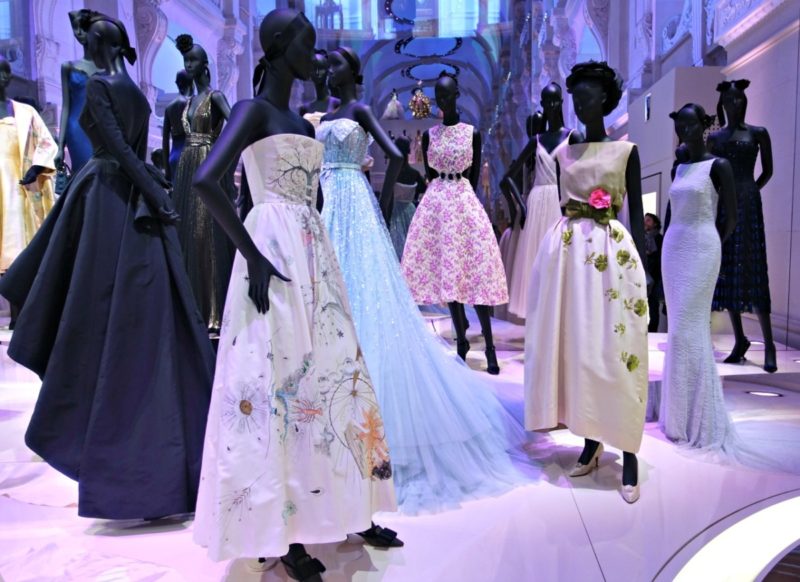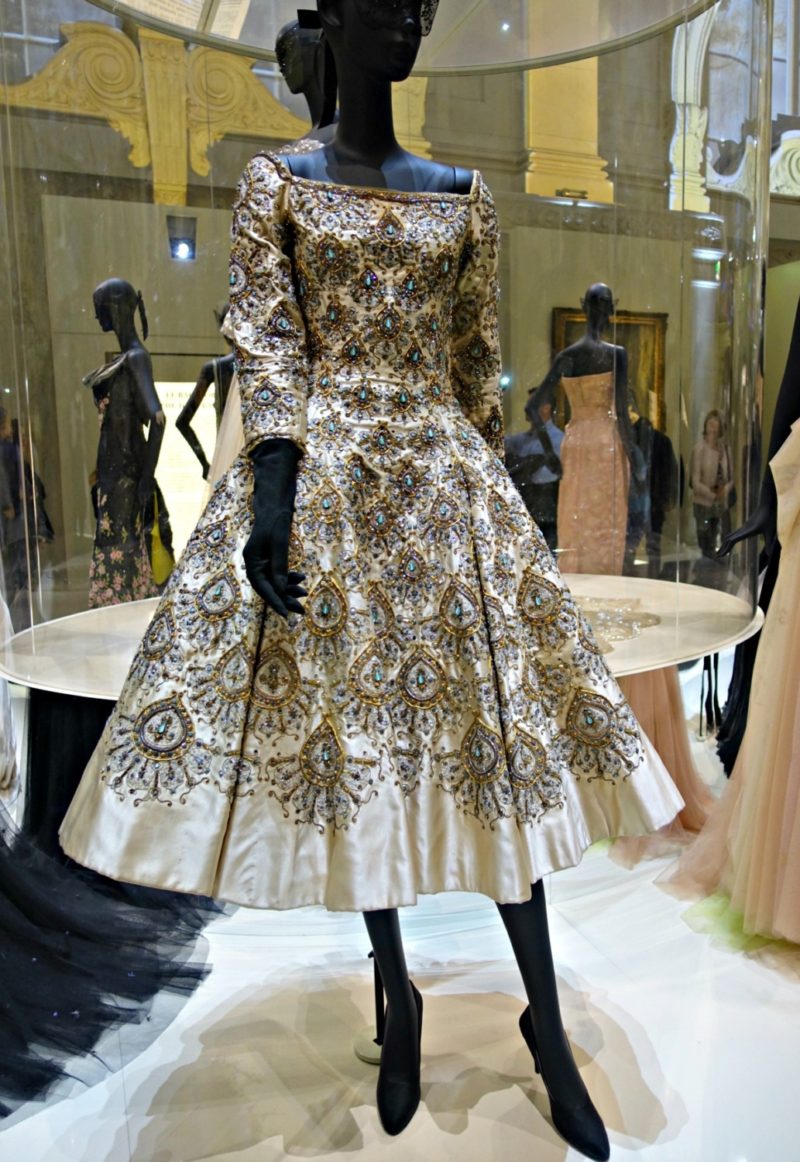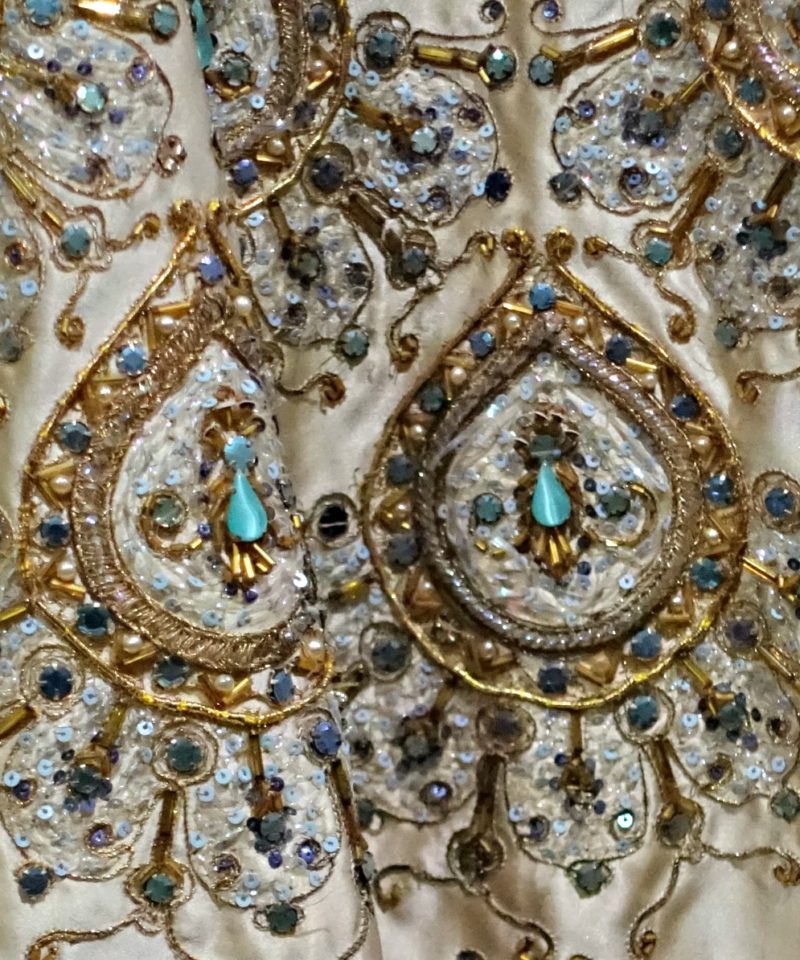 My photos and recap certainly don't do this exhibition justice. If you love fashion or fashion history, this is a must-see.
Dior Beauty Favorites
Miss Dior le Parfum | Dior Lip Glow Sugar Exfoliator | Dior "Creme Abricot" Nail Cream
Affiliate links in posts may generate commissions for unefemme.net. See my complete disclosure policy here.