Room With A View: Vancouver!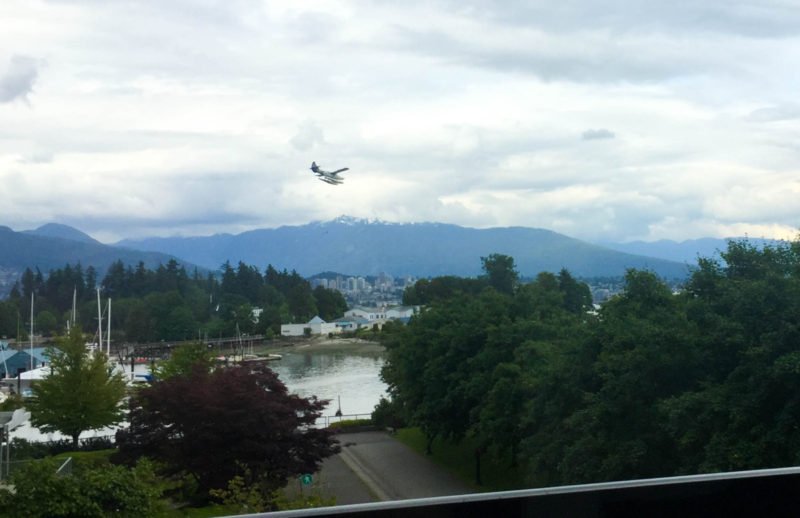 Yes, I've been in Vancouver for the last couple of days! Lisa of Privilege and I came up to visit Frances (Materfamilias) who lives here. We're heading back home today, and it's been a fabulous trip!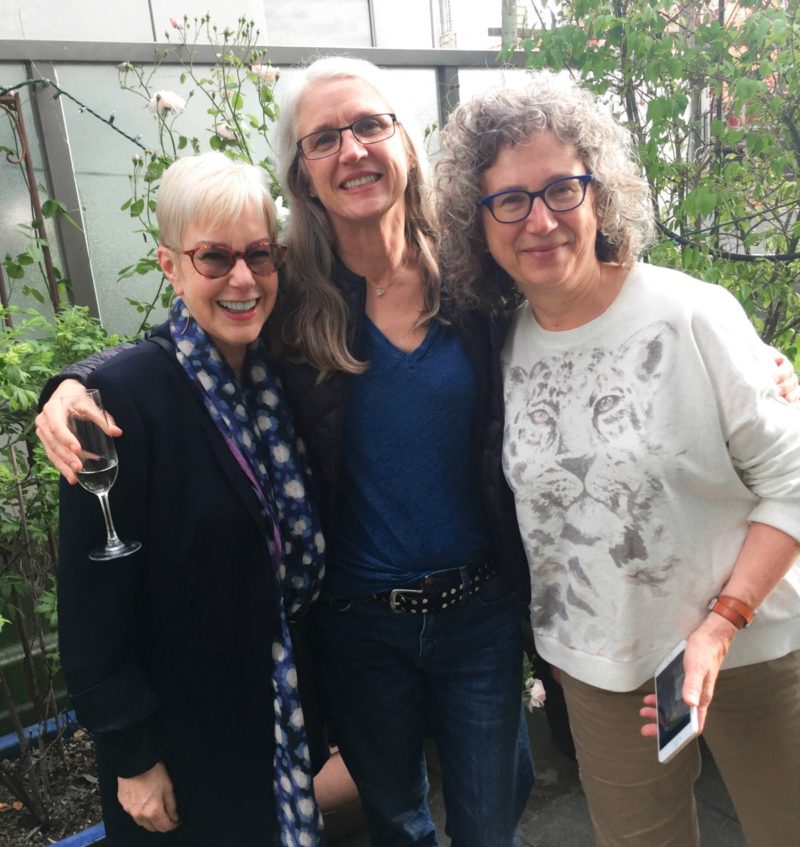 Frances and Paul hosted us for dinner at their apartment our first night in, and the following day took us on a grand tour of Vancouver. We stopped at at Jericho Beach park, where I accidentally snapped this photo as I was putting my camera away….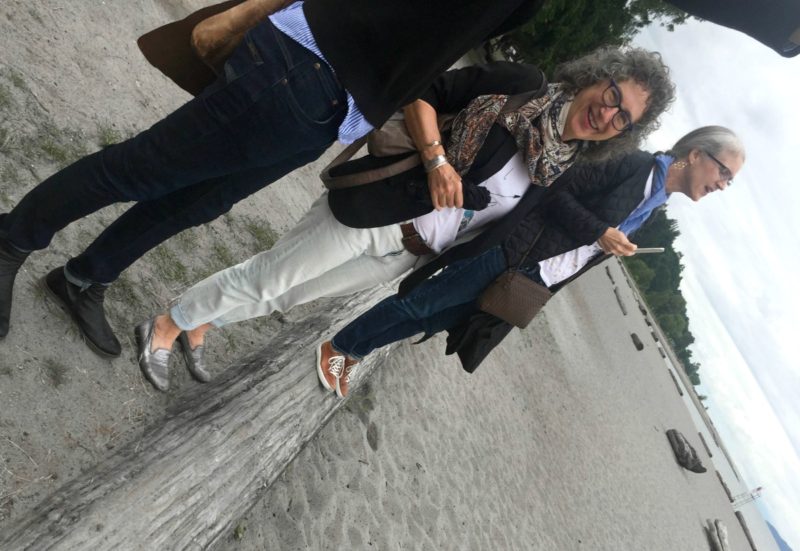 but I liked it so decided not to delete it.
We spent some time at the Museum of Anthropology at UBC which houses a spectacular collection of First Nations art and artifacts. It was a truly moving experience.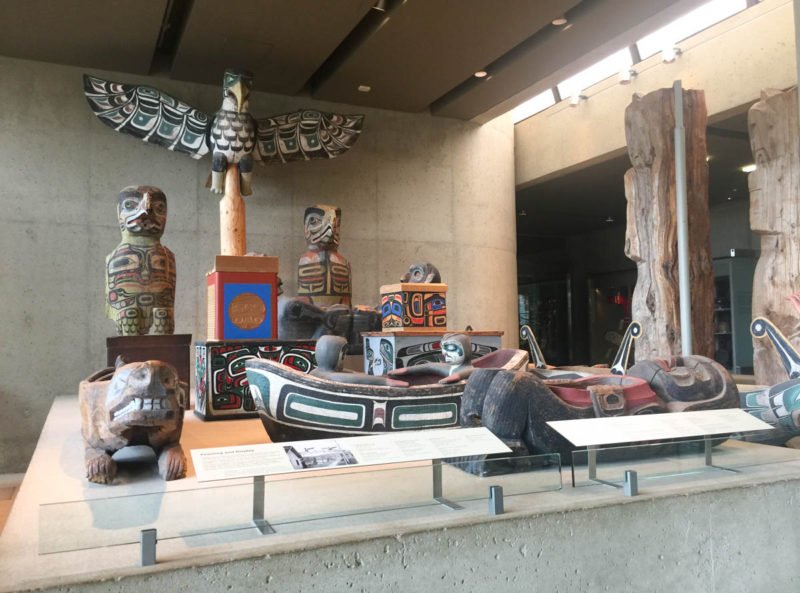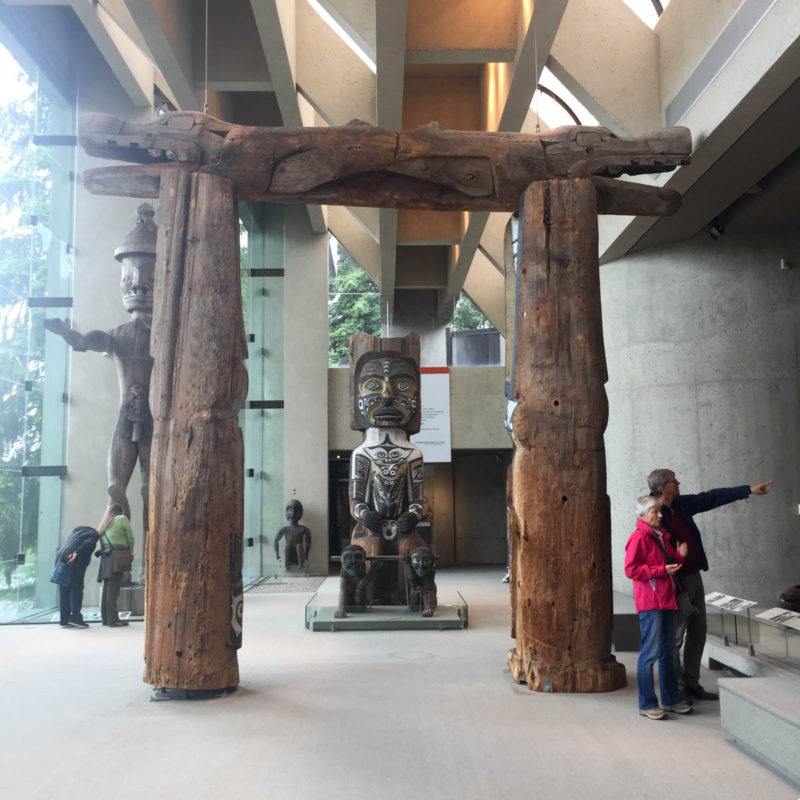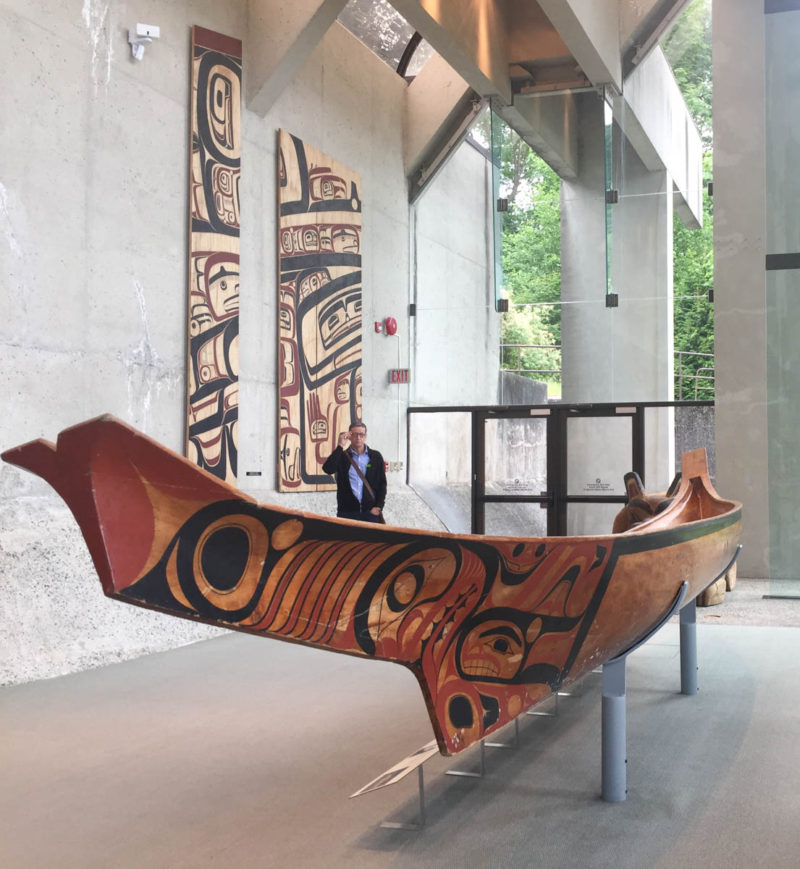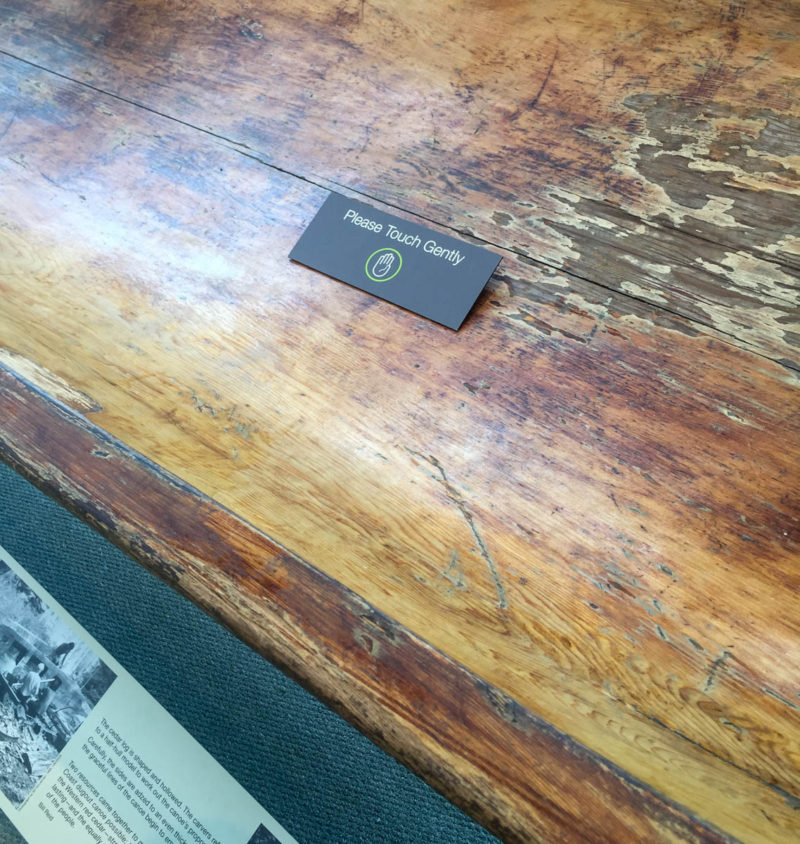 Tactile interaction with some of the exhibit pieces (like the canoe above) is not only allowed but encouraged.
I loved this modern sculpture with the salmon eggs represented by the orange balls.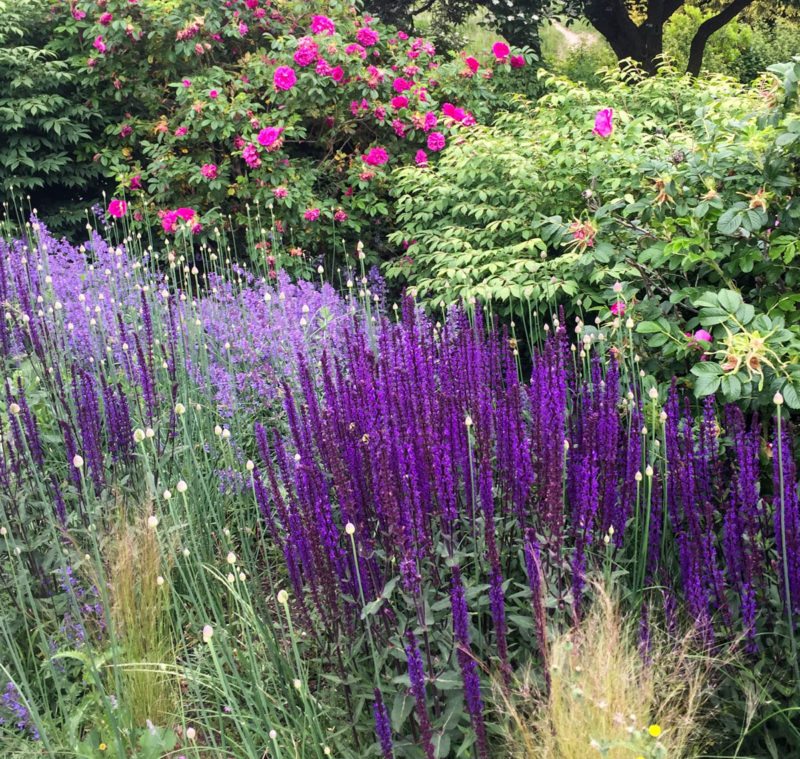 I've just been drinking in the landscape here. It's so beautiful, green and lush. Such a change from dry Southern California! Yes, we had some rain too, but didn't mind at all.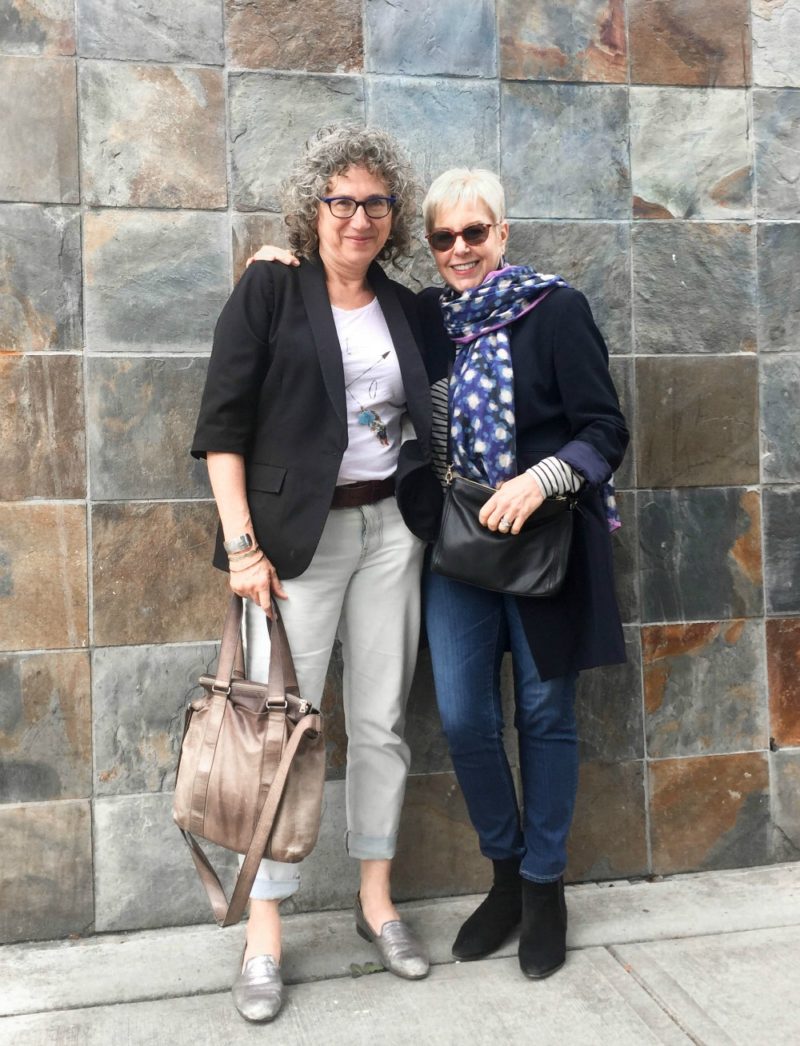 We did some walking around the Commercial Drive neighborhood, and stopped to enjoy some craft beers. Frances and her husband were wonderful hosts and tour guides.
And yesterday, we met up with the fabulous Melanie of Bag and a Beret! After a lengthy philosophical discussion over coffee, she took us on a walking tour of some her favorite style inspiration spots.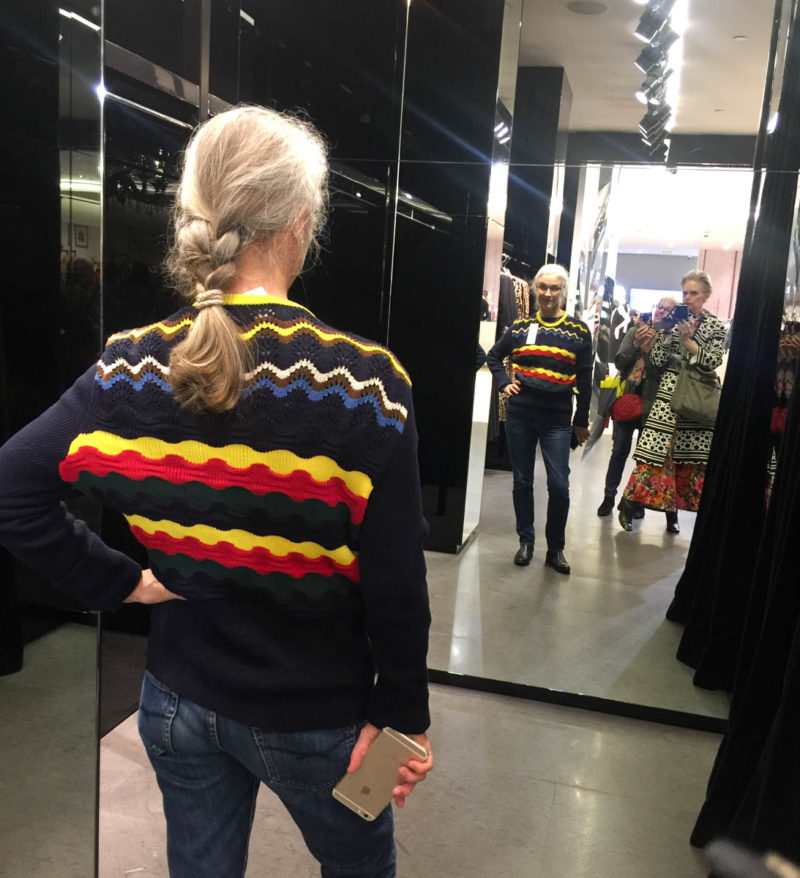 Above, Lisa tries on a sale sweater while Melanie and I play Paparazzi.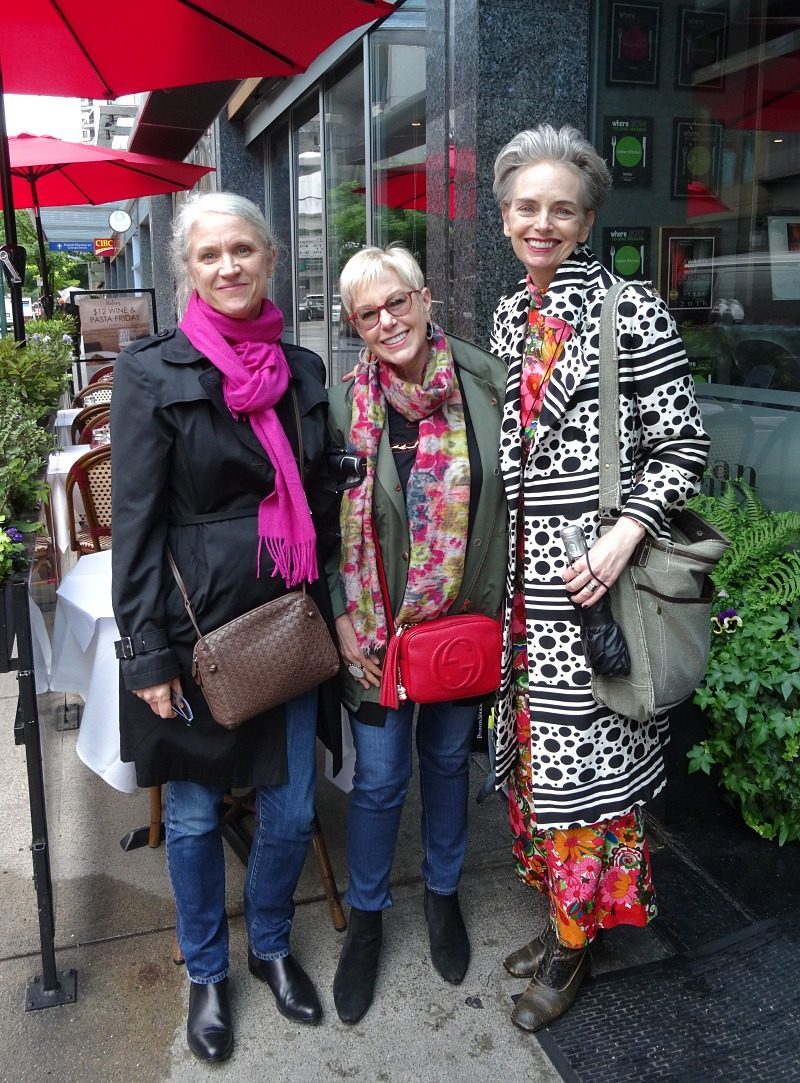 We've had some fabulous meals too, and it's been such a pleasure to spend time in the company of such fun, intelligent, creative, supportive women! I wish we all lived closer so we could do this on a regular basis.
Do you ever take "girls' trips" with your friends?
Stay in touch
Sign up to be notified of new posts and updates from une femme d'un certain âge.